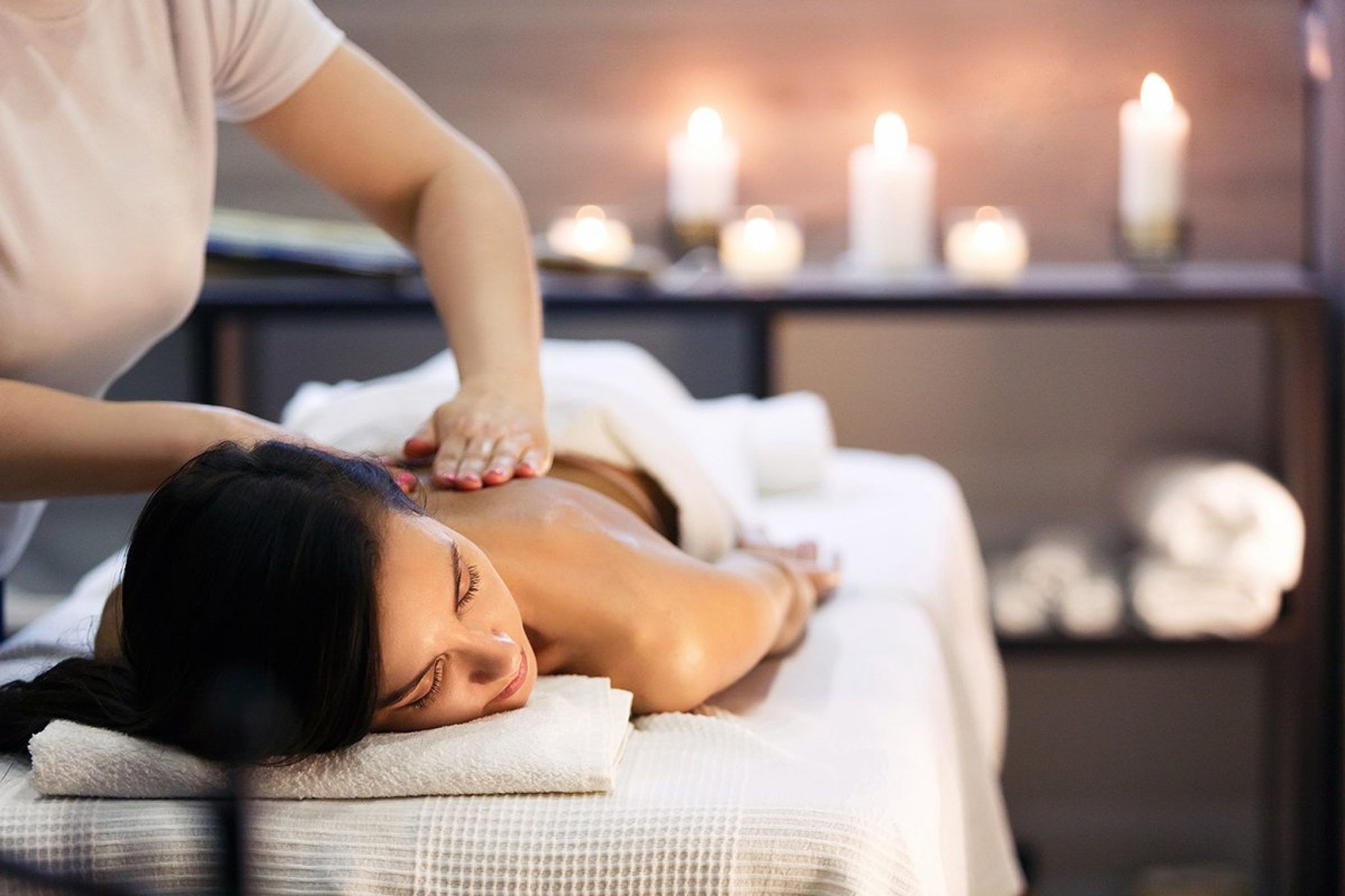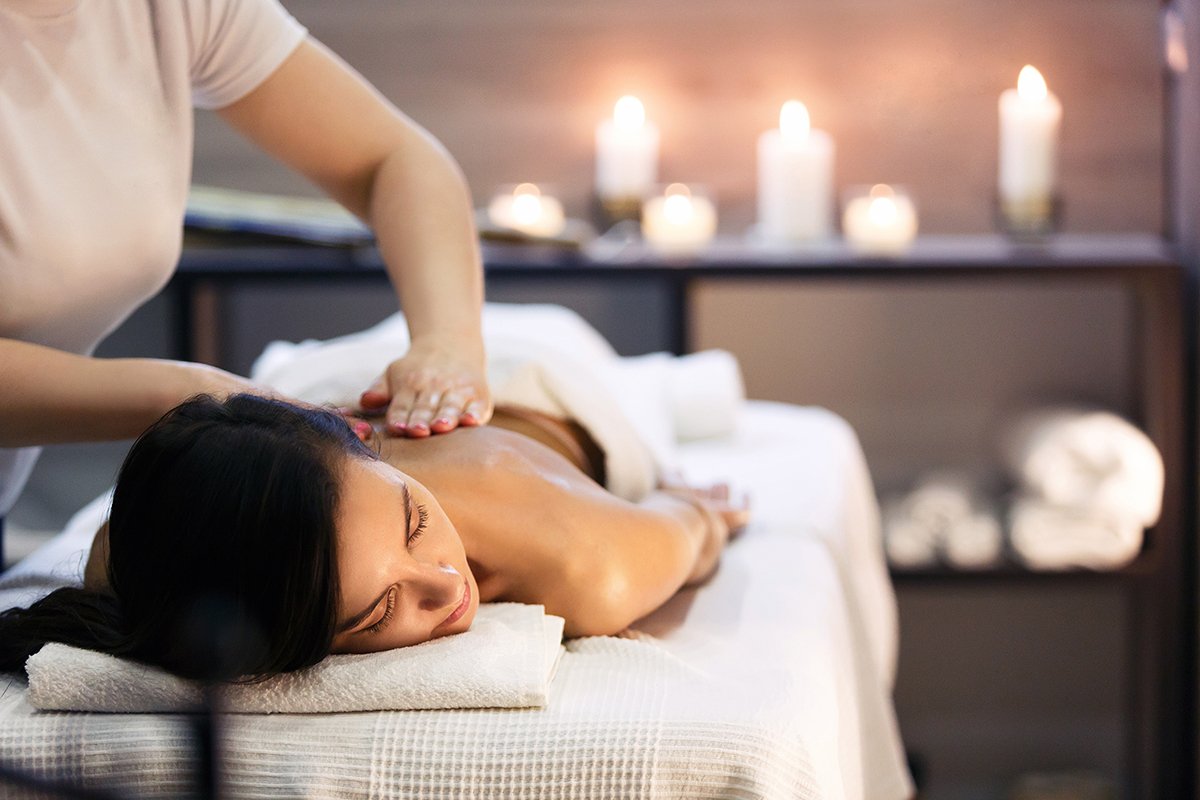 A study published in the Journal of the European Academy of Dermatology and Venerology found that 65% of people have a skin issue or problem, the most common of which being acne, affecting 26% of participants. Having a spa treatment can help with many of the common issues, like eczema, rosacea, and spots. It can help to cleanse the skin, remove dead cells, and encourage rejuvenation, leaving your skin looking fabulous.
1. A Finnish sauna
People from Finland have been using the sauna to improve their health for more than 9,000 years. It is a very sterile environment that Finnish people would even eat and live in. The sauna has been scientifically proven to help your skin. Firstly the hot temperature increases your blood circulation, giving your skin a warm, healthy glow. The sweat that you produce in this heat is actually incredibly beneficial – it flushes out impurities and toxins from your glands and pores. The sweat also helps to remove dead layers of skin in the same way that scrubbing does. As suggested by MiHigh, once you have spent time in the sauna, though, you should have a cool shower (or even a cold plunge), and this will help to cleanse the skin and close your pores back up so that your skin feels taut and firm.
2. The Turkish Bath
A Hammam or Turkish Bath is a traditional part of the Turkish culture and dates back to the Ottoman empire. It is where people would go to relax and get clean. The Turkish bath is very hot and humid, which opens the pores and encourages sweating. The moisture levels help to get rid of dead skin cells – it was a beauty secret of the Ottoman women. When you have been in the Turkish Bath for 10-15 minutes, you should then use a special glove to exfoliate the skin before cleaning your skin with cool water. You can then get a foam massage with a very soft pouch to completely cleanse your body, leaving you feeling wonderfully relaxed. Finally, you will have a shower to leave you with smooth, glowing skin.
3. A professional facial
Having a professional facial is extremely beneficial for the skin. Scientific studies have found that this leads to a feeling of rejuvenation and freshness, as well as tightening the skin. A facial also helps to keep the skin supple and reduce the onset of wrinkles. Industry experts Viva Day Spa recommends having a facial that is custom-tailored to overall skincare goals and your specific skin type because everyone is different. First, your skincare expert will thoroughly cleanse the skin, removing toxins from the pores. A massage helps to stimulate the blood circulation giving you a healthy glow. Any problem areas can be targeted with face masks or even treatments like witch hazel. Many day spas also offer additional facial treatments, such as microdermabrasion, laser resurfacing, and LED light therapy. These can also have a positive effect on your skin, reducing the appearance of wrinkles and correcting blemishes and liver spots.
4. Full body massage
Massage therapy isn't just beneficial for your muscles, and it is also extremely good for improving the texture and appearance of your skin. Firstly a massage stimulates your circulation, helping to improve blood flow to your epidermis. This increases the production of additional nutrients to make your skin look better. The boost in blood circulation speeds up the rate at which your body removes waste products and toxins, improving skin tone and appearance. Massage therapy is particularly beneficial if you have dry skin because the stimulation encourages the oil glands to produce more oil, helping to reduce dryness.
5. The steam room
Spending ten minutes in the steam room helps to open up your pores and remove any impurities and congestion. Unlike a sauna, it is a wet heat that increases your peripheral blood flow. The steam increases your heart rate, which helps to induce sweating. It is particularly good for dry skin conditions like dermatitis and eczema. The increase in moisture is also beneficial for oily skin problems like acne, as the steam penetrates overactive sebum glands, cleansing them gently.
6. The body scrub
Proper body scrub at the spa is the ultimate exfoliation treatment. The main purpose is to remove all of the dead skin cells, revealing glowing, healthy skin. Removing the rough surface layer helps also remove any impurities and toxins. Once it has been removed, the skin underneath feels beautifully soft. Dead skin cells clog the pores, which causes blemishes. Having a body scrub can help to improve their appearance. It is also good for getting rid of skin discoloration from sun tanning. Once your skin has been scrubbed clean, it will be much better at absorbing moisture, so this is the ideal time to apply a good, protective moisturizer.
7. The hot tub
If you want clearer skin, without doing anything at all, go and sit for a while in the hot tub whilst you are at the spa. Easing away stress is a great way to help your skin look better. Soaking in hot water will help to draw the toxins right up to the surface of your skin, then the bubbling tub water will remove these – they are destroyed by the minerals in the hot tub water. If you spend at least 15 minutes in the hot tub, it will open your pores – perfect for getting you ready for a body scrub or massage. The water encourages a deeper flow of lymph fluids and blood by making the blood vessels dilate. This will give your skin a glowing feel that is soft to touch. When you get out of the hot tub, make sure that you have a cool shower to close the pores back up and draw the blood back to your main organs, boosting your immune system.
Going for a regular spa treatment can help treat skin issues. It will help you have fresh, glowing, firm skin that is clean and healthy.