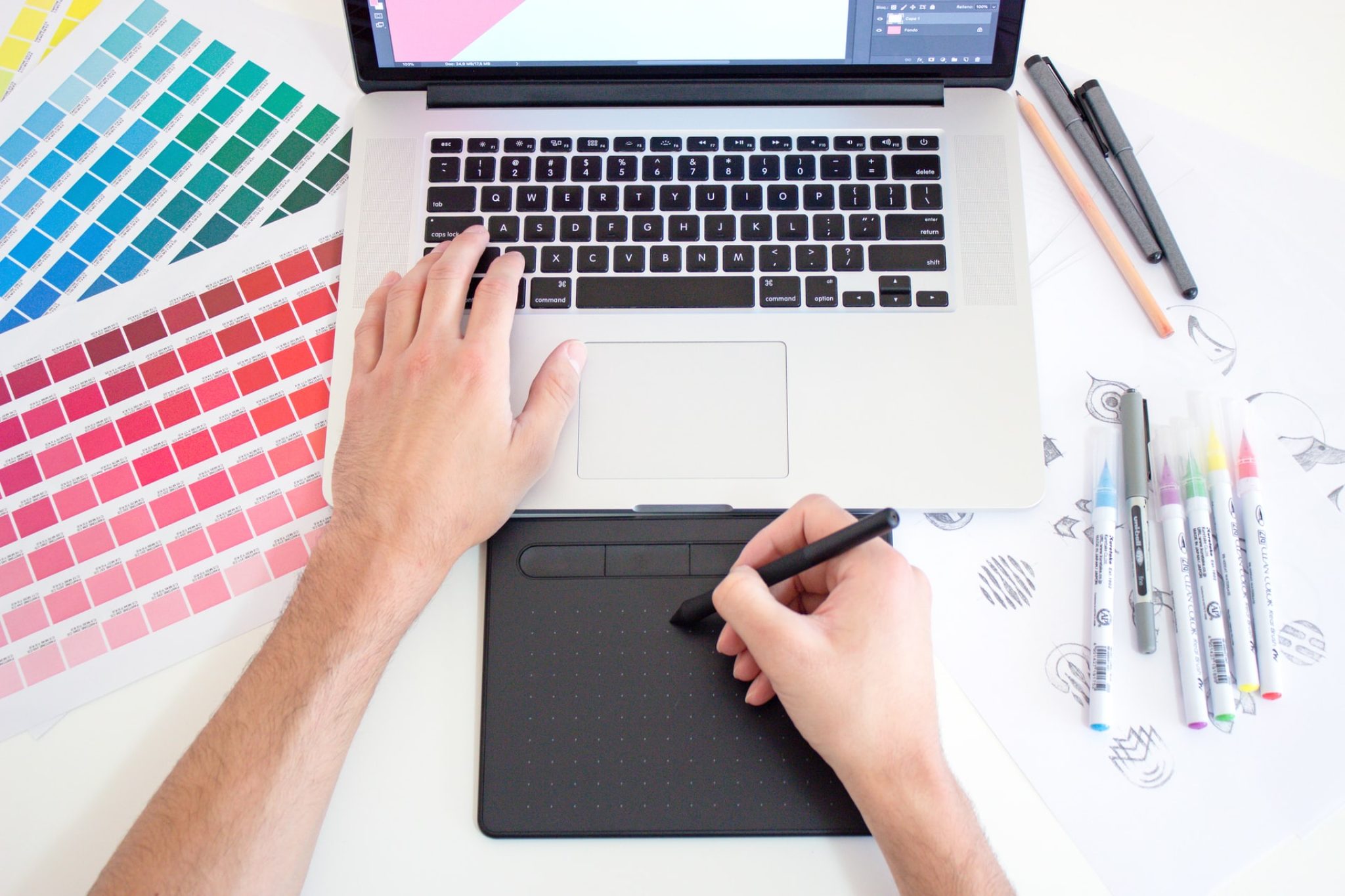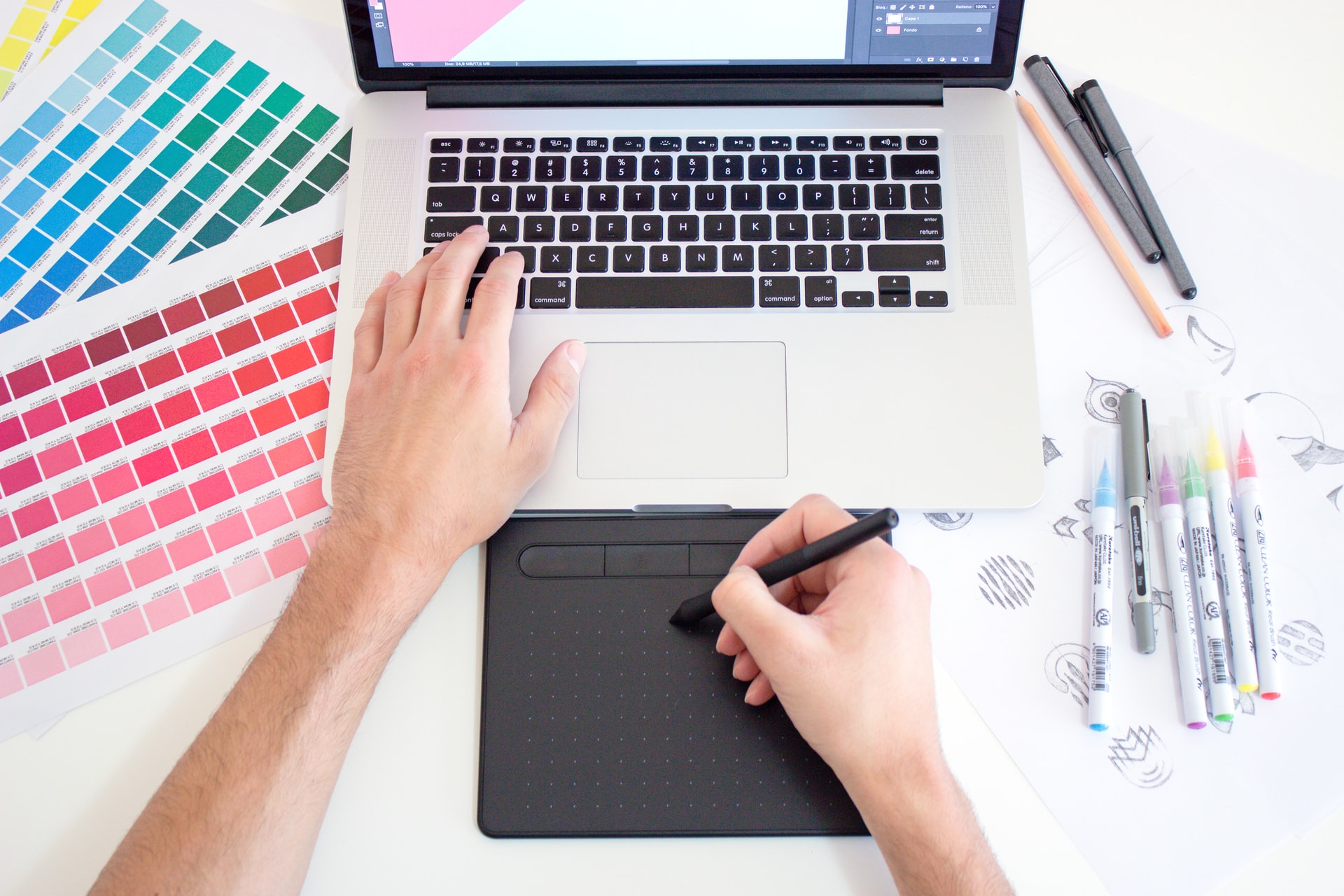 Graphic design and social media – how do these two overlap?
It's quite simple: Graphics and custom images do help tremendously to convey your brand message to your target audience. Social media and especially platforms like Instagram, TikTok and LinkedIn are steadily growing and all of them rely heavily on rich media.
So, together with Roundhouse – The Creative Agency Brisbane – we've curated some awesome tips that you need to keep in mind to spruce up your social media presence in 2023.
1. Use Bright Colors In Your Graphics
The more color you use in your graphics, the better. 2023 is going to be all about color and creating designs that instantly attract attention. You want people to see the graphic you have put up and immediately understand what it is all about. If you make colorful graphics that attract attention and boldly say the words you want to get out there, then there will be no denying what your social media page and your brand are all about. When people share the colorful graphics you have put out there they will attract even more attention to your page. If you want to get creative with your graphics in 2023, then you can use a cartoon or comic book-like style along with bright and attractive colors to make the graphics even more fun.
2. Be All About The Data In Your Designs
It is great to create some colorful and fun graphics for your social media pages, but it is also important to consider the information you want to put out there.
In 2023, it will be more in than ever to share data and all the information that you want your customers or clients to see. You can create all kinds of designs with the data on them, and the more interesting you make all of this look, the better.
Put fun images along with the data to help visualize it for your customers or clients. Make all of the information you share relatable and shareable so that your brand will do well when you put the graphics with all of the information out there.
3. Using Quotes Is 'IN' For 2023
Many people have been sharing quotes on social media for a long time, but brands can do well with this when they use some of their own quotes.
If you want to be all about the trends for 2023, then you can create graphics for your social media with quotes and inspiration from the people behind your brand.
You can give people a glimpse into a more personal side of your brand by doing this, and you can also help them want to get to know it better by giving them little sneak-peaks of blog posts and more. If you are running a blog, then share various excerpts from it on your social media page on nice, shareable graphics. Also share quotes from podcasts and anything else like that that you have going on for your brand so that people can get a taste for it with the quote on the image.
4. Incorporate Memes Into Your Social Media Pages
When you consider all the graphic design trends and how to make your social media pages look the best, you might not consider memes immediately.
But when you start using them and making them all about your brand and advertising it, they can be a great thing to put out there. People enjoy looking at memes, and many people share memes across social media. You can create some great graphics that are just for your brand and use some of the trendiest memes so that everyone will enjoy them. You don't have to take your brand too seriously when it comes to social media but you just need to do things that others will relate to and share graphics they will want to show others.
5. Thoughtful And Diverse Graphics Are Best
If you want to keep up with the trends and create the best graphics in 2023, then you need to be thoughtful about what you put on them.
It is important to be thoughtful and inclusive with the images on your graphics. You want to reach everyone you can through them, and you want everyone to relate to your brand. Be thoughtful about the images you use and how inclusive they are to everyone. Make sure your brand is speaking to people of all ethnicities and those with disabilities.
Create graphics that people will want to share because they are so diverse and inclusive, and be thoughtful about what you say on each of the graphics, as well. The more care you put into all the graphics you create for social media, the better you will do with it in 2023.
When you are trying to do your best on social media in 2023, you need to consider all of the graphic design trends happening and how you can use them to your advantage. You will want your social media to look as trendy as possible so that people will be attracted to it and want to share some of the graphics you have posted on it.
The more thoughtful you are about what you are posting and the kind of information you are sharing with your graphics, the better. You can help your audience learn all about your brand and what it stands for by creating the right graphics for social media.
You can also help grow your brand by creating shareable and relatable graphics that will reach people from all over and get them to want to learn more about your brand. Consider what you are doing on social media in 2023 and try to follow the graphic design trends the best you can so that your brand will do well.