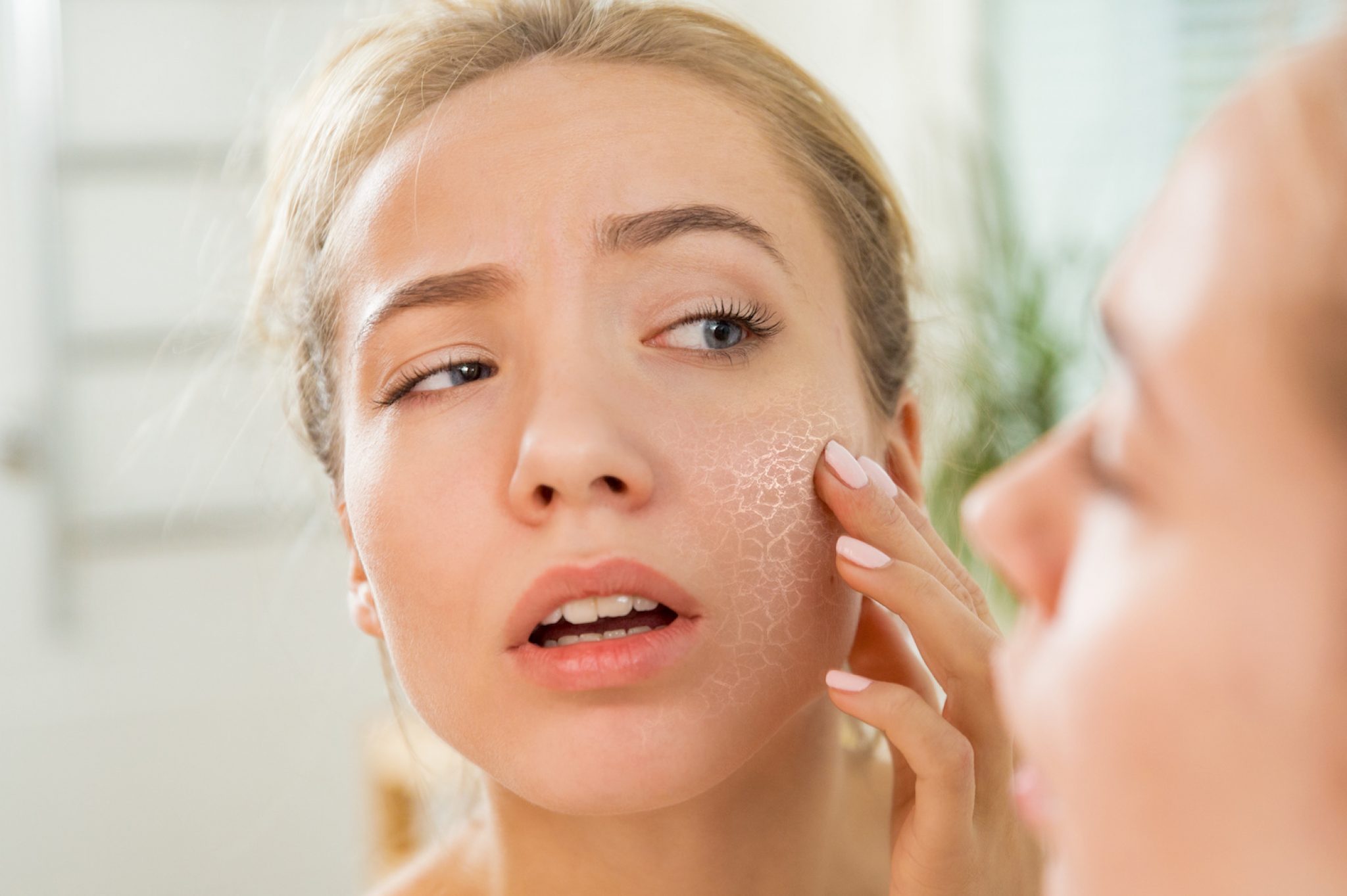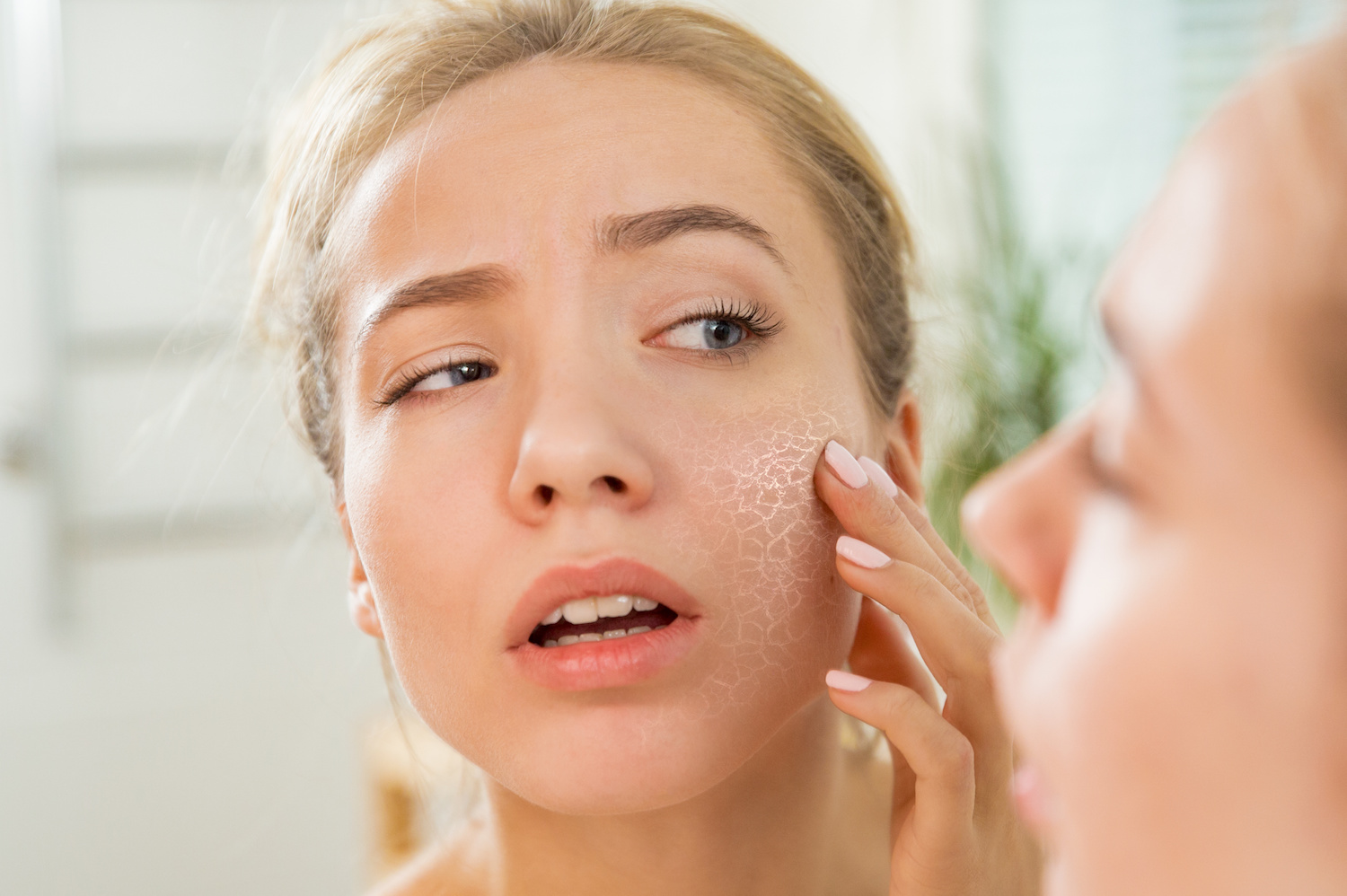 Great skin is not simply a matter of DNA. In fact, your daily skincare routine has a big impact on what you see in the mirror.
Dry skin, whether it's due to your genes, your environment, or using not-so-great skincare products, may seem like it's easy to fix, but that's often not the case. When it comes to dry skin, caring for it goes beyond lotions and creams.
To win this year-round battle (which can get even worse in the winter) you need to build a skincare routine that will help you fight flaky and dry skin. So how do you go about building a healthy skincare routine especially for dry skin?
Here's what you should keep in mind when making the best routine for dry skin.
Think of your skincare routine as a battle with the following 5 strategies:
Cleansing — Washing your face.
The first step in your routine should be to cleanse your skin. You need to wash everything off before you move on to other steps in your routine. In choosing which cleanser you should use, go for cleansers which will hydrate your skin rather than dry it out. Also, consider products containing niacinamide, as it helps to reduce inflammation if you suffer from redness.
When it comes to washing dry skin, usually less is more. Squeeze into your palm just a small amount of cleanser and apply it evenly to your face. Then, massage it gently with your fingertips into your skin using circular motions. Be particularly gentle around your eyes. And remember to not scrub!
As much as you can, stay away from makeup wipes if you have dry skin. Many makeup wipes contain alcohol, which will only dry out your skin even more. Instead, use an oil or balm make-up removal cleanser so you can easily remove your make-up while protecting your skin as well.
Although you can use a make-up removal cleanser as your only cleanser, a double cleanse product would be more effective if you wear a large amount of base makeup or any form of long-wear makeup.
Toning — Balancing the skin.
Toners are perfect for adding some extra hydration to your skin. They also prepare the skin to properly absorb any products you apply later. There are different types of toner, however, it is recommended that you search for products that expressly state they are for hydration.
Looking at the ingredients is important since many toners contain alcohol. Look out for products with ingredients such as hyaluronic acid (for its hydrating properties) and rosewater (for its toning properties) instead of alcohol.
Look for micellar waters or toners free from alcohol and with active ingredients such as rosewater, chamomile, or green tea. All three ingredients possess calming properties.
If you are prone to acne, you should consider a toner based on salicylic acid.
It is best to take it easy with toners if your skin is sensitive. But if you want to use one to remove excess makeup, pick an alcohol-free formula and one made from organic, okana.co.nz natural skincare products. Toners with fruit extracts are well known for their skin benefits, such as soothing and acne-preventing properties.
Apply toner immediately after cleansing to lock in moisture.
Because toners help balance pH levels in your skin and protect it against environmental aggressors, you really only need to use one in the morning.
Moisturizing — Hydrating and Softening the Skin.
For dry skin, moisturizer is a savior because it helps increase the effectiveness of your toner. For people with dry skin, using a moisturizer is a non-negotiable part of your skincare routine, particularly after your skin has just been cleansed. Moisturizers are designed to do a number of different things besides adding moisture to the skin. Choose a moisturizer with ceramide, glycerin, or dimethicone to give your skin the hydration it needs.
Dry skin also requires a thicker moisturizer; select a non-comedogenic or oil-free formula. Your moisturizer should, of course, contain sunscreen rated SPF 30 or greater during the day. Nothing is more important for the skin than shielding it from constant exposure to UV light, even on a cloudy day. Overexposure to UV light hampers your skin's ability to keep moisture in and replenish the essential, nutritious substances it requires.
Serums – Absorption Of Nutrients Into The Skin
A serum is the power tool of your skincare routine. Serums are lightweight, almost watery solutions that are easily absorbed and deliver potent anti-aging advantages. Since serums are so strong, you want them to be applied directly to your skin, so that the ingredients penetrate deeply.
Serums are not just effective in improving the hydration of your skin but are also a perfect way to cope with a variety of common skin problems. Of course, you can pick up a hydrating serum to keep your dry skin under control, but you can also pick up a serum to look after other skin problems you might have. For example, if you are dealing with flaky skin or dullness, an exfoliating serum might be a great choice.
Face Masks – Lock In The Moisture
Incorporate face masks into your regimen to add more moisture to your skin. Face masks help lock in moisture. Masks that hydrate work best for dry skin.
For dry skin, using a gentle hydrating face mask 2-4 times a week can greatly improve your skin's condition. The concentrated water in hydrating masks prevents your skin from getting irritated.
Choose masks that contain antioxidants, oatmeal, and vitamin E for extra dry skin. Just like cleansers, you should avoid masks that contain alcohol as this will dry out your skin more.
Conclusion
While you have the option of adding to your skincare routine if you want, It's best to not overdo it. Develop a routine that works best for you and commit to it because your skincare routine can only help you maintain overall skin health and improve specific concerns if it is strictly adhered to. Do not expect overnight transformation, as the best solutions are often those that developed over time and not in a flash.