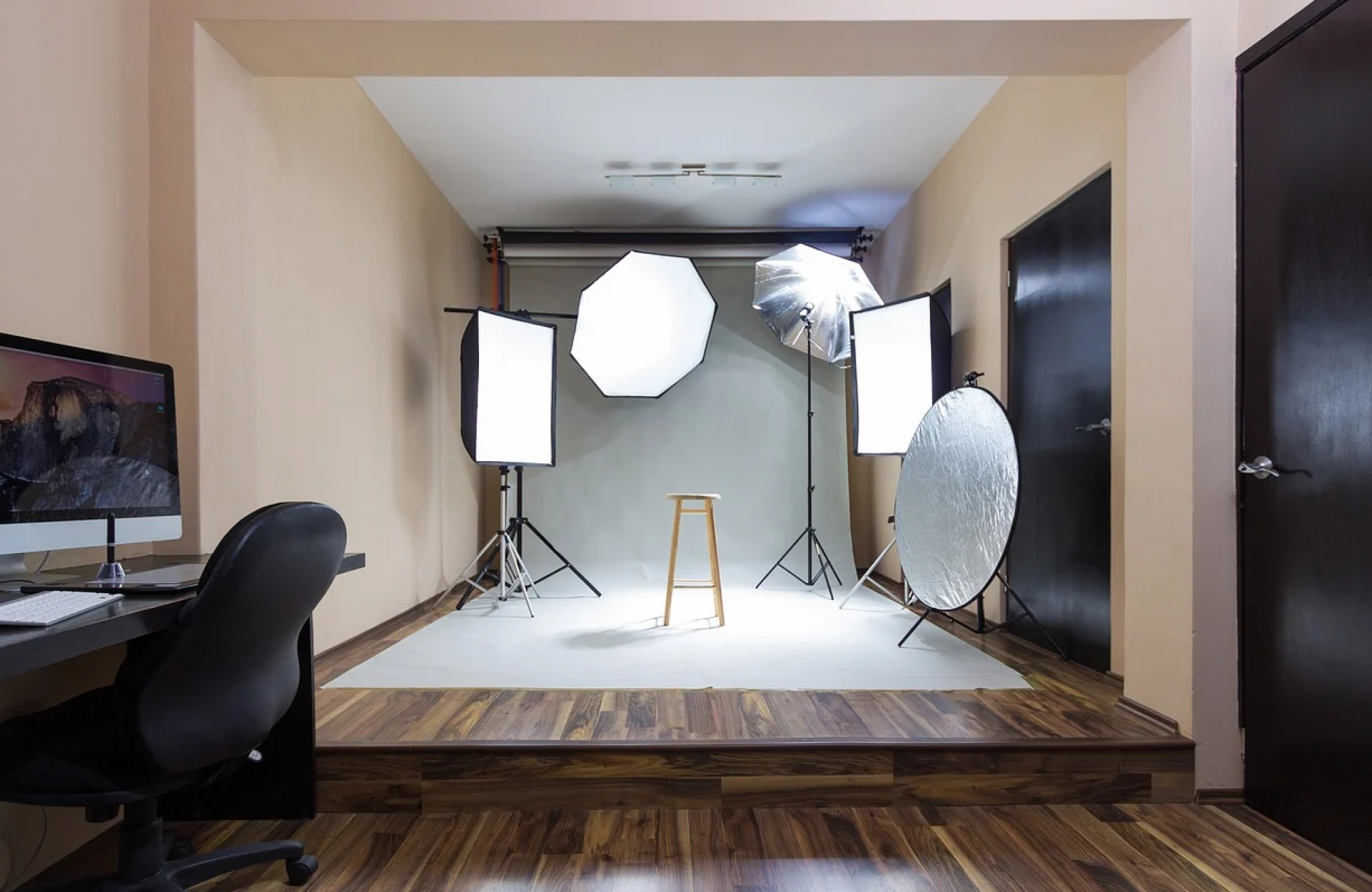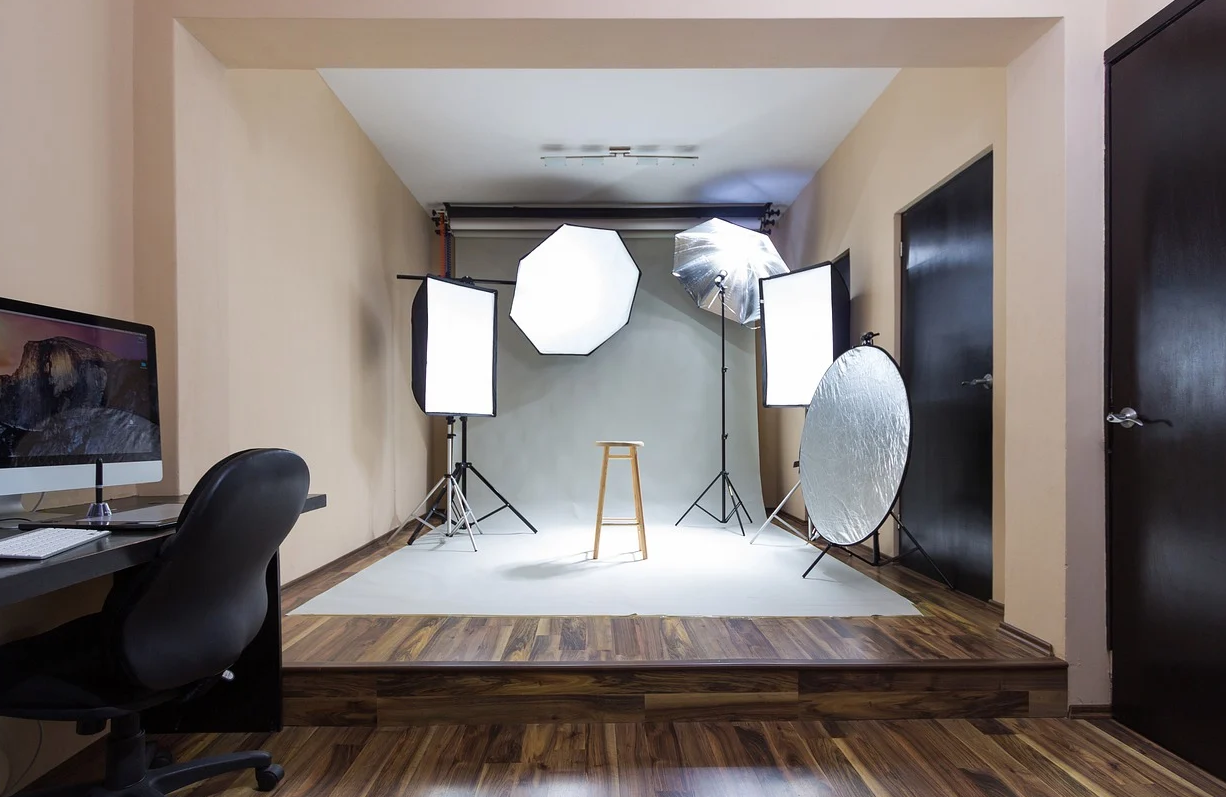 Are you also repeatedly amazed by the photos your friends are posting on social media? How do they take such nice professional photos while yours look like they are taken with a cellphone from the early 2000s? Or are you just in need of new pictures for your resume and business cards, but are too cheap to pay a professional to do the job? This guide is for you, who wishes to take professional photos at home. This guide may be useful but if you need more information and inspiration on photography, then check out Creative Force.
A great camera
The first thing you need for great photos is a great camera. Obviously, a great reflex camera is sufficient for this purpose, but it is not necessary to acquire if you do not feel like spending such a great deal of money. A simple smartphone will also be able to do the job sufficiently. Perhaps, you are the lucky owner of a newer smartphone with different and clever functions that allows for great portraits or wide-angle photos. All of these functions will contribute to a greater photography experience and allow you to take quite professional pictures at home in a non-professional setting.
Ask your friend to join you for a fun day of photographing each other. If you have some pictures that need to be taken for an important purpose, such as work perhaps, then it is, obviously, important to do it thoroughly. But other than that it is just important to have fun, so just enjoy that you get help from a friend and have a good time taking pictures. Potentially you can take pictures of each other – just like if you were pre-teenage friends at a sleepover. If you are too shy to have your picture taken when someone else is watching, just do it on your own. Most cameras have the option of automatic release, which lets you have time to pose before the photo is taken. Just pile a bunch of books and boxes on top of each other, turn on the automatic release, and pose away.
A nice background
The best tip for a nice background is always to keep it simple. If there is too much happening in one picture, it can be hard to keep the focus on the important object of the picture. Additionally, it can be hard to notice anything but the mess, or whatever else is placed, in the background. So, if you wish for people to notice the important objects, it is important to eliminate all elements that are superfluous so that the receivers are focused on the things you want them to focus on. If you are aiming for a professional picture to use for your resume, a clean and simple background would be the best fit. Move your bed away from the wall in your bedroom and, more likely than not, you now have an empty plain-colored wall to use as a canvas for posing. Are you more interested in updating your social media with cozy pictures, keep simplicity in mind as well? Place your object of the photo and eliminate any mess around it. Another advantage of eliminating the messy objects of photos is that it adds to the aesthetically beautiful part of the pictures and it will give a more professional appearance.
Great light
Furthermore, the light of the photo is important. Nothing is worse than having a great picture, but the lighting of it is just too dark and obscure. The object of your photo should always be clear to see, and this is easiest done with great light. Snap your photo during the day and take advantage of the natural light coming from your windows. If this is not possible, maybe you want to experiment with the flash of your camera or invest in a ring light. In such cases, it is important to stay patient. It can be a real challenge to take beautiful pictures with the flash of your camera. So, stay patient, practice and eventually you will be the master of great pictures with great light. Great light can save any photo session. Just grab your camera and enjoy shooting photos.
Timing
Last, but not least, is the timing important. If your pictures are to be used for a specific purpose, then do not plan to take the pictures in the very last minute. Timing your pictures are super important and sometimes unexpected things, that you have no chance of affecting or changing, may occur and therefore it is extra important to have plenty of time. For example, if your pictures are to be taken outside and it is important for you to have sunshine in the pictures, then it is necessary that the weather forecast is on your side. Though it is not always possible to count on the weather forecast, and if rain occurs, then it would be nice to have more than one day to shoot these sunshine pictures. The same is the case for indoor pictures that need great daylight. It would be a real bummer if grey and rainy clouds should ruin your possibility of having great pictures taken. If you have an extra day or two, you can wait for the clouds and rain to disappear in order to take nice sunshine pictures.
Another good reason to set aside some extra time would be if the pictures do not work as smoothly as you intended them to. If the pictures are for a specific purpose where you had a certain vision in mind, and the results are just not what you aimed for, then some extra time is truly a lifesaver. The extra time will give you the possibility to check the pictures you have taken, assess them and retake them when you have gotten new and better ideas that will be better suited for the purpose.