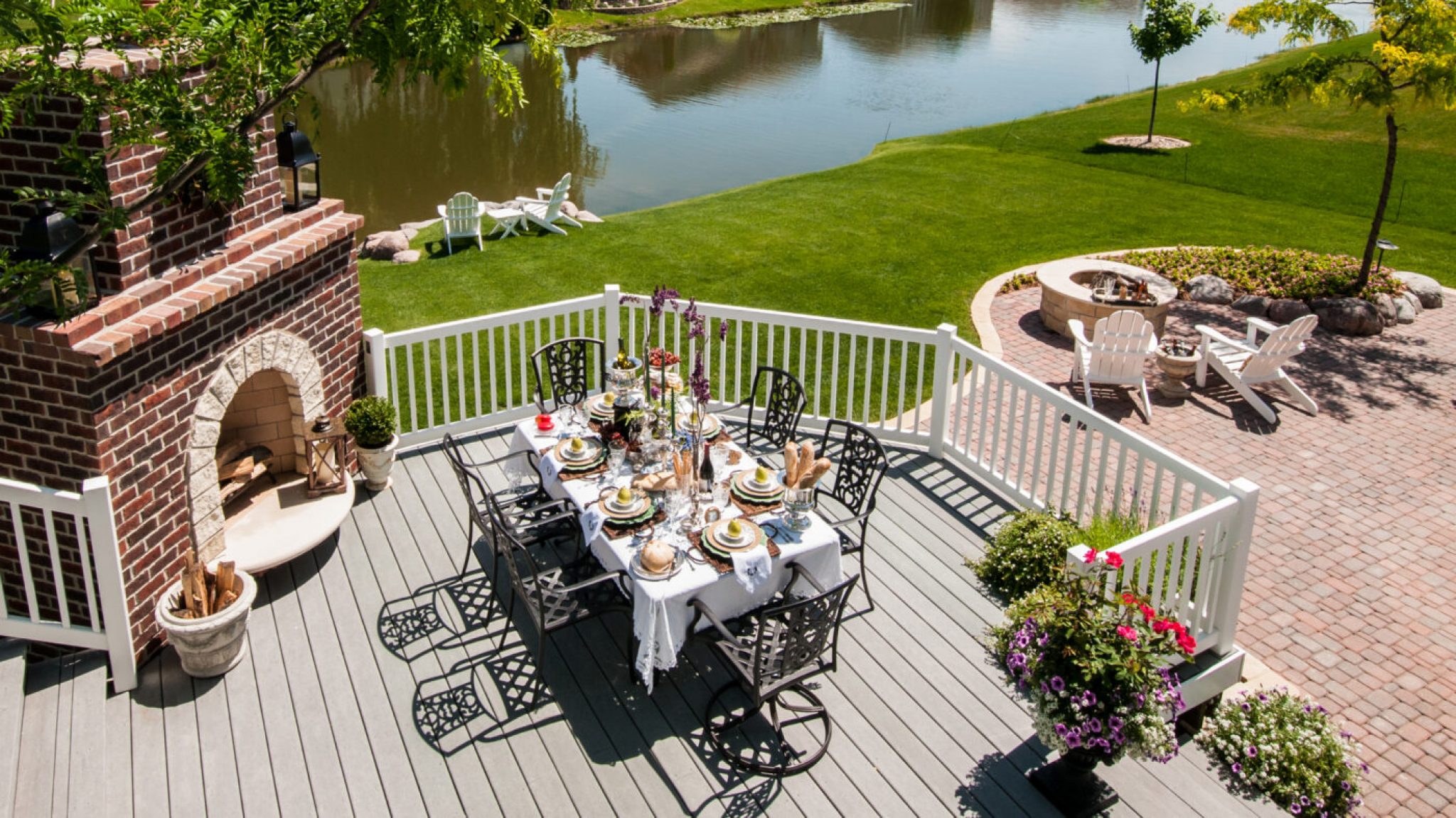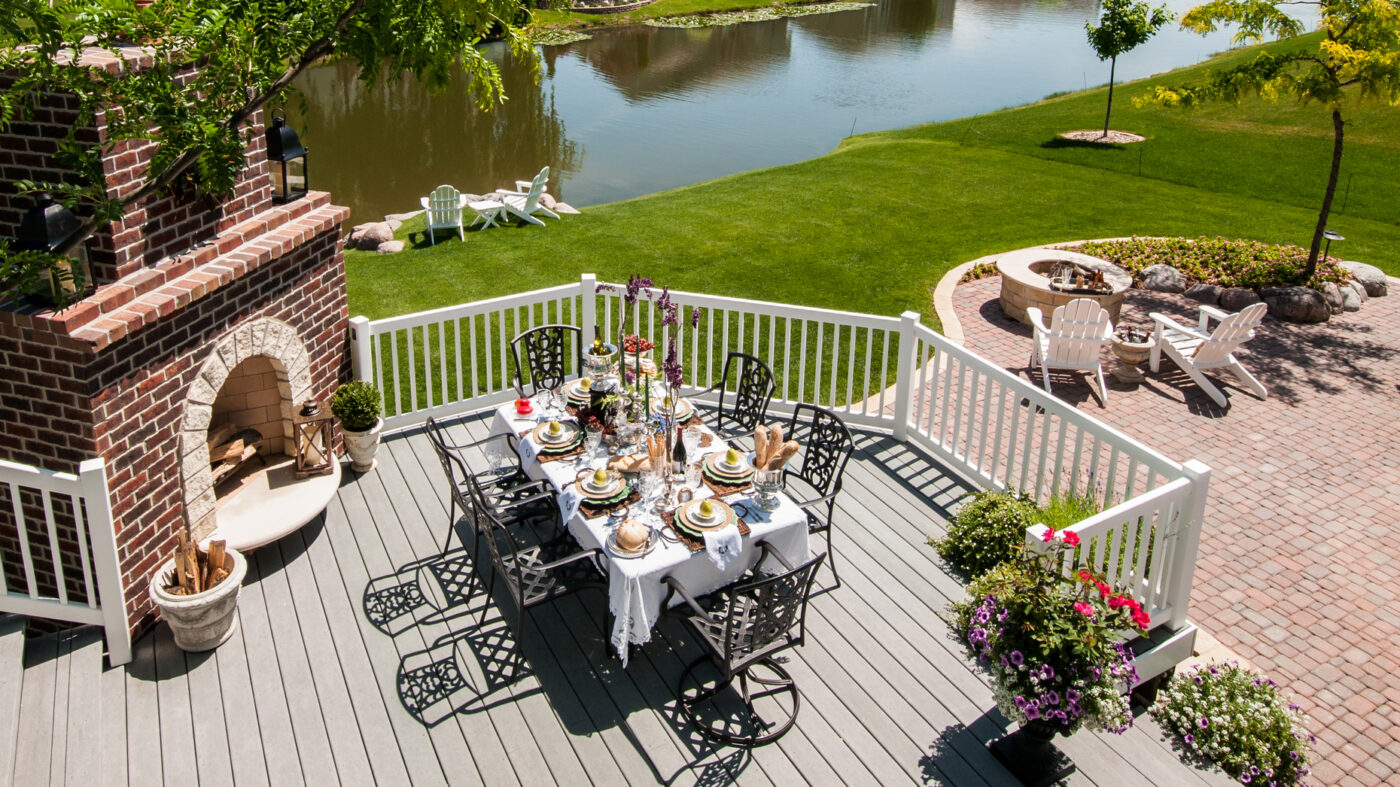 Nothing beats the feeling of satisfaction you get after completing a good job outdoors. From quick afternoon projects to pieces that transform the look of your garden, the following information will help. Take a look at these eleven excellent outdoor projects that you can start today:
1) Lay a Garden Path
How long you have to spend laying a new garden path depends on the materials used and the length of the path. The easiest and most affordable material is mulch, although bluestone, brick and gravel are good alternatives if you are happy to spend more. Another option would be to upgrade an existing path with different edging made from bricks, stone, metal and even bottles of wine.
2) Build a Tool Shed for Your Garden
To protect your garden tools from harsh weather conditions, you need somewhere dry and clean to store them that you can easily access. A sensible approach is to construct a wooden lean-to shed against your property, close to the garden or patio. Try to make the shed from a wood-like cedar, which is resistant to rot. This will last for a long time and safeguard your possessions from the elements effectively. Such a shed can be made over the weekend using store-bought timber, or you can purchase one of the panelized kits that fit ­together in less than sixty minutes.
3) Beautify Your Flower Gardens with Steel Pipe Edging
This is an original and cost-effective way of making your flower gardens stand out. It provides you with extra space for planting too. You simply insert some steel pipes into the ground surrounding your flower beds. After this, the pipes can be filled with potting soil, which is suitable for planting succulents or small flowers. If you don't like the rusty, old appearance of the pipes, you can spray paint these beforehand. In any event, this is a lovely way of framing your garden, while adding some additional space in the process.
4) Construct a Doghouse for Rainy Days
Plastic storage bins are great for building doghouses. A quality doghouse that can withstand the weather might cost $100. Nonetheless, you can construct your own more cheaply with a storage bin made from plastic. After cutting a hole in the storage bin, turn it upside down on top of its lid. Then, you can put a bed for your dog inside. This will keep your dog comfortable when it rains, and you will pay about $85 less. Be ready to make a house for your cat if she likes it too.
5) Include a Bench in Your Garden
In all likelihood, you want a handy place to sit to view the surrounding landscape. Assemble a basic but comfortable bench, then place it in a shaded area where you can take a leisurely break. If you are good at jigsaws, you should have no problem using horizontal slats to make a contoured bench. A bench in the right position provides a nice relief to hard working gardeners, and any visitors to your property.
6) Set up a Tree Swing
If you have an afternoon free – and a board and some rope – you have almost everything needed to create a tree swing. Take a sanded wooden plank and drill two holes in it, then use rope to secure it. With the help of a ladder, hang a chain on the branch of a large tree, then attach a correctly tied rope to the board and chain.
7) Install a Swimming Pool
Most people only get the chance to relax by a pool on a summer's day during their summer holiday abroad. However, a huge budget is not required to get your own home swimming pool. According to Dolphin Pools, lower priced above ground swimming pools are quite easy to assemble, and — due to their design – they are straightforward to remove as well. Notwithstanding, the conspicuous nature of these pools might deter people who want their gardens to look more natural. One popular alternative is an in-ground concrete pool, with a blue tile finish. Whether you opt for porcelain, ceramic, stone or glass, units are available in different colors and sizes. This means that you can create a style and pattern to suit your preferences.
8) Add a Table for Picnics
Typically, party planners say that you need to allow ten square feet for each person, when setting up folding chairs and tables for barbecue guests. Suffice to say, attempting to do this on most patios or decks would be a nightmare. The ideal solution to this problem is an old-fashioned picnic table, with benches attached. This standard feature of parks and backyards – with climb over seats and huddled dining – works in every terrain. As a result, you can entertain your guests on the grass, rather than the patio.
9) Give the Patio a Lick of Paint
Making your patio more colorful will not cost you much time or money. With tile patios, it is easy to paint some tiles in bold colors, and this adds an element of interest immediately. Select colors that complement your deck furniture, or the exterior of your property. This way, you can give your backyard a tropical touch for the summer.
10) Assemble a Pergola
Spruce up your outdoor area by assembling a graceful pergola covered in vines. This job will cool you down and produce a nice spot to unwind in on warm days. It is easier and more affordable to assemble the pergola on your current patio. Also, separating it from your property eliminates the problem of having to move existing gutters, or align it with the eaves of your building. To simplify the job further, you can use composite, hollow core columns. These are durable and fit over four by four concrete embedded posts.
11) Upgrade Your Lawn Furniture
Finally, if the furniture on your lawn looks a bit shop worn, give it a new lease of life with a clean and some paint. You can clean vinyl seat cushions with borax and dishwashing soap mixed into hot water. Allow the mixture to stand for quarter of an hour, before rinsing it away. Use steel wool to buff rusty metallic furniture. Spray on some colorful paint to finish the job.
If you make the effort to improve the attractiveness and functionality of your outdoor space, you will enjoy your time in the garden more. The advice detailed above will help you turn your property into a personal oasis. Do not be deceived by the simplicity of these ideas. Put them into practice, and you will be amazed by the impact they have.