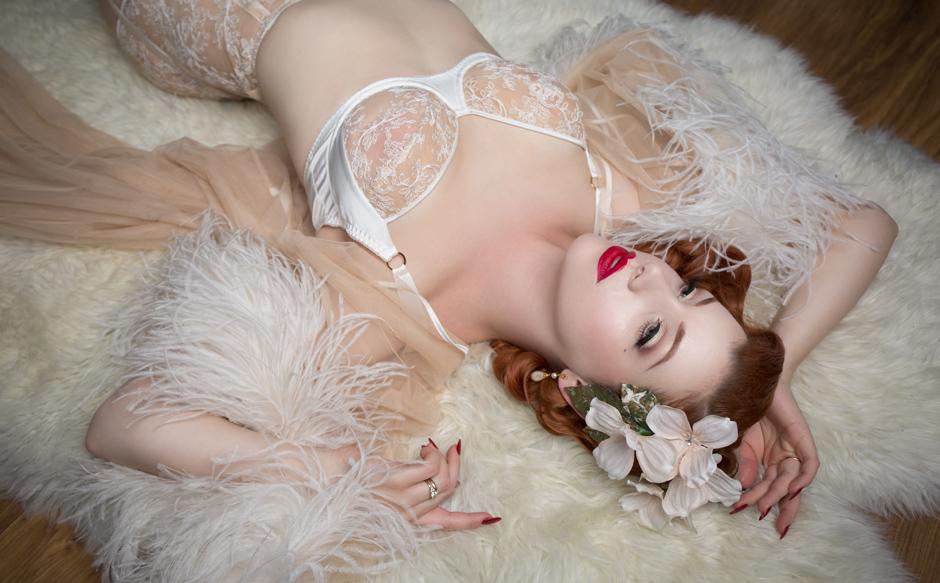 Weddings are one of the most beautiful and significant events in the life of every woman. You spend a lot of time preparing everything for this big day. Decoration, cake, wedding dress, invitations… everything has to be perfect. And sometimes you get so stuck in preparations that you forget about other important things. Keep in mind that the honeymoon is an equally significant event and that you need to prepare adequately in order to have a complete atmosphere. Choosing lingerie for your honeymoon is one of the top tasks here. In case you have completely forgotten about this – do not panic. With a couple of useful tips, you can easily choose your honeymoon lingerie and be ready for hot adventures!
1. Make sure you know your exact measures
One of the most important things when choosing lingerie for your honeymoon is to know your exact measurements in order to choose the right size. The last thing you want is to buy nice underwear without looking good in it, because you look like you are wearing a sack, or it is too small for you, so you do not feel comfortable. Oscillations in weight are completely normal during wedding preparations. For many women, this is a huge stress to which everyone reacts differently. Some people experience stress eating, and other women cannot even think about food from all the obligations that are on their mind.
Eventually, they often overlook the fact that their weight has changed and choose the wrong size of lingerie. Be sure to measure yourself before buying and know your exact measurements at the time. This will ensure that you feel comfortable and look phenomenal during this trip.
2. Think about the fabric
The type of fabric is one of the most important criteria when choosing a lingerie for the trip after the wedding. The last thing you want is for the material to be uncomfortable, for you not to feel good in it, and for that to spoil your honeymoon. Try a few different fabrics and decide which one feels best. Choose what feels soft on your skin, and what is breathable and light. Satin and silk can be good choices, but we suggest you test different materials and see which one works best for you. Also, think about what kind of underwear you would wear after this event, because the point is to invest in something that will serve this purpose, but will also be useful in the future.
3. Keep it classy
While sexy is probably the first epithet that comes to mind when you think of honeymoon lingerie, it's not the only trait it should have. Instead of choosing something that is purely provocative, we suggest keeping it classy. Sexy and classy is the best possible combination you can choose for your honeymoon. Think of underwear and bras that will make you look hot and attractive, but also silk nightgowns and bathrobes, which you can find at hauteflair.com, and which will be the perfect addition to these combinations. It will make you look like a real lady during hot nights with your other half.
4. Comfort is not overrated
The most important criterion when choosing a lingerie honeymoon is to be comfortable and to feel good in it. While this sounds logical, many women overlook this and end up choosing something that looks good but feels bad. And this can negatively affect this wonderful trip, which you definitely want to avoid. Besides the fabric, consider the models and type of lingerie you want to choose. Comfort is not overrated, and also do not think that you have to choose between comfortable and beautiful. Take the time to explore what the options are and what you want for yourself.
5. Don't play it safe
If you are used to wearing the same type of underwear all the time or you rely on white or beige, now is the time to change that. There is no better reason to spice up your lingerie collection than a honeymoon. Set aside neutral colors and consider red, pink and other interesting, bright colors. Of course, don't go too far out of your comfort zone and buy something you won't feel comfortable in. Find balance and enjoy your new pieces. Your husband certainly will!
6. Choose unique
If you want to make your honeymoon unforgettable, one of the ways to do that is to choose unique underwear. Why not try some completely different things compared to your usual choice? Garters, lace and corsets can be an interesting addition to your lingerie and something completely new that will make the atmosphere in the bedroom much more exciting. Think about what you have always dreamed of and what your other half would like. With such interesting accessories, the honeymoon will be remembered forever.
7. Bring some extra pieces
When choosing lingerie for your honeymoon, be sure to bring some extra pieces to make sure you cover all the days you spend there. Anything can happen, so you don't want to have to do laundry while on vacation, or buy extra underwear and spend time on it instead of creating memories with your husband. Always bring a few extra pieces, just in case.
8. Follow the feeling
Perhaps the best way to choose the perfect lingerie for this special trip is to follow your feelings. There is no one who knows better than you what you like and in what underwear you feel most phenomenal. Explore different options and check out what makes you feel sexy and attractive, but also what makes you feel like – you. There is nothing more attractive in a woman than self-confidence, so if you equip yourself with it, any lingerie you choose will look good.
Conclusion: Wedding preparations are important, but you should not forget about the preparations for the honeymoon. This is going to be one of the most beautiful journeys of your life, so you need to think about the details. Choosing lingerie is one of the important tasks during this process. Try different pieces, check what you feel good in and what looks sexy and sophisticated on you. With proper lingerie, you will create some hot, unforgettable memories during your honeymoon that you will remember for the rest of your life. And you will also start your married life in the most beautiful way possible.