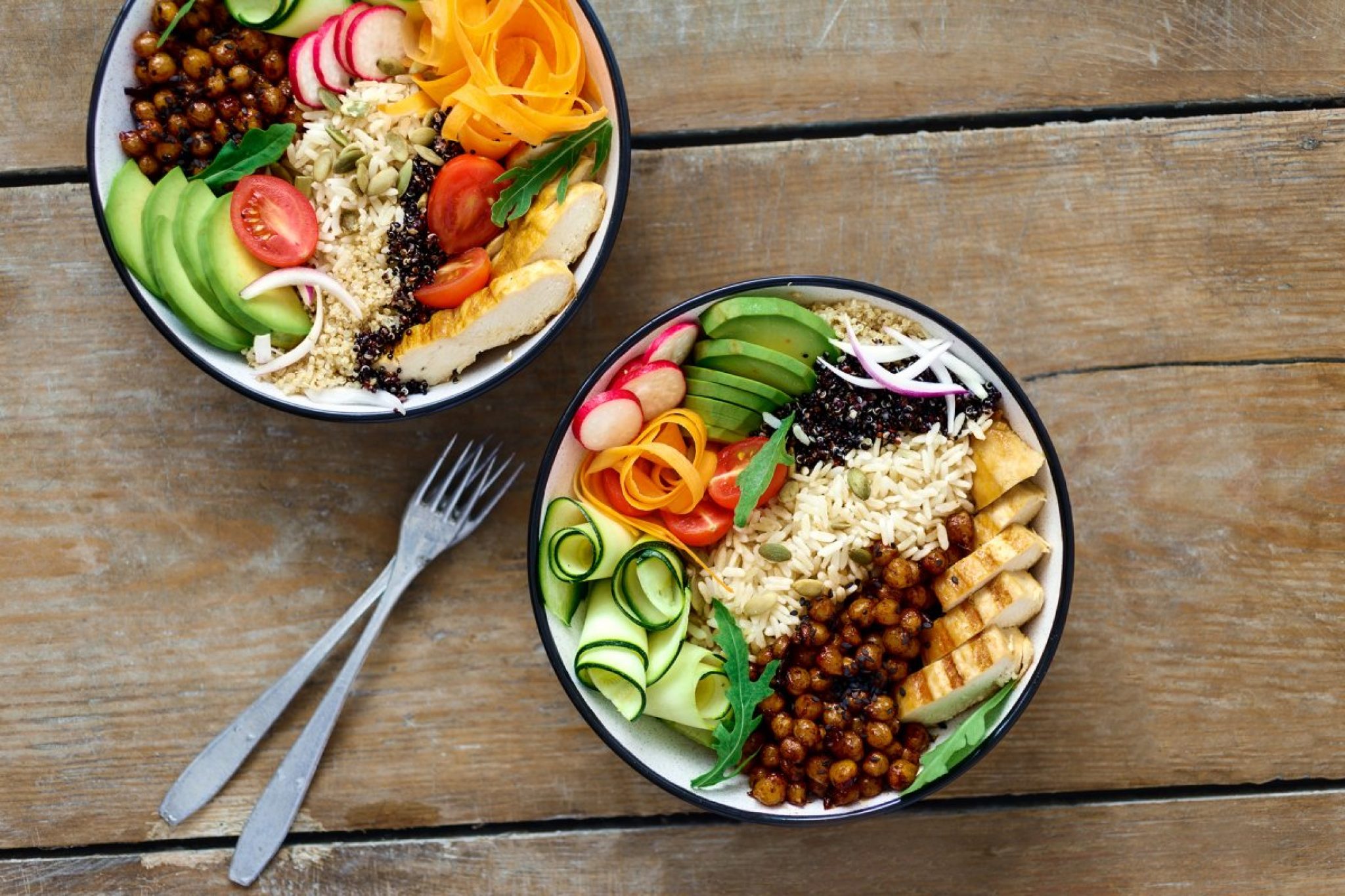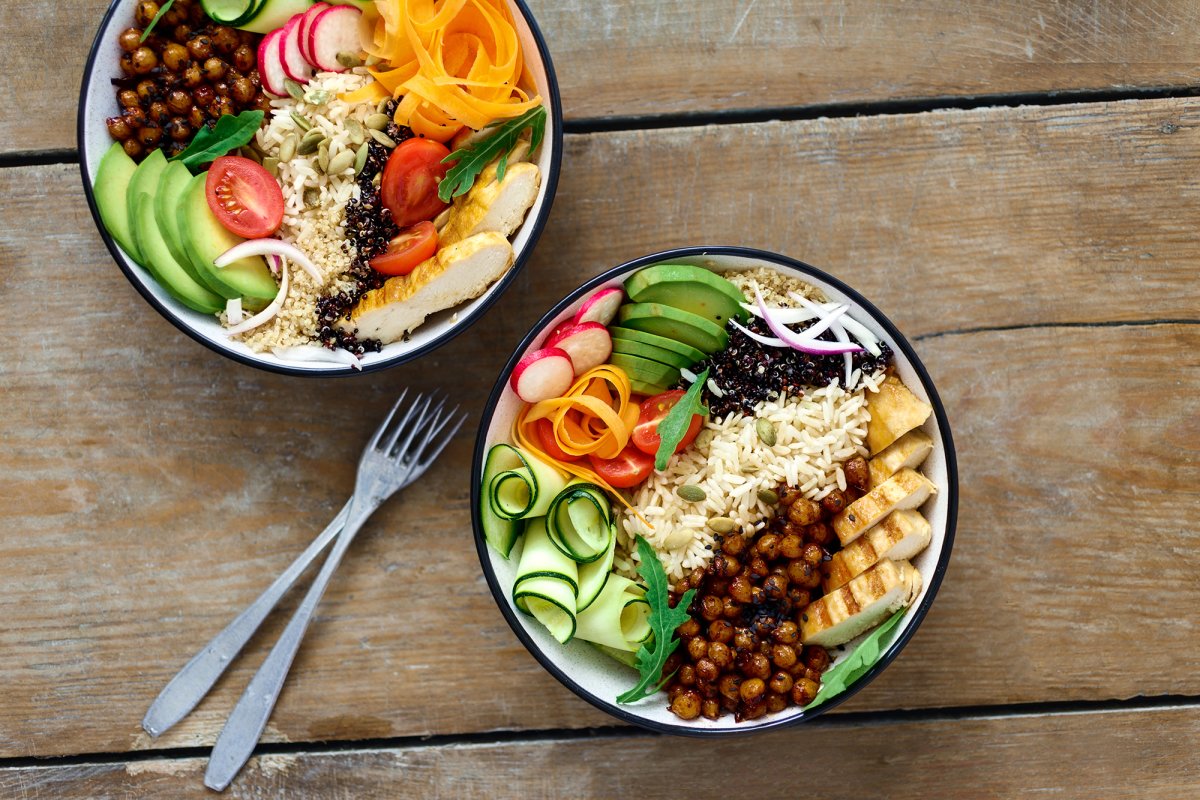 Due to your hectic schedule, you don't have enough time to prepare your food. That's why you always eat instant food to go to the office without so much inconvenience. But instant food can ruin your diet and your dream physique. Good news! There are ways to enjoy healthy and delicious food regardless of your schedule.
Meal kit delivery service can get you covered. If it is your first time and doesn't know how to begin, you have come to the right place.
In this article, we review the top meal kit services in the industry. Are you ready? Keep reading for more information!
1. Sun Basket
Are you searching for the best meal kit service for busy people? Don't look further than Sun Basket!
A popular meal delivery service in the US, Sun Basket provides valued clients with opportunities to quickly cook delicious and healthy meals using high-quality organic and fresh ingredients.
Sun Basket is known for providing weekly quick and easy meal options, developed by Justine Kelly, an award-winning chef. Before every meal plan is delivered straight to your doorstep, they make sure licensed and registered dietitians approve it.
Since establishment, Sun Basket only use non-GMO, organic, and natural ingredients that you deserve. They also offer Paleo, gluten-free, and vegetarian options on their weekly menus.
Every meal only takes 15-30 minutes to prepare, making it a perfect solution for busy schedules.
Aside from dietitian-approved dishes, every serving at Sun Basket has around 500 or 800 calories to fulfill all your unique needs.
Clients can pick between 2 and 4 recipes every week, giving you a wide variety and satisfying your cravings without ruining your routine.
There are subcategories to pick, including vegetarian options, Gluten-free, Meditteranean, and diabetes-friendly dishes. Whether you are vegan or have a medical condition, Sun Basket is a meal service that best matches your requirements.
Other options include steak with mushroom pan sauce/ brussels sprouts and chicken mole poblano tacos with yogurt.
2. Home Chef
Another tasteful meal kit service in the country is Home Chef.
Busy families often resort to frozen and instant food. While it is stress-free and convenient to prepare, it could cause a dent in your savings account. This is where Home Chef can come into play, enabling families to prepare a meal within 30 minutes or less at their home's comfort.
Similar to Sun Basket, Home Chef promises to provide fresh ingredients delivered directly to your doors. You can also expect delicious and mouth-watering recipes that even beginners can prepare with a smile.
There are approximately 20 options every week, reaching the kind of diet you currently have. Also, it is easy to add ingredients for smoothies' soups available at a competitive rate.
A wide variety of menu options is one of the services at Home Chef. You can order spaghetti and ricotta meatballs, BBQ-rubbed chicken with cheddar mac, Greek panko-crusted cod with fresh veggies, etc.
If you don't like pork, soy, shellfish, mushrooms, red meat, nuts, milk, and wheat, you can omit them. Home Chef believes every client has different needs, so they provide individualized services to make everyone happy and satisfied.
All recipes are easy to follow using a user-friendly recipe card, making them suitable for people without much knowledge in cooking.
Another thing that we love about Home Chef is that it is fun to personalize the options. In case you don't know what to do, the meal kit delivery service got you covered. They have staff that can accommodate your goals.
3. Dinnerly
Recognized as the cheapest meal kit delivery service in the country, Dinnerly is also committed to delivering what's best for every customer throughout the US.
While customers can cook the meal they want, they can also enjoy recipes that are comfortable to follow and ideal for their busy schedule.
At present, Dinnerly provides ingredients for a maximum of 16 dishes per week. One of them is a fish-based recipe. Five of them are vegetarian dishes. The rest are non-veg.
Every recipe of your choice is delivered fresh. Indeed, you can cook a savory and exciting meal you'd crave every day.
Dinnerly has around 25 recipes (Read here more details about Dinnerly) , including tomato soup, chicken quinoa grain bowl, Greek meatballs, grass-fed beef burger, oven-fried ravioli, crispy honey pork, and many more.
If your existing subscription services are expensive, Dinnerly is an excellent alternative. Every serving only costs around $4.49, 50% off most other meal kits.
The meals are healthy. Low in calories, every dish is gluten-free. It is safe and of good quality, making the cost worth it.
Dinnerly comes with an application developed to make the registration and ordering process as swift as possible. It is user-friendly, simple, and suitable for those who are less tech-savvy.
Affordable meals per week? Healthy ingredients? Easy to prepare recipes? Dinnerly has them all.
4. Hello Fresh
Another trusted and credible meal kit delivery service is Hello Fresh.
If you're looking for more dining options, you will be in good hands with Hello Fresh.
For many years now, serving the US, Hello Fresh provides over 22 delectable entrees to pick and try every week.
Every meal consists of breakfast, lunch, and dinner options according to your unique dietary needs.
Just like the other meal kit services in this list, Hello Fresh comes with a user-friendly or easy to navigate applications.
Pausing and canceling subscription would also be seamless and stress-free. Thanks to their no-commitment approach. Whether you are no longer happy or satisfied with the service, you can notify the company for your peace of mind.
The meals at Hello Fresh are affordable, organic, and natural. Currently, they have four plans, such as Classic, Family Plan, Veggie, and Calorie.
Meals range from Butternut Squash & Sage Risotto, Korean Chicken Tacos to Chicken-Stir Fry. So, you have a lot of choices that can make your goals happen.
Yes, meal preparation can indeed be time-consuming. But it is worth it. It can not only develop your cooking skills but also allow you to enjoy a complete meal every day.
Customer service, on the other hand, is fantastic. The staff is highly trained and capable, answering your queries.
5. Blue Apron
Ideal for people who want fast and healthy meals, Blue Apron has been trusted for its quality and individualized services since day one.
Every meal usually takes around 20 or 30 minutes to prepare and complete. There's no complicated preparation.
There are different subscription services, including a Family Plan and a 2-Person Plan. The family plan is available at $7.99 per serving. The 2-Person Plan costs around $9.99 in every serving.
The food is always fresh because Blue Apron has worked with at least 150 artisanal purveyors and farms throughout the US.
Whether you're craving for high protein or stir-fried dishes, Blue Apron won't be a disappointment.
With fresh ingredients, the food at Blue Apron always tastes delicious. If you are expecting a guest next week, the meal kit delivery service can be a lifesaver.
Just like other options in this list, Blue Apron prides itself on its fun to follow recipes. If it's your first time to prepare smoothies or soups, there are step-by-step information with accurate and detailed photos. Thus, you can prepare your favorite meal without trouble.
That's not all! Blue Apron delivers the ingredients at the ideal temperature. The food comes with enough ice pack to keep it fresh for a long time.
A wide-ranging variety of flavors? Detailed instructions for preparing specific meals? Available wine and groceries? Vegetarian-friendly subscription services? Reliable shipping? Whatever your case might be, Blue Apron has everything you need, taking your experience to a different level.
6. Green Chef
You would appreciate the Green Chef if you are switching to a more organic or healthier lifestyle.
Their meal kit delivery service is USDA-certified, free from harmful chemicals, and organic.
From keto, gluten-free, Paleo to plant-powered, Green Chef has a wide selection of ingredients for different couples out there.
Most meals are also easy to cook or prepare. The veggies are usually perfectly assembled to avoid hassles so that you can finish a dish within 30 minutes or less. You can then go to the office, hit the gym, or meet a colleague without interruption.
As you can see, many meal kit services offer meal kit plans for people with a busy lifestyle in mind. Some of the services provide classic home cooking, while others are more innovative and challenging to cook. Whatever needs you might have, meal kits can get your life easier, providing delicious and easy-to-cooked meals.