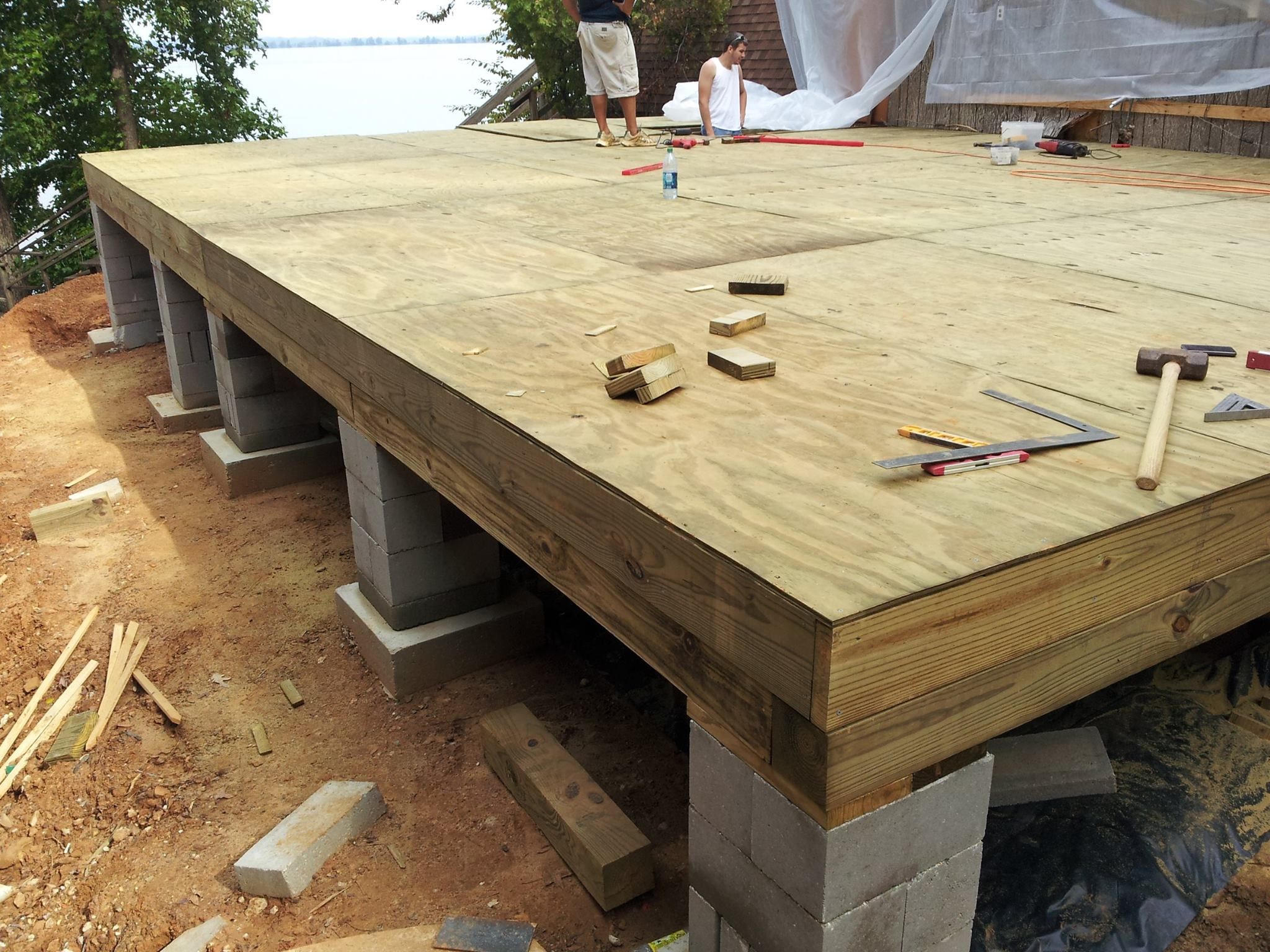 Prior to the advent of slab foundations, the pier and beam foundations were the most prevalent varieties of residential property foundations. Before the 1950s, this sort of foundation was both the most practical and pocket-friendly solution in many circumstances. Nevertheless, when the slab foundation installation methods were refined, there was a shift to the now popular slab foundations. Yet, pier and beam foundations are still to be found all across the country, particularly in the older residential homes. The pier and beam foundation does indeed offer a number of advantages when contrasted with other alternative solutions including its unparalleled ease of maintenance. However, before we delve into that, let us first look at the main components of a pier and beam foundation.
What are the main components of pier and beam foundations?
Pier and beam foundations enable the construction of deeper and more secure footings when compared with the slab or slab-on-grade foundations. A house with a kind of foundation will feature a crawlspace since it elevates the structure above the ground. Generally speaking, the typical pier and beam foundation comes complete with 3 main components. These are the footings, piers and beams. The footings go to work by serving as the anchor for the foundation. Footings may be constructed with reinforced masonry, which is further supported by reinforced concrete. These footings are installed deep within the ground to deter the entire structure from shifting when the soil conditions beneath the house are volatile.
On the other hand, the piers are known as the posts and can be optional components especially in a region that enjoys a mild climate. The piers of a pier and beam foundation are usually installed on all footings. This is particularly the case when the frost depth is more than 12 feet underneath the ground or when you wish to construct a much deeper crawlspace. Essentially, these piers are crafted with concrete or brick and are spaced 8" to 12" apart. The piers of this type of foundation are very similar to those utilized in other construction work. The beams, on their part, are positioned across the upper ends of the piers and are leveled and then ultimately secured. When this has been accomplished, floor joists are then installed on these beams at a 90o angle to support the structure's first level. Let us now take a look at some of the most prominent benefits of pier and beam foundations.
What are the top benefits of a pier and beam foundation?
In the first place, pier and beam foundations are known to perform much better than most other alternatives in regions characterized by dry soil. This is simply because their footings are installed deep within the ground. This means a pier and beam foundation can never be affected by variations in soil at the ground level. In turn, this makes sure the structure built on it remains very stable with the passage of time. Another major advantage of this variety of residential property foundations is they permit the construction of crawlspaces.
These sorts of crawlspaces facilitate for the easy installation of utilities such as plumbing fixtures, electrical wiring and units. Once installed within such a crawlspace, such utility lines are conveniently accessible and allow for effortless maintenance and repair work. On the flip side, a pier and beam foundation might prove to be the ideal solution in regions that experience flooding on a regular basis since they are elevated from the ground. Lastly, these kinds of residential property foundations are acclaimed for been more affordable to construct, maintain and repair when compared with other alternatives to be had in the market. With that said, let us now take a look at how pier and beam foundations are maintained.
How do you maintain a pier and beam foundation?
Granted, pier and beam foundations do indeed present plenty of benefits. Nevertheless, they stand in need of proactive maintenance to ensure they are in top-notch condition over time. First of all, it is very important to set up a sound drainage system in your property. Pier and beam foundations can experience serious damage when exposed to moisture seepage. Also, when water accumulates around your house, the piers of this type of foundation will be wet and damp. In its turn, this may give rise to problems like rotting wood, mold and pest infestation. An excellent drainage system including gutters and downspouts will make sure water doesn't come in close proximity to your pier and beam foundation.
On the other hand, to guarantee your foundation stands the test of time, it will be critical to regulate moisture levels beneath and around the perimeter of your home. To this end, interior support piers are known to be very susceptible to moisture because mud can cause them to sink. This is also the case for exterior parts of the piers. The very latest solution to address this concern is making sure the underside of your home is totally sealed off. Additionally, you should install dehumidifiers to eliminate excessive moisture which makes its way into your crawlspace.
Another tip when to comes to maintaining a pier and beam foundation is to perform damage checks from time to time. Should you start to remark big cracks on the ceiling, walls and above the doors, something is certainly amiss. This is as well the case for doors and windows that are out of square, which normally points to foundation shifting. In such situations, it will be to enlist the services of a seasoned Foundation-Repair-Kansas-City contractor. However, you should not wait until such issues become serious to resolve them. Instead, make it a point to always be on the lookout for telltale signs of foundation damage on a regular basis. On a parting shot, make it your business to inspect your crawlspace at least no less than once after every 6 months for signs of foundation movement. The construction of pier and beam foundations will enable you to see how the posts and beams meet to check for any anomalies. You ought to also be in a position of noticing if there is any angling of piers or even if they have shifted from their previous position.