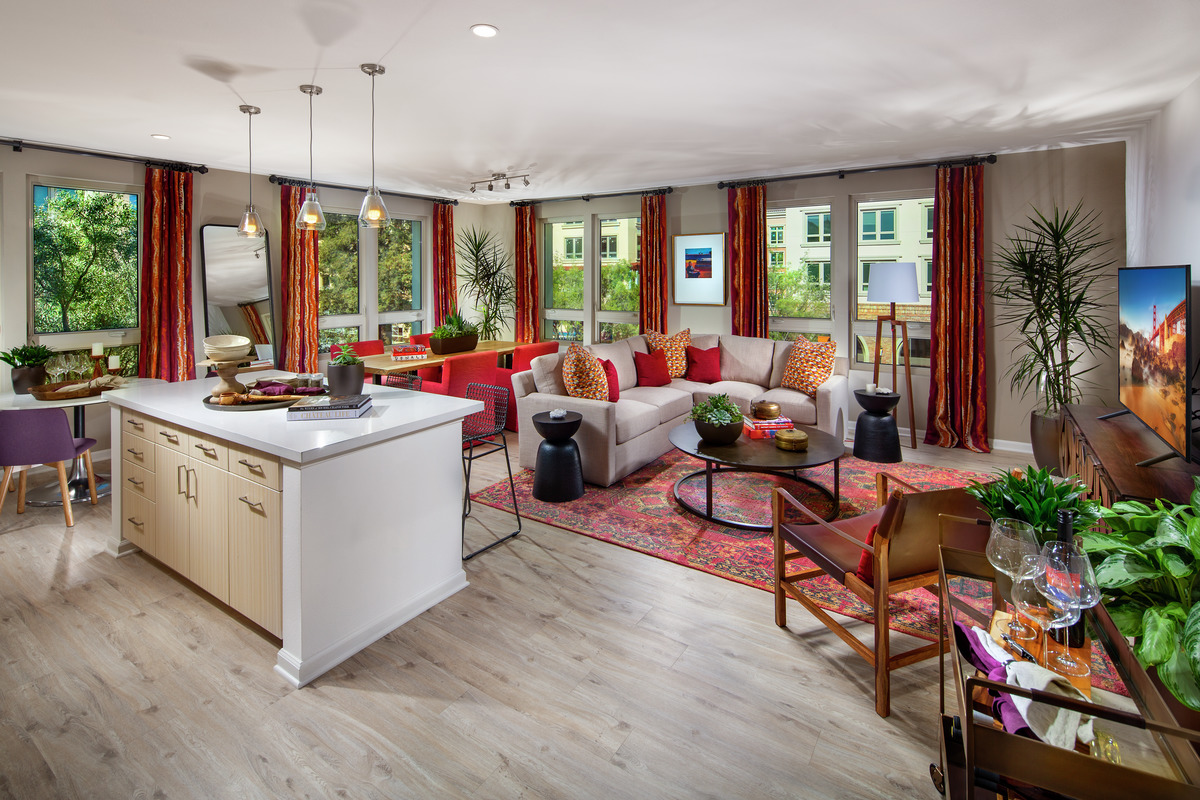 How to find and rent an apartment in Germany, and especially in big cities like Berlin – is one of the most common questions of people who are planning to relocate. If you are planning to study or work in Berlin – one of the biggest challenges can be finding accommodation, and that is why it is important to get informed on time. Therefore, we will present to you the Top 10 furnished apartments in Berlin.
How To Find An Apartment In Berlin?
It doesn't matter if you came to Berlin as a tourist, for work or school – you can't do without accommodation. If you don't have friends or acquaintances to stay with – you have options in the form of a hotel, hostel, AirBnB, WG, dorm room, your apartment, or a house. Unfortunately, the situation about accommodation in Germany has not been the most favorable in recent years – especially in the metropolises. Demand is so much higher than supply – that rental prices are at a record high level in many cities. Therefore, in2015, the German government passed a law regulating their price growth.
Housing Prices Are Quite High In Big Cities
Rents in Berlin jumped by an average of 45%. Munich is still unrivaled for a living – and it is followed by Stuttgart and other cities in the south and West Germany. Rents are tending to be cheaper in East Germany and the north – but high growth has also been recorded in those areas. This text deals with the offers of the best apartments and accommodation as well as the necessary documents – but also with specific terminology that can facilitate the search and realization for the tenants.
Price And Ancillary Costs
The price of rent depends on the place, location, and size of the accommodation. The unwritten rule is that accommodation in the south of Germany and West Germany is more expensive than in East Germany. You can view more and have a better insight into the range of prices on the specialized web pages that deal with renting in Berlin. It is important to pay attention to whether the apartment is marked as Warmmiete or Kaltmiete. Kaltmiete means that you pay the landlord rent exclusively for space – and you bear the costs of utilities, heating, internet, and other costs yourself. These are the so-called Nebenkosten, which means ancillary costs. Warmmiete, on the other hand, means that the rent you pay the employer includes utilities and other expenses.
Lease Agreements And Tenant Rights
If you rent Warmmiete, the contract states how much you pay per month for Nebenkosten. Once a year, the calculation of ancillary costs (mainly at the end of the year) is done – it is the so-called fixed cost calculation. In case you paid more per month than you spent, the landlord is obliged to refund the difference. If you still spend more, you are obliged to make up the difference. It is important to note that it is often the case that landlords falsify the bill, put illegal items in the bill, and the like, so it is advisable to critically consider the bill you receive. Also, Warmmiete depends on accommodation. Sometimes it does not include the costs of heating, the internet, and the like, so it is important to pay attention to what exactly you pay.
The Deposit Is Mandatory
After signing the contract, the deposit or so-called Kaution is paid. It is usually the amount of one to three monthly rents. The contract generally says that the deposit is paid at once – but it is often possible to agree with the landlord to pay it in installments. After moving out, you get a new calculation of ancillary costs – and in case you have spent more, the landlord deducts part of the money from the deposit.
Top 10 Furnished Apartments For Rent In Berlin
Finding accommodation in Germany is not the most interesting and easiest job. You need to plan a longer search period – and don't be discouraged if you can't find accommodation first. Good luck to everyone who is looking for a new home – and we will try to help you with your search. This is a list of Top 10 furnished apartments in Berlin. Our list includes both apartments for rent as separate units – and apartments within private households. So you can opt for whatever you like.
1. Duplex apartment in the very heart of Berlin
This unique designer duplex apartment is located in the back building of a re-furnished house on the Weinbergsweg. This can be your peaceful and calm oasis in the very heart of Berlin. The apartment is spread over two floors and offers two large bedrooms for 4 people. On the top floor, you can enjoy cooking in the open concept kitchen or enjoy the view from the terrace which is connected to a living room. Just a short walk from Rosenthalerplatz, this apartment offers you access to all that Berlin has to offer.
2. Hotel Pension Columbus in Kurfürstendamm
This is not a hotel, but an informal guest house. It is located in the center of Berlin and offers an ideal place to stay for both tourists and business travelers. The rooms are functional and comfortable. The Kurfürstendamm shopping street, the famous Emperor Wilhelm Memorial Church, and the famous department stores are within easy walking distance. In the surroundings, you can find various theaters and cabaret, as well as a selection of affordable and fine restaurants. Excellent transport links provide you to easily get to all the major destinations in the city.
3. Amano home apartments
This apartment complex is located right next to Metro Station in Berlin's Mitte district, just a 2-minute drive from Berlin's famous Alexanderplatz. You will have all the benefits like you are at home with the apartment that has a bathtub, living room, separate bedrooms, etc. If you wish, the offer includes laundry and shopping services at an additional cost. Some apartments have a balcony with city views – while some offer a peaceful atmosphere overlooking the backyard.
4. Görlitzer Park apartment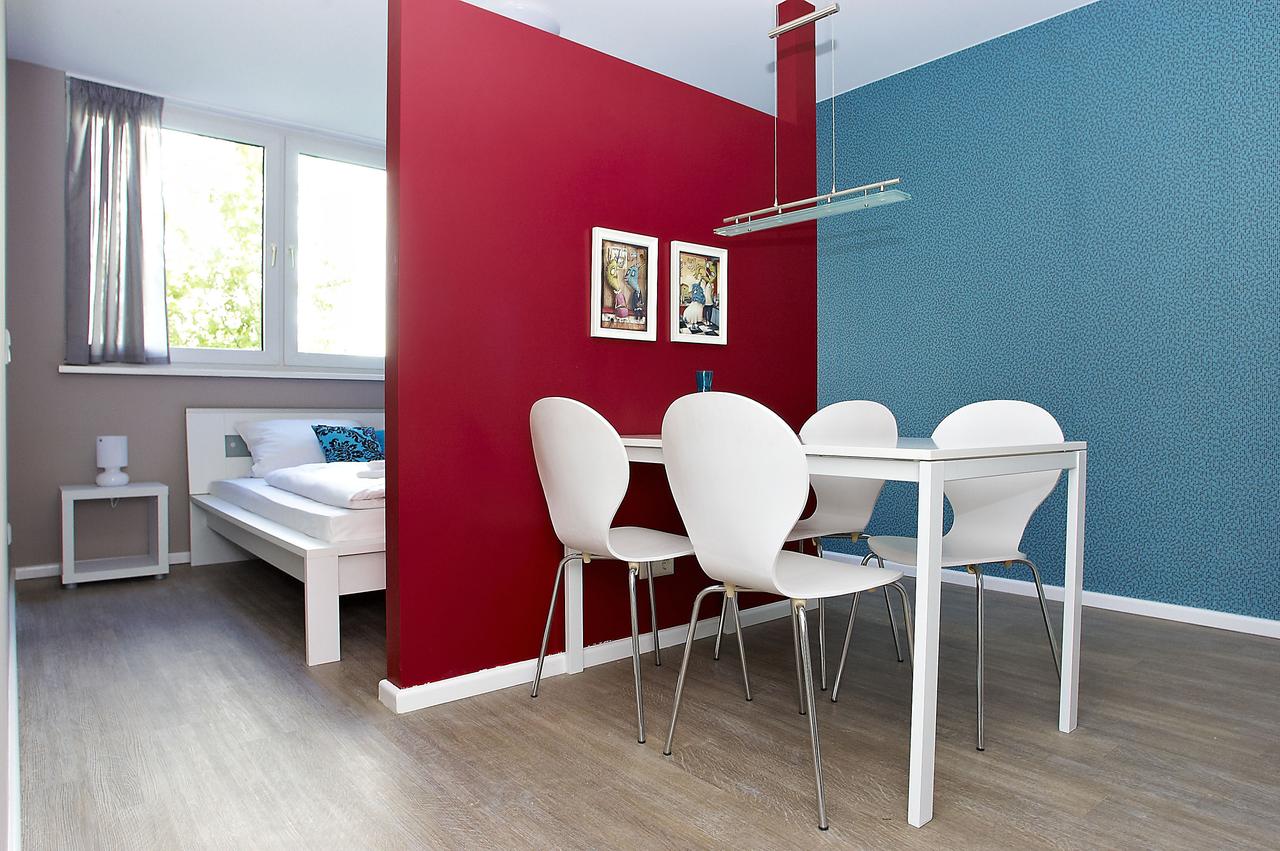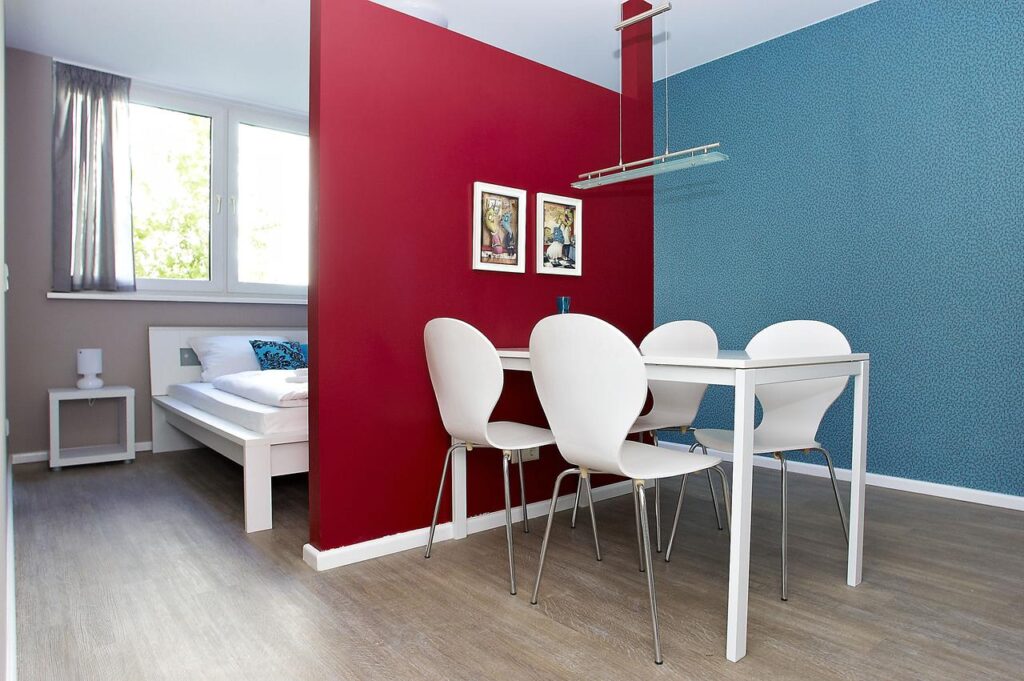 This modern accommodation is located in the Kreuzberg area and this apartment provides you with a wonderful view of Görlitzer Park. This apartment also has free Wi-Fi and a terrace, and you can also use a bicycle rental service. The Görlitzer Bahnhof Underground Station is just 800 meters away. You can cook and prepare your meals in the fully furnished kitchen, or go to some of the many restaurants, bakeries, and great breakfast areas within 500 meters.
5. Schöneberg, Three-bedroom comfortable apartment
This 3-room apartment is furnished with a special style and taste. This comfortable apartment offers enough space to relax and feel comfortable. It has a large living room but also an extremely beautiful winter garden where you will definitely relax and enjoy it. The apartment has two bedrooms, a fully equipped kitchen, and a modern bathroom.
6. 1-Bedroom apartment, Tiergarten, Stephanstraße
If you are a fan of modern, designer furniture – then this is the apartment for you. This beautiful, fully furnished apartment is located in a very quiet location that will be pleasant for you to live. The apartment has a living room and bedroom – as well as a brand new and fully equipped separate kitchen. The style of the boat planks gives this apartment a special look and warmth and makes you feel comfortable in this place.
7. Central design studio, Schöneberg
This type of housing is most loved by members of the younger population. Although it has only 35m2, this studio is very functional. It is located in a good location, so it is attractive to young people, especially those who work or are in Berlin to study. The apartment has 1 bedroom, a modern kitchen, and a bathroom with a shower. The modern interior will attract everyone for whom functionality comes first.
8. Modernly furnished apartment in Friedrichshain
This is a very comfortable and modernly equipped apartment in the Friedrichshain district. The apartment is located in a great location suitable for discovering the various facilities that this city offers. The traffic connection with other parts and points of interest in the city is extremely good. The apartment itself is modernly equipped with precisely controlled ventilation. It has a living room and bedroom as well as a modern kitchen with complete appliances such as a dishwasher, coffee maker, electric kettle, etc.
9. SMARTments studios XL
These apartments are quite sufficient areas, on average about 37 square meters. Great for the younger population, very functional and modernly equipped. Rooms have a flat-screen TV and a studio with a kitchenette. The studio is modernly technically equipped, so you have a dishwasher, as well as a microwave and small kitchen appliances such as toasters, coffee makers, and the like.
10. Modern apartment near Potsdamer Platz
This apartment is decorated with a special style and you will enjoy it – especially if you are an artistic soul. Interesting lighting and paintings make this apartment very impressive. The apartment has a comfortable bedroom, a modern kitchen with interesting lighting – and has a combination of well-matched stylish and modernist elements. Quite a pleasant ambiance for good relaxation – and inspiration for every artistic soul.