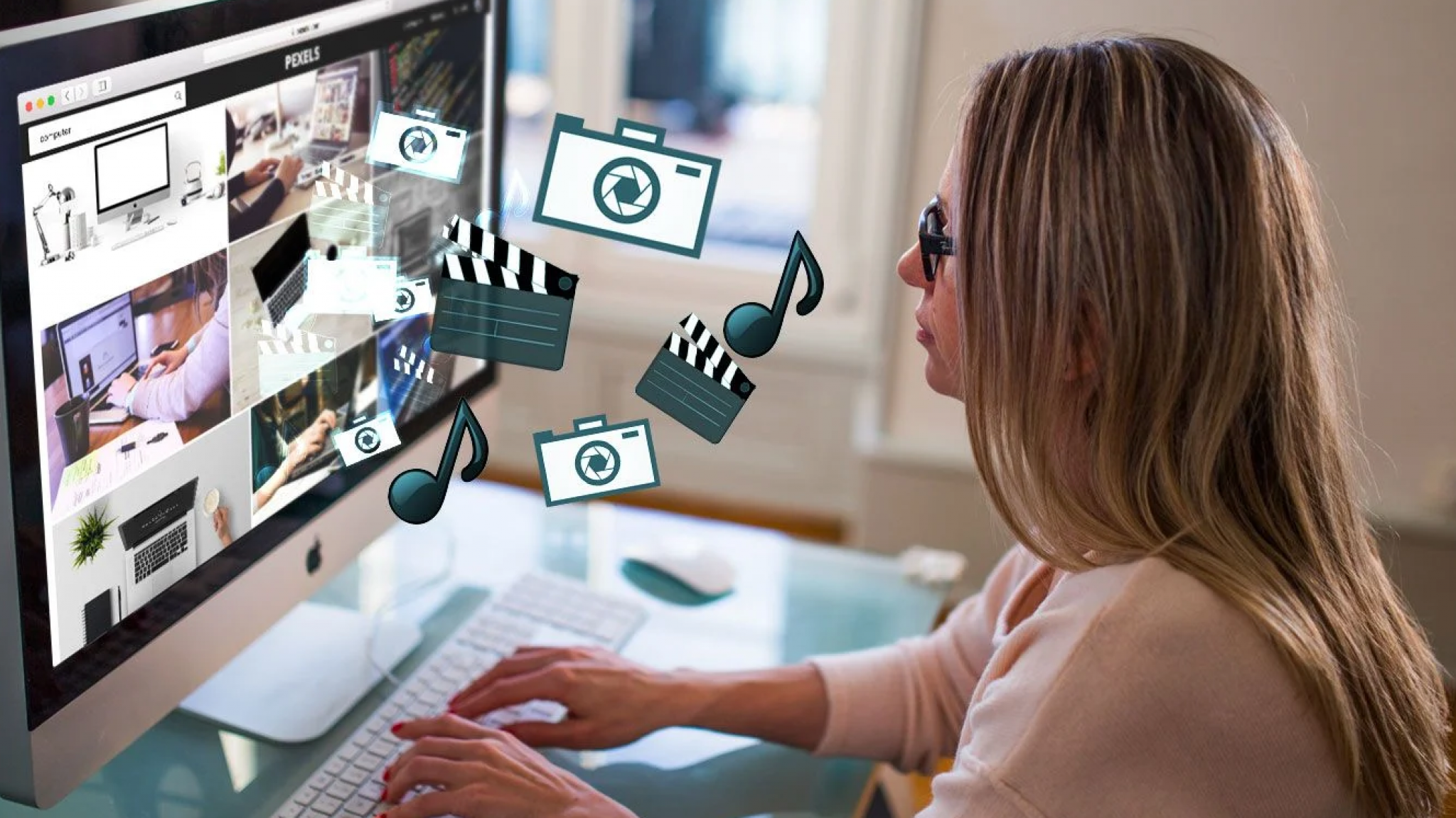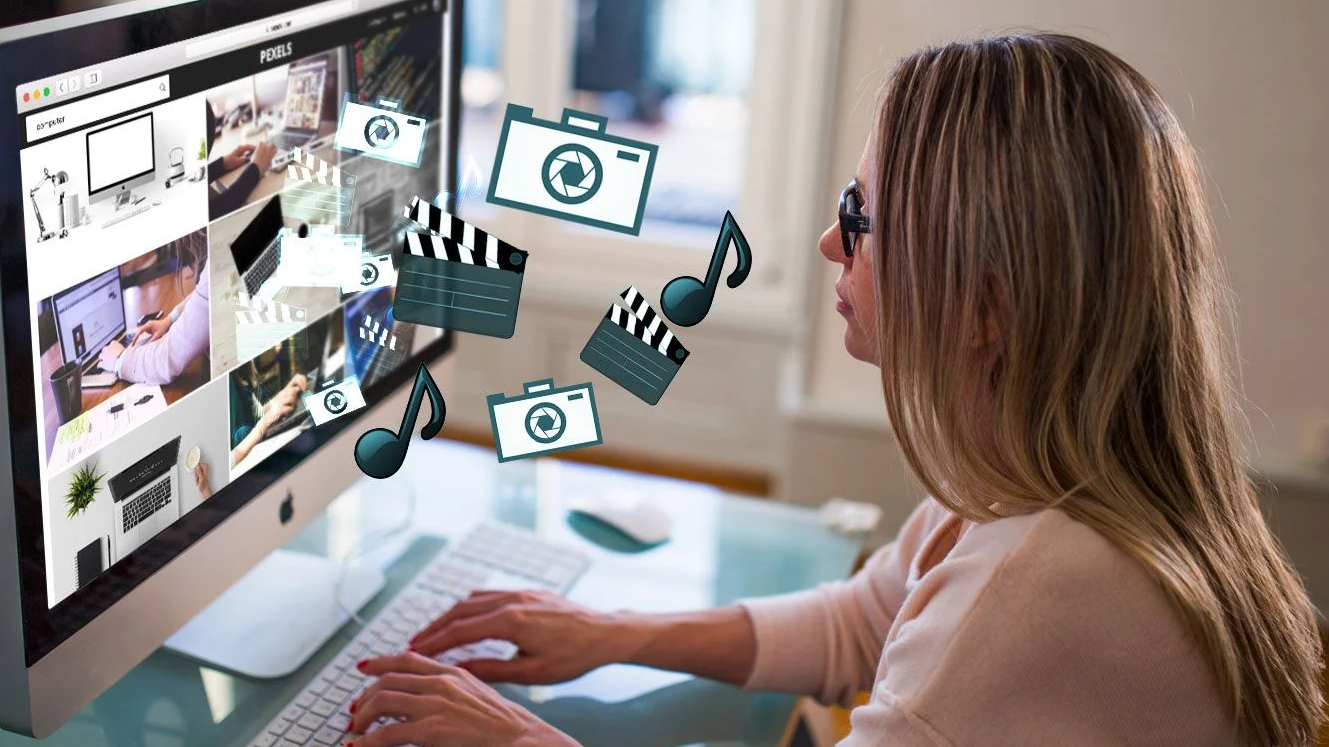 What is the first thing we do, when in need of a photo for our desktop background, illustration for a Facebook post, or some cool, fresh written text on the blog? We turn to google search. Completely unaware of the consequences of our actions. The majority of people do not know that photos google finds and displays as a search result, are actually not free for usage. Just because they are available for download with a couple of clicks, doesn't mean that using them publicly is ok and that you won't get sued for copyrights.
Using them you are most likely to end up violating the copyrights of the photographer who took them, or a designer, therefore causing financial damage. Professionals don't take photos or make stock media and place them on the internet for the whole population to use it. To create a stock media, skills and knowledge are necessary, therefore the author protects it with copyrights.
Then we stop and think about how to find a good quality, and at the same time a legal way to use the stock media available on the internet, to use for business purposes? It's easier than you would think. Here are some ideas.
Carefully choose keywords for search engines
What we wrote above does not mean that you can't use google legally, for stock media, at all. You can turn to google, however, you need to be careful about what you're writing. Instead of entering "a couple in love" in the search box and downloading the first photo you find, type in "free photos". If you try it out now, you'll notice half a million results appearing in the search results.
What can also be found on the internet are the services or platforms which offer different quality media, under different conditions. From entirely free, to those available if you perform a simple registration or those developed by professional photographers and designers that will charge you some serious money for using them. So, you need to calculate is it really worth it, to use the media for business purposes and later suffer the consequences of being sued for theft. No need to point out how bad it would be for the reputation of your business. Therefore, among all those stock media platforms we recommend you use the ones with the best resources you can use (Storyblocks is the best overall). IMHO Reviews about how to use it, or watch a video directly on https://www.youtube.com/watch?v=YQniVGFuhg8.
Choose a license to access stock media legally
Before entering a risky adventure of choosing and using media that is not free, get familiar with different types of licenses you can obtain, their benefits, and limitations, all in order to skip being sued for not reading those tiny letters below the media.
When it comes to free photos, the most common license they're under is called creative commons. It comes with a couple of options that enable the author to apply a different license for each photo. Each version states what is allowed or what is forbidden, and what are the conditions of use. Some types only require a link to the author and license, while others prohibit commercial use or alteration of the source material. It's considered the best option for the legal and secure use of the content on the web, as there is a large amount of quality work distributed under this license.
Then, there are:
1. Royalty-free – This is a one-time payment for unlimited use of a medium (photos, videos, designs, etc.). The price depends on the resolution and quality of the media used.
2. Rights-managed – User rights must be re-purchased for each use. Each purchase is allowed to be used only for a certain media format (web, print, etc.), and the rights are limited in time. The price depends on the purpose of use.
Photos marked as 'public domain' can be used without any problems. It is advisable to cite the source of the photograph and the photographer, if known, in order to acknowledge the photographer for his or her work. Otherwise, when using free media, it is usually necessary to state the source.
Use free media stock sources
As we have already pointed out, Google is not a source of free photos, but it can help you find them. However, free photos can be found at specialized photo publishing services as well. Here's a couple of them:
Flickr. When searching for it, special attention should be paid to the conditions under which it is possible to take a photo so that you do not happen to have taken someone's private photo.
Copyright Free images offer you, without the need to register thousands of different photos that you can easily use. According to the latest data, they offer about 10 thousand photos on various topics – from animals and people to occasional photos for holidays and celebrations.
Public Domain Photos has more than 20,000 different photos, some of which were taken with mobile phones and others with professional cameras. They offer some photos you probably won't be able to find anywhere else, like a cat eating a mouse or parts of a bicycle. Definitely worth a look.
OpenPhoto also offers a bunch of interesting and useful photos from around the world. If you particularly like some photos, you can also find out who the photographer who took them is.
Create your own
If you do not find a media that suits you out of all these services, you always have the opportunity to take the camera in your hands and take the photo you want. Or, hire someone with graphic design skills to do it for the purpose of the business. This kind of investment never fails, since you'll have a creative team to deal with everything related to content marketing, plus it is 100% legal.