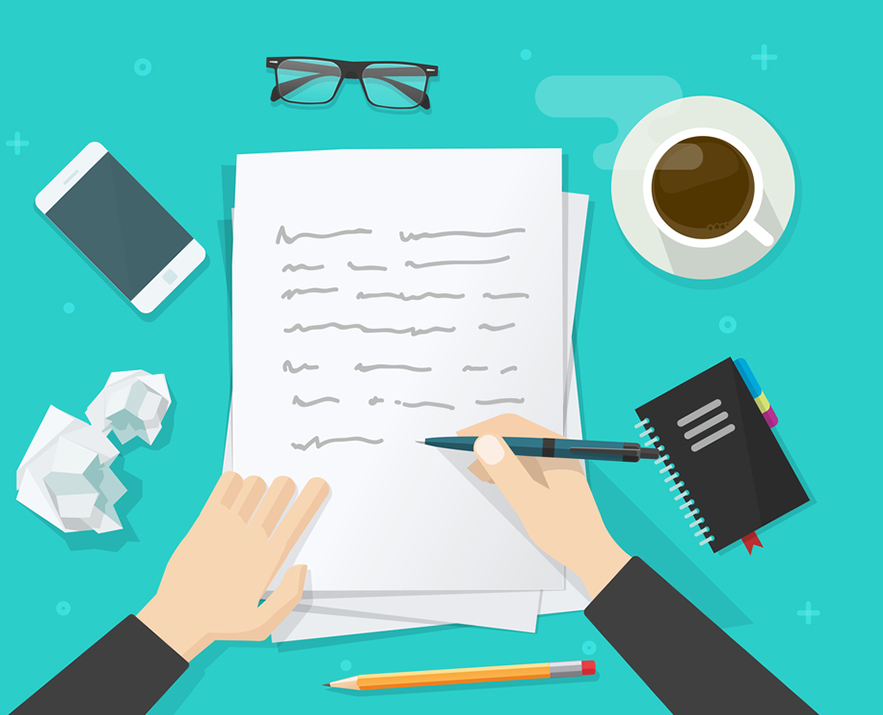 Supervisors and departments heavily scrutinize academic writing such that any slight mistake will result in punitive penalties. Every student is, therefore, required to reduce errors on academic work to the bare minimum. According to WriteMyEssayZ, this improvement is a constant process. There is always something to learn from the previous paper.
Today, a lot of free tools are available to assist students and academic writers to deliver better quality work. The tools are available on ordinary gadgets like tablets, laptops, and personal computers. They can even be used on mobile phones, helping you to research and improve your work on the go.
Here are five tools to use while working on your paper to help you produce a compelling paper that captures the imagination of the vetting panel.
1. Grammarly
The name suggests that it will be checking your grammar, and that is true. The app is designed for installation on your word processor as an plug-in. While most common word processors come with editing capability, they do not perform a thorough job. As a result, you end up with errors that derail your argument or mislead the reader.
Grammarly can also be used on the web or as an app. It allows you to paste your content on the web, check and make changes, then copy and paste it back into your word processor. It will ensure that your work is free of errors, legible, and comprehensible.
Grammarly is unique because it offers advanced capability. Beyond spelling, it will indicate whether a sentence is grammatically correct or contains construction errors. The app allows you to make corrections as you write instead of waiting until editing time. This provision is important because you can begin to avoid mistakes early in your writing.
Grammarly is free with basic features. Even without subscribing to the premium version, the free features are sufficient to produce a compelling academic paper. Because it offers options, you are not tied to a particular writing style. Furthermore, any highlighted error is explained, helping you to understand the problematic issues with your writing.
2. Hemmingway App
Academic writing does not entertain tautology. Just like poetry, you are supposed to use the least words possible to pass your desired message. Hemmingway App is designed to simplify the message and ensure that your message is precise.
Hemmingsway App helps you to be immediate and direct in writing. It will offer suggestions on how to simplify sentences and phrases so that they make better sense. It helps you to axe adverbs and avoid passive voice in your writing. With these interventions, you work will be easy to read and understand. It is also captivating to read academic work that appears to flow naturally as you read.
The apps is free to download and install. It also comes with a desktop version that will cost $20 once. It is updated regularly and automatically, meaning that you do not pay for these upgrades. The app pushes tips to help you improve on English language and writing. It also provides a report indicating your common mistakes. From the report, you will know the areas that need attention to improve your writing.
3. The Guide To Grammar And Writing
This is an old website the focuses on sentences and word choices. It will also help you to create paragraphs that capture singular ideas and are easier to understand. Further, the website provides tips on how to look at your paper from a bird's eye and create a petite piece of writing.
Once grammar tools have highlighted errors on your work, the website helps you to go deeper into the grammatical elements of these errors and understand what is required. It provides comprehensive lessons on individual aspects of grammar like sentence construction, word choice, punctuation, and structuring.
The website is also interactive to allow you ask questions to experts who will provide comprehensive answers. In case you have a report that highlights common writing errors, this is the platform to visit for restitution. The tips provided will not only improve your academic writing but will help you improve overall communication skills.
4. YouTube
YouTube has brought together thousands of teachers and institutions to help with academic writing and performance. The tutors create videos that demonstrate how to write different chapters in an academic paper. They also explain such aspects as formatting, citation, data analysis, and presentation, among other elements.
The videos are produced by experienced professional teachers. It is a guarantee that they meet the required academic standards and will guide you appropriately during writing. You may also opt for videos or channels run by academic departments and institutions. You can watch the videos at any time and apply the tricks when it is time to write your paper.
5. Google
Do you have an academic writing issue troubling your? Search for answers on Google. The platform connects you to tutors, websites, and articles on all aspects of writing. You will also find apps that you can use to improve your writing skills and produce better quality academic work. Google provides options, meaning that you are not tied to a singular source. You can use the platform anytime and from anywhere, allowing you to work on assignments without a hitch.
While the internet has numerous tools that can assist students in writing, the biggest worry is their credibility. Always check the qualification of the person or entity behind a tool to help you ascertain its quality. Compare results from different tools to help you pick the most advanced on that will eliminate errors in your writing.