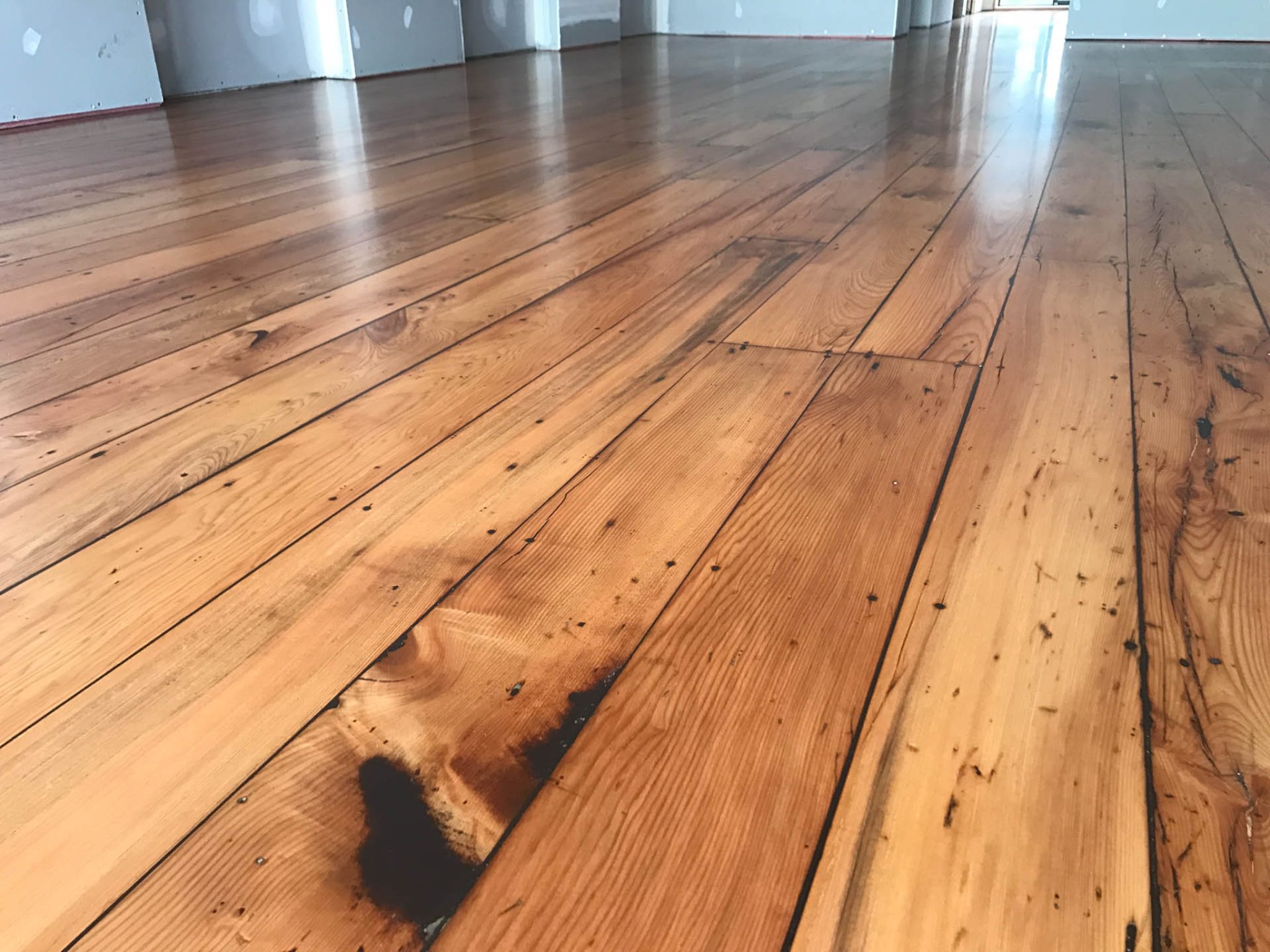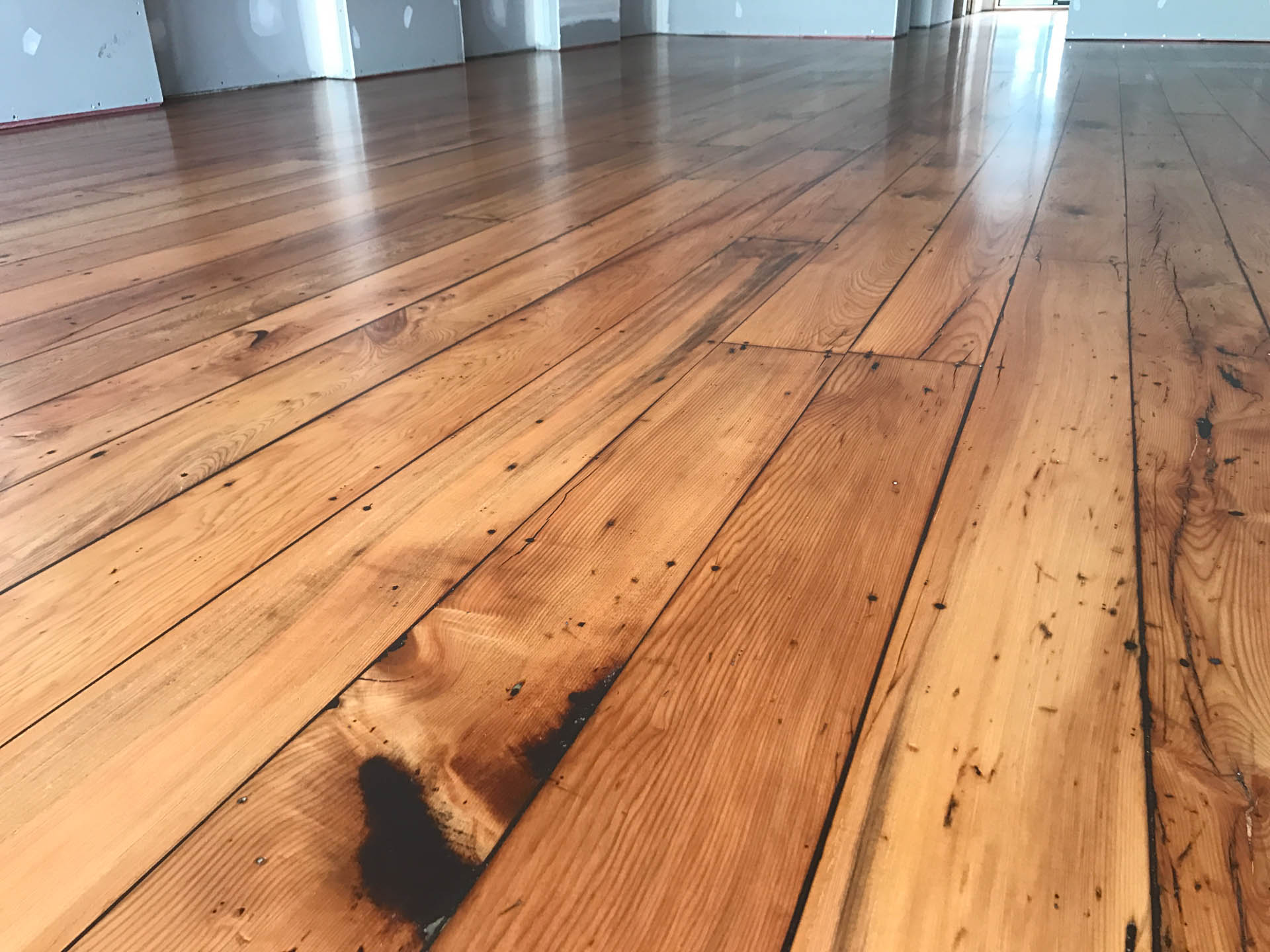 Home renovation projects are among the hardest but most rewarding things you get to do every couple of years. This includes flooring restorations as one of the major factors that contribute to the aesthetics of your home, as well as insulation and warmth.
The flooring restoration begins with sanding, which helps in removing larger dents and scratches, and ends with refinishing. This brings and accentuates the shine that the floor had when you first installed it making your home look amazing.
In this article, we'll talk about the costs of sanding your floors as well as finishing the application. In addition, you'll learn which factors contribute to the costs and understand where the price comes from. Keep reading and find out more.
The average price of sanding and applying finish
Before we get to say the average price of this process, you have to understand that the floor renovation project is not only consisted of sanding and applying finish. Instead, depending on the current condition of your floors there may be needed projects like filling gaps, applying oil, or doing varnishing.
For example, for a single square meter, you'll need to pay from 10 to 15 dollars for sanding. However, you need to calculate the labor costs which go from 10 to 20 dollars for a square meter. This brings the costs of 20 to 36 dollars per square meter for sanding.
However, sanding is never the only thing done to your floors, unless you plan on doing the finishing by yourself. For that reason, if you plan on applying oil to the floors, the costs will get from 27 to 45 dollars per square meter including labor.
Varnishing, on the other hand, goes from 25 to 40 dollars per square meter with sanding included as well as labor costs. Staining is around 15 to 28 while filling gaps is 15 to 45 for a single square meter. With that, the price is being formed depending on how many things are needed to make your floor look like a new one.
Factors that affect the costs
We covered the basic costs of renovating the floors, and everything included in such a project. However, certain factors are affecting the costs which lead to a more expensive renovation. For that reason, we made a short list of cost-affecting factors that will help in determining your budget.
Type of floor
This is arguably the biggest factor that dictates the cost of the project. Depending on the type of floor you have, the work might need to be more delicate which results in a higher labor cost.
For example, if you have installed parquet flooring and the time for renovation has arrived, you should expect to pay more than usual. This is because there is a strict pattern with the parquet flooring that must be kept to maintain the natural look. However, the sanding machine might be too harsh and can damage the patterns which is a risk for flooring professionals.
On the other hand, some types of floors have to be sanded more often since they are more prone to damage. While there are no obstructions that dictate the price, since you'll be doing more frequent restorations, you'll pay more in the long run.
On average, the floors should be renovated at least once in ten years as Gulvkanonen.dk suggests. However, if you used wood that is more prone to damage, or there is high traffic in certain areas you may need to do this project sooner.
Finish selection
The selection of the finish material is another factor that dictates the price. There are different types of finishes and each has different characteristics and features that differentiate them from the others. The selection should be done by consultation with the professional doing your floors.
Usually, the cost of a finish goes from 30 to 45 dollars for a liter. However, this could dramatically change depending on the product you choose.
You need to understand that you cannot apply finishes or stains before you do the sanding process. The product will not stick properly which results in a job done in vain.
Area size
Normally, the whole project is dependent on the area size that needs to be sanded. This is due to more labor costs since more time is required to finish the job, as well as using more products for finishing purposes.
Necessary preparations
Before the project begins, it is important to call the flooring professional and have them inspect your floors. With that, they will be able to tell you what exactly needs to be done, take measures and give you the exact costs of the project.
Sometimes, the renovation is not only scrubbing the upper portion and applying a finish but there is a need to repair the subfloors, do leveling, and lots of other things. In addition, before the project begins, you'll have to get over the necessary preparations. These preparations include the removal of furniture or anything that you have over the floors to come up with an open plan.
How can you save on this project
While this project seems costly, there are some ways that you can save up. For example, if you are a crafty person and enjoy doing things by yourself, you can overtake a part of the restoration process.
Begin by moving out all of the furniture you have inside and leave the floors open. Next, it is better to have a professional repair the subfloors and do any filling of gaps as well as the sanding process on its own.
Later, if you are capable of doing the finishing process, it is a great way to save yourself extra expenses. You'll be paying for the product only which results in a significant cut in costs. However, if you have no experience in such projects, or you don't want to make mistakes, it is better to leave the professional to do it.
Where to find a flooring professional
Finding a flooring professional has become a hard thing since there are fewer people doing construction in the past years. However, there are still lots of dedicated professionals who do an exceptional job in making your floors amazing.
You can find them by recommendation from friends, or online. Make sure they have good reviews and try to find results of their previous project of theirs. If everything seems well, you have found flooring professionals that will do a great job making your home better than ever.