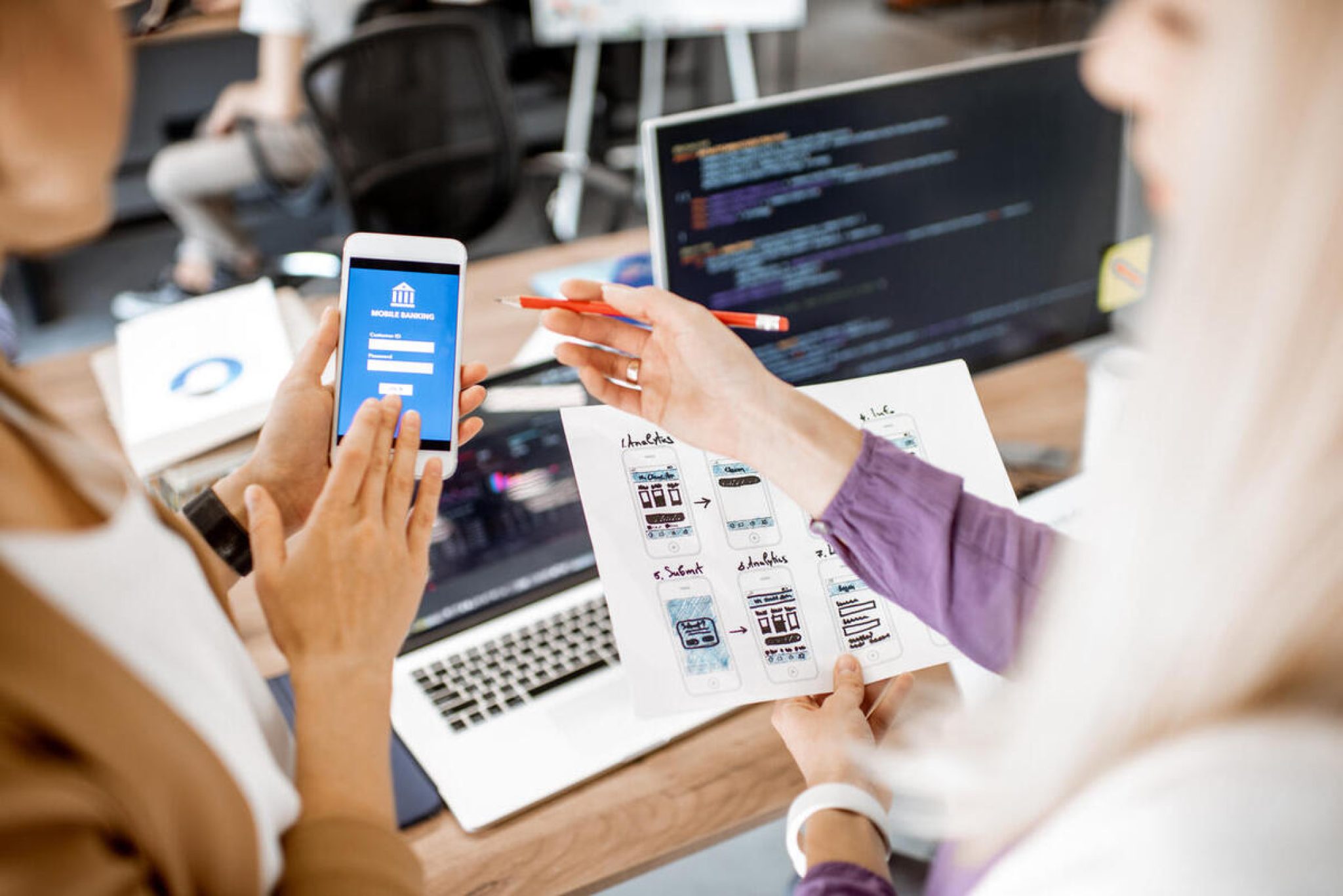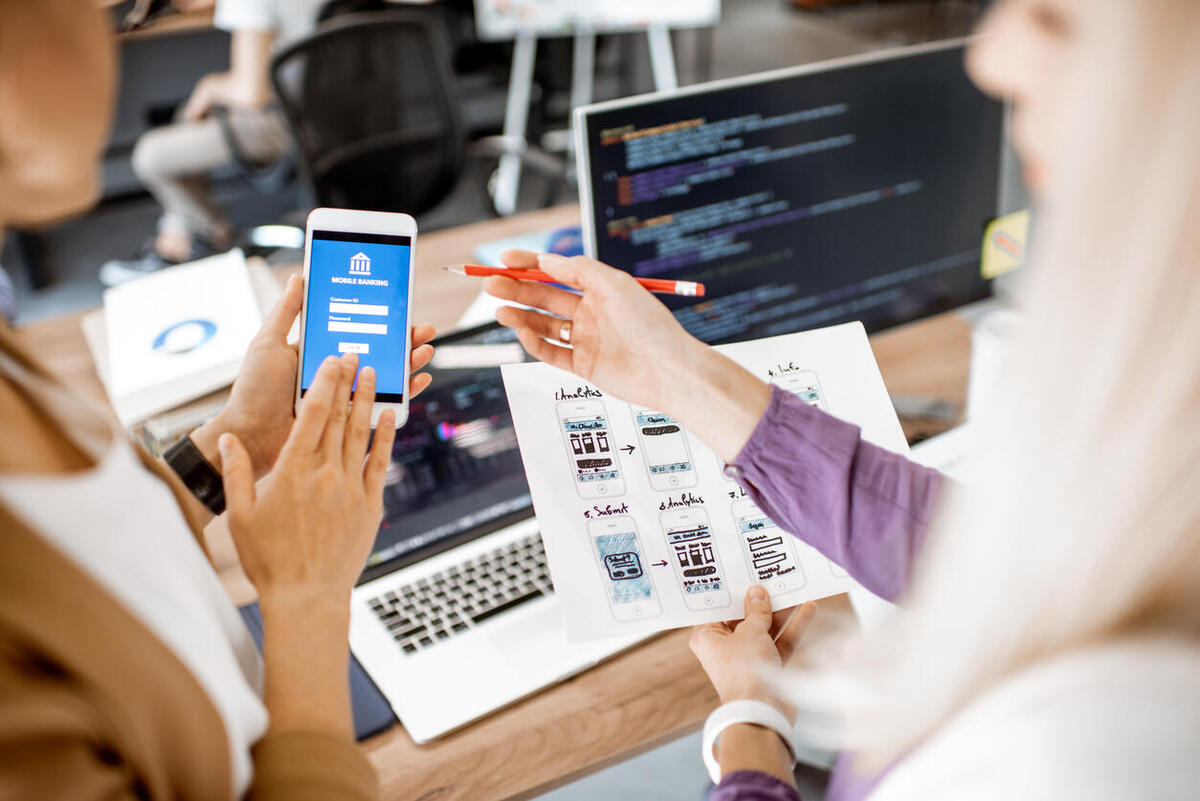 Do you run a development agency? If yes, it is very likely that developing apps for clients is a big part of your business.
The demand for mobile apps has never been higher. In Q2 of 2023, a report showed that global app downloads touched 37.8 billion.
Companies have now begun giving serious thought to launching their own mobile apps. This is especially true for consumer-facing businesses that are seeing the benefits of launching a mobile app.
This naturally translates to development agencies getting more inquiries for mobile apps.
So there's a demand for apps, and if you have an agency that can build apps, the situation is quite clear. There's a market and you have the potential to meet its demands.
Herein lies the catch. While the demand for apps is stable, creating apps is still a long and tedious process. The complex nature of app development can make it difficult for agencies to take on new projects and scale their business. It is not feasible to keep hiring new developers to deal with the burden of a growing client base.
In short, a better solution for developing apps is crucial for scaling your development agency.
What are DIY app builders?
Before we jump to the solution, let's take a look at app builders.
Even while running a development agency, you must have come across app builders at some point.
App builders essentially allow users to create mobile apps without needing to write code. These apps generally come embedded with pre-made templates. Users can then fill up these templates with their own content and proceed to publish these apps on the app stores.
The customizability of these pre-made templates depends on the app builder you're using. Some builders come with a reasonable level of customizability while others are more stringent when it comes to the number of design changes possible.
Some app builders even enable users to import their website data in a native app environment. AppMySite is an example of the same. This makes the task of getting an app ready and live on the app store much faster as users don't need to input new content for the app again.
App builders and development agencies: Is there a clash?
On the face of it, the idea of app-making tools and development agencies seems to clash. Development agencies often see builder platforms as competing forces.
After all, these platforms remove the technical coding component from app development. This means that a lot of people that would otherwise hire agencies to build an app can instead choose to work with a no-code platform.
This line of thinking however is not completely accurate. The same logic should be applied to website development as well. Website builders and CMS platforms didn't exactly make web developers redundant. In fact, platforms like WordPress opened up a whole new segment of WordPress development, plugin authors, and so on.
It would not be wrong to think of app builders in a similar light. App development agencies can be the biggest beneficiaries of the rise of powerful app builder platforms. In the following sections, we discuss the specific advantages of using app builders for development agencies. Check out works of this website development agency to learn more about website development.
#1: Deliver apps at a faster rate
One of the advantages of using app builders is that you can create apps at a much faster rate. This is because there's no need to create mobile apps from scratch. You can use the existing templates offered by the app builder to create a mobile app.
The advantage here is obvious. On average, it takes a development agency at least two months to close a project. Using an app builder essentially allows you to build and push apps to your clients quickly.
Fast turnaround time is an attractive proposition for clients as well. Instead of waiting for months to finally get a ready app, you can offer a fast and efficient solution by using app builders.
#2: Create a leaner and efficient team
In order for a development agency to grow, it needs to grow its output. This means getting big projects and clients. Big projects naturally require agencies to expand their team.
It is thus difficult to envisage business growth in an app development company without growing the technical team. The size of your team is closely related to the value you can deliver to your clients.
This is not an ideal scenario. You ideally want to say exponential growth, and not be tied down by linear growth based on your team size.
How can app builders help? Firstly, you don't need to have a big team with a storied technical background to create apps with a codeless platform. On AppMySite, even someone with a middling background in WordPress can build a fully functioning app.
Not all clients you onboard will have extreme demands. As an example, if a client needs a straightforward ecommerce app, you don't need to build it from scratch. Even developing a simple ecommerce app could take you two months with custom app development.
Using a no-code app builder is a much better option in this case. You can build an app much faster, and free up your technical team to work on more demanding and complex projects.
#3: Onboard clients without worrying about delivery
As you grow your development agency, you always seek new clients. This is an obvious part of growing a development agency. Sooner or later, you will come to the realization that more onboarding too many clients can lead to disaster.
The technical output of your agency is limited by the complex nature of web development. This is why it can become challenging to grow beyond a certain point and bringing on new clients.
In many cases, agencies are too straddled dealing with clients to actually look for new ones. App builders significantly streamline your app delivery workflow and thus enable you to onboard new clients without worrying about timelines and deliverability.
#4: Make competitive client proposals
Since it takes a lot of effort to custom-build an app, agencies naturally charge a fee that matches the same. This prices out many potential clients that are otherwise interested in launching an app, but bogged down by the cost involved.
It is not really feasible to make low-cost proposals for custom app development. Too much work goes into creating an app from scratch.
The solution? Working with a tool that makes app development easy. Doing this will enable you to make proposals that are more inviting for potential clients.
#5: Get managed support for every app you build
When you build an app for a client, it is understood that you need to provide technical support for a certain period of time after the handover. This is an important part of the app development services you provide.
Offering support can take a significant toll on your available resources. It furthermore takes clients at least 4-6 weeks to familiarize themselves with the app. In using an app builder platform, you can get managed support for the apps you create.
In short, you don't need to offer support yourself. If there are issues with the app, you can talk to the support team of the DIY app maker software you choose.
In conclusion
There is a growing preference in the market for mobile apps. Take ecommerce as an example. A report shows that 85% of shoppers prefer mobile apps over mobile websites. This trend is enough to motivate several businesses to consider launching an app.
While the demand for apps is obvious, app development itself can be tedious and complicated. Even for an app development agency, building an app from scratch is a big challenge.
In this article, we discuss how agencies can leverage app builders to scale their businesses and serve more clients. As an agency owner, you can serve significantly more clients by using DIY and codeless solutions to build an app.