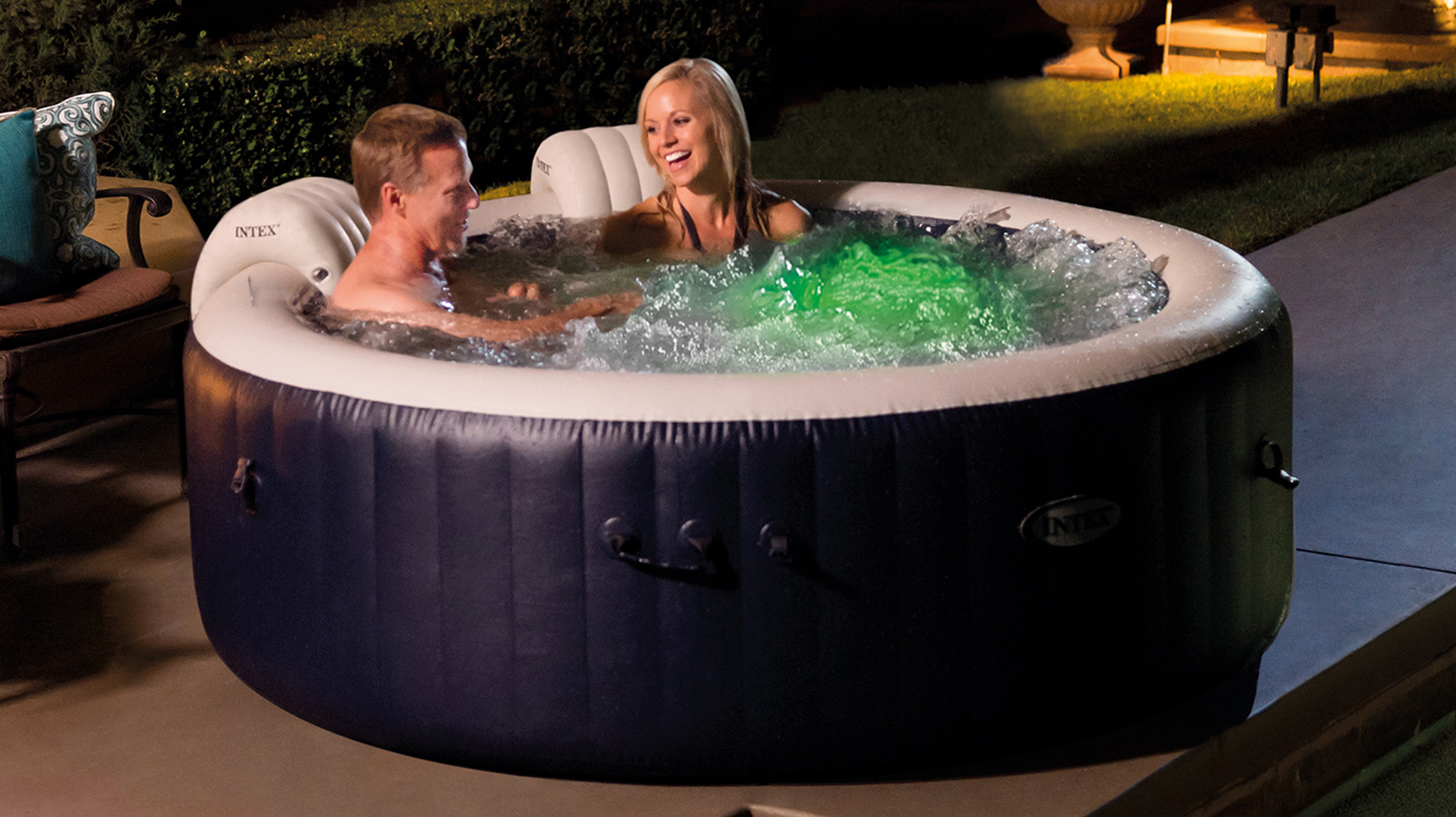 If you are thinking of buying a Hot Tub, then it is very important to decide the purpose you need it for. There are different types of hot tubs that have their pros and cons. In this article, we will talk about Hard Shell Vs. Inflatable Hot Tub and which one is suitable for you to buy. An inflatable hot tub is smaller in size, easily portable, and can be inflated once brought to the desired location.
In contrast, a Hard Shell hot tub is a permanent built-in tub that comes with a hard base plate with more durability and plenty of other advanced features.
People who live in Belgium, The Netherlands, and Luxembourg looking to buy a Hot Tub can visit here, an online website that sells the widest range of swimming pools, spas, accessories, spare parts, air mattresses, and other inflatable fun. They provide 24/7 customer care service and expert advice on their products. Get an ultimate spa experience with new-generation hot tubs anytime you want. Get optimal durability hot tubs with the revolutionary Heated Bubble Jet Technology.
Hard Shell Vs. Inflatable Hot Tub – Basis of Comparison
Hard Shell or Inflatable, both hot tubs serve the same purpose. Which one to buy depends upon its features. The comparison between the two different types of hot tubs is explained elaborately below:
1. Seating
Most Inflatable hot tubs have a soft cushioned floor, and there are no seats provided in them. Inflatable hot tubs are designed without seats so that people can sit comfortably the way they want to. Some people need more space to sit while some can fit in a small place and having seats will be a wastage of space. Hence some people like inflatable hot tubs without seats so they can position themselves comfortably the way they want to.
However, in Hard Shell hot tubs, there are molded seats for 4-5 people depending upon the size of the hot tub, which means everyone is limited to their seats if there are more people, and sitting posture is also defined. But each seat comes with advanced features like a massage system. The seats are equipped with
Pumps, plumbing, and jets give you a comfortable and relaxing hot tub massage.
The seats are designed in a manner that gives you an option to have a long relaxing on weekends or a quick hot tub bath after work.
2. Insulation and heating
The material used to make Inflatable hot tub have less heat retention and less insulation in them. It depends on the purpose of the hot tub whether you should buy an inflatable hot tub or not. Most of the new Inflatable hot tub model comes with a thermal cover that can help with the insulation and can prevent heat loss.
The water can cool off. During the winter season, it is difficult to stay outside with an inflatable hot tub. But if you are using it during summer for a relaxing warm afternoon, then you can go with Inflatable hot tubs.
The Hard Shell Hot tub is made up of better heat retention material and has insulation layers inside the tub which keeps the water warm for a longer time. Hard Shell hot tubs have in-built heaters inside, which can heat water efficiently in cold weather. There are even plug-and-play models of Hard Shell hot tubs which can heat while running the jets.
You can continue to enjoy the pleasure of a hot water bath even it is snowing outside. You can have a relaxing evening for as long as you want.
3. Portability and durability
The Inflatable hot tubs are your first choice when it comes to portability. Inflatable hot tubs are easy to move from one place to another. Simply deflate the tub before moving it. While moving from one place to another, there are chances that your inflatable hot tub might get punctured, and if they are made with feeble material, no one will like to buy them again and again.
Hence, durability in Inflatable hot tubs has improved a lot. The material used in making Inflatable tubs is quite durable, and if you take good care of your hot tub while carrying it from one location to another, it can even last for a longer period.
The portability of a Hard Shell hot tub can be a little difficult as it is made up of heavy material and hard shell tubes, which also makes it more durable than an Inflatable hot tub. Hard Shell hot tubs are big in size, which makes it difficult to fit between doors and move them in and out of the house.
A Hard Shell hot tub is perfect for families with small kids or pets as the shell is durable and can be sanded down if any major scratches occur. Also, you don't have to worry about punctures.
4. Features
When it comes to having features, the maximum features you can get in Inflatable hot tubs are lights, air blowers, and sometimes jets, and more features mean higher cost. But still, Inflatable tubs are cheaper than Hard Shell hot tubs. So if you are looking for cheaper hot tubs, then better get an inflatable hot tub with features that best suits your needs.
The Hard Shell hot tub comes with several features. The standard features which are common in all hot tubs include multiple setups of lights that you can control with your smartphones, at least 20 massage jets and an air blower system, better filtration and heating systems, music, speakers, Bluetooth, Wi-Fi, and what not and again the more features you get, the costlier it gets. So if you want a luxurious Hot Tub Spa with a variety of features, then go for Hard Shell tubs.
Conclusion
Here were the major differences between Hard Shell hot tubs and Inflatable hot tubs. Mainly people buy Inflatable hot tub if they want easy portability, and they tend to be quite cheaper with minimal features. On the other hand, if you want a luxurious Hot Tub with plenty of advanced features, you can buy a Hard Shell Hot Tub, which can be expensive.