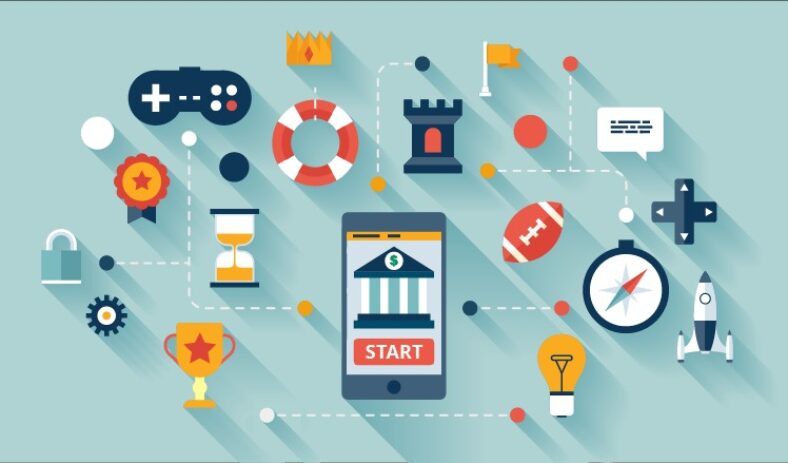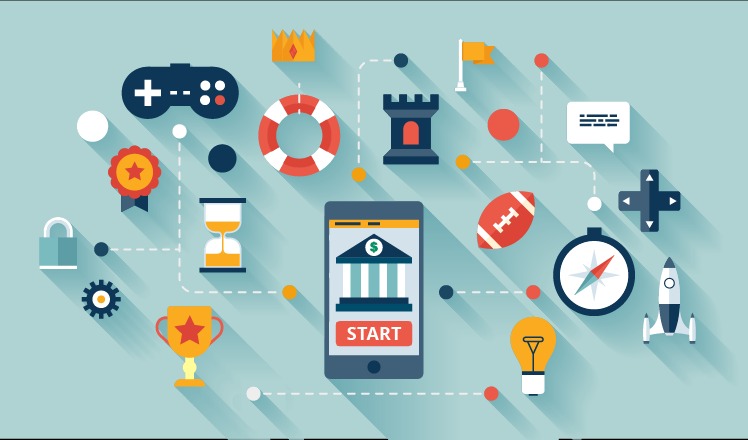 The gaming industry grew from the sole purpose of entertainment to becoming an essential part of many industries and aspects. Now, many businesses understand the importance of gaming and embed it in their offerings to attract as many customers as possible.
The rise of the metaverse and Web 3 games contributed to the popularity of gaming in our daily lives, and in other words, gamification became more popular.
Companies use gamification to appeal to their target market and improve their products and services. Let's take a closer look at this concept, and you can apply it to grow your business.
Gamification of Financial Services
Gamification entails the building and creating non-gaming aspects using gaming design and theory. In other words, making financial, marketing, banking and other services more interesting by adding a gaming touch to them.
Games are known for triggering the curiosity of people. Therefore, companies use them for their purpose and to promote products and services like saving, investing or using a certain feature.
Gamification can be used in conjunction with content creation, which is known today as play-to-earn fundamentals, where users can earn more the more they play video games.
Advantages of Gamified Services
If you own a business, gamifying can be an excellent way to reach your customers and improve your offerings by utilising these advantages.
Adding games to your products and services can boost customer engagement and usage of your products and services.
Gamifying banking and financial services makes them more appealing to users, as they find these terms familiar and can potentially become your customers.
Gamification motivates customers to use certain services when prizes are associated or given at the end.
Customers are more likely to reuse your products/services and remain loyal when your offerings make more sense to them and are more likeable by them when you implement game-like elements.
You can gather feedback and customer opinion on your products and continuously improve to meet customer expectations.
Important Factors for Gamification
Several considerations affect the success of gamifying your product and services. Although the fundamental of gamification is offering value through game-like designs and strategies that are interesting for your existing and potential customers, several factors affect your success.
Rewarding
Existing customers are more likely to interact with you, and potential customers are more likely to explore and try your products or services if there is a prize on the line. Therefore, it is important to create a rewarding system that keeps the audience engaged and enticed.
Rewards incentivise users according to the services you are offering, such as saving accounts, investing opportunities or using a special feature to earn special rewards.
Social Media Platforms
Utilising social media platforms is very common these days, and companies know the importance of online networks to spread brand awareness, improve reputation and educate the public about specific terms.
Social media is crucial to allow users to voice their ideas and interact with your business, especially if you launch a gaming campaign to encourage your audience.
Easily Applicable Rules
Gamifying shall not involve impossible challenges or very easy ones because the client will eventually lose their interest in your company. Therefore, making the game rules reasonable will help your customers complete and have a sense of accomplishment around your business.
Visual Representation
Games are all about design, and when you are gamifying your offerings, it is crucial to determine the type of illustrations you offer on your website and app. People are more likely to use your services if visuals are exciting for them, like progress bars or interactive illustrations that keep them interested in your offerings.
Interacting With The Audience
Many companies utilise online communities on Discord and Reddit, for example, to interact with their clients and keep them engaged. Multiple raffles, competitions, trivia and puzzles can entice community members and keep them engaged.
Moreover, communities allow users to interact with each other and discuss your services, which helps you understand your client's needs.
Final Takeaways
Gamification is becoming increasingly popular and rather crucial to the growth of business. People are more likely to use products and services that resonate with them and amuse them. Therefore, many companies are planning their offerings in a game-like design.
Gamifying your offerings makes customers feel involved in your business, boosting their engagement and interest in using your products and giving your valued feedback to improve and grow your business.