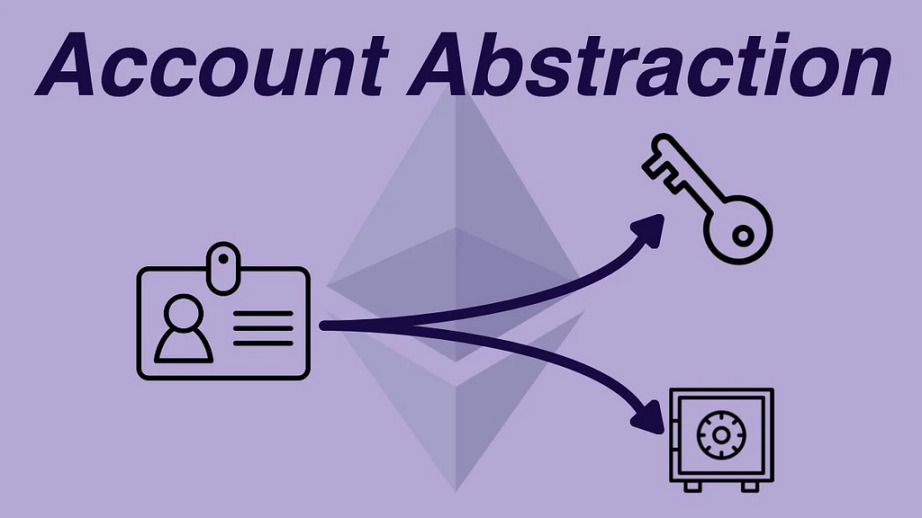 Ethereum has cemented second place in the worldwide crypto market, behind the flagship Bitcoin cryptocurrency. However, in terms of technological innovation, Ethereum's ecosystem is second to none. Recently, the creators behind ETH have introduced new upgrades to the underlying protocol to make the network more accessible, swift and efficient. The highlight of this update is the account abstraction methodology introduced in March 2023.
Exploring Account Abstraction Principle
Generally, the traditional way to send and receive cryptos is via the various crypto wallets. Users have to enter the wallet address of a recipient, select the desired amount and, finally, execute the transaction. While this process seems intuitive and smooth at first glance, it is far from ideal for new crypto users. There are numerous technical complexities that users have to overcome between these steps. Thus, a more straightforward system would dramatically increase user adoption. That is why Ethereum came up with the Account Abstraction System.
Crypto Without Account Abstraction
Before this innovative concept, crypto operations must be conducted with externally owned accounts (EOA). The EOAs allowed users to execute operations by utilising their private keys and accessing various crypto accounts. Wallets Like MetaMask and Coinbase are the most popular on the market, and they require private and public keys to execute transactions and verify anonymity. Once the order is sent, the public keys do the heavy lifting by encrypting the transaction data before it reaches the recipient.
What Does Account Abstraction Change?
Account abstraction is a modern method of transacting on the Ethereum blockchain that uses the blockchain programming language and code functions rather than requiring users to do the transactions manually. It is also referred to as the ERC-4337 protocol or pseudo-transaction. The blockchain and its many components, like nodes, nonce structures, and smart contracts, handle many more operations than the user. The blockchain architecture manages transactions and methodically bundles them, eliminating the requirement for private and public keys in cryptography.
Advantages of Account Abstraction
Account Abstraction methodology aims to streamline the entire crypto transaction cycle. The most complicated feature of blockchain is manually conducting the gas fee payments. This process severely weighs down the entire transaction operation, as users are frequently confused about the amount they need to pay and how they should pay it. With the abstraction concept, users will no longer have to go through this complex process. Instead, they can purchase the gas fee amounts from providers who will automatically cover these costs on behalf of their clients. The entire process will function similarly to buying the internet or mobile minutes from cellular providers. The process becomes much cleaner, and users will experience a seamless transaction cycle.
How Smart Contracts Simplify Crypto Transactions
Another significant advantage of account abstraction is utilising smart contracts to avoid transaction signatures on every order. Current crypto wallets require users to verify the transactions with their signature at least once. In most cases, signatures are needed in several instances, drastically increasing order execution steps. However, with smart contracts, users can delegate their signature process to automated protocols, which will sign and verify transactions on behalf of the respective users. Naturally, this upgrade further simplifies the entire transaction processing.
Account abstraction is a massive improvement compared to externally-owned accounts due to its increased automation. After all, more manual steps in the transaction process mean more room for human error or cyber threats. With abstraction, almost half of all necessary transaction steps will become automated, severely decreasing the chances of mistakes or cyber breaches.
Account abstraction practice raises security levels and decreases the barriers to entering the crypto industry in general. While experienced crypto users have no problem interacting with digital wallets, the general public is still confused about the technology. Simplification will go a long way toward raising user adoption worldwide.
Final Remarks
To summarise, account abstraction is an exciting methodology that could completely reshape the crypto landscape. This concept aims to decrease human intervention and maximise security and user adoption. However, implementing account abstraction will undeniably strain the blockchain ecosystems, which might be a problem.