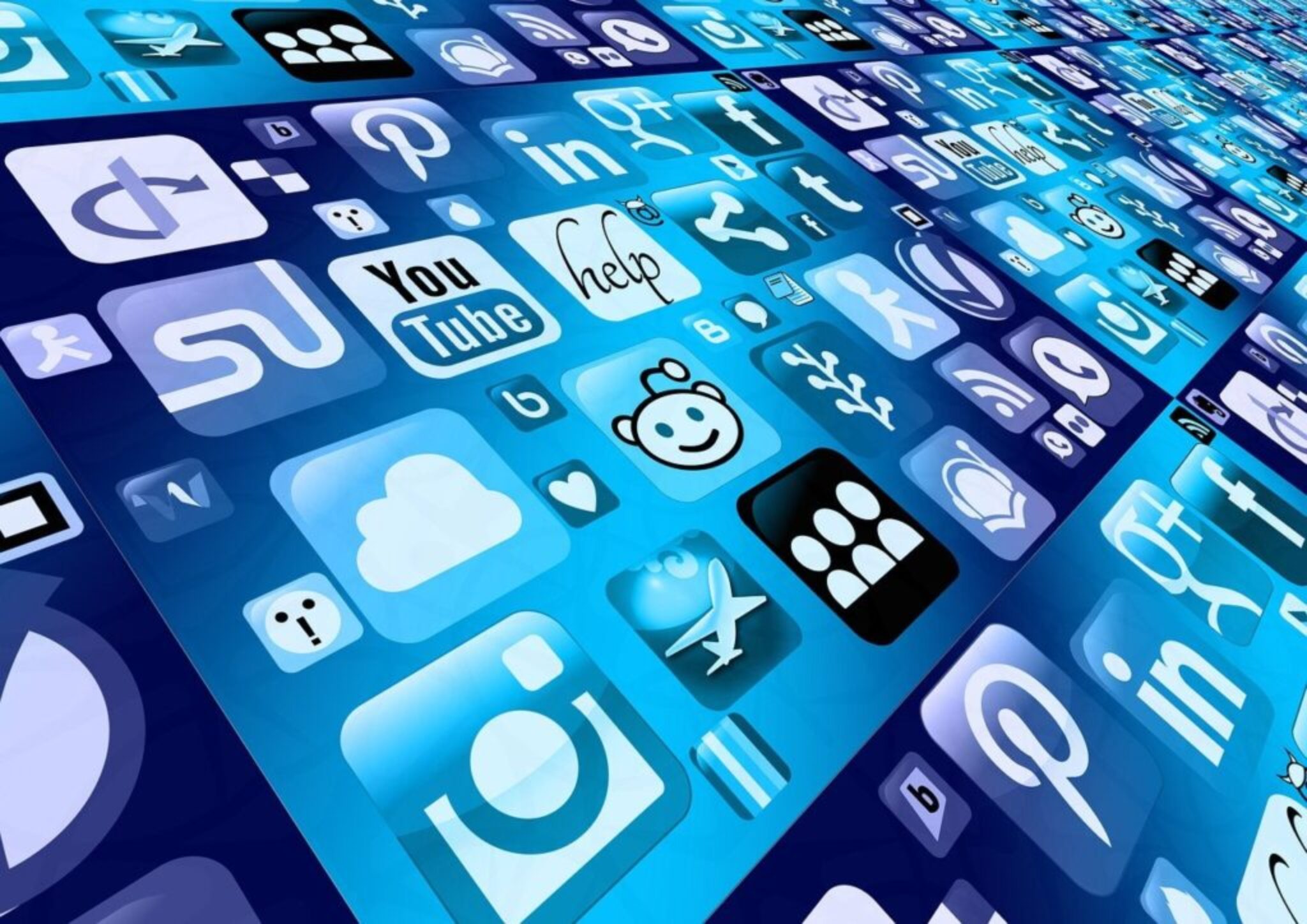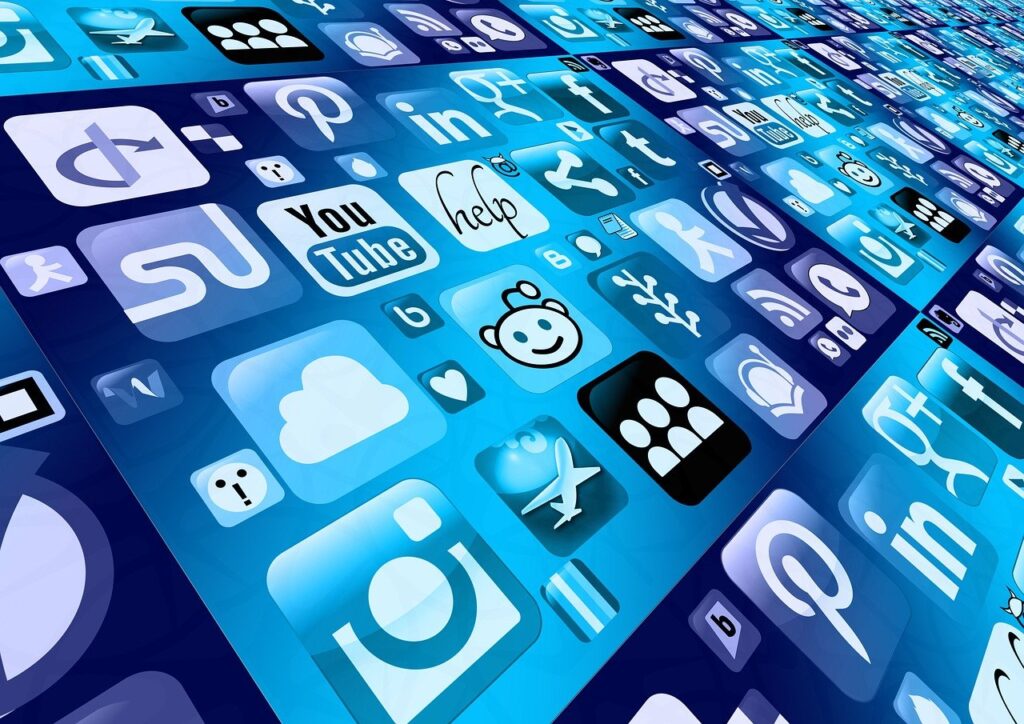 What's your tool belt doing for you? To win on social media, you can't just post and call it a day. You need to do it all to have it all, doing everything from trend research and analytics to graphic design and influencer marketing. Luckily, there are great social media marketing tools to help you get it done.
How do you choose what to use? We're here to help. Social media tools are indispensable; having the right ones in your tool kit can make or break your strategy and execution. To harness the power of platforms like Facebook, Instagram, TikTok, and more, you'll need a few Swiss Army knives to do everything from helping you schedule posts to engaging with your audience. Here are 8 of the hottest tools to change your social media game for the better.
1. Synup Social:
Synup Social is a data-driven marketer's best friend. With enhanced collaboration, streamlined workflows, and engagement scores to keep you on track, Synup Social is the perfect solution for brands looking to grow. Empower your team to create your best posts ever, then put them on repeat!
Here's why it belongs in your tech stack:
The platform's seamless, multi-platform post scheduling lets you execute your strategy flawlessly
Post-by-post analytics show you what's working on a micro level, so you can plan content with your best posts in mind
Its AI-powered post generator adapts to your brand's unique voice, helping you create engagement-driving posts in a fraction of the time
Say goodbye to spreadsheets! Synup Social promotes seamless collaboration with clients and teammates alike
With multi-brand and multi-location support, it's the perfect platform for agencies and enterprises alike.
Customers say:
"We've been using Synup Social since its launch in early 2023. The team constantly improves and builds upon the core product, providing customers like us with everything we need and more."
A first-of-its-kind, best-in-class, AI-powered tool, Synup instantly wins users over. From its user-friendly interface to its time-saving workflows, it's like having a personal assistant for your social media team!
2. Hootsuite:
Another popular one-stop-shop for social media management, Hootsuite empowers you to schedule, monitor, and analyze your posts and performance across platforms – all from one dashboard. It's the ultimate time-saver, streamlining your workflow and ensuring that you never miss a beat!
Here's why you'll love it:
Post scheduling and auto-publishing is a breeze on a unified dashboard
Data nerds: this one is for you! Hit the target every time with advanced analytics and reporting
With built-in collaborative workflows, it's easy to get posts approved and published
Who's talking about your brand? Never miss a mention with powerful social listening tools
Customers say:
"As a social media manager, Hootsuite has revolutionized the way I work. It's like having an extra pair of hands that never sleep, making my job a breeze."
While Hootsuite's pricing can be a bit steep for small businesses and freelancers and its support is hit-or-miss, the tool is popular for a reason. Try it for yourself and see if it's worth the cost!
3. Buffer:
Buffer is the no-frills, user-friendly social media management platform that makes publishing a breeze. From content scheduling to analytics, its straightforward interface makes it a top choice for brands looking to maintain a consistent online presence!
Here's why it's a great addition to your team:
Scheduling is simple! Just write, publish, and post.
Buffer's analytics and reporting dashboard is critical for monitoring your success
Collaboration abilities make it easy to coordinate with your team – no spreadsheets required
With plans starting at $6/month, Buffer is the perfect budget solution for teams without the funds for a more comprehensive tool
"Buffer's analytics are top-tier. It's like having a crystal ball for predicting what will work best with my audience!"
Although Buffer's free plan is pretty limited, it's a great resource for teams without a dollar to spare! Despite its simplistic interface, Buffer is a workhorse when it comes to scheduling.
4. Sprout Social:
Sprout Social is another popular social media management and posting tool. From engaging your audience to analyzing your post performance, the platform does it all! With Sprout, businesses of all sizes can streamline their social media efforts, from content scheduling to audience engagement.
Here's why people love Sprout:
A publishing and scheduling tool, it's easy to post across platforms with the click of a button!
Advanced analytics and reporting empower you to build a data-driven strategy
Monitor your social media accounts with powerful social listening tools
CRM integration makes it easy to manage customer relationships
Collaboration tools make it easy to manage your workflow and manage your team
What customers love:
"Sprout Social has elevated our social media game. The intuitive interface and powerful reporting features make it an essential tool for any social media marketing team."
Although Sprout Social's pricing can be on the higher side for small businesses, it's a powerful tool that's worth the investment. Large teams definitely benefit from the powerful collaboration abilities, making it a no-brainer for many businesses!
5. BuzzSumo:
BuzzSumo is a content discovery and social listening tool. Easily identify trending topics and influential content, making content curation and ideation simple! It's a valuable resource for marketers looking for something fresh to add to their feeds.
Here's why you'll love it:
Content discovery and trend analysis empowers you to discover what's hot right now – so you can capitalize on it
Identify influencers and analyze their metrics to see if they're the right partner for your brand
Track social engagement over time to ensure you're hitting your goals
BuzzSumo even helps with content research and curation, so you'll never hit writer's block
What customers say:
"BuzzSumo is a goldmine for content inspiration. It saves me hours of research by quickly identifying what's buzzing in my niche."
While BuzzSumo's pricing isn't accessible for solo entrepreneurs and small businesses, it's a powerful content discovery tool that can simplify large teams' tasks. However, it doesn't provide scheduling or publishing features, meaning you'll need another tool under your belt!
6. SocialBee:
SocialBee is an advanced social media marketing tool that brings content curation and posting to the next level. With a variety of features designed to help you maintain an active and engaging online presence, your hive will be buzzing in no time!
What you'll love:
Category-based post scheduling helps you hit all your content pillars while varying your content
Evergreen content recycling reminds you to come back to your best posts, again and again
Targeted audience engagement tools help you reach the people who are *actually* going to love your content
With the help of an AI content generator, you can create your best posts yet
"SocialBee has transformed the way we approach our social media strategy. The ability to categorize and automate content has saved us countless hours while keeping us consistent!"
SocialBee's complex tools might not be the solution for every team. That being said, once you get the hang of it, you'll love the diverse features and capabilities of the platform!
7. Agorapulse:
Agorapulse is a social media management and automation tool that lends a data-informed perspective to community and engagement. If you want to cultivate a stronger connection with your audience while effectively managing customer communications, Agorapulse could be the tool for you!
Here's what you'll love:
Agorapulse's social inbox revolutionizes message management. You'll never miss a DM again!
Team collaboration and workflow management features let you delete every content planning spreadsheet (and not create any new ones)
In-depth analytics and reports are the crème de la crème of Agorapulse's offerings. If you're a data nerd, you're going to love this!
The platform's CRM integration gives you unparalleled audience insights
"Agorapulse has been a game-changer for our brand's community management. It makes interacting with our customers so easy, and gives us top-notch insights into our customer base."
Agorapulse lacks some of the more advanced features other platforms provide. Regardless, it's a phenomenal tool for social media and community management, and any community manager would be delighted to use it!
8. Later:
Later is a social media scheduling tool that specializes in visual content, focusing on Instagram. For brands focused on their Instagram growth, it's a match made in heaven! Anyone from businesses to influencers can plan and publish their visual content with ease.
Here's what's great about Later:
Visualize and schedule your posts with ease
Later's caption writer is a serious time-saver, so you can publish your best content faster than ever
A user-friendly content calendar makes planning simple
Hashtag suggestions and analytics help you maximize visibility on your posts
You can even plan and schedule Instagram Stories!
"Later is my go-to tool for Instagram scheduling. The visual calendar and Stories scheduling have made it stupidly simple to maintain a consistent and visually appealing feed."
While Later excels at visual content scheduling, its specialization means it may not be useful for your brand. If you're using multiple platforms to grow, you might want to look elsewhere!
Social media marketing tools streamline your workflow, boost productivity, and make collaboration a breeze
Every social marketing tool has its ups and downs. Choosing one that aligns with your budget, needs, and objectives is a tricky task, so don't be afraid to contact sales reps, start a demo, or even negotiate the price of your plan (it never hurts to ask)!
At the end of the day, all the bells and whistles in the world don't mean that a tool is right for your team. Each of the tools we explored above has its own unique features. If you're having trouble, don't fret! There are plenty of tools out there, and you're sure to find the right one for you.
Happy posting!