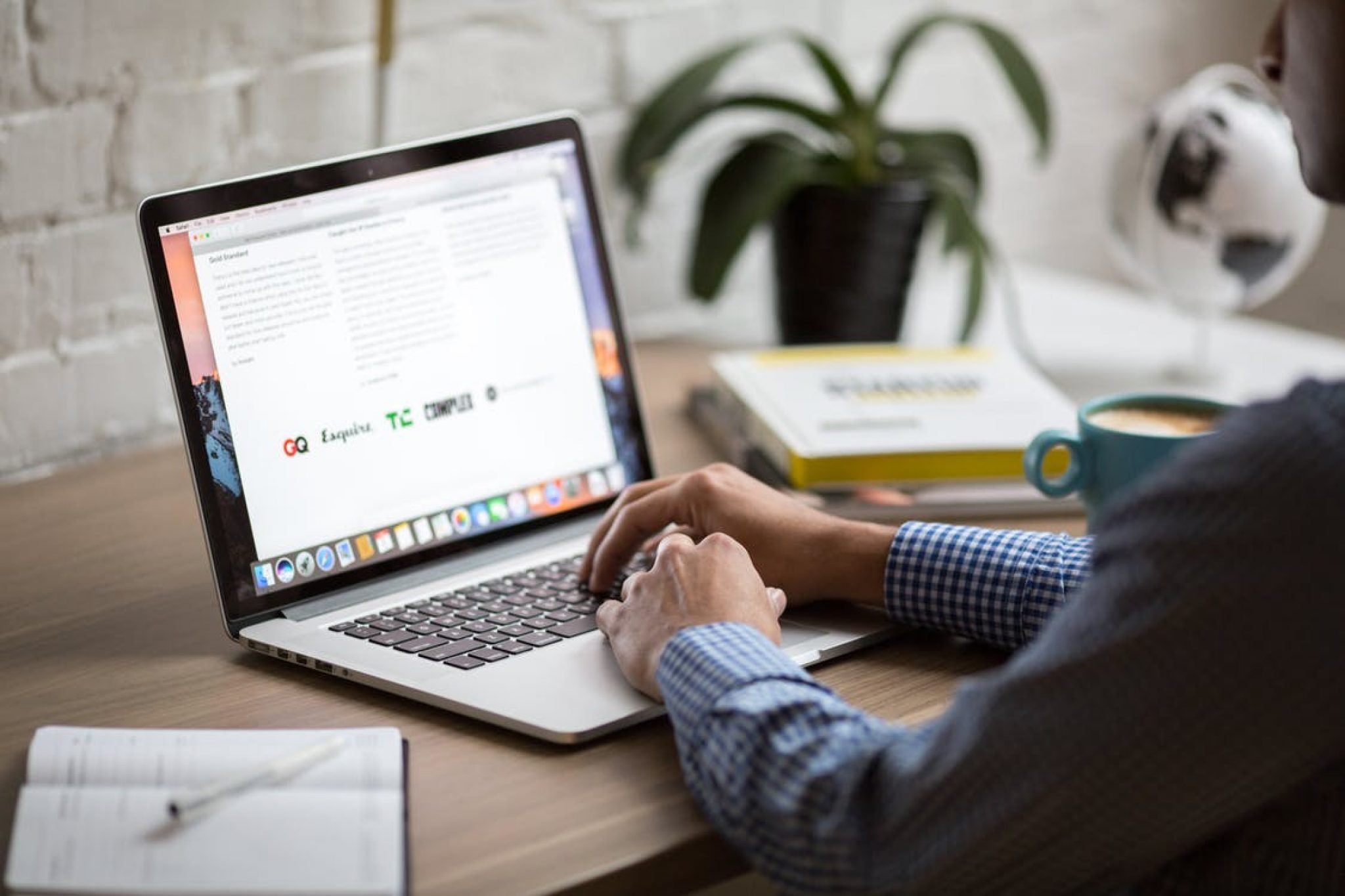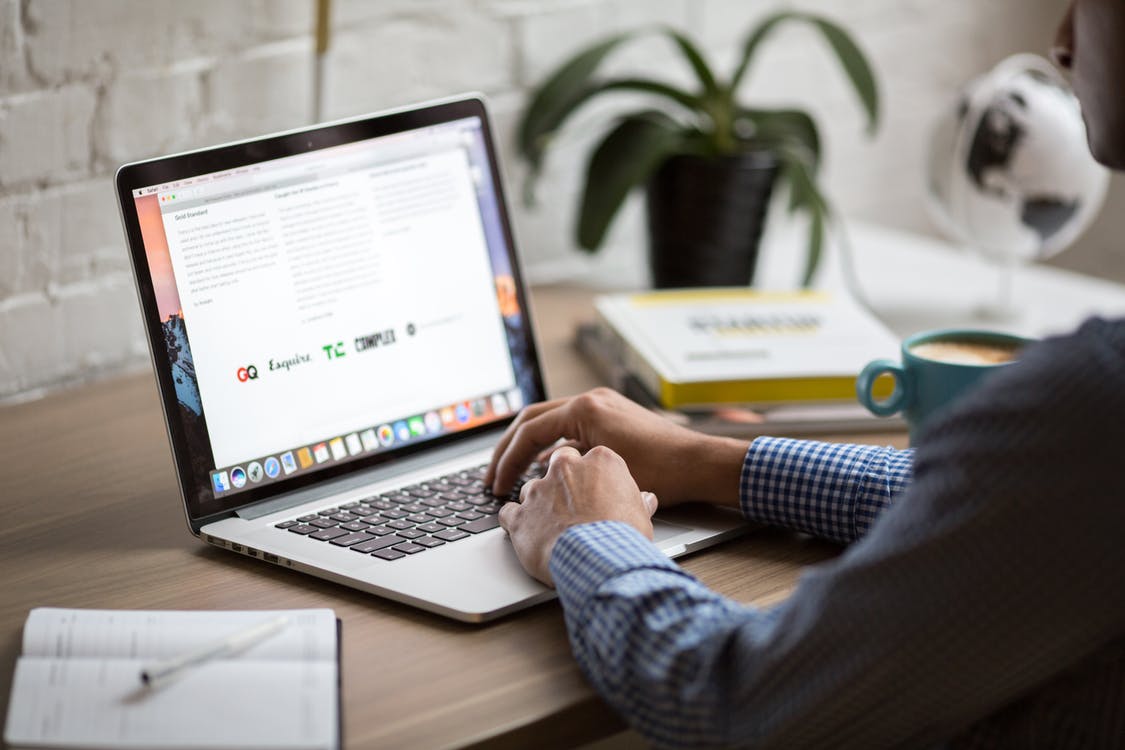 Though social media is a continuously growing platform, email is not overlooked. 78% of teenagers use email, so this is still a platform with good reach. This is why business providers continue to use email for marketing purposes.
Billions of emails are sent every day, and people receive emails on a daily basis. If you have any product or service to offer, then you should think about your email marketing campaign. In fact, you should also start planning the type of email persona you want to create, the email signature you want to use, the type of content mix you can adopt, and begin drafting accordingly. To create a unique email signature, check out newoldstamp.com.
Basically, you need to establish the elements you need to include in your email marketing campaign. To make your life easier, we've made a list of what elements to include in your company email culture.
Professional photos in email client accounts
Source: pexels.com
When you send out emails to your prospects or clients, you are building a relationship between the brand and the prospects or clients. In the process, if you send personalized emails from individuals within your organization rather than a generic company email, then you further strengthen this relationship.
When you send emails from individuals, adding a face to the individual will ensure the readers are able to connect with the sender or your brand. Photos are a great way to increase trust amongst your readers. Plus, photos have a higher conversion rate as well. The goal of email marketing campaigns is to improve conversion rates, and things like professional photos positively contribute towards this.
So, use professional photos in email client accounts as part of your company email culture and get desired results on your email marketing campaign.
Centrally managed email signatures
Source: pexels.com
If your company or brand has more than one employee, then you need to make sure that your branding efforts are consistent. This extends to your email signature as well. Use a personal email signature for each employee, but make sure you have a centrally managed email signature system. Do not make your employees create signatures on their own and disrupt your branding efforts.
According to Mailshake.com, centrally managed signatures are better because they are easier to handle and increase brand awareness through branding consistency. Think of your professional email signature as a business card. Employees of the same company have the same business card, right– extend the same logic to email signatures.
Things like placement of the company logo, company colors, and company details shared should be consistent. This creates a unified company email culture and helps with brand recognition and consistency.
Templates for official emails
Source: pexels.com
Along with appearing professional and consistent, clarity is also important. If you have a template for official emails with a clear intro, body, and call to action or CTA, then it will help your prospects or clients follow along. Make sure each official email has a logo included in the header and make sure it has a similar style and format. This will save your readers valuable time and draw them towards the CTA quicker.
For example, have a template in place for your transactional emails. This will ensure consistency and help you save time, allowing you to better direct your efforts towards drafting a winning copy for other types of emails. Templates for official emails are a great way to establish a brand identity and tone. A well-designed template will also give you a higher click-through rate or CTR, and this is a great addition to your company email culture.
The same writing style as the company's voice
Source: pexels.com
A company's voice sets the stage for your branding and marketing materials. Each individual has a voice and a unique set of nuances we follow and demonstrate, which makes us unique. Adopting a similar uniqueness for a brand in the form of a company voice will help your brand establish a personality and stand out. In email marketing campaigns, your writing style is a great way to demonstrate a company's voice.
For example, if you are a brand of clothes for young people, try to adopt a cheerful tone. Alternatively, if you represent a huge customer relationship management or CRM software brand for businesses, it is better to stick to a more serious tone. Use the same writing style as your company's voice across all branding and marketing materials. Once decided on the company voice, make sure it is consistently a part of your company culture and company email culture.
Using email for important notices
Source: pexels.com
If your company consists of more than 20 employees, it is better to announce important things through email. This allows every recipient to reach out to the sender directly. For example, if you have an upcoming promotion, you should notify your employees before your prospects and clients find out. Start from the subject line; make sure it clearly highlights the overarching theme of your announcement.
After you decide on the subject line, make sure your email is proofread, short, succinct, and that it clearly illustrates your important notice. It is important to adequately keep your employees in the loop, and it is equally important to ensure your company email culture values are not compromised in notification emails.
Things like format, grammar, typos should all be checked to make sure your company branding efforts are in place even for all internal communications. This will make sure your company email culture is consistent both internally and externally.
Email communication is an integral form of business communication, and it is important to have a clear company email culture. A well-defined company email culture, devised based on the suggestions above, will make sure your brand is in sync with their branding goals and achieving them at all times. Consequently, this will help your brand gain higher conversion rates and ultimately help your business grow.