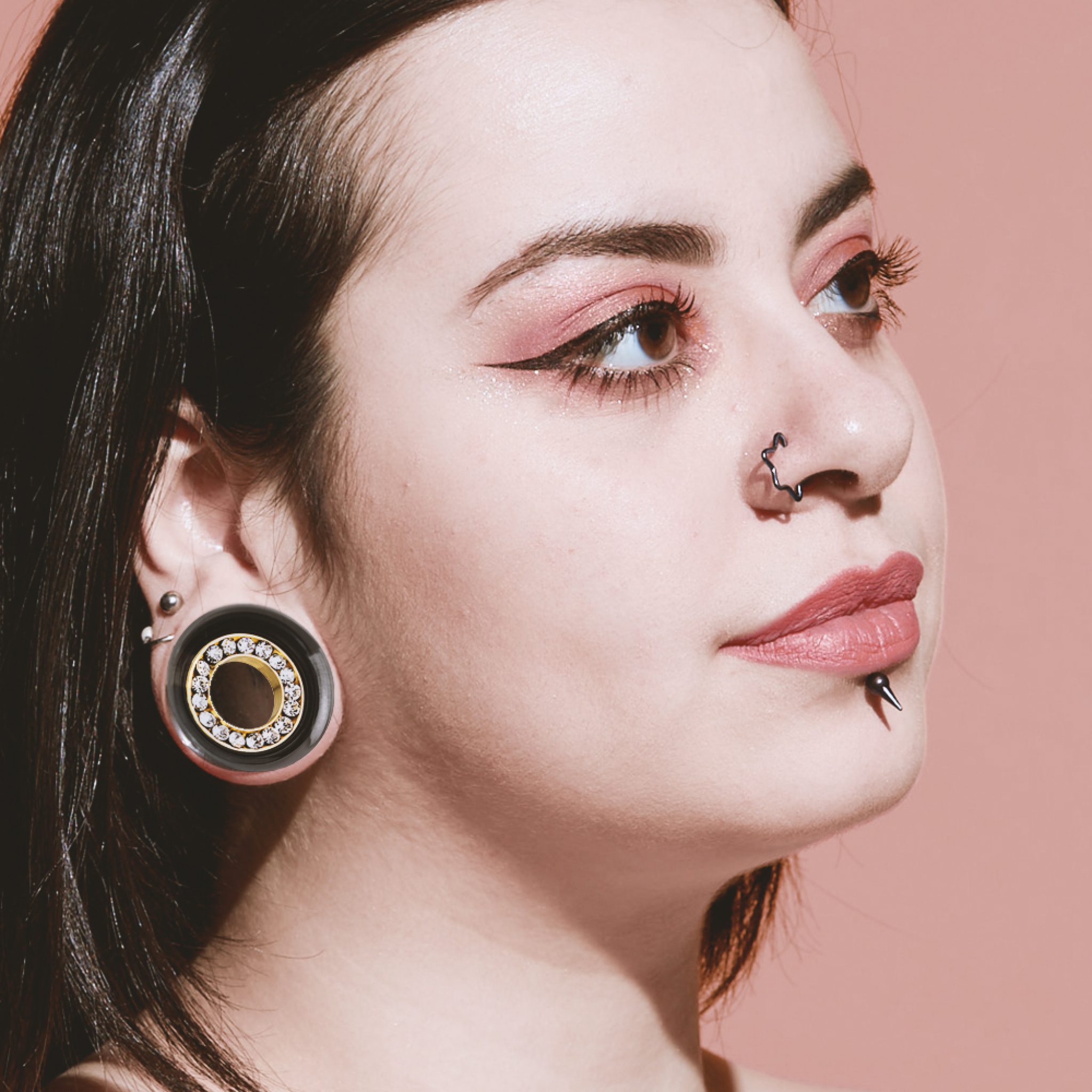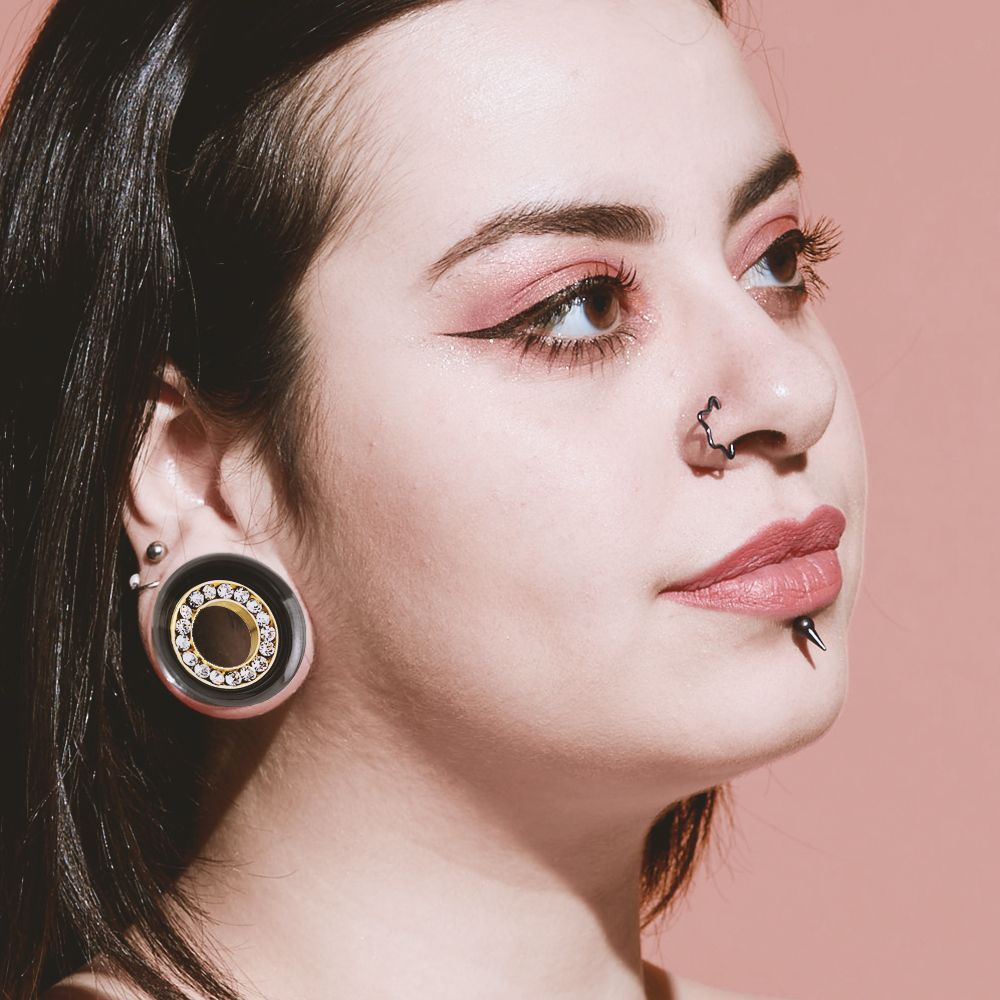 Tattoos and piercings have long been in fashion. Some do it because a certain tattoo or piercing carries some symbolism, but most people do it because they want to be different and unique. However, these are already "outdated" things. Nowadays, ear piercing and making large holes, like ear tunnels, is popular. Today it is an extreme cult among young people. The tradition of piercings goes back a long way to history. However, the very beginnings of this trend dating back to the ancient Indian tribes, the Canela and African tribes. These tribes (Canela) were inhabited in the Brazilian states of Maranhao and southeastern Para. The meaning of piercings has also changed throughout human history. While some people did this to attract attention in primitive communities where there was no luxury, in the tribes, body piercing was associated with religion. In this way, various tribes believed they were protecting themselves from evil spirits. Tunnels became popular in America in the 1970s and 1980s, and in Kenyan and Indonesian tribes were considered a reflection of masculinity and beauty.
The formation of the ear tunnel can be achieved in three ways. The first and most popular is the gradual expansion of the hole. How is this achieved? Very simply, after piercing the ear, from time to time it is necessary to put a larger "ring" until you achieve the desired goal. It is important that the piercing is performed with sterile utensils because the enlarged hole can be easily infected, while improper extension can lead to the rapture of the earlobe. The first jewelry after piercing must be made of sterilizable material, while materials such as glass, wood, and acryl are recommended only after the hole is formed. We have already said that those who decide to take this step must arm themselves with patience. Every five weeks, it is possible to expand the ear tunnel by 2-3 millimeters. It is important to clean the tunnels regularly for several reasons, in order not to lead to infection, but also to prevent the unpleasant odor that may occur.
Another method is very rarely used and is based on the immediate setting of a large tunnel. Still, it is used when the client knows precisely what size of the hole he wants.
The third method is the most dangerous and is performed while the client is in anesthesia. It is performed by cutting a part of the skin with a scalpel and making a hole of the desired size. Needless to say, this can lead to infection, but also the rupture of the earlobe.
There are various types and shapes of jewelry designed specifically for this piercing, and here you will find the five most popular.
1. Acrylic plugs
This is something that will attract the attention of artistic souls because the look itself is associated with the color spilled on the canvas. There are different designs of this type, so in addition to those already mentioned with different colors, you can also find one-color or those with various symbols, stars, etc. Acrylic is plastic, which is very popular in the world of piercings. It is important to know that jewelry made of this type of material should be cleaned regularly because a lot of dirt accumulates on it. Allergies can also occur with sensitive ones.
2. Metal plugs
Metal jewelry never goes out of fashion. He will be especially loved by fans of alternative rock and a slightly firmer sound because metal jewelry has always been a trademark of the rebels. It is possible to find various motifs, from the elegant ones, reminiscent of the most beautiful wedding ring, all the way to the ones that have a certain symbol in the circle that has a special meaning for yours. For someone more glamorous, women can choose a tear dangle plug or diamond flower plug that will complete your evening look. You can find these many others in Custom Plugs.
3. Stone plugs
A stone plug is a good option for people who have sensitive ears. However, one should be careful not to break and injure oneself. They are easy to maintain and water-resistant. A lot of jewelry is made of this material that will surely attract your attention. For people who appreciate nature, this will certainly be the right choice because there is nothing artificial in their appearance, and also in the workmanship.
4. Engraved glass plugs
Engraved glass is very interesting. Best of all, you can personalize this piece of jewelry by engraving whatever you want, whether it's an important date, a symbol, or the first letter of a loved one's name. Since glass is a transparent material, this piece of jewelry will look inconspicuous, and at the same time very effective.
5. Wood plugs
You probably know that wood is suitable for engraving. Engraved wood plugs are the right solution for those who are in touch with nature and appreciate natural materials. Wood plugs can be very simple, with no details, or can be combined with other materials to improve an aesthetic appearance.
Tunnels are usually made in three sizes, depending on the size of your ear, but also the effect you want to achieve. The most often tunnels are with a diameter of 5mm, 8mm, and 10mm. Ear tunnels with a diameter of 5 mm are the most discreet, but they can be very effective if the plugs are decorated with precious stones. 8 mm tunnels are the ones that are most often made and you certainly can't go unnoticed with them. For the extremely brave, there is a diameter of 10 mm which occupies almost the entire ear cavity.
For those who are afraid that they will get tired of wearing plugs in the ear tunnel, we can say that the tunnels of smaller diameters will heal on their own, while for the larger ones the surgeon will take care of it with a small intervention of a few stitches.