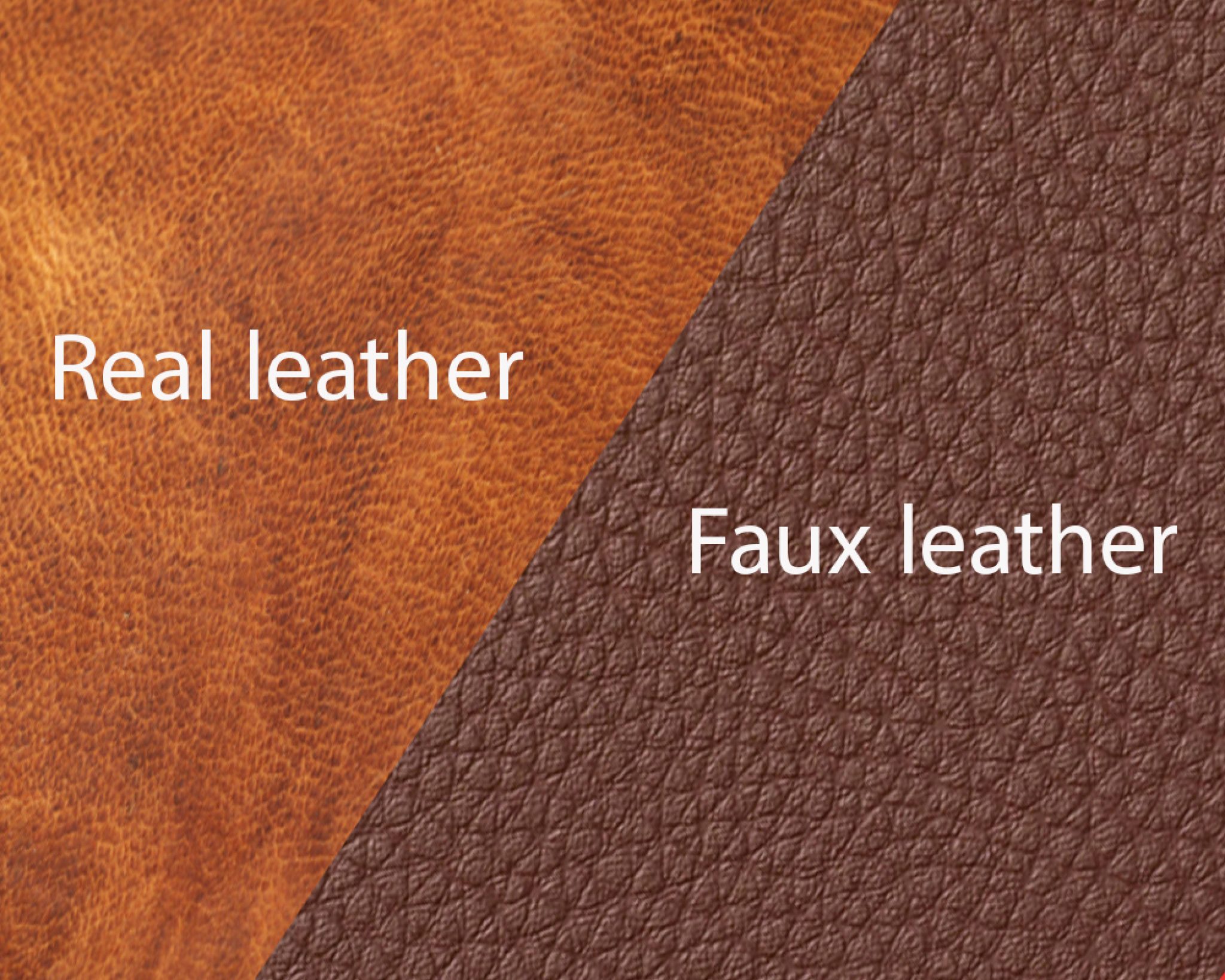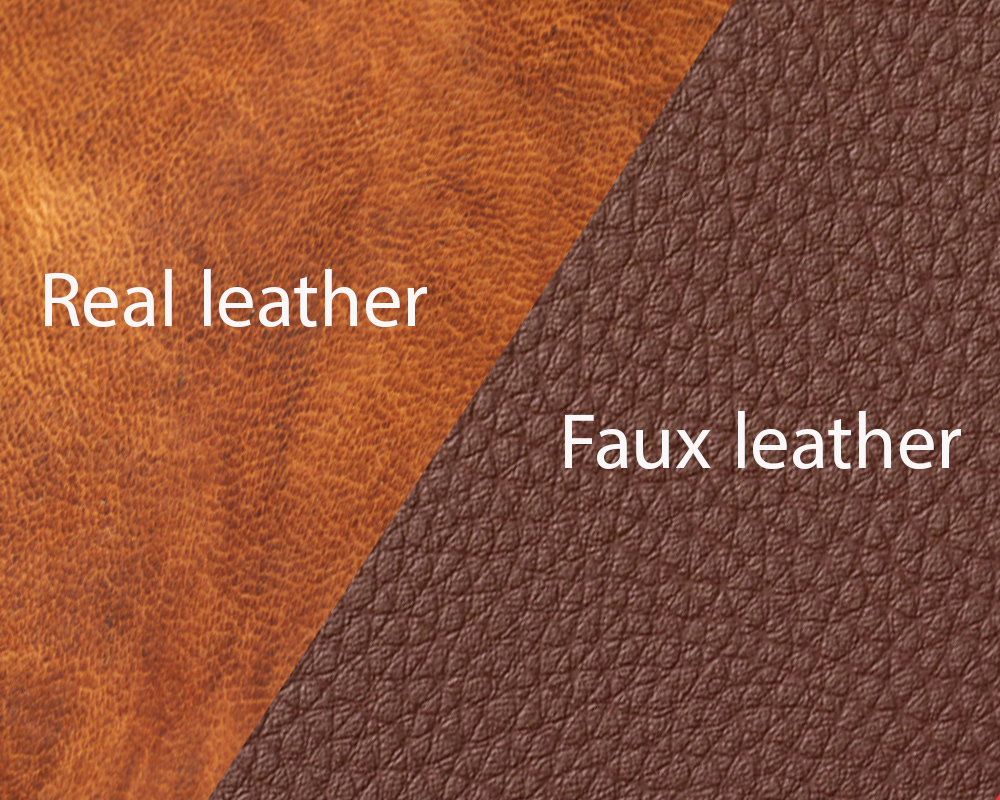 Bags, shoes, and accessories made out of genuine leather are a great desire for many of its users (especially women). The eternal appeal and popularity of natural leather lie in its sophisticated appearance and durability, in which various attempts of copying cannot match. However, fake leather products can sometimes mislead us that it is genuine leather – but its quality and durability will not last for a long time. We will introduce you to the world of real and artificial leather and advise you on how to make a difference when shopping. What all you need to pay attention to and why real leather is so unique.
If You Don't Know What's Good – See What's Expensive
Items made of leather are almost always expensive. There are many reasons for that. One of the reasons is the fact that the production of artificial leather has started. Fake leather looks very much like the real one – but it is created from synthetic materials that are much cheaper and weaker, and the lifespan is much shorter. Genuine leather has far better quality, and products made from genuine leather are far more durable. Therefore, it justifies its price. When choosing a leather type to buy, consider the look you want to achieve – and how often it will be used. Is it things for every day or something that is only used on desired occasions? Either way, leather items need to be cared for and maintained. That way, they will keep their appearance and quality for a long time.
Leather Items
Natural leather is certainly one of the most popular and sought-after materials when it comes to the textile industry – as well as the production of footwear, handbags, etc. Since we are always on the side of quality, when choosing a new pair of shoes or a model of the bag that you like – we think that you should always give preference to natural over artificial leather. There are many, different types of leather – but in general, what is most commonly used can be classified into three types: Aniline, semi-aniline, and pigmented leather. You need to know everything before you decide to buy something made of real leather – without the sellers harassing you and selling you a so-called natural fake.
How To Recognize Real Leather?
Although we consider natural leather to be a far better choice, we are not exclusive – so if you want, you can also opt for artificial leather products. What matters is that you notice the difference between them. Many of you will think that it is unnecessary because everything is written on the label. This is true in the case of proven and reputable manufacturers such as Cowboysbag, or other famous brands. However, there are also those manufacturers that are increasingly making their products from a well-made fake leather. Today, when technology has advanced, there are hundreds of fakes present on the market. Therefore, you must know how to recognize genuine from fake leather. We hope that our useful tips will help you to tell what is real and what is fake when it comes to leather.
7 Ways To Tell The Difference Between Real And Fake Leather
We will deal with the types of real leather and make a distinction between such, and artificial leather that is used frequently. We will list the basic parameters and characteristics that can help you choose and buy.
1. Recognize Artificial Leather By Texture
Since real leather is a natural material, it is quite normal to have a unique pattern, that is, one that is not absolutely perfect and symmetrical. Unlike the fake leather which has ideal and equal patterns. Therefore you can make a difference in the beginning. The artificial leather comes in many forms and some are of better quality than others. As we have already mentioned, the label on the product is the best indicator of whether the item is made of genuine leather or artificial. However, sometimes the manufacturers know how to use tricks – so be careful.
2. Label
The label will tell you a lot of things, but you must know how to check it up for yourself as well. Also, real leather shows color changes when it is pulled out or stretched and feels more flexible. If it feels like plastic, there's a good chance it's exactly what it is.
3. The Reaction To Heat
When it approaches a heat source, a real leather object will never change its shape. There may be a slight shrinkage when it cools, but it will soon return to its natural shape, while the artificial leather products will be completely distorted. They can even burn if they are close to a fire source, which is not the case with real leather.
4. Look At The Back Side Of The Material
You certainly won't go wrong with this trick. All you have to do is look at the inside of the material – if it's natural leather, it's always tanned on the back. On the other hand, if it is leather or eco-leather, the inner side is always factory processed or maybe it has a lining made out of synthetic.
5. Check The Weight
Natural leather is always heavier than artificial, so this can be a criterion for recognition.
6. Smells Like Leather
If someone asked us how the skin smells, the answer would be simple – on the skin, which is a mild and unobtrusive smell. On the other hand, fake leather smells like chemicals, because it is an artificial material.  That means you need to trust your sense of smell.
7. Reaction To Liquid
Finally, this is another way to distinguish real from artificial leather, which you can especially apply to footwear. However, you can report the experiment only after the purchase. Leather shoes always absorb, while artificial leather does not have that property – so water droplets are literally retained on it and become visible.
The Bottom Line
There is nothing like the feel, touch, and smell of genuine leather. It becomes more attractive, more comfortable, and softer over time. These products are expensive, especially when handmade, but can last a lifetime because they are very durable. So when you compare that for a quality pair of genuine leather shoes you would set aside a larger amount of money – make a parameter of how much artificial leather money you will buy and throw away in the meantime.