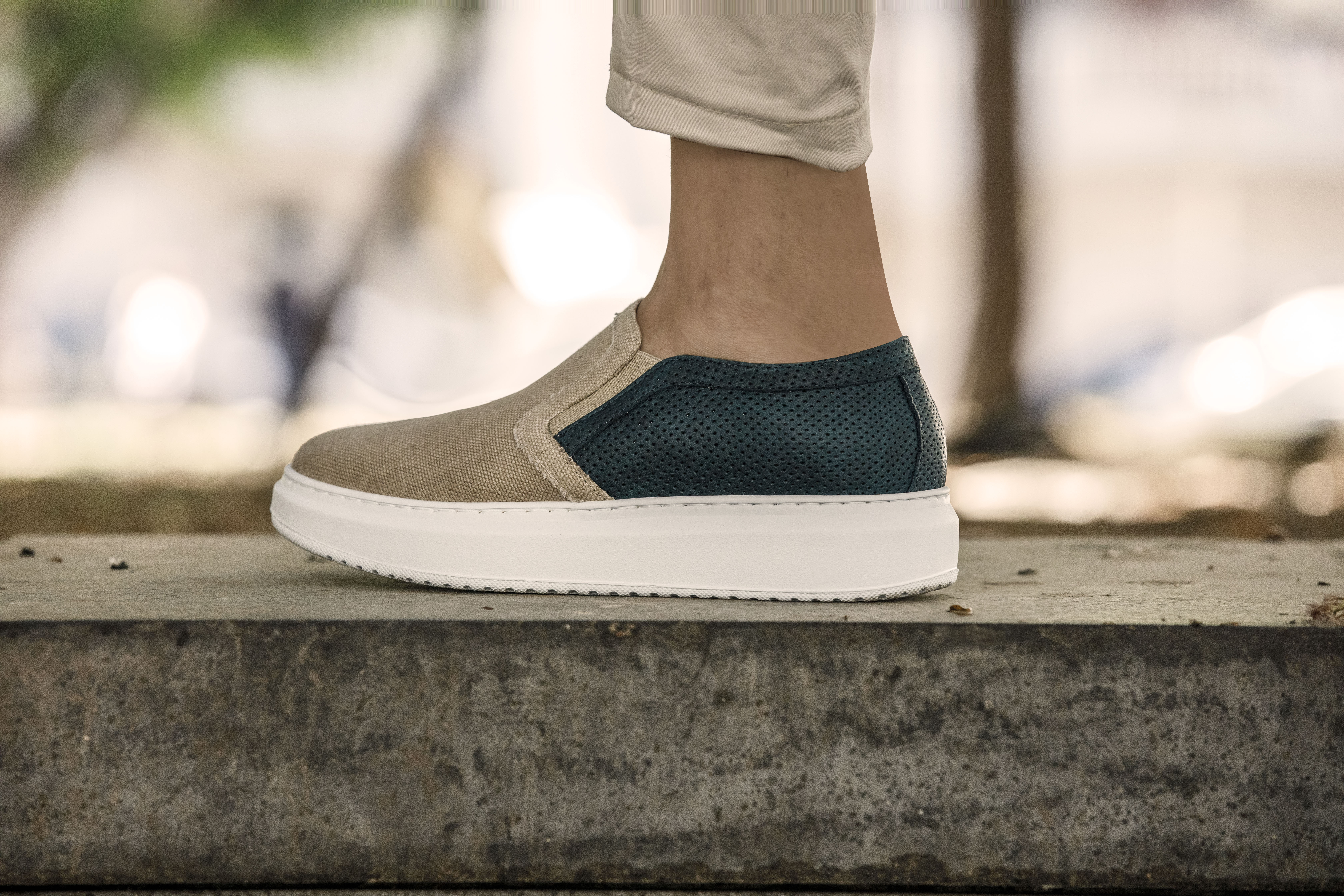 Every stylish gentleman should build his own style, but also to follow some of the current trends when it comes to the footwear. There are also some classic models and timeless pieces every man should have. You can find a lot of shoes, sneakers, and even sandals or slippers in the stores and the choice is very big. Finding the right one pair of shoes can be challenging and time-consuming because the looks are not the most important feature you need to consider, but also they need to be comfortable and easy to wear. Sometimes, you will need to visit a lot of stores and try many pairs, until you find what fits your general style. You can turn to shoesimpact.com to give you more information about the wrong choice of shoes.
Another thing you need to consider is wearing the right model for the season. You can't wear boots in summer, or sandals and loafers in the wintertime. According to Guido Maggi, there are a few basic groups of models of men's footwear, including sandals and flats, loafers, dress shoes, sneakers, and boots, and every one of them has a proper occasion for wearing.
With this said, these models are also the types of shoes every man should have:
1. Sandals
These are for casual occasions, like drinking coffee in the summer, but they are not appropriate for long walks. When you are buying sandals, you must pay attention to a lot of things and features, such as the materials they are made of, the cushioning, and the quality. Many people think they need to buy cheap models because they will wear them a few times during the summer, but it's always a better idea to invest some more money in high-quality footwear, no matter the model and purpose.
2. Loafers
They are a nice choice for casual and less formal occasions when there is no requirement for a strict dress code. Loafers usually don't have laces, and you wear them by simply slipping your feet into them. They may have a heel too, depending on the model and the shape. This type comes in a few designs and can be made of different kinds of material. You can wear them together with your business wear, but also for casual occasions, for your date night, at work, or even at weddings. Sometimes, the designers call them slip-on shoes.
3. Dress shoes
This is a formal and elegant model that is usually worn with suits. Avoid wearing them with jeans or shorts, because it simply doesn't look good on you. These shoes can be made of leather, faux leather, textile, alternative materials that look similar to leather but provide the needed support to your feet, and so on. They are usually worn at formal events, but also can be appropriate for smart-casual occasions. There are also a few styles of dress shoes, including Oxfords, monkstraps, and derbies, as most common between them.
4. Sneakers
You can also find them under the names of athletic shoes, trainers, or sport shoes. There is a wide range of different models that are appropriate for casual occasions. People absolutely love them, because they are usually comfortable, and provide nice support for your feet. They can be cheap, so everyone can afford them, but also there are expensive models for real enthusiasts. Both men and women wear them every day because there are a lot of different models that can fit everyone's style. If you want to get yourself a pair of crossfit shoes visit thecrossfitshoes.com.
5. Boots
These models cover the whole foot and the ankle and can go further to the knees. They can be used for different purposes, and often are worn in winter times or during the heavy rains in spring and autumn, so they can protect the feet from getting wet. Every man should have at least one pair of elegant boots because they are comfortable and practical when it's cold outside. Visit PlantarFasciitisRunner.com for a guide on how to choose the most comfortable boots.
6. Statement shoes (optional)
Every brand offers some unusual designs, colors, and patterns, mostly for fashionable purposes. They are usually not as comfortable as the types we described previously, and can also be more expensive, but not useful at the same time. You may like them a lot when at the store, but if you want to buy some of them, you must think carefully, because you can't wear them longer than an hour or two, because they can cause so much pain, and affect your general body posture. These may work for you if you are a model or a public figure that should look good on events.
7. Luxurious models (optional)
If you have an exceptional taste in shoes and a lot of money to spend, you can try buying a pair of luxurious shoes, made of rare materials, or part of some special edition. People usually avoid them because they are not worth the money and can't use them every day. But, if you really want to, and of course, if you can afford it, then buy that one pair that will make you happy every time you wear them.
Choosing the right pair of shoes can be a long and challenging process. You need to visit a lot of stores, try as many models as you can because if the footwear is not comfortable it can cause skin damage and feet injuries. Also, no matter what type you choose, it's always better to invest more money, because the shoes are important for proper body support. Uncomfortable shoes may cause leg and back pains, no matter how stylish they are.
Another important thing you need to pay attention to is wearing the right pair of socks. You can find a lot of interesting and nicely designed socks in the stores. If you spend a lot of time outside your home, you must invest in better shoes and socks.
Also, you don't need to follow every current trend, especially if you have already established your style. We recommend you to buy only the models that you usually wear, but we won't discourage you if you want to try something new. The most important thing is comfort, and you won't be comfortable if you wear something that doesn't fit you nicely.