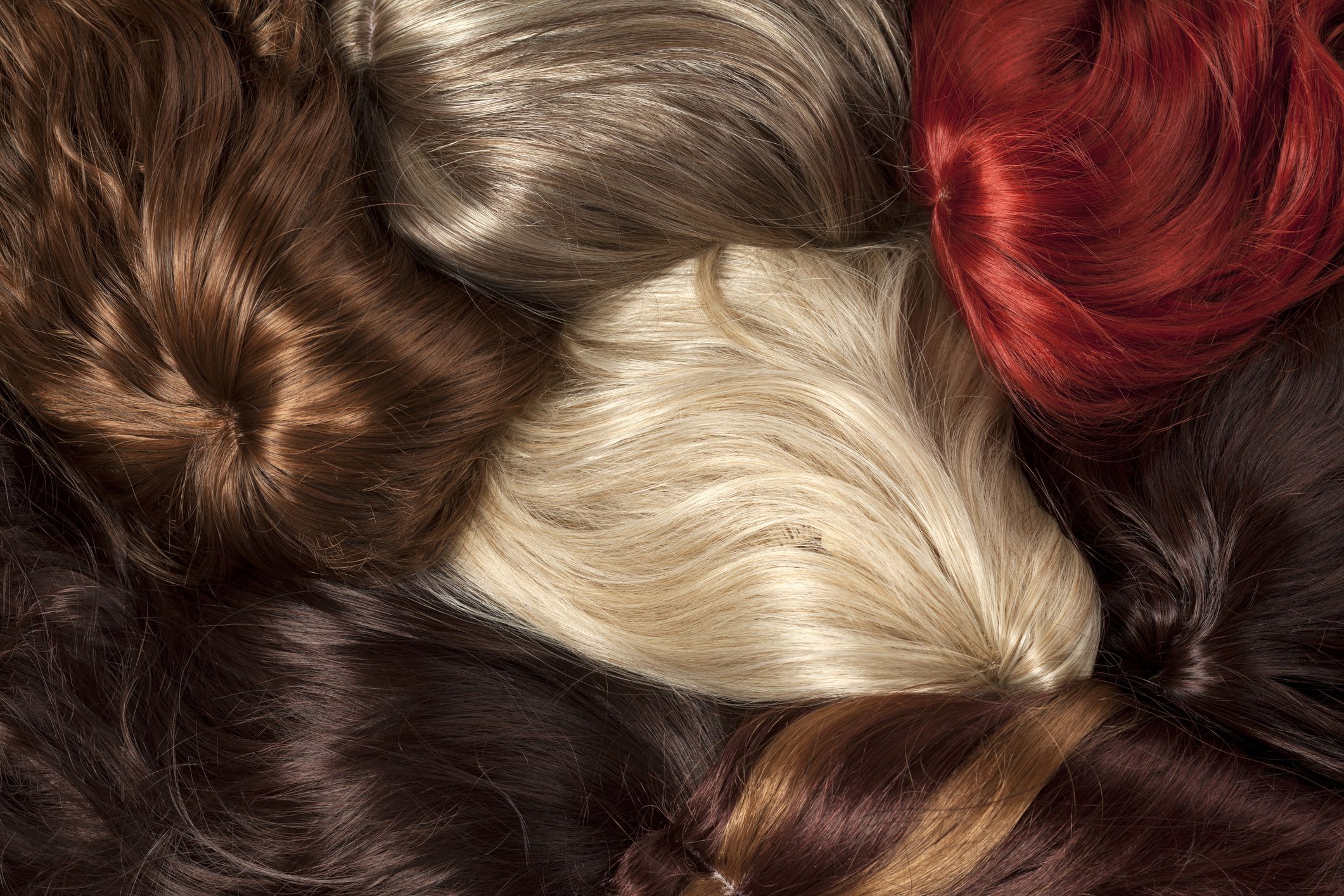 Wigs have been both a trend and a necessity for people. People tend to try out styles with extensions first and then move on to using chic wigs. Some people even have collections of pretty wigs of various styles. Wigs embody variety, and this is what the people who use them want. They want to give themselves a different look from before, and it's really amazing how wigs can help them achieve that. There are various types, textures, and shapes of wigs.
Hair extensions and wigs should always be of great quality like those at BlackShowHair. But before purchasing wigs, it is important to know the difference between the various types.
In this article, we've explained the ways to distinguish between a closure wig and a frontal wig.
Closure Wig
A closure wig is a square hairpiece that is fixed by spreading it across the temples and is designed exactly like a square. The basic size is 4×4″. These types of wigs are the best picks for women who want to keep it simple with hairstyles. They frame the face quite naturally with no partitions and do not create a hairline. They are complemented with straight-falling hair, and they actually support the look of long-length wigs.
The Advantages of closure wigs
Closure wigs are generally handy and have a lot of advantages. They come in various types too. Lace closure wigs come in three varieties:
Middle part closure
Free part closure
Three-part closure
The free part closure has the square patch attached evenly and leaves it to the user to create a mild scalp hair partition. The middle part closure ensures a smooth and perfect middle partition. The three-part closure allows for any type of partition, a straight and crisp middle, right or left partitions.
The material of the Closure
The attachment pieces come in various materials. The silk ones are quite common, but the ones made of lace are thinner and have enhanced flexibility. It easily adjusts to the shape of your head, thus not showing unnatural-looking bumps or folds. Lace also allows breathing of the wig and doesn't make it uncomfortable for you to wear.
Frontal Wig
This is a type of half wig that runs from one ear to the other. It is stitched by placing 3 to 4 bundles of hair together. The general size of the flaps of such wigs is 13 x 4, and it isn't square like the closure flaps. This is preferred by women with receding hairlines and thinning edges.
The advantages of frontal wig
It supports your wig really well and facilitates hassle-free brushing back of the hair into several hairstyles like a ponytail. This allows more hair tugging and freedom as compared to the closure, which just makes sure your hair is fixed well and stands right. The lace frontal's rectangle nature uses lesser hair bundles than lace closure, so while buying, you'll have to buy individually. This saves the sew-in cost and makes sure you can adjust the volume of your hair exactly as you want it. Frontal is cost-effective in this way.
In what aspects do we have to compare them?
1. Size
A significant difference arises in terms of the size of the two. One is a small square placed either on the side of the head or in the middle. They close up the installed wig, hence are called closure. They cover only a small part of the scalp at the front or top. In contrast, the lace frontal attachment piece is a large rectangle that allows you to fix the wig firmly on the head. This allows you to experiment more in styling. A variety of hairstyles could be constructed using various textures and colors. You can experiment with the texture of your current hair also and incorporate it in any style. You need not resort to dying or heat-styling your hair to make it match with the extensions.
2. Versatility
Both are used for different purposes altogether. The closure is used to give you a complete look with thick, simple hair, whereas the frontal is used to cover the whole hairline. This type allows you to wear different styles.
3. Cost
The costs also vary here. Lace frontals usually cost more than closures. Though it is possible for both to be sewn or incorporated into wigs, the frontal gives flexibility to the user. Closure, however, is amazing for daily wear to get a consistent look.
Conclusion
Both the above-mentioned types of wigs are convenient to use. Wigs, in general, give you a natural look and the effect of hair growing out directly from the scalp. Closure nudges towards the natural, whereas the frontal moves towards the bold look. Both are equally good for protecting your natural hair, and based on the look you want to wear; you can prefer any one of these. Purchasing hair bundles with both closure and frontal is the wisest option. Buying both can give you the best of both worlds whenever you want.
The frontal is very popular despite it being a little on the expensive side. This is because you can customize your wig the way you want, and that is the most effective to obtain a flawlessly natural look. With the closure, you'd have to place it one or two centimeters above your hairline to give it a natural look. Frontal wigs give you more opportunities to explore with style and if you're a person who loves to try new hairstyles and add new hues to your strands, frontal is your thing. If you are scouting for a wig to impart you with a consistent look and possibly a strict, proper, and neat look that is consistent, we would say the closure is a way to go.
All in all, analyze nicely and decide which would suit you best. So decide wisely after measuring the pros and cons of the wig for your face structure, scalp shape, and hair texture. Different styles work differently for people. So, don't hesitate to choose what you think suits you perfectly.