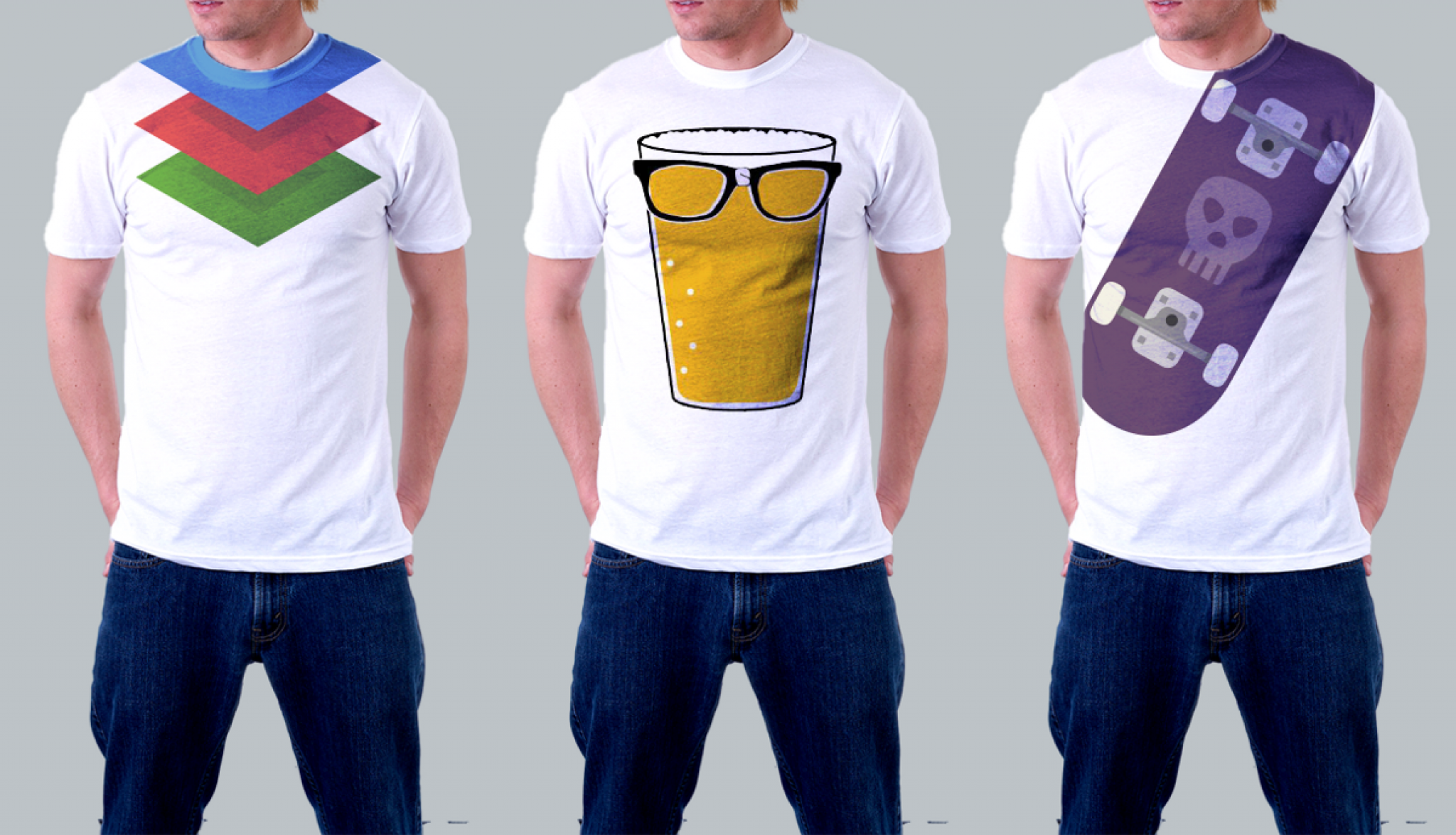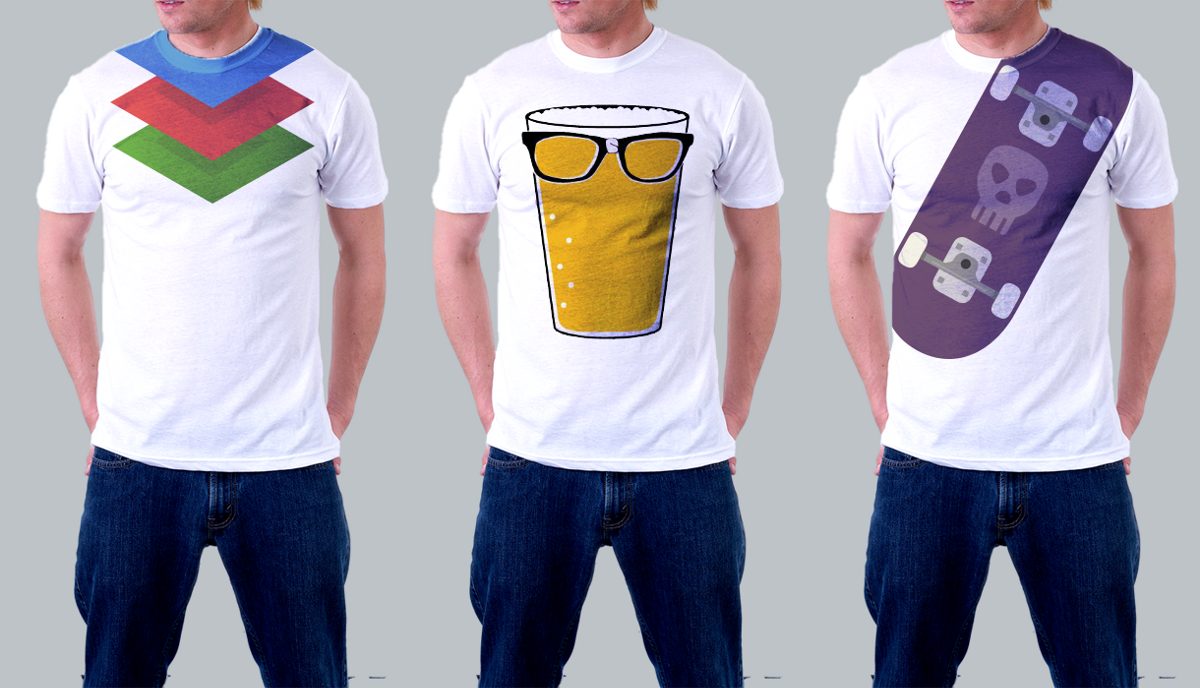 The trend of customized T-shirts is increasing day by day. It is a perfect way of advertising a brand or a product. Some people love to print their favorite quotes on their clothing to show what they feel. It leads to a massive hike in the printing business because people approach them to get the desired print on the T-shirts.
Wearing unique and customized clothing makes you different. Therefore, you can provide relevant design and explain the way it should be printed on your clothes. In the following write-up, we will discuss some essential tips and tricks to design a perfect T-shirt. Even if you have not enough knowledge about the prints, you can make the right decisions for the things you want.
If you want to promote your business, you will feel great wearing your brand name T-shirt and your staff. In this way, your customers will know about your business and approach you to buy products and services. Let us start with exciting tips that you must consider.
1. Determine the Reason Why You Need a Customized T-shirt
Every person or organization has different motives, and it is necessary to determine yours. You have to think about your objective and then look forward to the excellent print. Some people do the customizations for themselves, like adding a character, quote, etc.
Many companies need it for brand or product promotion. They may need it as a uniform for their staff. Well, there can be many reasons, and you must know why you want a customized T-shirt.
2. Set Up a Budget
When you have decided that you need customized T-shirts, then you must think about the budget. You do not want either too expensive or too cheap clothing for you or your staff. When you determine how much you have to spend money on it, you can easily design and efficiently print. You should also check whether you get customized T-shirts at your price. If not, then you can slightly change the price and go a bit up and down.
3. Selecting the Type of T-shirt
A T-shirt is available in different styles like long sleeves, V-neck, round neck, polo, without sleeves, etc. You should choose the one in which you feel you or your staff are comfortable. Before printing anything, you must determine the type to imagine how the desired print will look at it easily. You can also try out different styles digitally and check what looks good. You can also take advice from other business owners, individuals, marketers, etc.
4. Selecting the Right Fabric
When designing a perfect t-shirt, leveraging the benefits of using print on demand services offers the advantage of flexibility, cost-effectiveness, and the ability to bring your creative ideas to life without the need for inventory management or upfront production costs.
It is one of the essential things you have to consider when designing your customized T-shirts. You should pick the right fabric, which is comfortable to wear and enhances print quality. There are different types of techniques of printing, and it suits specific fabric.
Therefore, you should not compromise on the quality of the cloth. If you do so, then later, it affects your promoted brand. People may feel that if their T-shirts are not good, then how come their company is.
5. Picking Up the Right Size
You know your size, and it is easy for you to imagine the design and how you will look in the customized T-shirt. But if you are planning to print thousands of T-shirts, you have to consider the size option precisely.
You have to prepare T-shirts of different sizes so that everyone can wear them comfortably. But if you are constant in size, then you can choose the bigger one, so that everyone can wear it. This will help in reducing the confusion and handling of clothes of different sizes.
6. Picking Up the Right Color
If you have decided to print any pattern or logo on a T-shirt, then it should look good in a specific color. Your brand logo must look vibrant so that everyone gets aware of your business and offered products. Ensure that it is a tricky part of the customized clothing, and you have to be careful about it. You can choose any shade you like after imaging the way it looks. If you are not sure enough, then you can try it for one piece.
7. Approach to the Right Printing Company
When you have completed the design, you need to look for the right printing company like nzprintshop.co.nz. It is a reputable company with happy clients across the globe. The right company can print any design, logo, or pattern on the desired fabric of your choice. You must speak to different companies and get the quote. If any matches your requirements, quality, and budget, you can contact them to print the desired number of T-shirts.
8. Do Not Copy Someone's Design
The customization is about releasing new and unique designs on clothes and Rarecustom can help you with that. Therefore, you should not copy anyone's design because if you do so, then there is no need for any customizations. It is better to prepare your design through various online applications and share them with printing companies. It is possible to check whether you are copying someone or any organization. If you do so, then you have to face copyright issues.
9. Get a Good Designer
If you are not good at designing, it is better to approach a designer with hands-on experience. He can create and modify the patterns, locations, and other aspects according to your requirements. You can hire a designer to prepare the design as per your needs. It is easy to find and connect with good designers that can give quality output.
The Bottom Line
Designing and printing a customized T-shirt is a perfect way to be unique. There is a massive demand for this thing for brand promotion and other marketing activities. As a business owner, you need such clothes for your staff, which represents your company. You must take care of the tips as mentioned earlier and tricks while designing and printing a T-shirt. Make sure that you create something unique and do not experience any copyright issues.