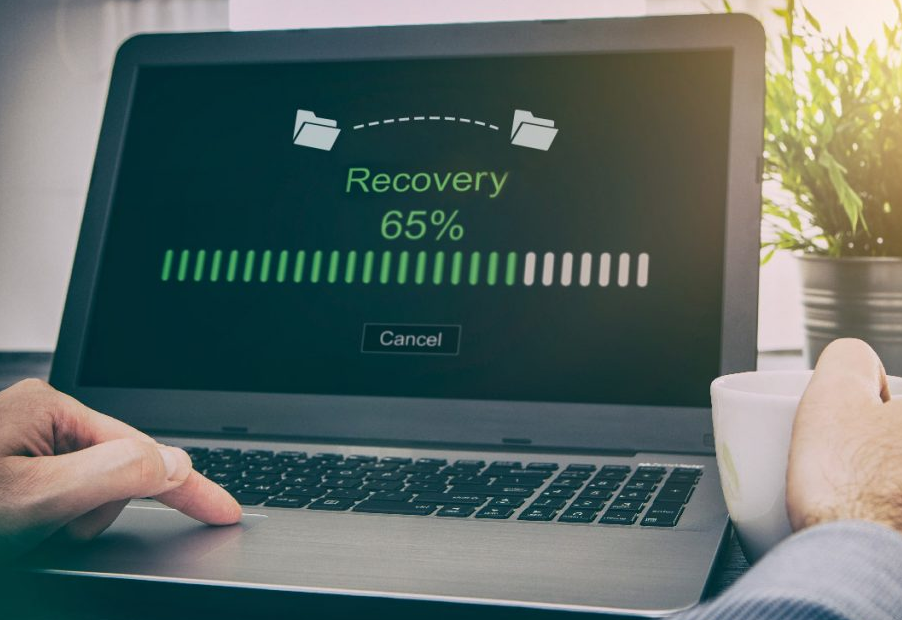 Losing data accidentally is something that happens to all of us. Sometimes, it happens because of hardware failure. No matter what happened, nobody enjoys losing it, especially when it is important for business. Therefore, it is important to find a way to save as much of it as possible.
The most efficient way to do it is to find software that can help with recovery. Those who have this sort of experience know there are many of them out there. In some situations, this is a search that can last for a couple of hours before finding the best solution.
Fortunately, you can cut the list of potential choices by considering the operating system. When we're talking about Mac, the number of these is not that high. Today, we would like to provide our readers with a couple of those who can provide help when needed.
1. Stellar Data Recovery
If you're looking for a free program for Mac, then you shouldn't look further than Stellar Data Recovery. We're talking about a well-known one with a long tradition, 26 years, to be precise. By taking a look at online reviews, you will see many people have been using it for quite a long time.
What needs to be said is that you can use it on all Mac devices out there, like MacBook, Mac mini, iMac, etc. We can say, with utmost assurance, that Stellar Data Recovery can help with recovering all the files. Sometimes, these programs cannot recognize certain types of files. The one we're talking about recognizes all of them.
One of the aspects where this program shines, besides its effectiveness, is its design. We're mainly talking about the interface. Even a person who doesn't have any experience with using these will not spend too much time understanding it. If you want to learn more about this one, visit Stellarinfo.
2. Disk Drill
The first one we would like to talk about now is Disk Drill. It is a program that offers more than just retrieving files. For instance, you can use a feature called recovery vault functionality. As you can presume, it offers a chance to save data, and prevent it from being lost.
Thankfully, it offers a chance to save quite a big amount of data. So, you will have a chance to save a high number of business-related documents, music, videos, movies, etc. If you decide that you don't need one of these, it is possible to remove them from this list easily, the solution is just one click away.
Another feature we would like to present you with is an option to scan your hard drive. That way, you can see actual health and performance, which means you can act before something bad happens. Thankfully, Disk Drill can be tested before you buy, through a free trial, which is always helpful.
3. R-Studio
Next, R-Studio is an application that is more suitable for those who have a lot of experience with using these, than for beginners. The reason why we've said this is that it has an impressive number of features to try out. Beginners can misunderstand it easily, so they shouldn't use it.
One of its best features is that it can be used for repairing damaged RAID implementations, which can cause problems for the recovery process. For those who haven't met with this sort of process, you'll be happy to hear that you can access documentation on how to use this feature properly.
Thankfully, R-Studio is an app that you can try out before you purchase, by downloading a demo. That way, you can get a proper idea about what you can expect to receive for your money. Even though it's a little bit costly, we feel that the value you get for this money will compensate for it easily.
4. Data Rescue 6
Data Rescue 6 is a well-rated program. Two main features Data Rescue 6 will provide you with deep and quick scans. Deep scan is used in situations when the hardware is in poor health, and it requires an additional effort before you can save save all the relevant files.
A quick scan will be performed as fast as possible. So, there is a chance that some of the files will simply not be registered. We're talking about a program that is not as costly as many other ones. But, that doesn't mean that you cannot expect an efficient scan.
Besides that, it is possible to create a copy of your hard drive. By doing that, you can easily save all the files you want, no matter how damaged that particular piece of hardware is. Not to mention that it is possible to scan every sort of hard drive out there. It doesn't matter if it is external or internal.
5. EaseUS
Last but not least, we feel that this list of ours wouldn't be complete without mentioning EaseUS. As is the case with many programs out there, you can scan pretty much every Mac device without any problems. With a free version, you can expect up to 2GB of restored files.
If you opt for a premium version, this amount will rise significantly. What separates EaseUS from all others on this list of ours, is that it mainly focuses on retrieving formats that are used for videos, music, images, and common document files, like PDF or Word.
Scan results will be presented in an organized way. So, you will not be confused with numerous rows you don't know what they mean. Basically, the only downside of using EaseUS is that disabling the default collection can be a big problem at first. Besides that, it is a great one to use, you can be sure of that.
In Conclusion
When you need you are in need of these programs, you are certainly not in a pleasant situation. Therefore, you want something efficient to help with resolving these problems. Here, you can take a look at a couple of them who can help Mac users with these problems.