Best Casino Streams & YouTube Channels in 2023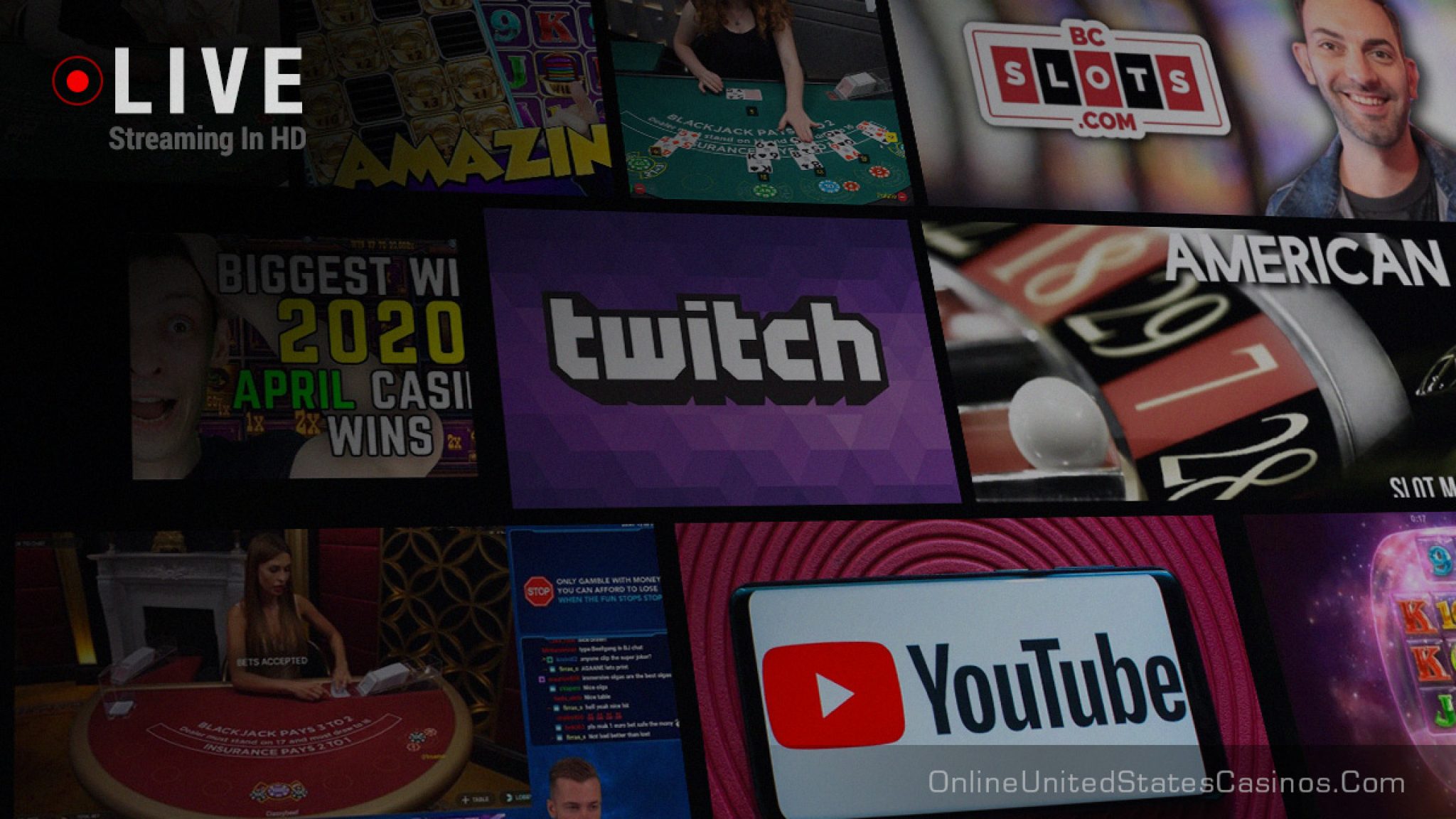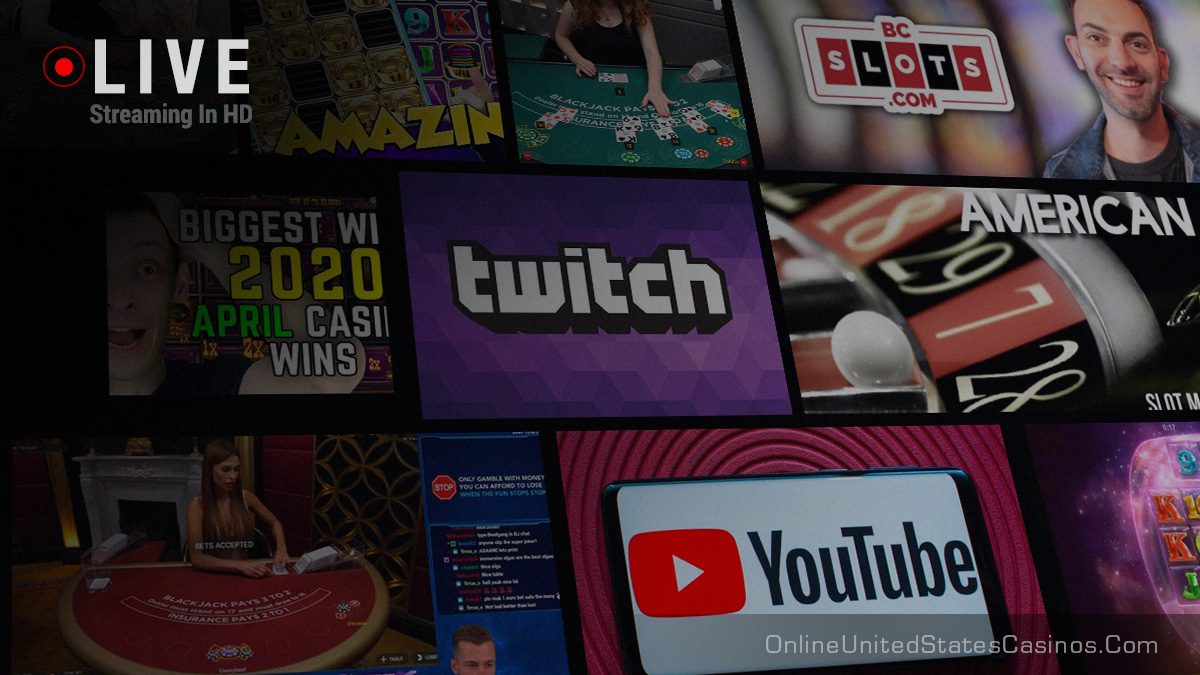 We live in an age where people make money from the comfort of their homes. Who would have thought fifteen years ago that other people watching you play video games could become a career path? Yet, here we are today. You don't even have to be good at playing games. What you need is to have charisma and be entertaining. To draw people in, and connect with them.
According to available data, the highest-paid streamer in the world is Tyler "Ninja" Blevins, who makes anywhere from $400K to $800k per month. The second one on the list is Michael "Shroud" Grzesiek, with anywhere from $150K to $200K per month. There is no doubt that there's a lucrative career in streaming if you have what it takes. However, what is even more brilliant is earning money playing games that can win you big money? A double-tap.
Nowadays, many online casino enthusiasts are taking Twitch and YouTube by storm, streaming, and posting videos of them playing at some of the most legit online casinos from review sites like OnlineUnitedStatesCasinos.com and land-based gambling venues. You would think that it would be boring watching someone spin reels for an extended period, yet the drama and emotions involved in big wins and losses is one of a kind.
Most Popular Twitch Casino Streamers
The number of Twitch casino streamers are growing year to year. The section has been around for a while now and has gone through various iterations. In recent times, it has garnered steam thanks to players with magnetic personalities and plenty of flairs. The upward trend will likely continue as new channels are constantly popping up.
1. Roshtein
Ah, the Swedish casino-philosopher. Or at least, that's what he calls himself. Roshtein is likely the most recognizable face in the sphere, one that's amassed quite a following on Twitch, with over 380k subscribers. Once you see him, it's hard to put him out of your mind, thanks to his unique wardrobe and style, which includes his signature black hat. He posts decent numbers on YouTube, but Twitch is his main source of popularity. Roshtein holds the world record on the slot Jammin Jars, which is one of his most famous videos, with over a million views.
2. Agusbob
The second most popular casino streamer on Twitch hails from Argentina. Agusbob hybrid gaming and gambling channel usually draw upwards of a couple of thousands of viewers per stream. His major point of interest is live games, such as blackjack, though he's known to dabble in slots. At present, he has 213K subscribers, and his channel seems to be growing at a rate of over 10% per month. Agusbob also has a strong presence on all social networks, especially Instagram, and Twitter.
3. DocJazy
One of the earlier and most popular casino streamers, DocJazy, has been in the game for over four years, and his peek stream viewership is over 3,000. Currently, he has 161k subscribers on Twitch and is growing at a steady pace. DocJazy resides in France and primarily streams himself playing slots, and poker. He also has an insane following on YouTube, where he has over 1.3 million subscribers and 125 million channel views. However, his videos on there are mostly blog-style content and gaming related stuff.
Online Casino and Land-Based Casino Game Youtubers
Not everyone is on Twitch. The platform caters to a younger demographic. More than half of their viewership comes from people in the age range between 18 and 34-years-old. However, nearly everyone with a smartphone watches YouTube videos. The platform is popular with those that are into gambling but not necessarily interested in modern gaming. Hence, these people enjoy watching casino game videos on YouTube, and several users that have gotten notoriety and a decent fan-base on the platform. Here are the top three:
1. Brian Christopher
Brian is a former actor turned slot maven. He posts daily videos of himself traveling around the US, visiting various casinos, and playing slots. His channel aims to educate fans on how land-based casinos operate, which games you should play, and how you should conduct yourself while at a gaming venue. His videos show him winning big, and sometimes losing. He currently has over 270K subscribers, over 170 million channel views, and collects over $10,000 a month from his Patreon page.
He was also the center of controversy two years ago when his account got terminated out of the blue, for seemly violating YouTube's community guidelines. A somewhat arbitrary decision, one that had no detailed explanation.
2. Slots Lady
Sarah, aka Slots Lady, is a twenty-something from Toronto Canada, who loves visiting Vegas and Niagara Falls casinos. She posts pre-recorded videos of herself playing at different land-based establishments. Sarah tends to focus on slot games based on popular movies and TV series, such as The Sex and the City slots, Game of Thrones, and The Simpsons slot game.
She has over 150k subscribers on YouTube, and only over 4k on Twitch.
3. LetsGiveItASpin
LetsGiveItASpin is a brand run by a man that goes by the name, Kim, a former professional poker player. He has a respectable following of 61K subscribers on YouTube and over 50K on Twitch. He often posts clips of himself playing at LeoVegas online casino, which is his favorite gaming site thanks to their selection of games and a good reward program. His big win video reactions are the best.
His favorite games are, in fact, slots, though he often mixes things up by playing live-dealer tables, and some video poker. He is also big in promoting responsible gambling and often mentions the importance of limits.
4. Casino Wins Videos
One thing that we should especially mention are casino wins videos. These always get the most views. Once a viewer sees a thumbnail with the words top win, biggest win, jackpot prize, they almost immediately click. They are not clickbait titles, because the videos do contain what's advertised. If you visit any of the mentioned YouTube channels and sort their videos by popularity, you'll see that big win videos are always at the top. People love to see others claiming massive prizes. Maybe they are vicariously living through others, imagining themselves in their place, and they are hilarious.
Stream Movies About Casinos & Gambling
Speaking of watching people gamble, what are some classic movies about the activity you can enjoy today? If you're wondering where to stream Casino Royale? Well, currently, it is available for rent on Amazon Prime, but starting from August 31st, you can find Casino Royale streaming on Netflix.
If you are in the mood for another classic gambling feature, Casino movie is streaming on Netflix as well. You can experience the magic of a 70s Vegas casino as DeNiro, Pesci, and Don Rickles shine in Martin Scorsese's epic crime film.
Other fantastic gambling and casino movies you can check out on Netflix include 21, Mississippi Grind, Win it All, and Molly's Game.
If you have never seen Rounders, Croupier, The Cooler, Hard Eight, and Owning Mahowny, they are a few other great pieces of cinematic entertainment that you should seek out elsewhere.
The Cincinnati Kid and The Hustler are two gems from the 60s, no one should miss out on, whether they are a fan of games of chance or not.
Twitch and YouTube Casino Streaming
For the few in the dark, Twitch is a video live stream service that came into existence in June of 2001 and is a subsidiary of Amazon. A spin-off of the general-interest streaming platform Justin.tv.
Today, almost all Twitch streamers also have a YouTube channel. They try to generate extra revenue by providing the same content to a different audience. Many even have multiple YouTube channels. Despite their standard channel, they also may have a highlight one, where they post clips of the most interesting occurrences on their streams. They can also run live streams on YouTube and accept donations as they play for a mass audience.
Nonetheless, popularity on one platform doesn't necessarily spill over to others. Many of those popular on Twitch, have less than a quarter of the subscribers on YouTube. Nevertheless, they still generate funds from their videos, as they are there to boost their popularity, and rake in some ad money.
All that out of the way, let's see which people have taken the casino streaming world by storm and have captivated internet audiences.