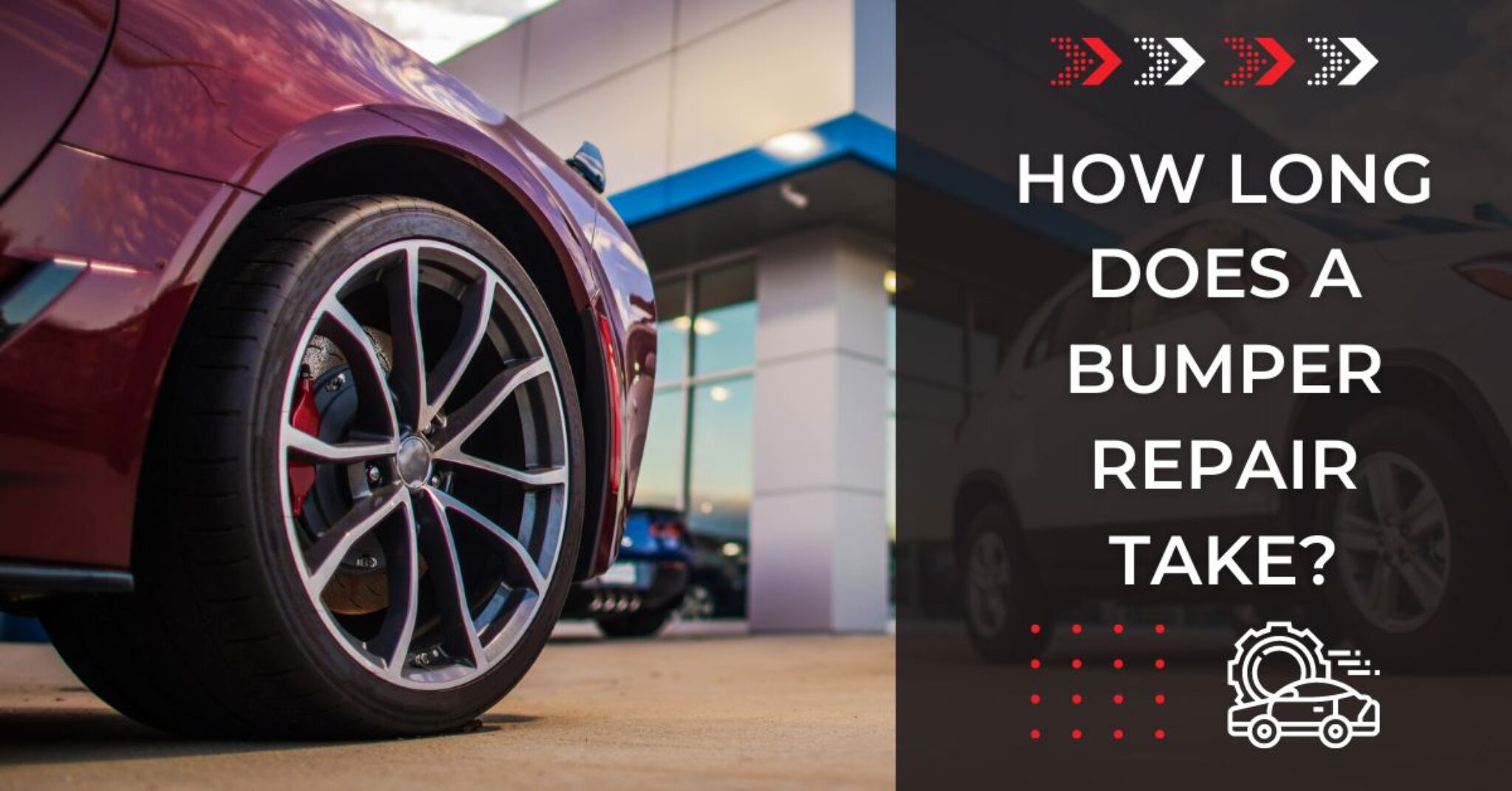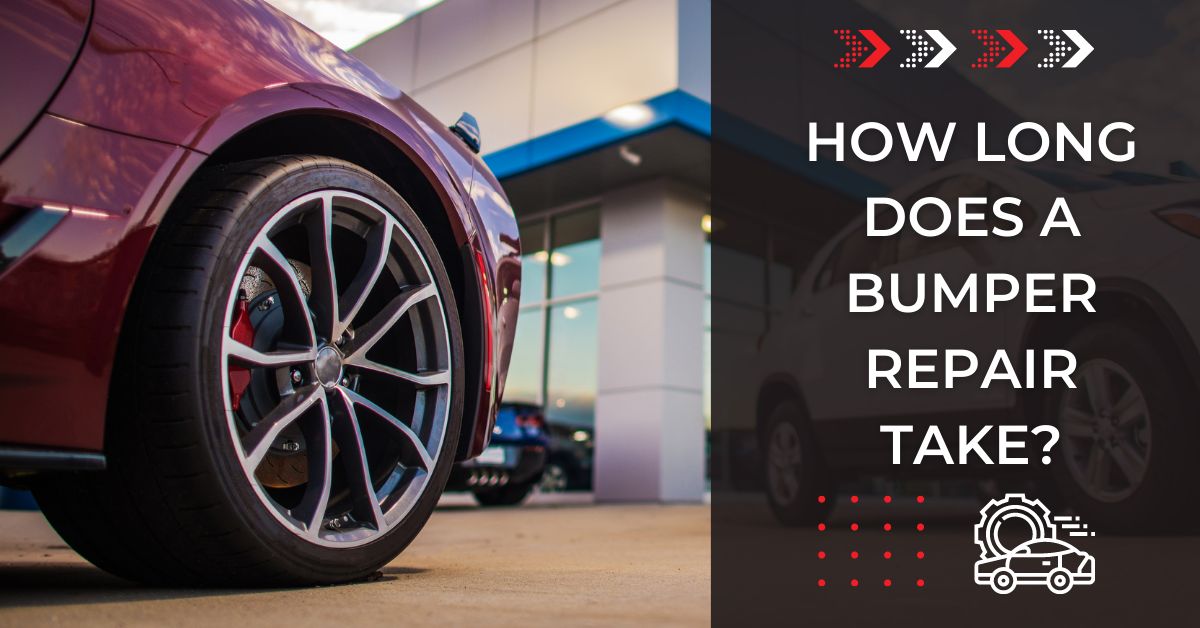 Bumper repair is the most common service car owners get from auto body shops. But many are asking, how long does the repair take?
In general, all auto body repairs will keep your car off the road for some time. It depends on the extent of the damage, your car model, and the shop you pick, among other factors.
In this post, we will discuss how long you should expect the repairs and how you can potentially speed it up.
Factors affecting the speed of car bumper repair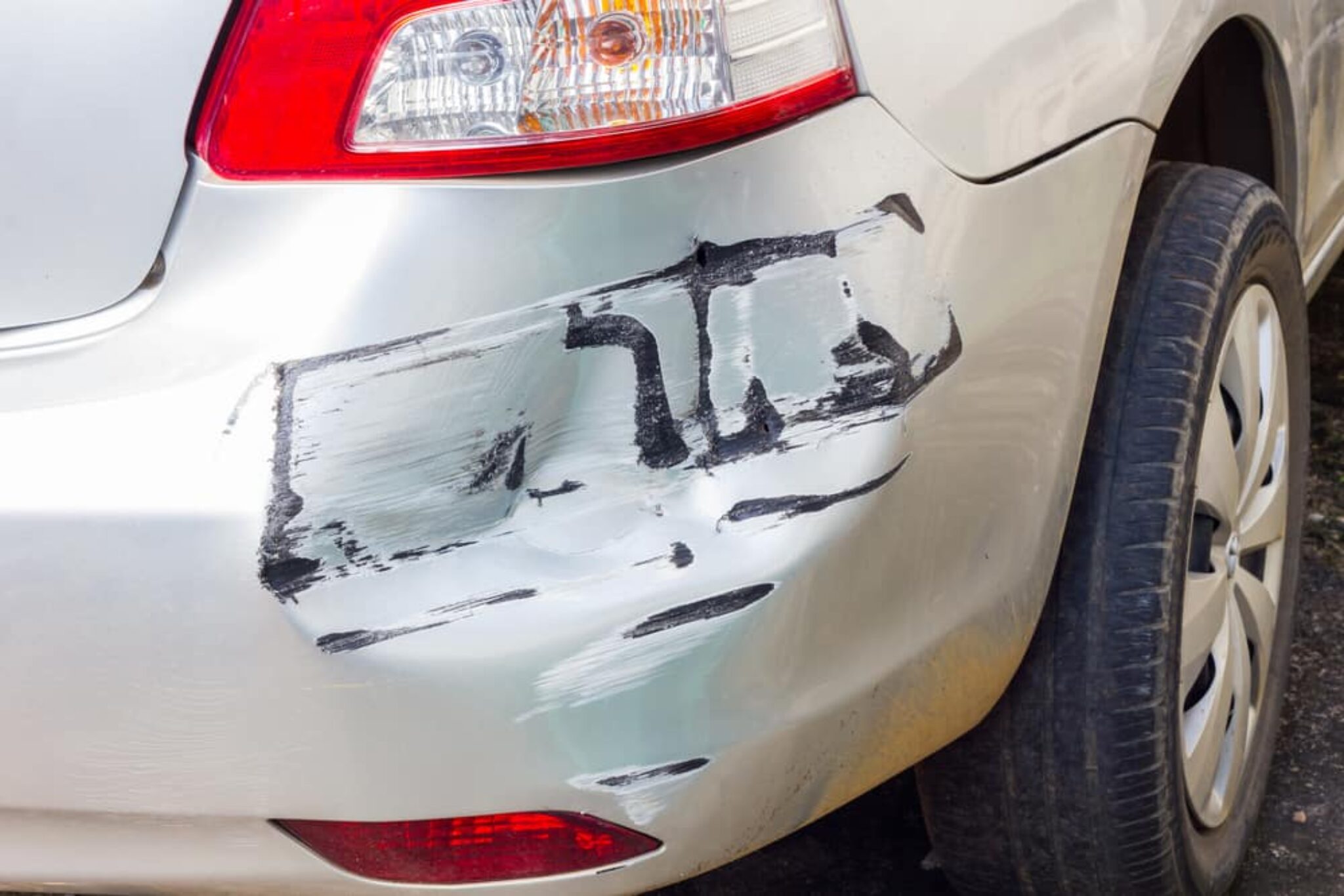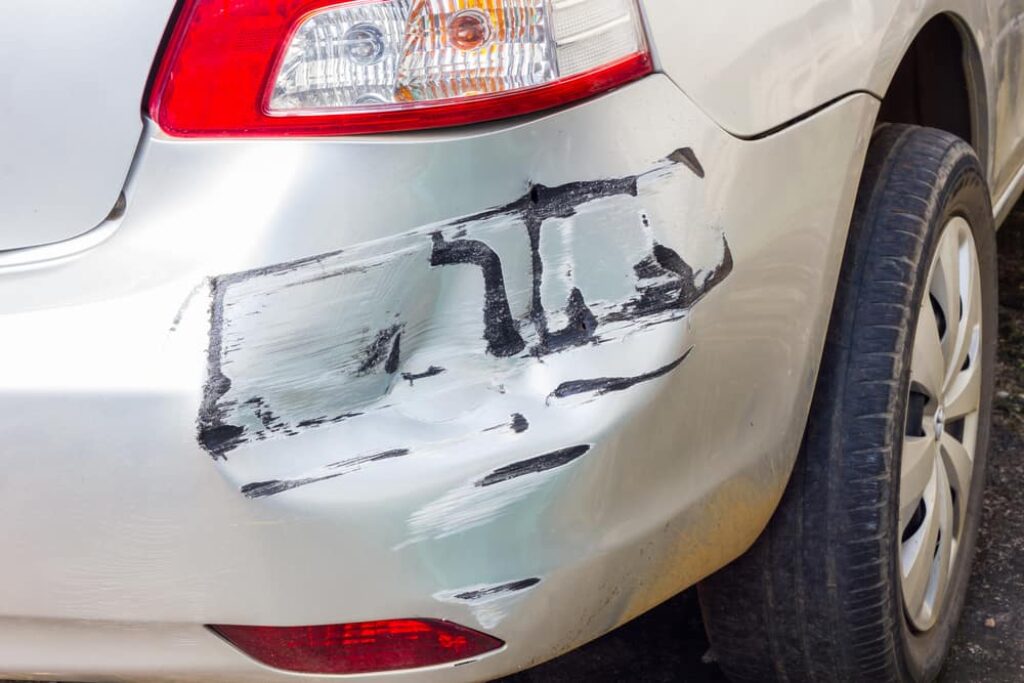 Bumper repairs involve a series of processes, which requires time and expertise. In general, you should expect the repair to last between 3 to 72 hours. The following factors will dictate the exact duration of the repair:
Type of car
First, it's important to consider the type of car you're getting bumper repair for. The make and model of your vehicle will impact parts availability, labor costs, and other involved processes.
In general, you should expect a longer repair time for rare or luxury cars. Repairing car bumpers of imported vehicles will also need extra time compared to commonly seen cars.
Overall, it's usually faster to repair bumpers of Toyota, Honda Civic, Kia, and other common brands. Meanwhile, luxury models from Lamborghini or Ferrari take longer to fix.
The extent of damage
Another thing you have to consider is how damaged your bumper is. Most of the time, loose bumpers are the fastest to fix while severely cracked ones can take time.
In general, the heavier the damage is, the longer your car will stay in the auto shop. The good thing is that auto body shops like Enzo Collision provide a free rental car while you wait. This way, you can go back on the road while they perform all the necessary repairs on your vehicle.
Aside from that, auto body shops can provide a time estimate on the repairs once they have inspected your vehicle. This also includes a quote for the repair cost.
Bumper material
Both plastic and metal bumpers take some time to repair. However, metal bumpers tend to be more time-consuming since it involves extra processes. For example, painting a metal bumper alone can take more than a day.
However, the downside of repairing plastic bumper materials is it has limitations. Severely crumpled or torn plastic bumpers are already subject to replacement.
To know if you need a bumper repair or replacement, we recommend going to a professional auto body shop. A licensed technician can advise about the best option based on the condition of your car.
Type of repair
Bumpers can sustain a wide range of damages, which will require a specific type of repair. They have varying turnaround times, which can range from a few hours to a few days. If you own a collector's model, you should expect a longer waiting time.
Here's a quick rundown of how much time it will take to perform the following repairs:
Plastic bumper repair. Since plastic bumpers are cheap and easily available, they are fast to repair. There's no expensive re-chroming or paint job needed, which directly slashes the price and waiting time.
Bumper scratch repair. Scratches are often the smallest damage a bumper may sustain. It could occur if you scraped off a curb or misread your parking. For small scratches, same-day repairs are possible, though cars may stay in the shop for 1 to 2 days.
Front bumper repair. For the most part, front bumper repairs will not take more than 3 days. However, collision-related bumper repair mages may take longer since the damage are often extensive.
Rear bumper repair. As with the front bumper, rear bumpers can take a few days to repair, depending on the level of damage. Rear-end collision-related issues could be more extensive, thus the need for longer repair periods.
Loose bumper repair. Loose bumpers are very minor problems. In fact, many auto shops can fix it on the same day, even on a walk-in basis. Sometimes, it only takes a good epoxy for less than three hours.
Cracked bumper repair. A cracked bumper can be repaired in as fast as 2 to 3 hours, depending on the actual damage. It's because most of these cracks are superficial and only on a cosmetic level.
Dented bumper repair. Large dents on metal bumpers can take 3 or more days to repair. Still, small ones can be fixed through paintless dent repair, which is cheaper and faster.
Parts availability
For bumpers that are beyond repair, a replacement is often the best option. While replacements may sound convenient, it can actually take longer than repairs.
This is due to the availability of the replacement parts. Car modes that are not as common often have parts that are hard to come by.
In this case, the auto body shop will need to order the replacement bumper from your car manufacturer. Even an after-market replacement may not be readily available and has to be ordered from suppliers just the same.
Owners of newly launched cars should expect longer bumper repairs since manufacturers are yet to roll them out in the market.
Your choice of auto shop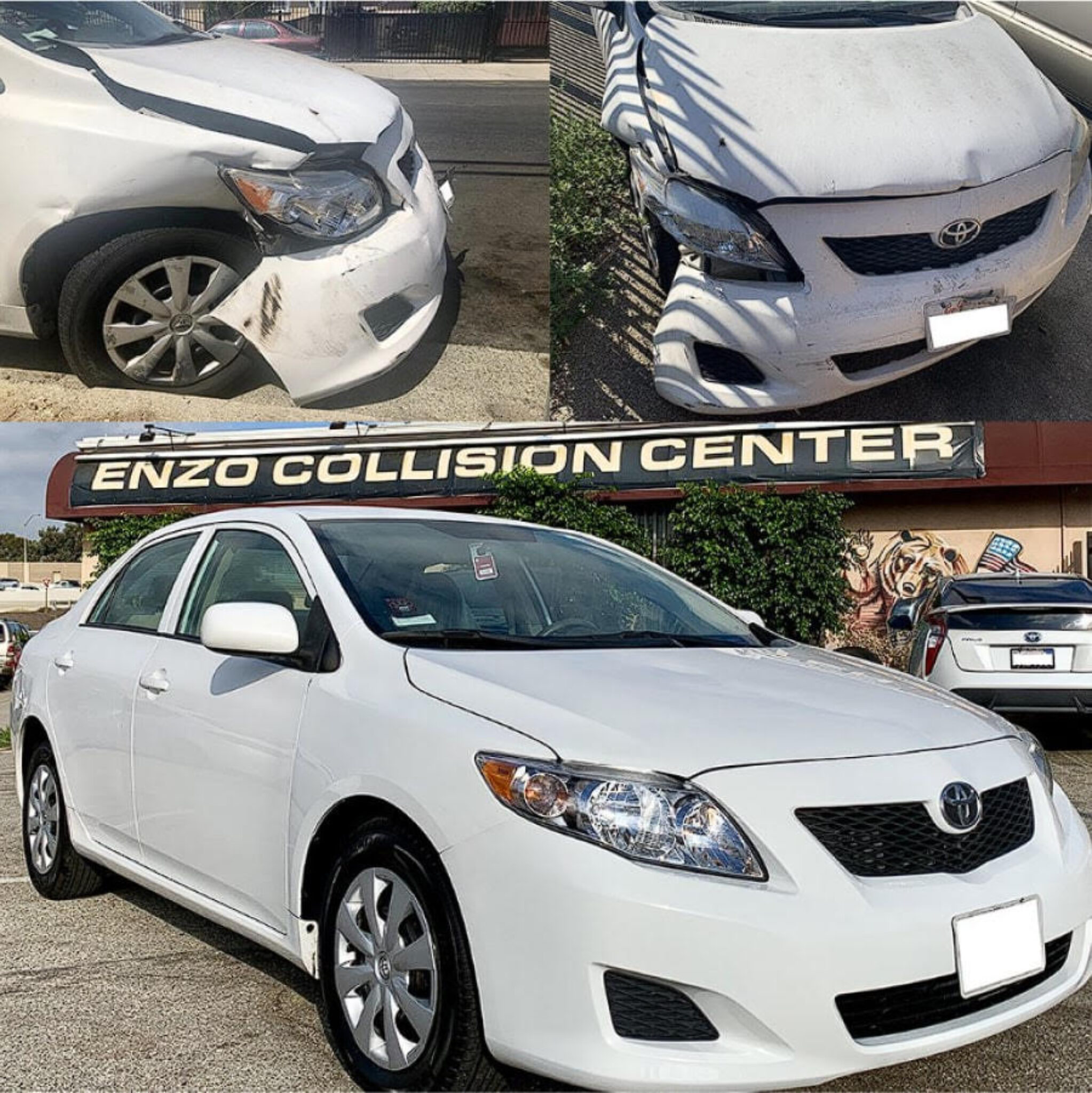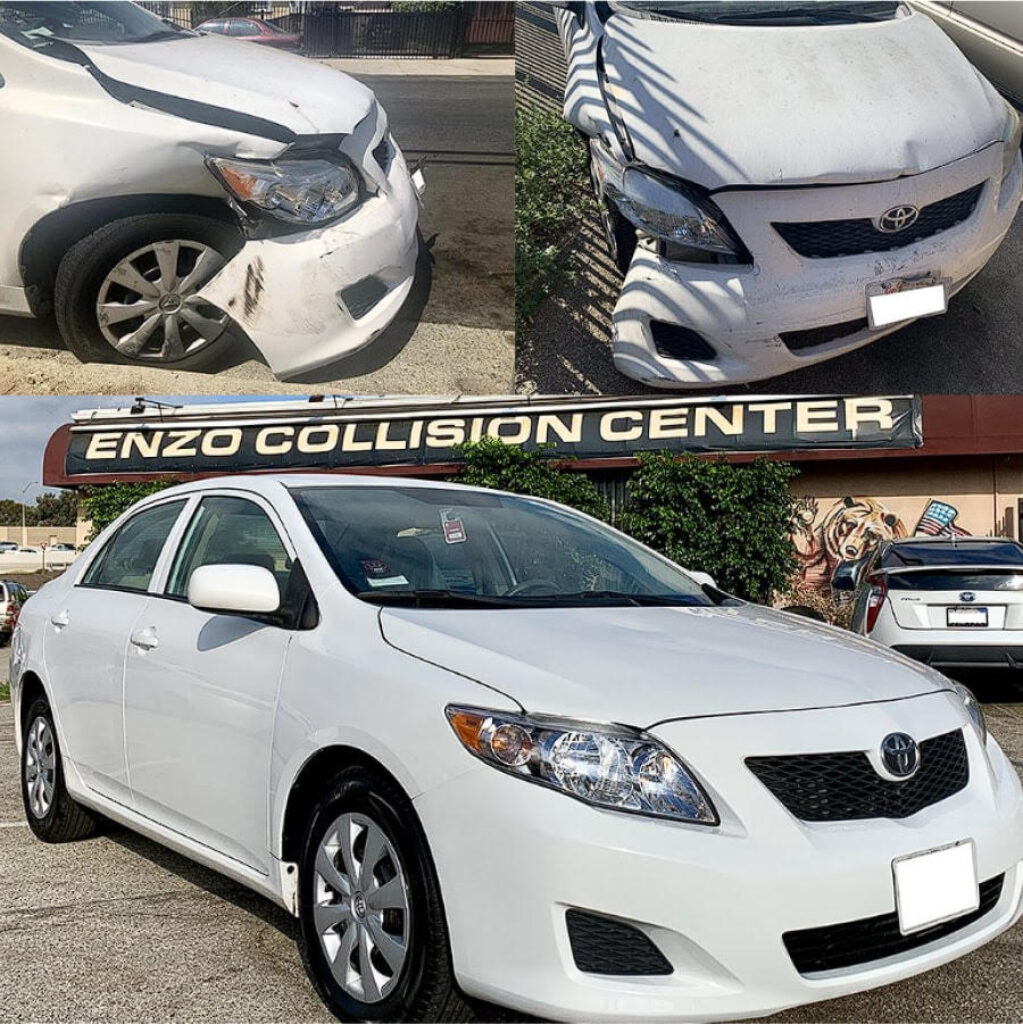 A big factor in the speed of your bumper repair is the auto shop you're going to choose. Most of the time, amateur repair shops will take forever to finish as they second-guess the process. Worse, the quality of the bumper repair may not be good.
To avoid this hassle, make sure that you only deal with repair shops with ASE-certified technicians. This certification is proof that the personnel has received proper training and experience for specific types of repairs.
Insurance claims
One thing that could slow down your car's bumper repair is your insurance claim. Some auto shops will not start the repairs unless everything has been cleared. This could take days to weeks, depending on the relationship of the shop to your insurance provider.
In this case, it's best to choose an auto shop with experience accepting insurance claims from your provider.
Also, it will save you from a lot of hassle when you choose a shop that provides insurance claims assistance. For example, Enzo Collision in Burbank provides complete auto insurance claim handling. They have an in-house lawyer who will process your eligible claims for faster and easier repairs.
The cost of bumper repairs
As with any car repairs, bumper fixes come at varying costs. Average costs can be as low as $100 or as expensive as $800+. It all depends on the type of damage, material, your car model, and a long list of factors.
Aside from that, your bumper's safety features, paint options, and preferred finish will also add up to the price.
We always recommend shopping around and comparing estimates before picking your choice of auto shop. It's important to note that very low repair costs aren't always a good sign. A lowball estimate is often a red flag for poor repair quality and not something to help you save money.
Always ask for a detailed breakdown of the repair costs. Ask about the inclusions and above all, always choose an auto shop with an excellent guarantee. The likes of Enzo Collision provide a lifetime repair warranty for all cars, whether leased or owned. This is added peace of mind and protection on your money.
Overall, each auto shop will provide different estimates for their repairs. It's important for them to inspect the car first for a more accurate price quote.
Do you want to know more about bumper repair costs? Read our separate bumper repair cost guide before your next auto shop visit.
Get fast bumper repair in Burbank!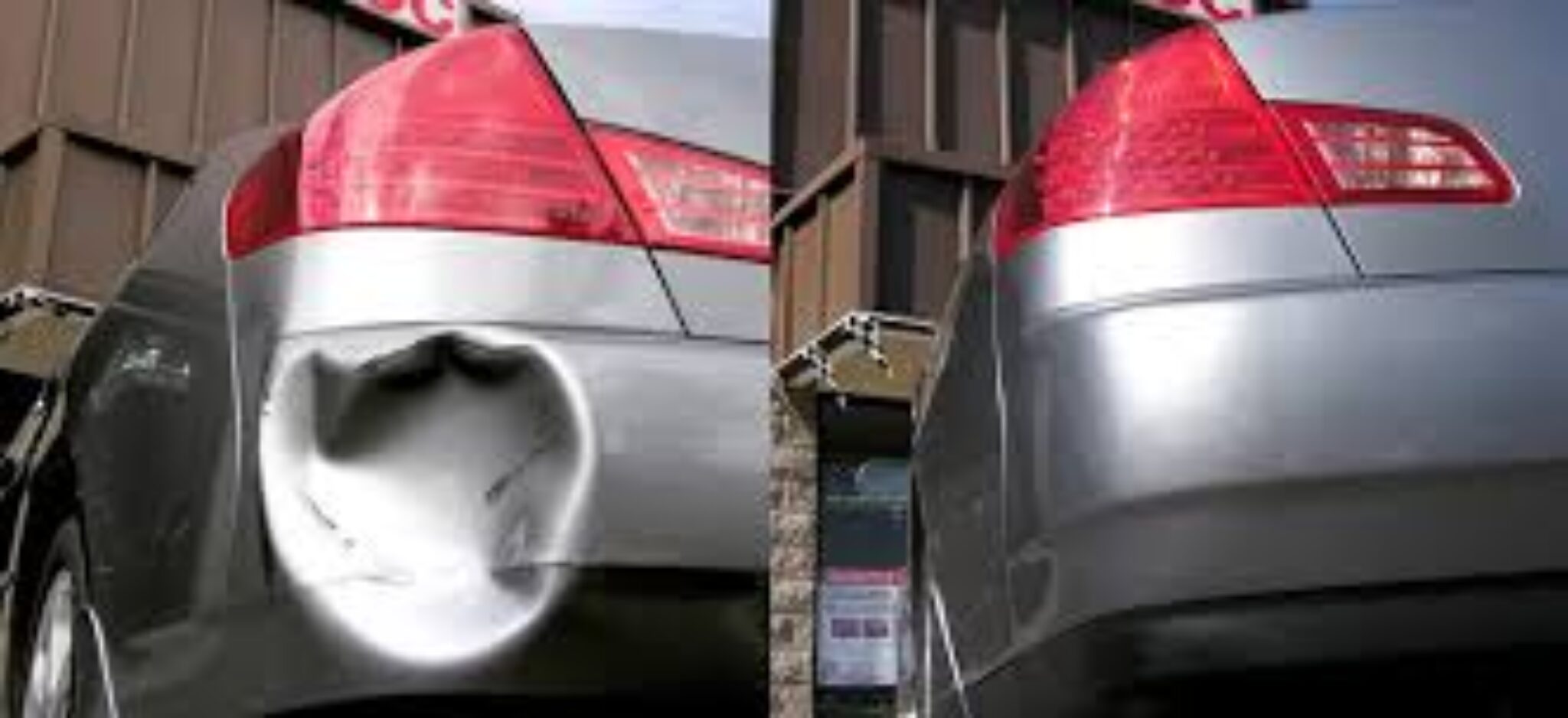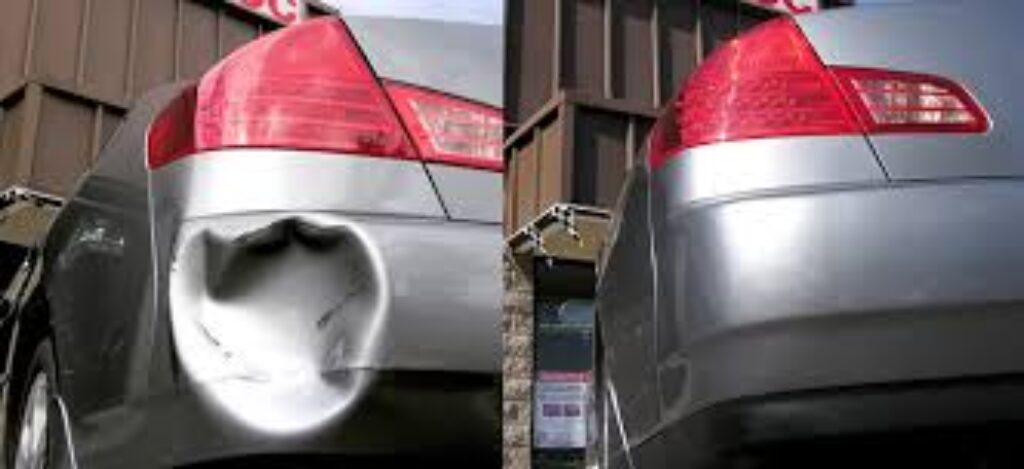 Bumper damage shouldn't keep your car off the road for too long. With the right choice of an auto shop, you can get quality repairs with the shortest turnaround time.
If you're located in Burbank, you should consider Enzo Collision for bumper repairs. We have ASE-certified, trained, and experienced technicians ready to restore your vehicle's bumper.
Our experts can work on any car make and model. We can also match the factory color of your metal bumper to restore its original appearance.
Despite our fast bumper repairs, we swear by the quality of our service. So much so that we provide a written lifetime warranty for all repairs – something that not all repair shops can offer.
Whatever bumper damage you're facing, call us, and we will fix it for you. We also offer other auto body services to keep your car in its tip-top shape