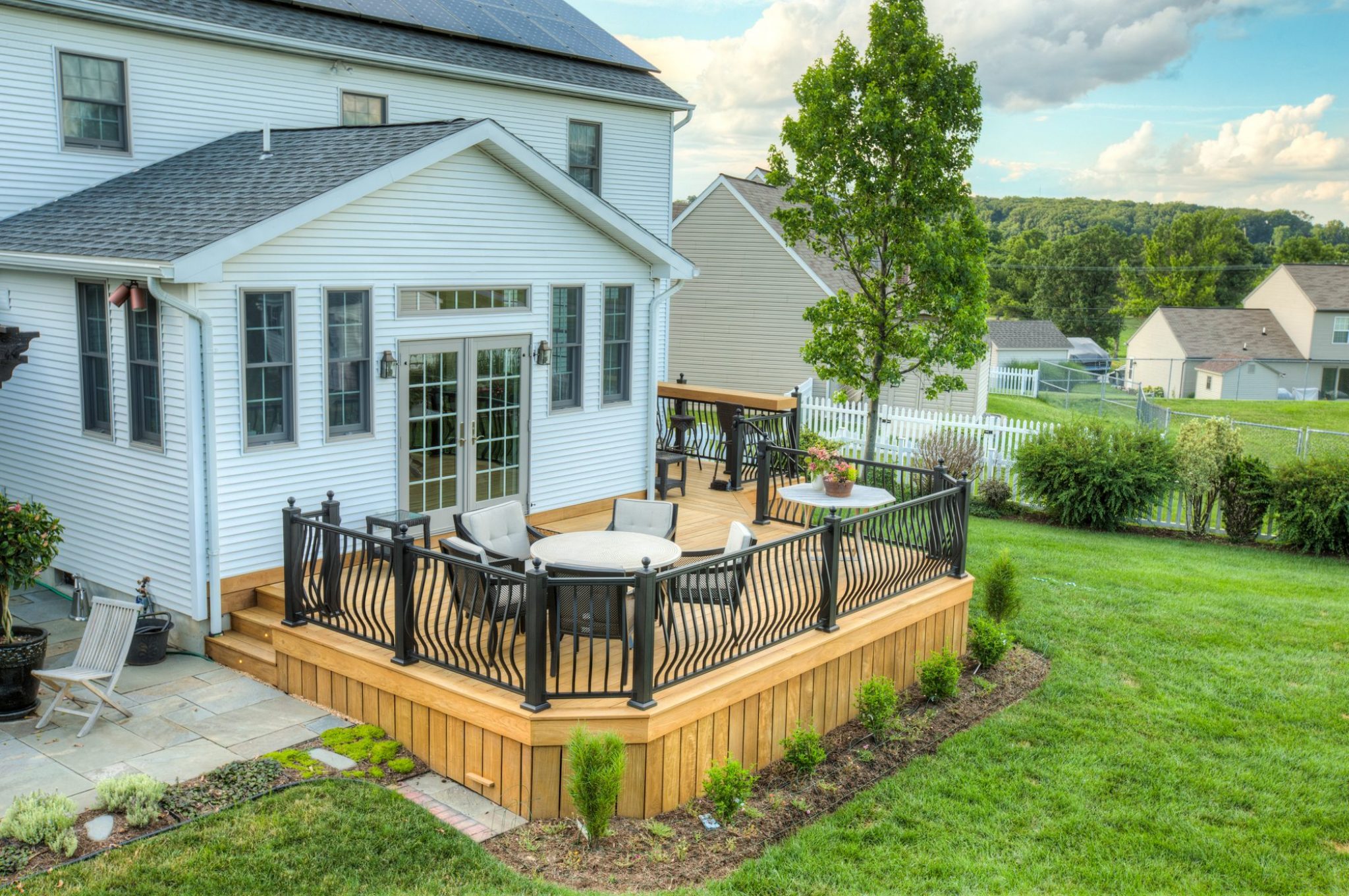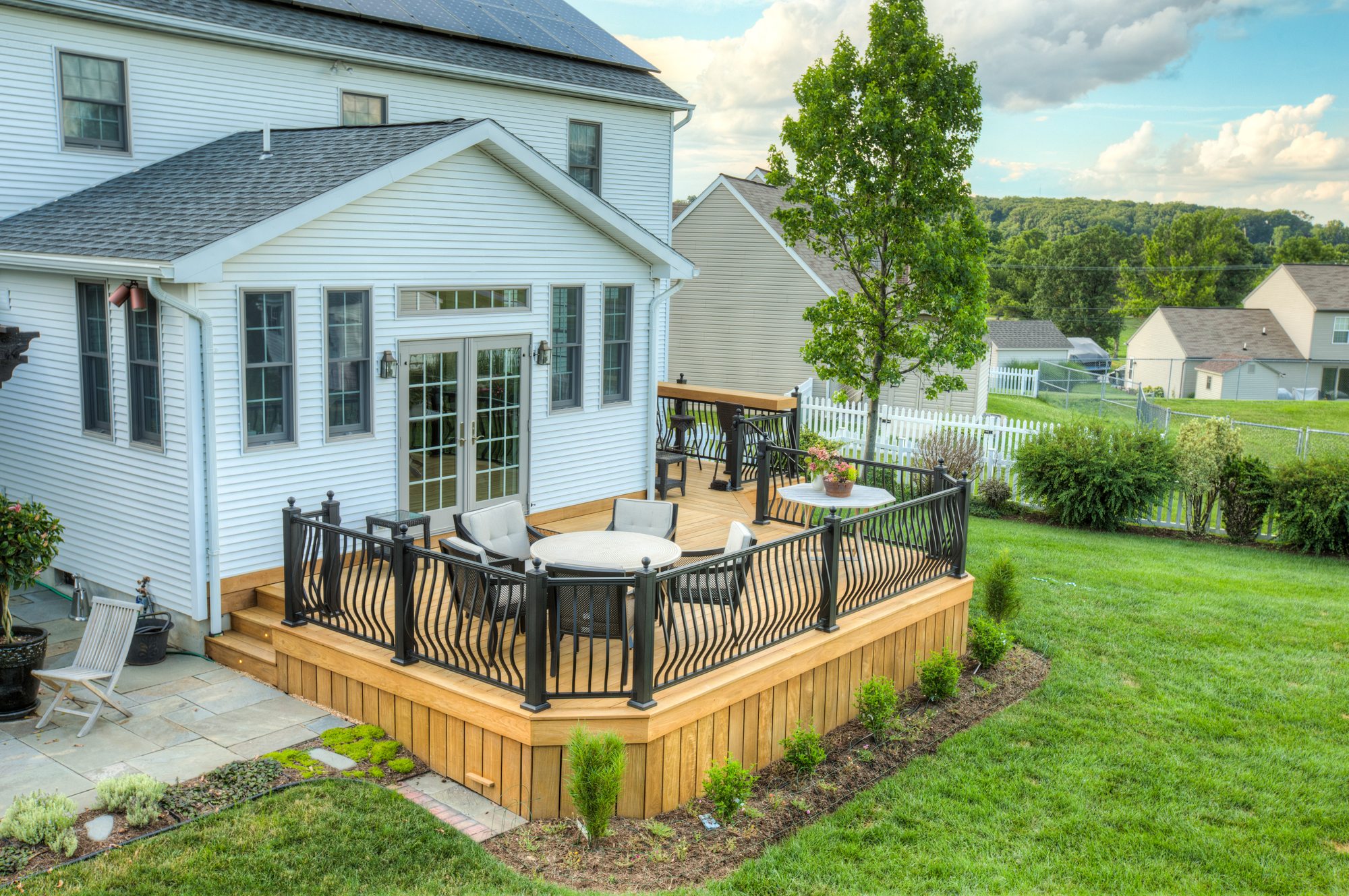 There isn't a better way to make your backyard more visually appealing than to build a deck.
Decking is one of those things that every homeowner takes huge pride in whenever they build it. But to think that this is an easy task is far from the case.
Building a deck requires a lot of things. From acquiring the materials to choosing the location, and even planning for it beforehand. Luckily for you, we will walk you through the 6 things to consider before building a backyard deck.
With all that said, let's go ahead with our guide.
1.  The Location
The first thing you should really put thought into is the location of the deck. Where you plan on building the deck is very important as it is the first step that every homeowner considers. You won't have a chance of moving the deck once you build it, so it goes without saying that you should think about the location first before anything else.
If you happened to have a large garden, then your choice is somewhat harder to make as more space means more opportunities. If your backyard is quite small or limited, then there won't be that much planning going around.
Regardless of your backyard space, your deck can either be attached to the house or not. There are no rules when it comes to this, but an attacked deck certainly looks better and is more popular with homeowners.
2.  Size
The next thing to consider is the size of the thing. Again, this one has more to do with the size of your backyard, as a bigger backyard means a bigger deck. Another important variable is your budget.
It should go without mentioning that a bigger deck will cost you far more than a smaller one. Functionality is the last factor we'll consider when it comes to choosing the size of the thing. If you have a fairly large family or group of friends, then you might want to consider building a bigger deck to fit everyone in.
If not, then maybe think about what you want to place on it? Do you plan on putting up patio furniture, a BBQ, maybe a hot tub? These are all things that should be considered when it comes to determining the size of the thing.
3.  Design
This is probably the most fun thing to consider. The design of the thing is really up to your interpretation. Custom decks are highly popular nowadays and the first choice for homeowners.
When we talk about design, we take into consideration the shape, height, material, and any extra features it might have such as stairs. But design is far from straightforward. Nailing a perfect design is harder than you think, and you'll probably spend endless hours on it.
A good thing to do is to hire a custom deck contractor service to take care of the design for you! This is something that a lot of homeowners do to hasten the process, and it is something you can do yourself.
Many of these contractors, such as decksforlife.ca, will give you lots of options in terms of material, build, height, shapes, etc.
4.  Materials
The material of the thing is highly important as various types give you different advantages. When it comes to choosing the material of your deck, then you have three primary options.
Those are softwood, hardwood, and composite.
· Softwood
Softwood is a very popular option and one that many homeowners ultimately settle for. Softwood includes the likes of spruce, cedar, fir, and pine. These trees are ideal for any homeowner that has a medium-sized budget as they don't cost as much as others.
Softwood is highly renewable and cheap because we can grow it in a year or so. This is why softwood is a perfect option for homeowners that are budget-conservative.
· Hardwood
Hardwood is much more durable than softwood, but it's also much more expensive. Hardwood includes the likes of oak, ash, mahogany, and Balau and they're some of the most expensive materials to make a deck from.
And if that wasn't enough, you will need to maintain the deck and every 5 years to increase its lifespan. While we do agree that hardwood decks look awesome, failing to maintain will make them catch rot.
· Compose
Compose is meant to look like natural wood, but it's made from wood fibers and plastic resin. This is a relatively new option for homeowners, but one that is quite solid.
Compose is very durable and can withstand all kinds of pressure and weather conditions. The cons of using compose are that it can also be quite expensive. This wouldn't have been a problem if we didn't take into consideration that composes is less durable than hardwood and in some cases, softwood.
5.  Privacy Matters
When it comes to privacy and protection, you might want to install railings just to make sure that no one is looking. This is mostly the case with decks that are connected to the house and are meant to be slightly higher.
When it comes to the railings, you can either make it yourself or buy one of those pre-built railings. These are meant to solve your inconvenient problem, but it can be really hard to hit the perfect one in comparison with your own deck.
Thus, maybe a better choice would be to build one yourself.
6.  Screws and Nails
Screws and nails are what will hold the thing together. Since there is some level of DIY-ing when building a deck, you wouldn't want to make a bad job and have the thing fall flat after a month.
That's why you should always go for quality screws and nails that won't corrode. Faulty nails and screws are very easy to spot, as they'll be made from cheap material.
To find quality nails and screws, always look for stainless steel or coated metal as these are the most durables ones that will never corrode.