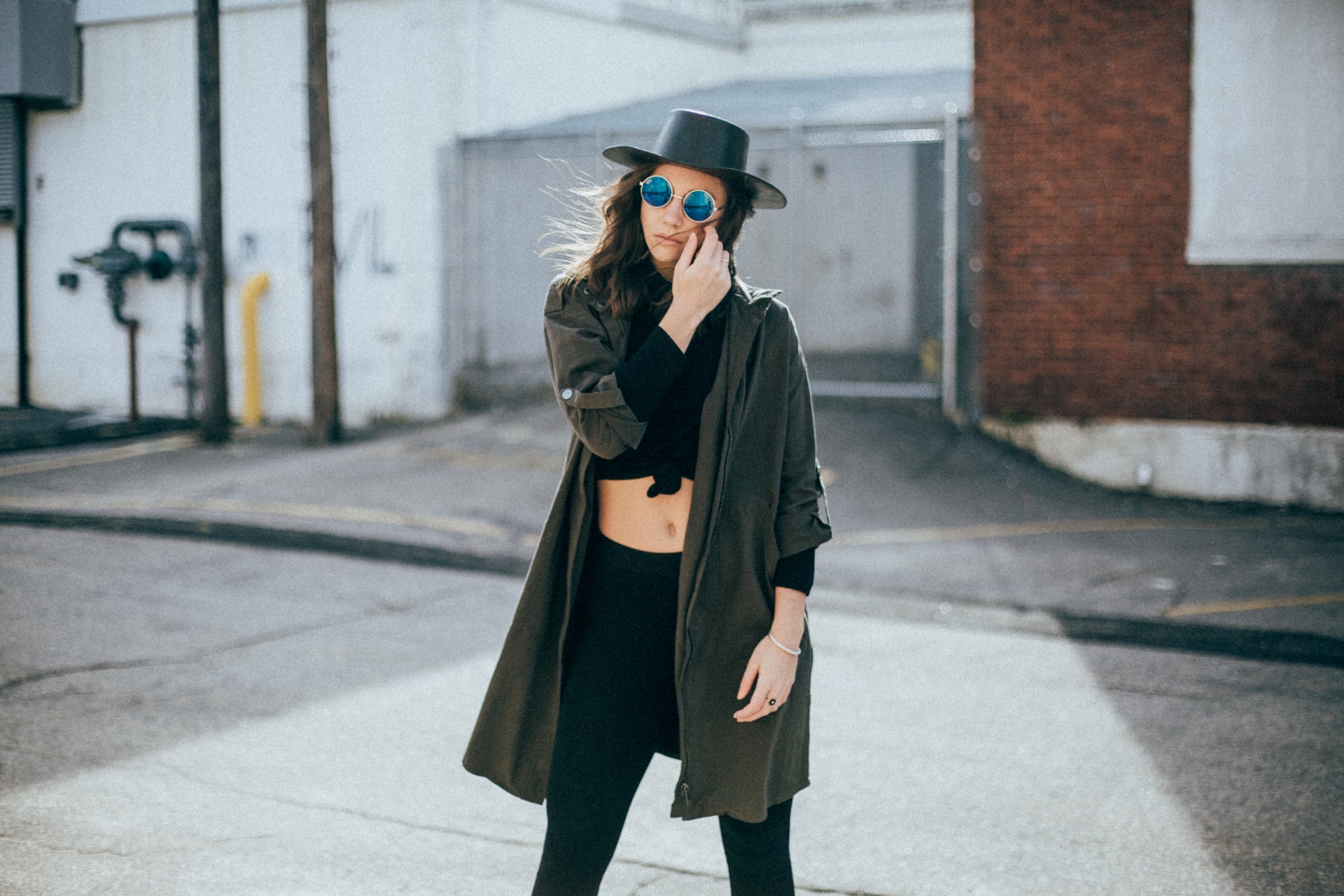 Fall is an excellent time to embrace the outdoor life and rock with trending outfits. It is a time to dress with off-kilter, unexpected, and timeless pieces. Typically, it is an exciting time to spice up your wardrobe and make a bold statement during any occasion.
Some of the refined and unique pieces to kick off the fall season are discussed in this article. We select for you deep textures, intriguing designs, and intricate details that will make any occasion memorable. There are various super admirable fall trends, such as the bright hues of lime green or hot pink attires. We spoke with the founder of Revir – Rebecca and here are some advices she gave us:
Everyday Oversized Tunic
The everyday oversized tunic is a drapery and ultra-soft tunic top to wear during fall. It is precisely crafted with premium soft and lightweight modal or the spandex rib. You can either opt to rock with black, white, or pewter colors.
If you love the comfort, this soft tunic is the ideal addition to your wardrobe during the fall season. The tunic has a layer that adds comfort, warmth, and style, ensuring you pull a statement look. Ensure you keep things cute and cozy with this beautiful tunic.
Mia Pant
The mia pant is a wide palazzo pant containing a uniquely slim fit at the hip and waist. It also has a distinctive A-line shape adjacent to the hem. The elastic waist and the high waist design make this clothing a fantastic collection. It also comes in different colors, such as copper, allspice, and black.
The pant should be a staple in the wardrobe. You can opt to wear these high waist unique pants with a patterned top or shirt. What makes this pant outstanding is because it is ultra-comfortable and offers incredible warmth.
Drea Two Top
The drea top is a classic and timeless piece to incorporate into your wardrobe. It is crafted with a lightweight and soft jersey. What makes it outstanding is its sheer design giving you versatility when wearing it. It resembles a cardigan, and it's an ideal over-layer for many clothes. You can opt to wear the fan or ivory piece when going out during fall.
Ensure you look chic and sleek during the fall season by wearing this unique piece. You can perfectly match this top with a patterned skirt or your favorite pair of jeans.
Lure Tie Cardigan
The lure tie cardigan is a modern and sophisticated layering piece to add to your fall's fashion list. It contains a tie at the front, which you can adjust to feature your admirable look. The cardigan is crafted with cotton, spandex, modal, or rayon material which is perfectly blended with a twist of the jersey.
You can either opt to purchase peacock, merlot, or dusk heather colors. The cardigan brings out something extra and brings out a bold statement. Since it is crafted with a soft material, it is pretty comfortable, and its warmth is unquestionable.
Everlie Sweater
The Everlie sweater is made with lurex sparkle material and has an outstanding gorgeous design. This design is perfect for rocking all year and is precisely a classic piece to wear during fall. You can bring out a bold look by wearing the sweater with booties and a combination of cute leggings. You can also substitute the booties with your favorite pair of sneakers.
The sweater is comfortable and adds warmth, especially during the cold fall months. Its unique design and outstanding style makes it the perfect outfit to rock during the fall season.
Rebecca Rouched Dress
The Rebecca rouched dress is designed with a slim and gathered design, and it's a stretchy dress that is easy to fit. This unique dress is crafted from soft modal and spandex jersey material. You can either purchase copper, purple, and black color.
The rouched dress is an elegant and timeless piece to add to your wardrobe. Its uniqueness and design make it outstanding apparel to wear during fall.
Luxe Leggings
The luxe leggings are luxurious and ultra-soft, making them classic and comfortable to wear. This legging is designed to fit both short and tall people. It is made with soft spandex and modal material making it quite comfortable to wear during fall.
If you want to flaunt a casual look while maintaining a high-end fashion statement, this is the ideal outfit for you. If you love flaunting your curves, the luxe leggings help bring out the best body contours. You can wear these leggings when going out for a walk or just strolling in the park.
Aria Top
The Aria top is crafted with a soft material and has two unique drawcords on the shoulders. It allows you to style different designs and styles. You can wear this top as an off-shoulder or cowl design. You can make this piece unique by attaching a belt to the top. The top comes in a versatile of colors ranging from spandex, rayon, cotton, and modal. The versatility of this top and its different designs make it outstanding to rock during fall.
Nadia Belted Cardigan
The Nadia belted cardigan comes with an attached belt that you can tie at the back giving your waist a uniquely cinched appearance. This unique belt also gives out a carefree look for women who are looking for a casual look. It also contains a v-shaped hem which makes it a classic look for the fall season.
You can either opt to rock with either black or white color. The white color allows you to bring out a sophisticated look and is a healthy assortment to include during fall. The cardigan is also comfortable and quite warm and brings out a statement look for any woman.
Key Takeaway
If you are looking for outstanding fall clothes to rock during fall, ensure you try out the above classic and timeless pieces. The versatile stapes are a healthy assortment to include in your clothing collections. You can effectively achieve simple, official, or bold statements during fall with the above trendy pieces. You can also talk with your fashion designer, who will help select the best and remarkable details to wear while maintaining a modern fashion sense.