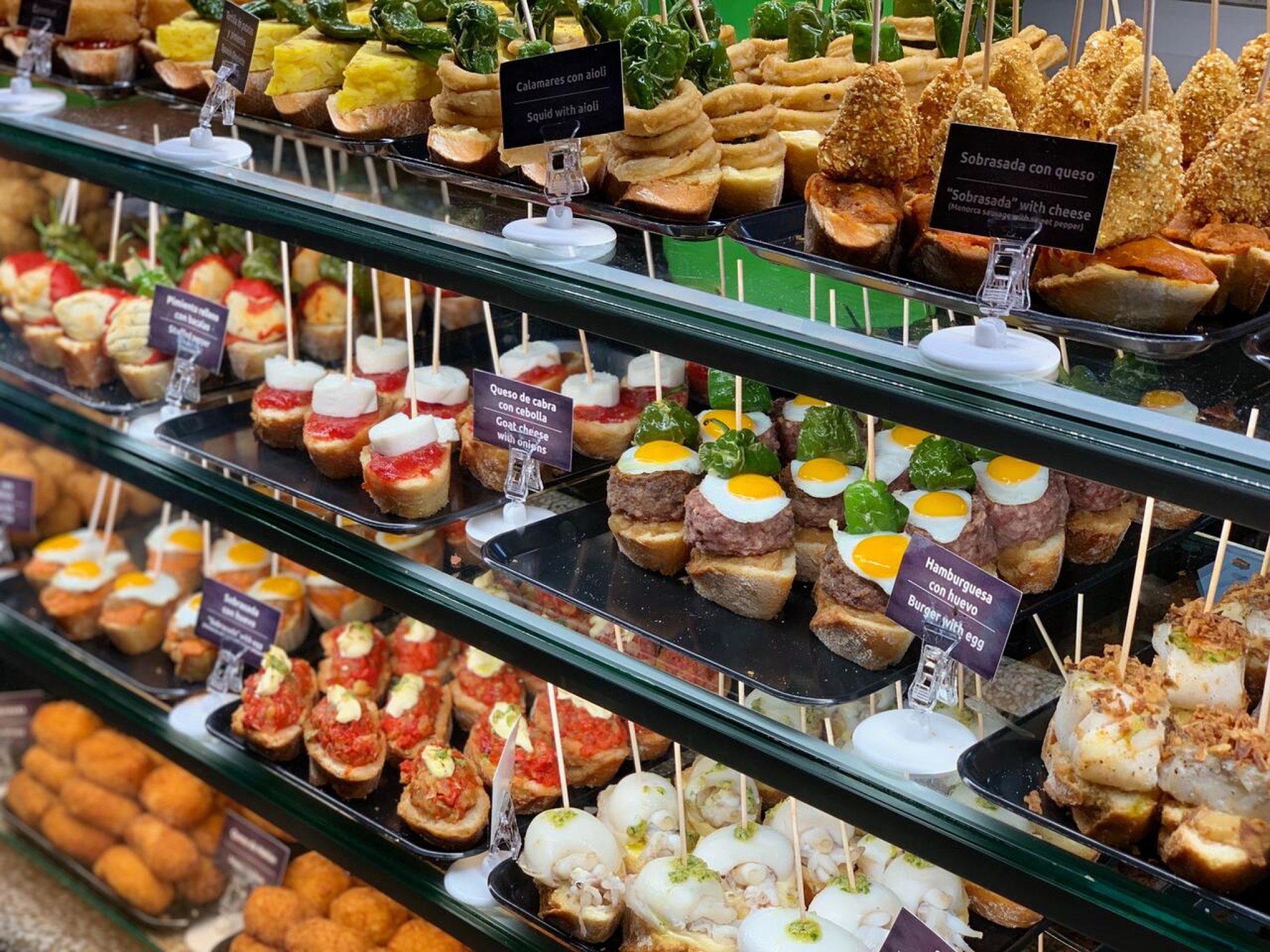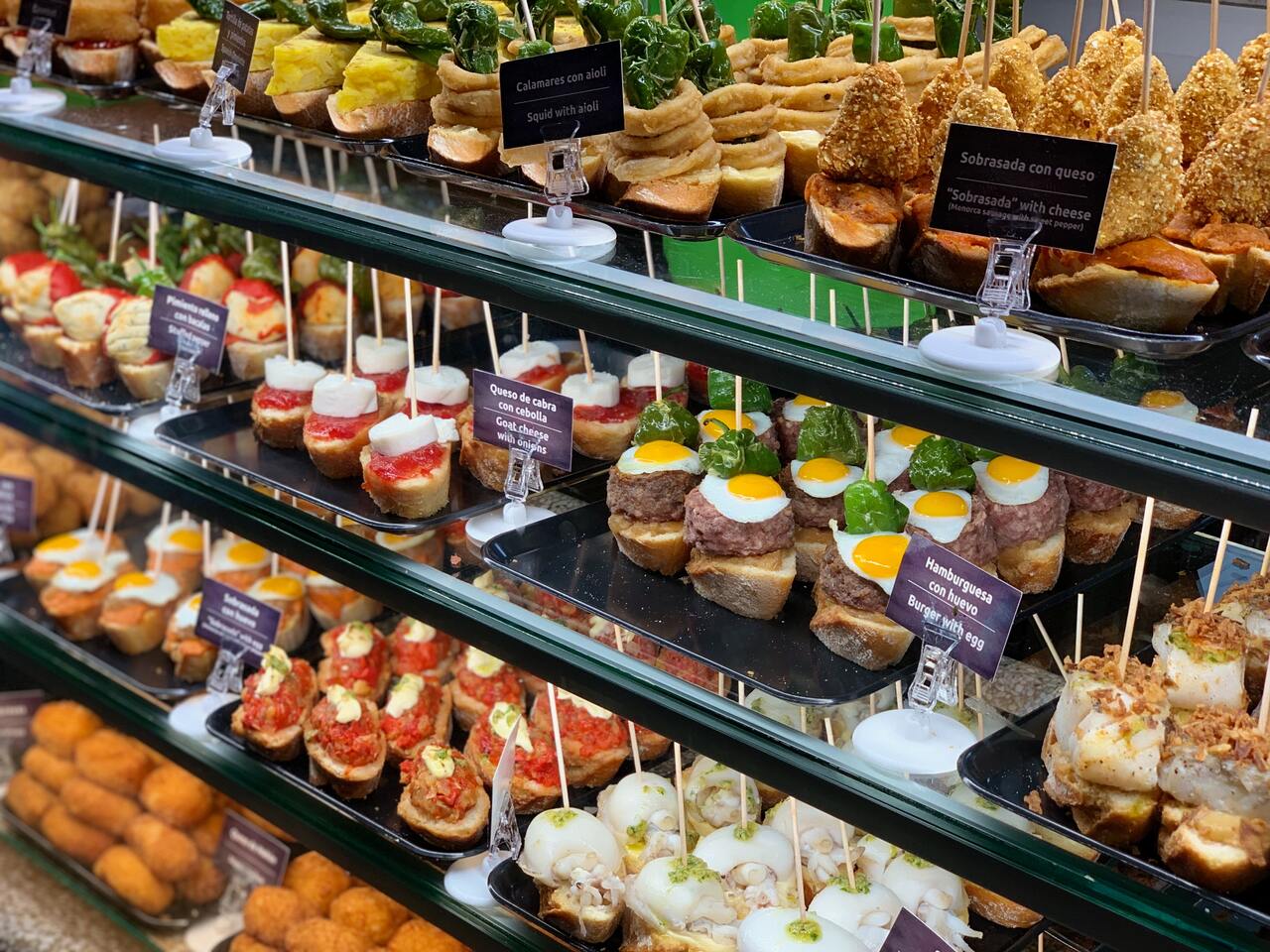 Spain is one of the most visited countries in Europe, praised by its visitors for a wide range of things. The country offers great weather most of the year, lush white sand beaches, authentic culture and historic sightseeing attractions, breathtaking landscapes, lots of world-renowned museums and galleries, a buzzing nightlife and some of the coolest festivals and events out there.
Spanish food, however, deserves a special mention in this list – the delicious cuisine and locally produced wines are highly popular across the globe, and travellers simply cannot get enough of it. If you're looking to learn more about Spanish cuisine, deliartfoods.com has lots of helpful information. Otherwise, here are 8 of the best places to visit in Spain for our fellow foodies!
1. Madrid
Being the capital as well as one of the largest cities in Spain, it's no surprise that Madrid is a heaven-like place for foodies. The city is absolutely filled with quirky cafes and restaurants, including ones with Michelin star awards. In the capital, you can taste all of the most popular local meals, such as tapas or paella.
However, Madrid's true specialty dishes include bocadillo de calamares (a fried squid sandwich) and the cocido madrileño (a traditional pork stew). Additionally, dessert enthusiasts will be happy to hear about the many brilliant chocolate shops and street food chocolate churros that Madrid is home to.
2. Valencia
While the rice-based local dish paella is served in many different varieties across Spain, the most traditional flavours can be found in its birthplace town – Valencia. The infamous Valencian paella includes a mix between chicken and / or rabbit meat, snails, white and green beans and saffron.
The city also offers a few other unique paella versions, such as arròs negre, typically cooked with squid or cuttlefish. Valencia is also home to Agua de Valencia, which is a local must-try alcoholic drink made out of gin, vodka, cava and orange juice.
3. Galicia
For all the seafood lovers out there, Galicia is your place to be. The coastal Spanish town is known for its unique approach to seafood dishes, serving some of the most unusual, yet finest delicacies. Don't be surprised when you spot percebes, or goose barnacles, on the menu (which are also incredibly expensive due to the difficulties of collecting them).
Besides the somewhat odd dishes, Galician restaurants also offer all the beloved seafood classics, such as octopus, crab, lobster and clams. As you are enjoying the fine dining Galician experience, you may also taste a variety of beautiful locally-produced wines.
4. San Sebastian
San Sebastian is often referred to as the ultimate food destination in Spain. Its great reputation is just as deserved for the Michelin-star restaurants serving the most popular dishes with a local twist as it is for the pintxo bars. Pintxos, also spelled pinchos, are a similar meal idea to tapas, only with different types of ingredients and slightly larger.
Traditionally, these are small meals that include various cheeses, olives, meats and bread , typically served in a bowl or in the form of a sandwich. In most bars locally, pintxo dishes will be lined up at the bar counter where you can help yourself – make sure to keep hold of the sticks that come with them, as this is how your waiter will count what you owe for your meal.
5. Barcelona
Among the many things that the city of Barcelona can be proud of, foods and restaurants are definitely at the top of the list. Barcelona is known for its local bodegas serving the most delicious Spanish produce, including smoked ham and sausages, all kinds of cheeses and wine poured straight from the barrel.
The city also has some of the greatest markets, where you may enjoy authentic tapas along with a wide range of Catalan cuisine dishes or treat yourself with mouth-watering chocolate desserts. A must-try specialty dish in Barcelona is the Catalan Escalivada – a unique type of salad.
6. Seville
Gazpacho is one of the most popular dishes in Spain, enjoyed by both tourists and locals all year round, and Seville is where this gorgeous cold soup originates from. The tomato-based dish has many different variations you may try, including: salmorejo, a thick consistency soup with tomatoes only, ajoblanco, which has garlic and almond in it, pipirrana with onion, green peppers and cucumber, or porra antequerana that has eggs in it.
While the different variations of Gazpacho steal the show in Seville, the beautiful town has many more food experiences to offer, whether those are food tours with a local, market shopping or tapas bar crawling. Some of the must-try local dishes her include tostada de pringa (a kind of pork sandwich), croquetas (a ham, cheese and shrimp snack), carrillada (pork cheeks with red wine sauce and potatoes) and espinacas con garbanzos (spinach and chickpea stew).
7. Granada
The staple meal in the charming town of Granada is plato alpujarreño – a traditional Andalusian dish made with Serrano ham, morcilla blood sausage, chorizo, potatoes, migas, pork loin, fried eggs and sweet peppers. However, if the meaty feast is not your cup of tea, Granada is also known for the many local variations of traditional Spanish meals, including seafood dishes, pastries, tapas and so on. In fact, Granada is the most popular for its free tapas in nearly any place you will visit – as long as you buy a drink, you will be given a delicious tapas dish for free to enjoy with it.
8. Santiago de Compostela
You may have heard of Santiago de Compostela in the context of the infamous Camino de Santiago pilgrimage routes, as thousands of tourists visit this small city every year as the final destination of their walking holidays. That's not the only thing that this stunning town is known for – it's also one of the best places for Spanish cuisine lovers.
Santiago de Compostela is home to lots of amazing (and budget-friendly) eateries, cafes, bakeries and street market stalls. Here, you will be able to get all of the classic Spanish dishes, including tapas, as well as delicious, locally-produced wines. A must-try meal while visiting Santiago de Compostela is pulpo a feira, which is a traditional Spanish dish with octopus, ham and potatoes.