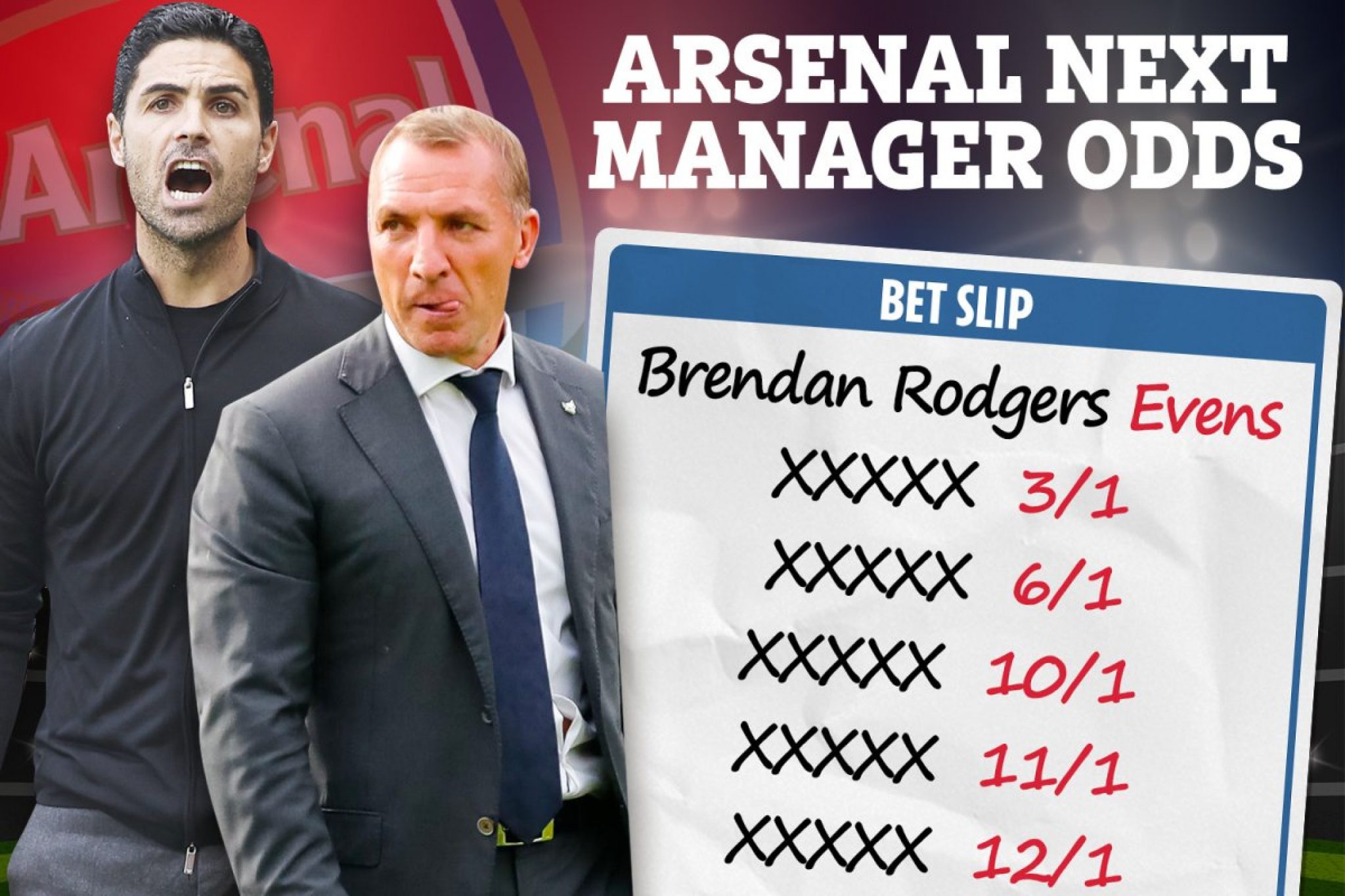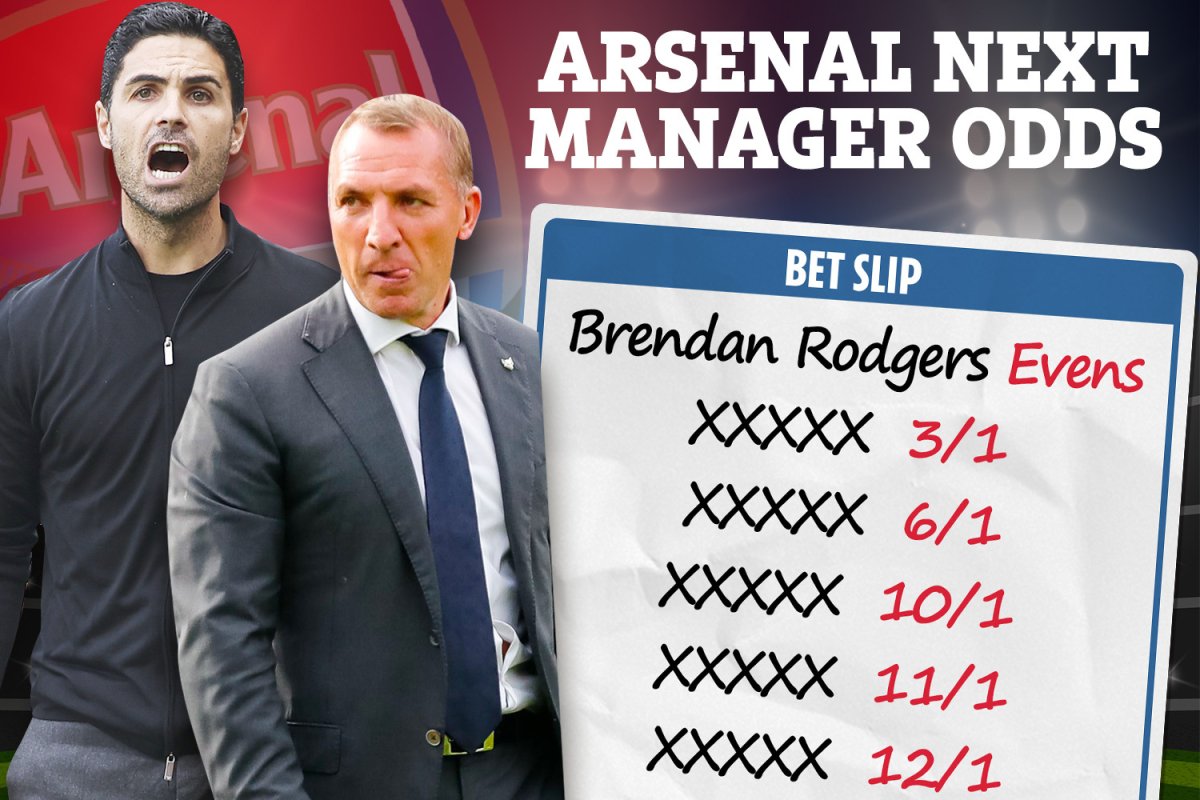 Such is the cruel nature of football that there are already odds available for the next Arsenal manager despite Mikel Arteta still remaining in the job.
For how long that will remain the case is up for serious debate after a disastrous start to the campaign has left the Gunners at the bottom of the Premier League table with no points or goals scored after three games.
Starting with an opening day loss to Brentford, they were then well beaten by both Chelsea and Manchester City to seriously leave the pressure on Arteta's shoulders heading into the international break. They face Norwich City, Burnley, and Tottenham Hotspur in their next three matches upon returning and they could prove to be a pivotal run in Arteta's reign.
Arsenal is without European football this season for the first time since 1995 after finishing 8th in the Premier League last term and have spent £160m on transfers this summer. That level of investment demands results and makes them the highest spending side in the Premier League this window.
Failure to secure an acceptable return of points over those first three fixtures after the international break and the Arsenal board could well call time on Arteta's reign and be forced to search for a third permanent manager since Arsene Wenger's departure in May 2018.
If you are interested in betting on who you believe will be Arsenal's next manager then be sure to head to Max Free Bets first. They are your one-stop resource for all of the best betting offers and free bets from the UK's best betting sites, online bookmakers, and betting apps. Max Free Bets will always give you the best value when betting online.
Below, we will be assessing the current main contenders and odds of the next potential man in the hot seat at the Emirates Stadium.
Brendan Rodgers – 2/1
At this moment in time, Brendan Rodgers is the bookies' favorite to succeed Arteta as the next Arsenal manager. If that were to be the case the Gunners would be forced to cough up yet more cash on top of their £160m worth of investment on new players this summer, with Rodgers having signed a five-and-a-half-year contract worth £10m a year that expires in 2025. It also remains questionable whether Rodgers would want to switch Leicester for Arsenal given the current situation of both clubs. Leicester is a club on the rise that is consistently challenging for the top four, while Arsenal has been in decline for a number of seasons.
That said, there is no doubt that Arsenal is the bigger club and the lure of being the man to turn around their fortunes is an extremely tempting prospect. Rodgers has also shown a ruthless side before when he left Celtic and the chance of winning yet another treble in Scotland to move to the King Power Stadium. Rodgers' entertaining brand of football would be well received and fits with the traditions of Arsenal. It certainly looks a good fit on paper but Arsenal would have to do a lot of convincing to make Rodgers leave what is an exciting project at Leicester.
Antonio Conte – 4/1
Antonio Conte would perhaps be the dream appointment for most Arsenal fans but likely an unrealistic one at that. Conte was targeted by north London rivals Tottenham over the summer but the Italian rebuffed their offer and his recent jobs indicate he is only willing to take over a club that is ready to compete for league titles right away. Arsenal could hardly be further away from that reality having lost each of their first three matches and their summer recruitment policy appears to indicate that they are planning for the future, rather than for the immediate.
Conte has been a serial winner as a manager with five league titles to his name, including one Premier League title with Chelsea back in 2016/17. He also led Inter Milan to the Serie A title last season but left in the summer following the club's financial issues that led them to sell key players in Romelu Lukaku and Achraf Hakimi. Conte looks to be a pipe dream for most but could be the culture changer that the club needs.
Eddie Howe – 4/1
Having been out of a job since leaving Bournemouth last year, Eddie Howe looks ready to return to management and almost took over at Celtic before being unable to agree on terms on a deal. The 43-year-old is one of the most highly-rated young British managers in the game and is renowned for his ability to work with and improve young players, something which would appeal to Arsenal at this moment in time. They have a young squad featuring exciting prospects such as Bukayo Saka, Emile Smith Rowe, Kieran Tierney, and Ben White, all of whom are set to be key parts of the club's future.
Howe may not be the most exciting name on the list of candidates but he is proven in the Premier League across five seasons, though the final one ended in relegation. Unlike Rodgers, the club wouldn't have to pay any compensation to get hold of Howe either, something they may be inclined to lean towards given their huge summer spending spree. Many have thought for a while that Howe has been ready for the step up to a bigger Premier League club and Arsenal could well be the ideal destination for him.
The best candidate?
From the three main contenders, Rodgers certainly feels like the best fit. He has proven himself to be an outstanding coach at developing players during his career and is undoubtedly the best British manager there currently is. Rodgers' teams have always played an attacking brand of football that entertains and that is something Arsenal have become synonymous with since the Arsene Wenger era. The Northern Irishman is an ambitious character who may well find the opportunity to turn the Gunners around all too good to turn around. Arsenal would have a difficult time in getting him away from Leicester, but this would be their best possible outcome should they decide Arteta is no longer the man.