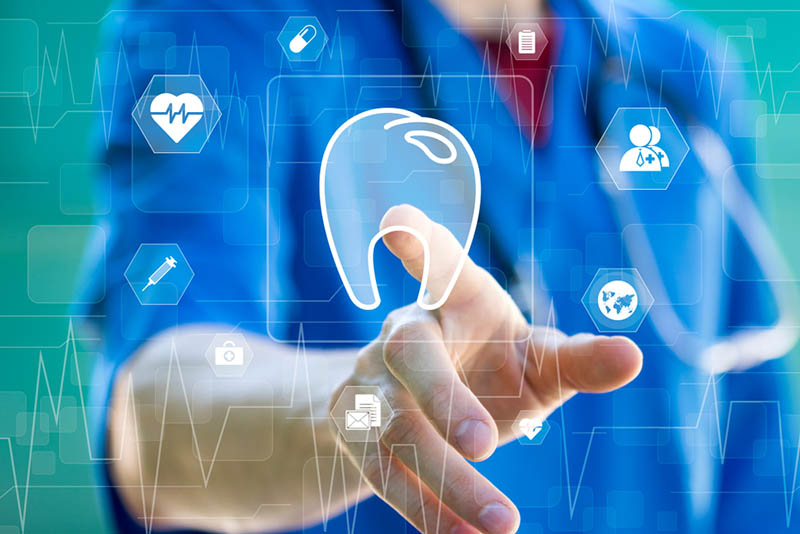 With the world constantly changing and evolving, there are a lot of innovations going on in the health sector. Telehealth is the buzzword nowadays that defines the beginning of a new era in the medical world. The shifting trend towards virtual care and telehealth, especially amidst the global pandemic has also introduced virtual dental care in the scenario. Just like the term telehealth, teledentistry also seems to be getting much popularity and has emerged as an essential component in the virtual health care world.
Telehealth basically refers to the multiple health care tools and telehealth systems that are meant to ensure healthcare services remotely, through live video chats, RPM or remote patient monitoring, mHealth or mobile health, and various other online platforms.
Of course, this has been possible with the advent of fast-speed internet access. If you are looking to benefit from telehealth or teledentistry, high speed and reliable internet are all that is primarily needed. To grab a faster internet connection for seamless connectivity, you can click for info to find the best ones in the store for you. Once you have a trusted internet connection, you are all set to avail the telehealth service you need.
If teledental health is your concern, then you have landed on the right post. It's pretty fascinating to think that a person who does not have a dentist around or lacks access to a certain dental service, can get still get dental care through telephonic or video conferencing features.
Remote dentistry is extremely effective for any emergency diagnosis or treatment. It usually involves a virtual dentist visit that can also prove to be less pricey and well equipped to provide effective dentistry consultations. All hail the technological advancements and easy access to high-speed internet today. Here we have all the necessary information for you to be well aware of the various aspects of this gift of technology, how does it actually works, and its various uses and benefits to avail. So dive in!
What is teledentistry?
Teledentistry is a big step towards virtual care and treatment for patients. It allows patients to meet dentists anywhere and anytime through video conferencing, text messages, voice calls, or any online portal. This saves patients from the struggle of seeking urgent dental emergency departments. Amidst the COVID-19 crisis, when travel and commute are already restricted, uncertain, and unsafe, teledentistry ensures that the patients get good quality dental treatment and care needed. Thus, people who lack dental facilities in their immediate vicinity can still access the same level of care without the worry to travel anywhere and resolving any urgent oral or dental issue.
What does teledentistry Work?
A virtual dentist visit or teledentistry in the broader perspective can be carried out effectively in the following ways:
One of the most common forms of teledentistry is real-time live video calls between the patient and the dentist. This live session can also be in the form of a series of questions asked by the dentist for diagnosis followed by treatment.
RPM or Remote Patient Monitoring
This involves innovative tools to be able to check the patient's oral health remotely including finding out the pH level of the patient's saliva or any dental medical test.
mHealth refers to mobile health and involves any dental-based interactions as mentioned above, via mobile smartphone technology.
How to search for a teledentist?
You can start by contacting your dentist's office and check if they offer virtual visit services or any kind of remote service. If not, then you can proceed to multiple teledentistry platforms and services like Virtudent for instance, just a click away.
How to prepare for teledentistry?
The patient should be prepared when videoconferencing with the dentist. The dentist might need pictures of the problem area of the mouth, make sure you have good lighting, or keep a flashlight. You may ask a family member to join you and help with the flashlight if needed. The area of your sitting must be well lit for the dentist to check for any facial swellings and the room should be quiet for better communication. Make sure you have any previous medical reports or x rays with you during the virtual interaction as the dentist might ask for it.
Various uses and benefits of teledentistry
Teledentistry has made it possible to conduct virtual dental visits via online platforms or even telephone. It has also facilitated dentists for any irregular visits and expanding their reach. The patients are also relieved from the difficulty of traveling, protecting them against COVID-19 threats too.
Among the main benefits of teledentistry, the dentist can avail the ease of working from home and yet carrying out checkups or provide consultations through live video or any other aforementioned tool.
Patients having any COVID-19 symptoms can receive any urgent dental care while staying home and quarantining. They can visit the dentist clinic later if they want, once their COVID- symptoms, and reports have cleared.
Since extensive and enhanced cleaning is extremely critical in dental care procedures, it is helpful to deal with less serious patients via video, to spare more time for any acute cases or dental surgeries that can be better carried in the clinic/office.
Teledentistry allows patients to save their time and money, especially if they are located in any remote area with dental clinics located far away.
Impact of the Global pandemic on the Teledentistry market
Amidst the corona crisis that hit the world and transformed our normal routines, teledentistry has become a more popular option and has been able to facilitate the patients in a better way. It has provided a safer and more convenient platform for receiving dental consultation and care via virtual; appointments. It is evolving as a common healthcare service throughout America with more people reaching out to dentists through various online platforms.
The Bottom Line,
Undoubtedly, teledentistry is a broad category of technological innovations for dental or oral health solutions and is intended for offering remote dentistry consultation and services, making dental healthcare more accessible than ever before. It is indeed an asset for dental care and saves patients from multiple expensive office visits. It is surely here to stay in the future and is better able to protect patients from any coronavirus exposure nowadays, who need dental care services.