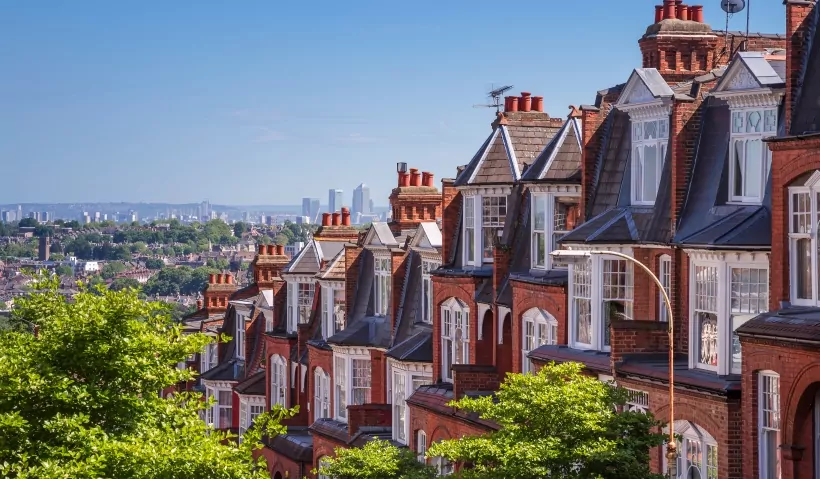 The UK is one of the best-developed countries in the world. Therefore, it is not a surprise that many people are interested in moving there. Also, buying a property can be a great option since the real estate market is stable, and prices are following inflation rates, which means that it can be a safe investment.
Moreover, we have to mention that you don't have to be a citizen to buy property. Therefore, it can be your first step before applying for citizenship in the UK. In this article, we will introduce you to some important details related to the real estate market in the UK.
Main Benefits
When it comes to the main reasons why investing in property in this country is a great option, we have to mention several factors, such as the economic stability, positive trends, and high demand for houses and apartments in many areas of the country.
Moreover, the UK is known for being strong and stable place in both political and economic terms. That is a very valuable factor that can affect the fluctuation of prices in the housing market. The importance of that is related to the fact that you can only expect that the value of your property will increase over time.
Also, there is a positive trend in the industry where prices are going up steadily by a range of 5% to 10% after 10 years. Besides that, higher demand of people interested in moving there is affecting the rise of values even more.
Legal Requirements
Learning more about the legal process of buying a house is essential. As we already mentioned, it is allowed for foreigners. However, there are some other details to be aware of. First of all, you should know about two models of ownership, which are freehold and leasehold. Freehold grants complete ownership of the property and the land it stands on, while leasehold allows ownership for a specific period, subject to a lease agreement with the freeholder.
Besides that, you should learn more about different taxes that will be included. The tax landscape can be complex, and different tax rules apply to residential and commercial properties. For residential properties, investors may be subject to Stamp Duty Land Tax on property purchases above a certain threshold, as well as Capital Gains Tax on any profits made from selling the property. Commercial property transactions may also attract SDLT, and investors need to be aware of Value Added Tax considerations for commercial property purchases.
What Are the Best Destinations?
As most of you might be expecting, we will put London in the first place as the most attractive location to choose as a foreign investor. This city represents one of the economic centers of the world, with many well-known companies having their headquarters there.
It is an urban place constantly working on innovation, which is attracting more investments, and more people, and that is also having a positive impact on the real estate market. However, keep in mind that such investment will be much higher when compared to other parts of the UK. Still, it can be the most profitable one as well.
The next place that we have to mention is Manchester. It is growing and developing quite rapidly in recent years, and there are many tech companies, along with popular universities, and modern projects. Therefore, it can be a great solution for investing in both a suburban house or an apartment in the city area.
Another great option is Birmingham, and one of the main reasons is the infrastructure, including the high-speed train that will connect this city with London. Other great options for investing area Leeds, Bristol, Liverpool, and more.
Avoid Potential Risks
While it can be a cost-efficient and profitable solution, keep in mind that mistakes are always possible. Therefore, you should never rush with your decision. The first thing to do is to explore the market and consider different solutions available. It can be a demanding process that can require professional support. That is especially the case if you are not familiar with the legal requirements and other details related to this market.
In that matter, the easiest and safest solution would be to contact a well-known agency from this country that will help you find the right house or apartment for your needs and budget. They can also help you get through the buying process.
Furthermore, you should learn more about the trends. This factor can tell a lot about what you can expect in the next 10 years. For example, if you notice that a lot of people are buying in certain area, there is a chance that prices will become higher there over time. On the other side, seeing a long list of houses in an area, and not so many people interested in buying them is a sign that you should avoid that place.
There are also some standard parts of the process where you should check the condition of the property along with some other details like legality and price so that you can be sure that you are investing in the right option.
The Bottom Line
As you can see, investing in property in the UK can bring many benefits. However, the process is not simple, and there are many factors to consider. The key is never rush and to always make informed decisions.
The best way to do that is to work with agencies and professionals who can guide you through the research and buying process. Also, the difference in price can be quite high when you compare different areas. However, the current price is not the most important factor.
Instead of that, you should focus on future prospects and potential of some place. For example, now might be the best moment for investing in real estate in Birmingham since the fast trains that will connect it to London will make it much more popular in the future.