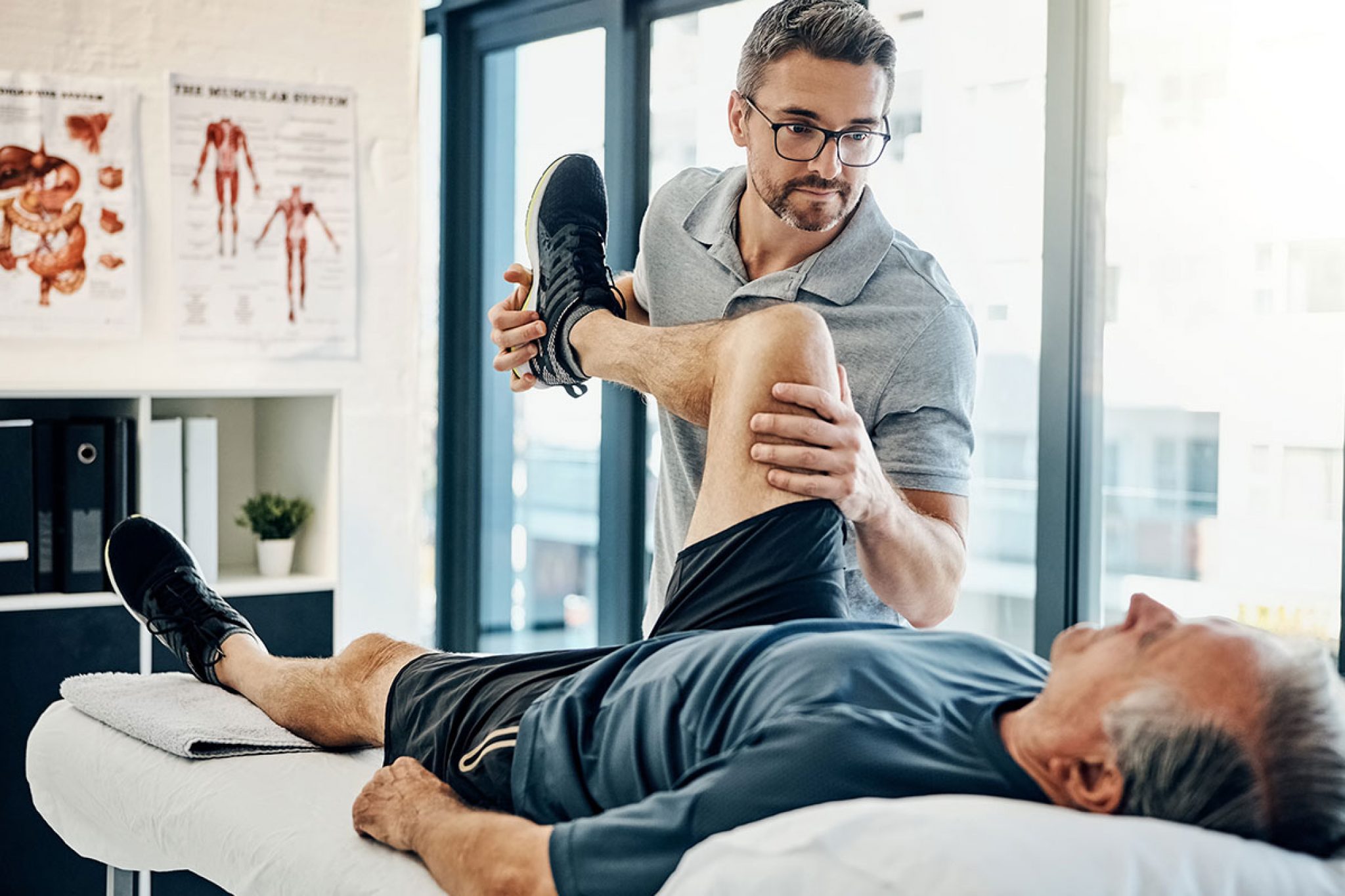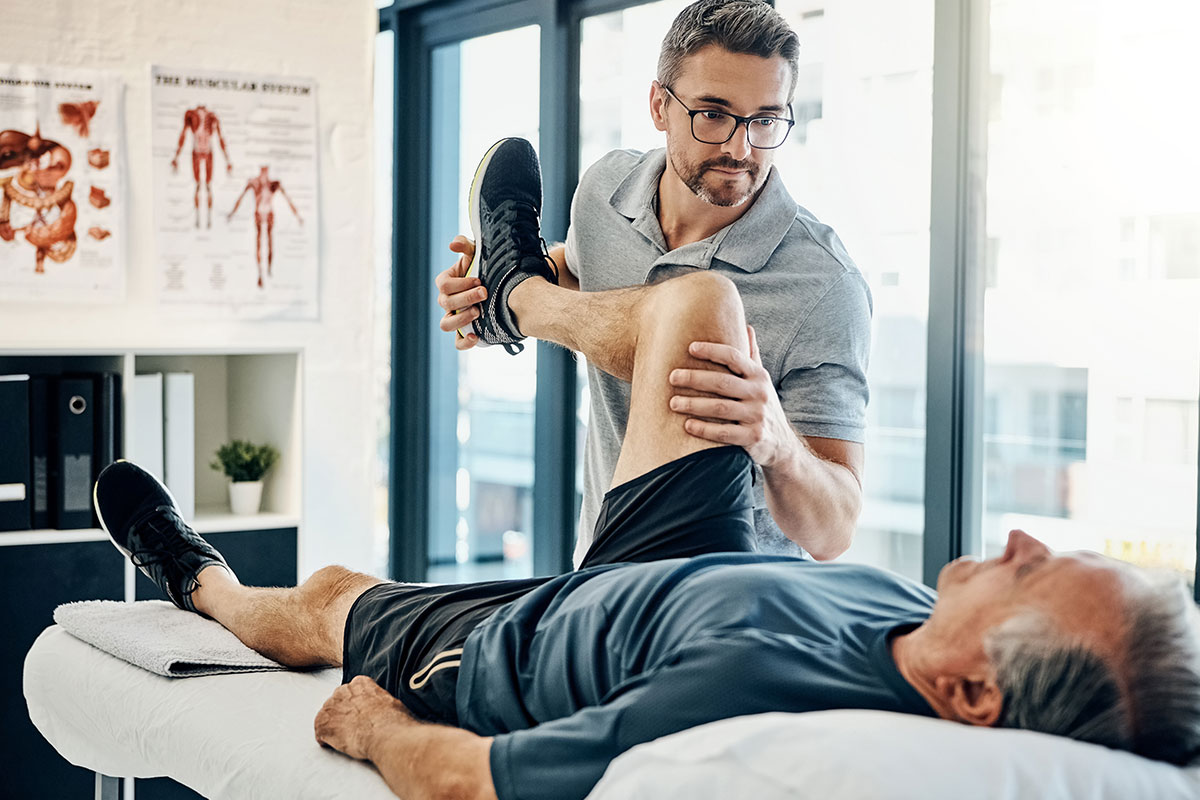 The global pandemic has made adjustments in all areas of life. For doctors, clinic owners, the physiotherapy industry, and medicine in general, it became a real challenge and changed some of the foundations forever. Since the beginning of 2023, everyone has hoped for a quiet life, but the coronavirus is insidious and this obliges us to be ready for anything.
According to the CDC, on May 27, more than 200 million doses of the coronavirus vaccine have been administered. Further, their number will increase exponentially. Vaccination does not give 100% protection against the virus, in addition, it mutates and becomes stronger every day. All this makes people think about health and physical therapy because any bursts of "new wave" could override the benefits of vaccination.
We have collected 7 physiotherapy trends that are relevant this year.
1. Telemedicine
Since the beginning of the pandemic, when everyone was forced to sit in quarantine within four walls, telehealth in physical therapy has become relevant for people. Despite the fact that in 2023 most of the states came out of quarantine, the demand has not abated. A face-to-face meeting cannot be completely replaced, but today telemedicine has a wide functionality, ease of use, and shows good results.
Medicare is expanding its audience so physical therapists and their patients can continue productive therapy at home, which has a positive economic impact and eliminates the need for constant face-to-face meetings.
2. Digital world
When the pandemic began, many physiotherapists decided that they would have a long period without treatment. But oddly enough, people did not stop needing medicine but decided to choose another way of communication – the Internet. Direct access to physical therapy is permissible everywhere, so professionals need to expand their social media capabilities to provide the greatest possible care to those in need.
You can make a whole website and set up a marketing campaign. It should be modern, interesting, and trustworthy among potential patients. Universal software remains relevant, allowing it to cover everything from telemedicine to payment of bills. This is convenient for both therapists and patients.
3. Diversification of income
Due to changes in the Medicare payment system, physical therapists need to diversify their income. You shouldn't rely on only one way to receive funds. This will help not to get hurt if one of them malfunctions.
Both doctors and patients will find it convenient if the latter pays in cash and the introduction of new physiotherapy services (nutritional counseling, online fitness, coaches, and health programs) will help increase income and help people cope with stressful stress due to quarantine.
By diversifying income, physical therapists can expand their reach and reach. With some pathologies, you should not immediately go under the surgeon's knife – people need this information, they want to be helped! By consistently demonstrating the value of services, the physical therapist will be able to attract patients.
According to recent research, rehabilitation physicians should be at the forefront of providing primary health care to all who need it.
4. Prioritizing mental health
When the pandemic first began, many faced mental health problems. By 2023, the number of cases of substance and alcohol abuse has increased dramatically. Physical therapy can help deal with this. An active lifestyle, self-improvement, and rehabilitation lead to the following results:
reducing overall stress;
getting out of a depressive state and constant anxiety;
improving sleep quality and mood;
increasing the amount of energy;
stabilization of cognitive functions and much more.
All these features can be added to the list of services offered, which will improve the marketing campaign.
5. Cooperation
Due to the difficulties in communicating with patients due to the pandemic, many physiotherapists are faced with increased competition. But it is better not to put a spoke in the wheel, but to cooperate with each other, this will improve the quality of the services offered and increase income, which is beneficial for both doctors and patients. For example, a patient comes to a physiotherapist specializing exclusively in orthopedics to help him recover from his injuries. In addition to this problem, he developed neuropathy against the background of cardiovascular pathology, this specialist can try to cure the patient on his own (and most likely will fail), or send him to a specialist who knows this problem, which will increase trust and respect from a colleague who will answer the same in a similar scenario.
Such an attitude will help not only in isolated cases, but it will also allow to spread of the importance of physiotherapy services among the population.
6. Gamified Patient Engagement Apps
In addition to the work of a physiotherapist, the patient's attitude is important to achieve the effectiveness of treatment. Not a single technique and not a single exercise will help if they are not believed in or followed in the set system.
A great way to get people to do boring exercises is to bring play into them. Gamified rehabilitation has become an important trend in the world of physiological therapy. Treatment with gaming apps releases dopamine and mood-changing neurotransmitters. It is so exciting that it will involve a person of any age and become a habit. There will be a desire to keep dopamine constantly at a high level. For example, Raccoon.
Recovery lets you exercise and play video games in parallel. Special sensors monitor the fulfillment of the doctor's prescriptions, record the amount of time spent, and record errors in movements so that you can edit the program in the future.
7. Wearable technology
Smartwatches and fitness trackers have become an integral part of our lives. They tell us about our health, provide indicators of productivity, and motivate us to accomplish. Physiotherapy devices are able to read specific movements and send valuable information to the doctor.
Wearable devices have become real assistants in distance treatment.
Conclusion
Unfortunately, even after the release from quarantine, the urgency of the problems of physiotherapy practice remains, and so far they are not going to say goodbye. Regardless, there are many ways to increase both your income level and your customer base. Telehealth, digital technology, collaboration with colleagues, and the search for alternative ways to make money in physical therapy are all current trends in 2023 that will help cope with the crisis.