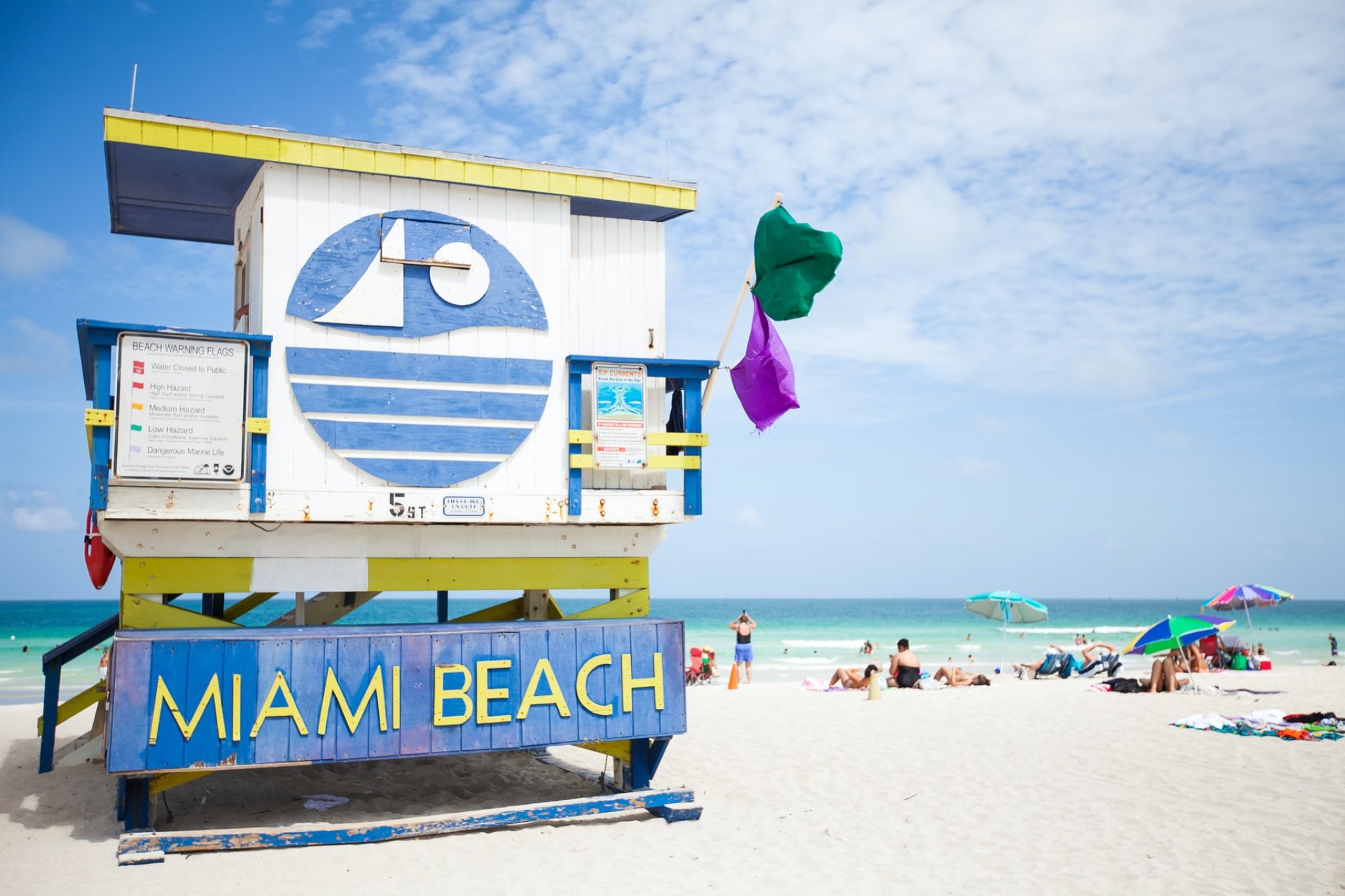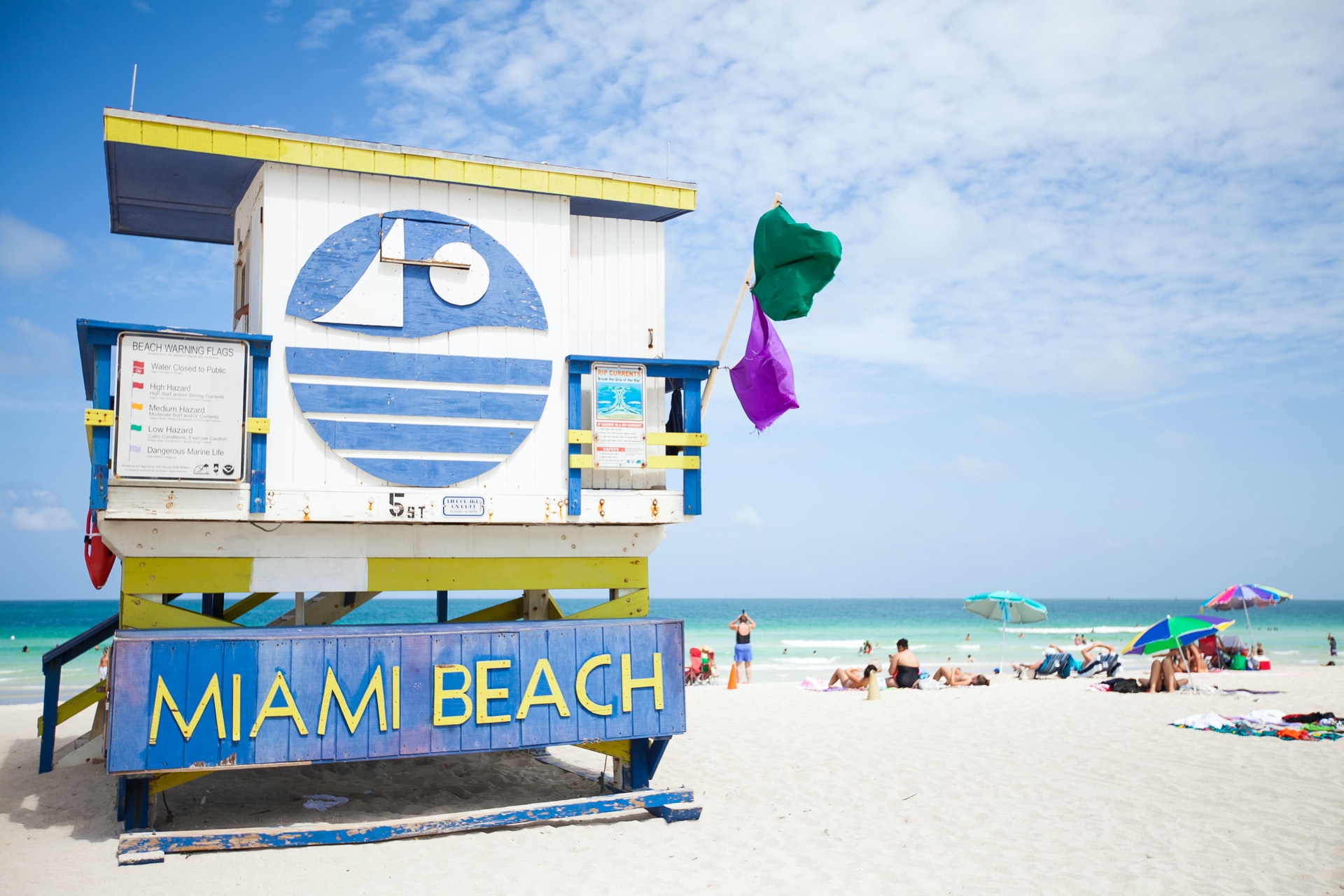 If Miami is renowned for anything, it has to be the sublime weather and huge array of eateries — ranging from top-class dining all the way to small, rustic gems that every Miami local swears by.
To add to this, Miami is a melting pot of cultural representation, and this is widely reflected in the types of delicious food you'll find in this buzzing seaside city.
Whether you're looking for pristine, white-tablecloth dining, on-trend, vibey spots, or local cheap eats, here are some of the top restaurants in Miami to add to your list!
The Best South Beach Cheap Eats
Don't make the mistake of writing off Miami's best cheap eats because of the assumption that "cheap" means poor quality or less flavor. In fact, it's quite the opposite. Here are some of the most delicious yet affordable spots to try out in Miami's iconic South Beach:
1. Sriracha House
If you're a fan of Southeast Asian flavors, then this local spot is your go-to for an amazing meal inspired by Asian street food.
You can create your own noodle concoction, choosing from an array of Asian-style noodles or rice. Top it all off with any one of the 10 incredible Pan-Asian sauces, choose your protein, and a plethora of crunchy, fresh toppings. All of this for as little as $10!
2. Hua Hua's Taqueria
Next up is the innovative local eatery of Hua Hua's which is literally a hole-in-the-wall style eatery serving some of the best Mexican cuisine in South Beach.
If you have a craving for traditional, grass-roots-inspired Mexican dishes such as grilled elote (corn), tortilla salads, nachos, tacos, or burritos, this is the spot. You'll pay as little as $10 for your choice of three tacos or an overstuffed burrito. While the generous salad bowls cost as little as $7.99.
To top off the experience, enjoy freshly made margaritas, Mexican soda, or a Mexican-style frozen popsicle as a reprieve from the Miami heat.
3. Spris
No list of cheap eats would be complete without a go-to spot for delicious, generous, and affordable Italian fare. At Spris, you can satisfy your craving for authentic, wood-fired Italian pizzas, with a side of salad from the large selection of eclectic salad mixes.
But what you really don't want to miss is the pizza happy hour which runs daily from 5.30-7 p.m.!
The Best Miami Dining Experiences
So, you've had your fair share of cheap eats and want to get dressed up and move on to something a little more formal. Well, you're truly spoiled for choice in Miami. These restaurants offer some of the best dining experiences that are well worth the money:
1. Boia De
Located at the edge of Miami's Little Haiti neighborhood, this eatery strikes a great balance between a Los Angeles-based strip mall restaurant and a small, cozy diner in Brooklyn. In other words, it's fancy enough for a great dining experience, but cozy enough to make you feel at home.
At Boia De, you can experience incredible modern American dishes, mixed with Italian flair. All of which is prepared by Michelin-star chefs Luciana Giangrandi and Alex Meyer, who have a real talent for reinventing classic dishes.
2. La Mar
If you're looking to step outside your box in terms of cuisines, this is a wonderful spot to do just that with its Peruvian-inspired, innovative menu. Diego Oka is the chef that creates the magic at La Mar.
This is fine dining at its finest. With a beautiful selection of raw dishes that change on-the-daily, every ceviche dish is a flavor journey of its own. Plus, you get to lap up the gorgeous views from La Mar's waterfront patio.
3. Cote Miami
This Michelin-starred dining experience is worth every penny with its mix of New York/Korean steakhouse fare. All in all, this restaurant offers you a whole new level of dining. It's fancy, without being ostentatious. The food is of the highest quality but still has real heart.
Here your dry-aged beef cooks right before your eyes with a smokeless charcoal grill and a personal chef. If you're a meat lover, what more could you ask for?
Miami Best Seafood Spots
Now, any trip to Miami would not be complete without a taste of some of the best (and freshest) seafood the country has to offer. If you're looking for an authentic Miami dining experience, you have to visit these seafood hotspots:
1. Mignonette
Located in downtown Miami, this upscale seafood eatery dishes out some of the freshest oysters you could wish for. Not to mention the melt-in-your-mouth fish and Connecticut-inspired lobster rolls.
With its laid-back setting, you can enjoy a long, leisurely lunch paired with some of the finest wines to accompany your West or East Coast oysters.
2. The River Seafood Oyster Bar
This is another brilliant spot for those who love a good bivalve feast. The River Seafood Oyster Bar is a larger restaurant that's quite popular for its oyster happy hour. It takes place daily from 4.30-7 p.m. where one oyster will set you back just $1.50. It really is a feast you don't want to miss.
Otherwise, you can enjoy a large selection of beautifully prepared seafood from their robust menu. Including dishes such as an elaborate seafood platter, down to a simple crab cake entree.
3. Joe's Stone Crab
If there was one seafood restaurant that has a reputation that precedes itself, it's Joe's Stone Crab. This is easily one of the most popular restaurants in South Beach, and yes, it's worth the wait.
The best time to visit this eatery is during the stone crab season which falls over the months of October-May each year. You have to experience Joe's fresh, juicy crab meat dipped in his iconic mustard sauce for yourself for a true taste of Miami.
4. CJ's Crab Shack
Located in one of the most popular areas in Miami, Ocean Drive, a promenade found in South Beach, just a few steps away from the Bentley Hotel South Beach. CJ's Crab Shack serves fresh seafood, crab cakes, steaks and has a full bar that is open late and as if that weren't enough, it's dog-friendly.
5. Prime Fish
Located in Miami Beach, Prime Fish is a great upscale seafood restaurant option to visit.
Prime Fish, a unique combination of fish shack meets upscale dining, offers guests everything from fried clam strips to Holland Dover Sole.
Enjoy a delicious plate of fine cuisine seafood from indoor and outdoor dining, serving as the perfect perch for people watching in South Beach.
The Top Restaurants in Miami for Special Occasions
If you have a special occasion coming up or you're visiting Miami for said occasion, there are a plethora of romantic spots to spoil a loved one. Some of the top picks in Miami include:
1. NIU Kitchen x Arson
This is probably one of downtown Miami best-kept secret hotspots (well, it's not so secret anymore!). But nevertheless, the sultry eatery of Niu Kitchen takes its inspiration from Catalonian cuisine and has now combined with sister restaurant, Arson.
The combination of the two eateries makes for a truly romantic evening, backed by delicious and inventive Spanish cuisine. All of which you can wash down with a selection of fantastic wines from Argentina and Spain.
2. Mandolin Aegean Bistro
If you and your partner love food inspired by the Greek Isles, then this is the perfect spot for a special occasion celebration. You'll feel like you've been transported to an Aegean seaside bistro with its spacious outdoor setting and quaint blue and white décor.
Sink your teeth into freshly prepared Greek dishes such as whole fried fish, authentic Greek salad, grilled octopus, and so much more.
3. Amara at Paraiso
This is one of Miami's most popular waterfront spots that's been a staple on the food scene for many years. However, its talented chef, Michael Schwartz, takes the menu to a whole new level with his Latin-inspired cuisine.
Not only this, but you can enjoy a post-dinner nightcap on the rooftop terrace with sprawling views over Miami Beach as your backdrop. Talk about romance.
Looking for Top-Class Accommodation in Miami?
August and September are Miami Spice months, so that's a good time to enjoy a discounted prix-fixe menu at some of the top restaurants in Miami.
Whether you're a Miami local planning a romantic staycation, or you're visiting the city for a well-deserved getaway, the Bentley Hotel South Beach offers some of the finest accommodation in the city.
And the best part is that our properties are a stone's throw from some of the top restaurants in Miami Beach. Explore our properties, TheBentleyHotel South Beach located in a prime location on Ocean Drive. Or the Kaskades Hotel, found in the heart of South Beach.