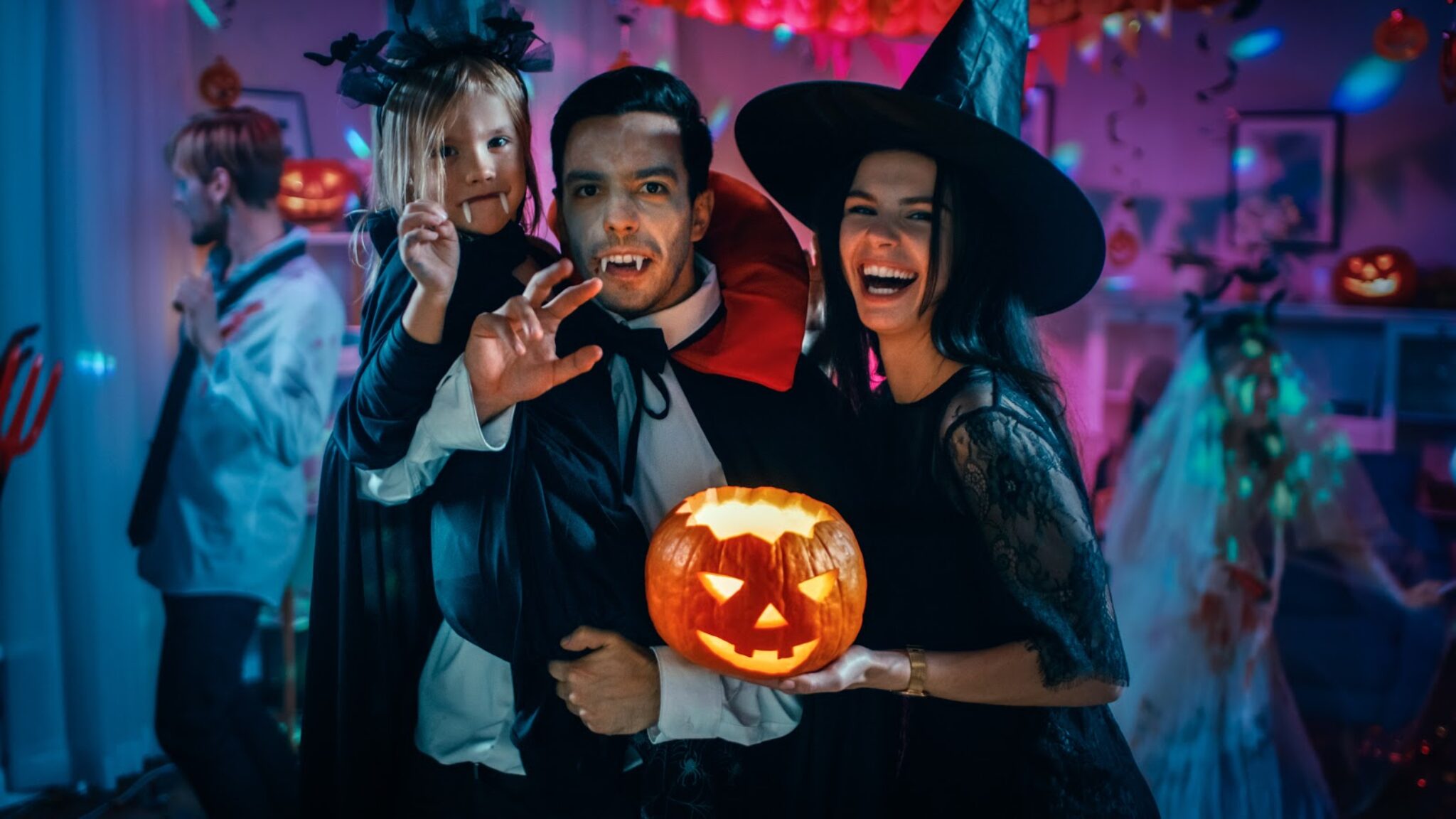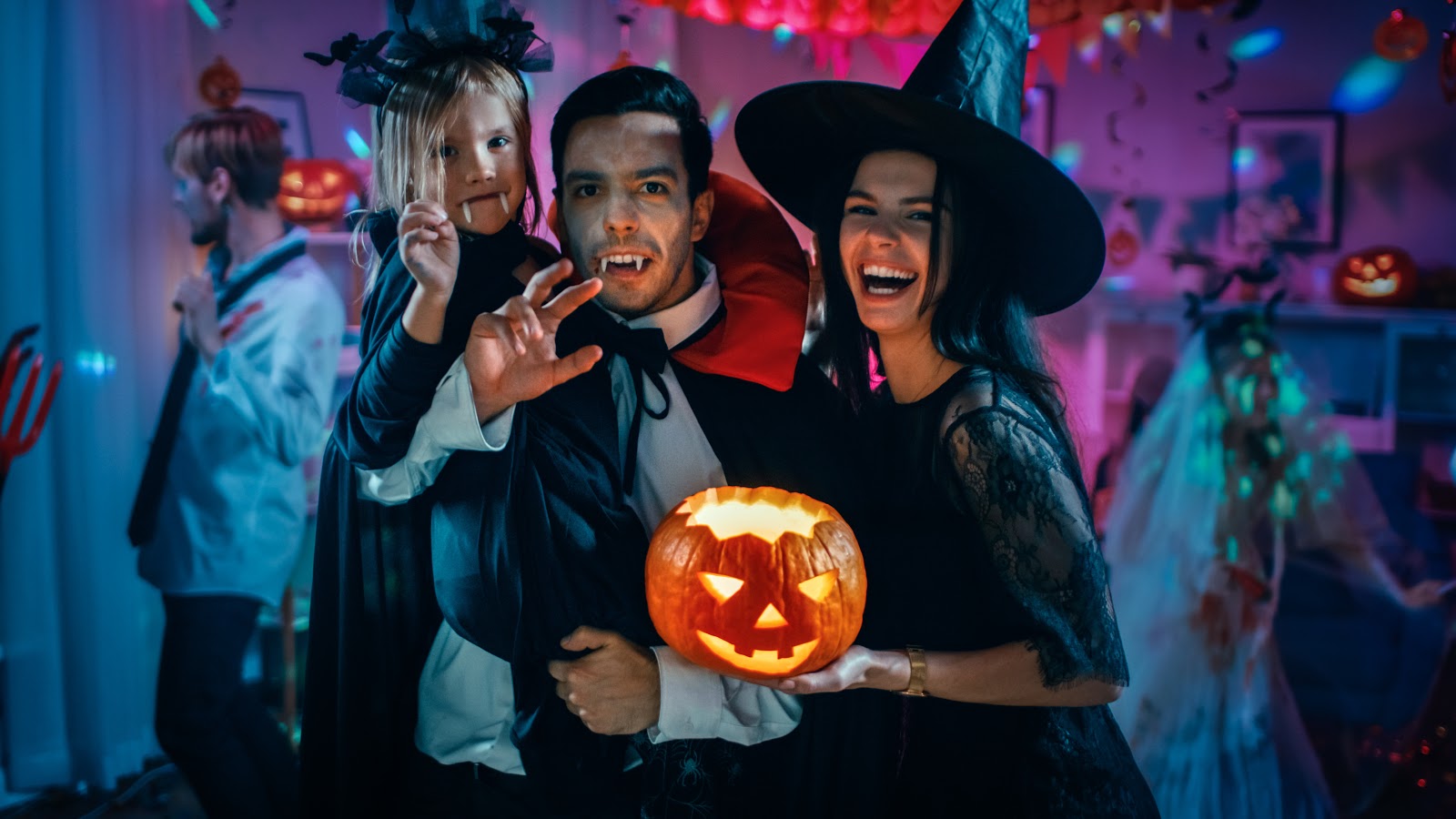 As the crisp autumn winds start to blow and the once-green leaves turn fiery red and orange, we all know what's around the corner: Halloween! From mischievous trick-or-treaters to elaborate costumes and eerie decorations, Halloween is a festival bursting with stories waiting to be captured. Here we provide you with 5 tips for an unforgettable Halloween party!
Tip 1: Record Your Party with Hohem iSteady V2S Kit
This year, instead of just collecting candy, let's collect memories as well. The Hohem iSteady V2S kit is undoubtedly your ultimate Halloween party companion. This easy-to-use phone gimbal can help you capture the fun party moments, turning them into cherished memories.
Elevate Your Footage: With its built-in AI Vision Sensor, not only can you effortlessly record those ghostly dance sessions for YouTube or Instagram, but the physical tracking supports live streaming on all your favorite apps like Zoom, making sure your virtual guests don't miss out on the fun.
Set the Mood: The LED Video Light feature is a game-changer. Choose from three adjustable brightness levels to shed light on those midnight witches and goblins. Whether you're capturing the cackles of a wicked witch or the gleeful giggles of a pumpkin-clad toddler, the natural lighting ensures every memory is clear and vivid.
Smooth Operator: Get professional-quality video without the jitters. The 3-axis stabilization combined with the iSteady 7.0 Anti-shake Algorithm guarantees buttery smooth footage, making your Halloween memories cinematic.
Cinematic Shots Made Easy: Experiment with the Moment Mode. Whether it's the auto-rotation inception video, the haunting dolly zoom, a dynamic motion timelapse, or a panoramic video of your entire setup – let your creativity run wild.
Endurance is Key: Don't let a dying battery spook you out! With an upgraded 9-hour battery life, the V2S ensures you're powered through the witching hours.
Capture Everyone: Using the Hohem Professional Accessories like the RS01 Remote Control and Extendable Pole, you can capture every vampire, ghost, and superhero in frame. With a reach of 0.5m, it's perfect for group photos or self-portraits amidst the Halloween backdrop. Plus, with its all-in-one compact design, it's easy to store and whip out when the perfect moment arises.
So, this Halloween, let the Hohem iSteady V2S be the unseen guest at your party, ensuring every cackle, spell, and dance is immortalized forever.
Tip 2: Set up the most hauntingly memorable party decor!
Immerse your guests in an aura of suspense and wonder. Craft spectral apparitions from old bed sheets, or adorn your entrance with themed balloons. If your budget permits, a fog machine can transform your space, cloaking it in an eerie mist, amplifying the party's thrill.
Creating your own pumpkin keg is a delightful nod to autumn festivities. Simply hollow out a pumpkin and fill it with favorite seasonal beverages, be it an IPA or a refreshing cider. Your guests are sure to appreciate the creativity and thought you've poured in!
Tip 3: Costumes: A Must-Have
Encourage, if not insist, that all guests come in costumes—it's the essence of Halloween, after all! If some attendees skip the dress-up, keep face paint ready for a quick transformation. Consider suggesting a specific theme, drawing inspiration from popular movies or TV shows, to add another layer of excitement to your gathering.
Tip 4: Plan Interesting Activities
When donned in a costume, many often find themselves more open to silliness and fun. Seize this festive mood by introducing Halloween-centric games that promise hearty laughs and memorable moments. While a few might initially hesitate, a blend of drinks and warm camaraderie will surely draw them in. Here are some lively games to consider:
Murder in the Dark: A classic favorite.
Boozy Trick or Treat: An adult spin on the childlike delight.
The "Don't Say Halloween" Challenge: Catch your friends out!
Bobbing for Eyeballs: Using painted ping pong balls for a spooky twist.
Costume Contest: Who's the eeriest or funniest of them all?
Pumpkin Artistry: An engaging carving competition.
Eyeball Beer Pong: A ghostly twist on a classic party game.
Halloween Charades: Act out spooky scenes and guess away.
Bingo: Halloween-style, of course!
Mummy Wrap Relay: Split into teams and race to wrap a team member in toilet or crepe paper the quickest. Who's the speediest mummy creator?
Besides, liven up the gathering with a planned performance. Perhaps a spine-chilling scene from a popular horror film or a spooky TV episode. You could also encourage small groups to devise and enact brief skits. Not only does this engage everyone, but it also encourages mingling and collaboration, making the event all the more memorable.
Also, you can arrange great music! People frequently overlook the importance of curating the right playlist for parties. This becomes even more crucial for themed gatherings where the right tunes set the mood.
Organize your songs to evoke specific emotions as guests arrive at your party. Instead of relying on shuffle, create a deliberate sequence. Guide them from the mysterious allure of the "Twilight Zone" and then amp up the energy with a journey down the "Highway to Hell."
Tip 5: Whet Their Appetites with Fiendish Fare
Ensure your Halloween feast is both delicious and visually in tune with the theme. Delight your guests with quirky dishes like Mummy-wrapped hot dogs, skull-themed pastries, or candies crafted to resemble eyeballs. Incorporate appetizers reminiscent of body parts to add a touch of ghoulish charm to the table.
With these five tips at your fingertips, your Halloween 2023 bash is destined to be the talk of the town! But remember, the true magic of Halloween doesn't lie solely in the elaborate costumes, spooky decor, or cinematic memories. It's the shared laughter, the camaraderie, and the joy of bringing loved ones together that truly create an unforgettable evening. Let the spirit of Halloween fill every nook and cranny of your party and enjoy every thrilling moment.
This year, with a dash of planning and a sprinkle of creativity, watch as your home transforms into a realm of delight and mystery, ensuring memories that will linger long after the pumpkins have dimmed. Happy Haunting!