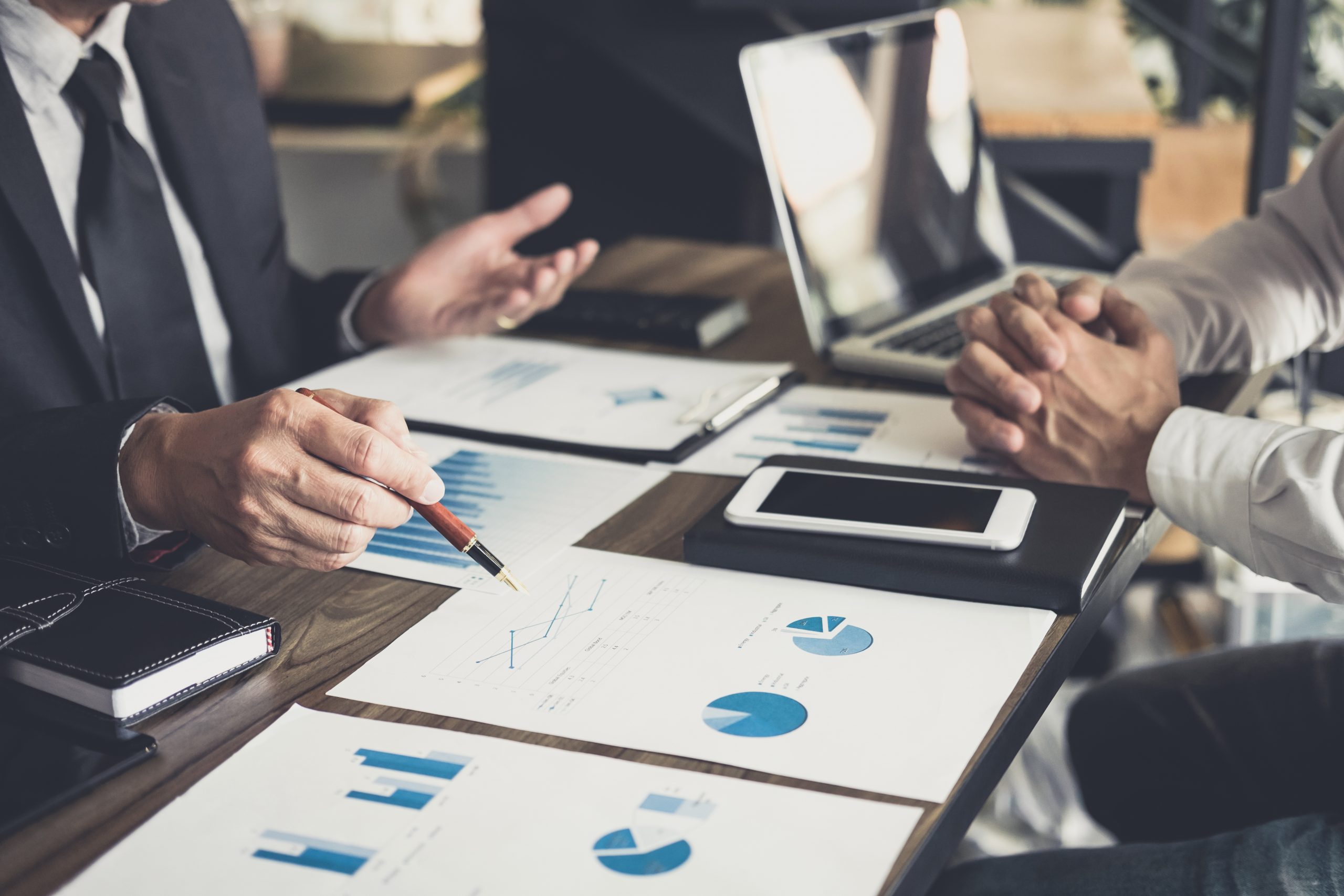 The competence gap may result in a shortage of specialists for the FinTech industry in 2027. Find out what skills future staff should develop and how to deal with the unavailability of professionals on the market today.
Technologies that change the financial landscape
FinTech is constantly evolving. One may we think that we are currently using all the latest technological trends but the current mainstay in financial services is the result of a cycle of changes that started 2 decades ago. After the outbreak of the pandemic, customers expect even more in terms of digital banking. Today banking is not only expected to be digital, more – it is supposed to be digitally future-proof. And for this to happen, we need competencies that will allow us to build solutions based on leading technologies in the future: Artificial Intelligence, Machine Learning, quantum, De-Fi, or distributed ledger, just to name a few.
Talents for future FinTech needed ASAP
That's easier said than done. Available reports from 2023, such as "Future Skills and Jobs in Finance" by LuxemburgForFinance alert that there is a discrepancy between the current competencies and those that FinTech will need in 5 years. In other words, in 2027, there may be a shortage of specialists with the appropriate competencies to develop modern and safe banking systems. Work in the financial sector is associated with prestige, and today job offers in the FinTech industry are becoming increasingly attractive. Companies invest in specialists for Fintech software development to gain a competitive advantage.
Check our client stories on nearshore-it.eu
Skills for FinTech of the future
The FinTech sector needs people who will be able to use the available technology, as well as those who will help to use its entire potential. Not only technical skills are needed, but also interpersonal, and soft skills.
Analytic skills – are necessary when working with data. According to McKinsey, currently, nearly 50% of the time of financial professionals is spent on collecting and processing data.
Mathematics – the mother of all sciences will help anyone who professionally plans to focus on creating solutions based on algorithms – AI or Machine Learning.
Automation – in recent years, many companies have started to look for people with automation skills (writing software robots, creating Robotics Process Automation solutions). These skills are usually developed by specialists who already have previous experience, e.g. as .NET developers.
Financial knowledge – domain expertise in the field of finance and economics will certainly help in the design and implementation of solutions tailored to the specificity of the market and the needs of end users.
Cognitive skills – logical reasoning, memorization, and the ability to focus on the problem and
draw conclusions are skills that can be developed throughout life, and which can be helpful in the FinTech industry. A person who mastered reading comprehension and easily acquires knowledge will find it easier to develop a career in new digital technologies. This will also help in a situation where they will have to acquire new competencies to fit a new position.
Communication – the fundamental of teamwork regardless of the industry. Working at FinTech, you need to be aware that people from various industries and areas meet here: economists, bankers, insurers, consultants, and software developers, and marketers. With all these people on board, we need to find a common language.
Leadership – not everyone is a born leader, but today organizations increasingly focus on Agile teams that self-organize and do not have a manager. Often, such teams reveal many informal leaders, and each team member can (and should) express their opinion during product development meetings.
Jobs of the future FinTech
We already know the competencies that FinTech relies on, so let's move on to specific positions that are worth taking an interest in.
Data Scientist – data science includes many aspects and issues. A Data Scientist combines knowledge in the field of mathematics, statistics, analysis, processing, and visualization of data.
Full-Stack Developer – in the world of IT, they are called wizards. A full-stack developer is a specialist who knows the worlds of web applications (HTML/CSS), backend (e.g. Java, Python), frontend (JavaScript), as well as the area of data management, and aspects related to a server environment.
Automation Engineer – it is one of the key positions mentioned in the McKinsey report "The future of work in Europe", which is a determinant of digital transformation in terms of competencies.
Cybersecurity specialists – sensitive industries, such as banking, have high security standards, and not without a reason – in recent years we have seen increased activity of hackers. When creating systems for FinTech, cybersecurity specialists are involved at various stages, from design, implementation, and testing, to analysis and risk minimization.
Scrum Masters – agile project management methods are becoming popular, and the number one among them is Scrum. FinTech industry focuses on the continuous development of small and new functionalities, and here Scrum comes in handy. The Scrum Teams, consisting of up to 9 people, release a new working functionality every week or two. In this mission, they are supported by a Scrum Master, who knows the principles of this framework and helps them to use its entire potential.
Workforce transition – how to fill the competence gap?
Competency transformation is achievable. It's not just about bridging the talent gap by 2027. The role of technology in our lives will grow, so the plan should be multi-component and long-term.
Changes in education – the most labor-intensive and challenging process. Teachers, by focusing on developing cognitive skills and encouraging children to develop their talents, could motivate them to explore science in an accessible way. However, all this requires an appropriate and well-thought-out strategy at the level of the education system.
Changes in the management model – during the Covid-19 pandemic, many businesses switched to agile management methodologies, often for practical reasons – such as easier communication in small teams. Appropriate work methodologies increase the chance of success and stimulate efficiency. Agile focuses on the cross-functionality of team members, thus minimizing the risk of a competence gap.
Upskilling / Reskilling – McKinsey in its study points to a 20% higher cost-effectiveness of employee training compared to the model known as Hire & Fire. For the employees, it is also an opportunity to grow and stay in the organization in a different role.
Nearshoring of specialists – it is a solution that allows you to complement competencies at a given time, especially if deadlines are getting tight. Filling the talent gap means joining new people from an external company to the team, but also gaining valuable knowledge on technologies and tools. There are many nearshoring companies in Europe. It is especially worth paying attention to countries such as Poland, which have an enormous base of IT specialists also cooperating with the leaders of the FinTech industry.