Guide to Choosing a Slip and Fall Lawyer in Los Angeles 2023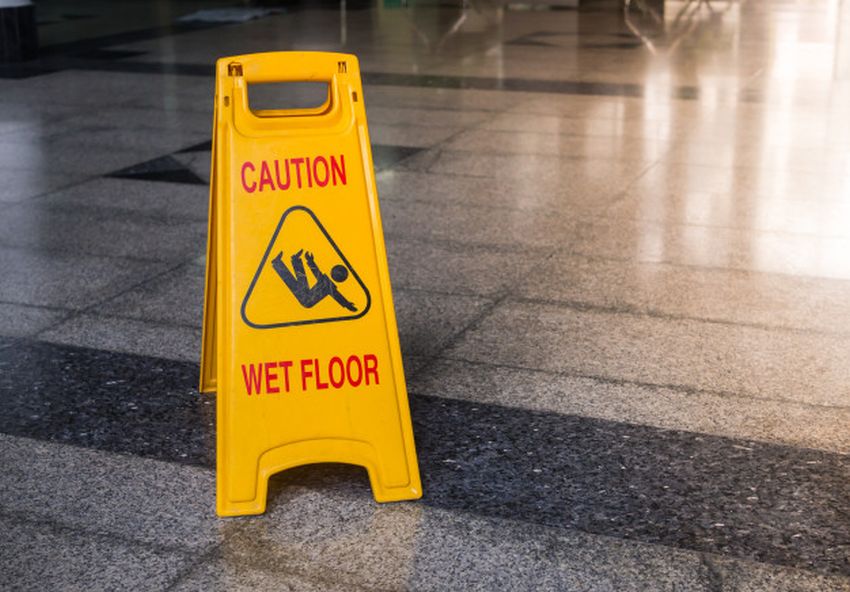 Your lawyer is an essential component to the success of your slip and fall lawsuit. Amid all the stress and hassle this case will inevitably bring, you don't want to add an unreliable legal defender to your list of concerns. A reliable slip and fall lawyer will be prepared to expertly handle all aspects of your case, from assisting you in filing the initial claim to walking you through the settlement and trial processes.
Still, the responsibility of hiring a dependable lawyer depends on your ability to know what does and does not represent quality legal protection. The very experienced slip and fall Los Angeles lawyers at Salamati Law have provided important factors to keep in mind in determining what type legal counsel can help you most to secure compensation for your injuries.
Read the Law Firm's Reviews
You will first need to establish that this lawyer has worked these types of cases before. One of the primary ways you can do that is by reading the reviews available on their firm's website. Be aware that, although your prospective lawyer may specialize in slip and fall accidents, these may not be the only types of incidents they handle. Although all their reviews will reflect general client satisfaction, pay special attention to those who used the lawyer's services for slip and fall cases. 
Note the following elements as you read:
What were past clients satisfied with about the lawyer?
Did this lawyer's past clients have any complaints about their work?
How quickly were the clients' cases resolved?
Did the clients receive their expected compensation awards?
These questions will primarily help you determine whether this lawyer has a positive reputation and if their methods will work in your favor. Make sure to read reviews with a critical eye, as some lawyers are unfortunately disingenuous. You may find that some website's reviews are fake or manipulated to make the firm seem better than they are. If you suspect this or can confirm these falsehoods, this is not the right lawyer for you.
Ask for References
You should ask for references for reasons like the step discussed above. You need to verify the professional history of any lawyer you're considering hiring for your slip and fall case. The only way to do so is by corresponding to past clients directly. When speaking with these references, it would be best for you to ask similar questions as those previously listed. However, you can go a bit further since you have the advantage of direct communication. 
You can verify the references' slip and fall case details and compare those factors to your own circumstances. Past clients who had similar cases to yours will assure you with greater confidence that your prospective lawyer is the right choice. (They can also alert you to the lawyer's weaknesses according to their specific accident.)
Check the Lawyer's Case History
There are a few ways to go about this step. The primary information you need to recover when reviewing the lawyer's case history includes the following:
How often is the lawyer taking cases to trial?

A lawyer that infrequently escalates cases to the trial phase will not be taken seriously by the property owner's insurance and legal team. They will likely interpret such a track record to mean that the lawyer is either timid and will not do what it takes to secure the necessary compensation, or that they are not equipped to go to court. Either way, choosing a lawyer that has little to no inclination to go to trial can severely impact your claim's chances of success. 

Note:

Hiring a "trial lawyer" does not mean you will go to trial. Rather, it indicates that they take their work very seriously. This

increases

the chance of the property owner offering a reasonable settlement, thereby reducing your case's potential to progress to the trial phase. This could save you a significant amount of time and stress.

How many cases like yours have the lawyer represented?

You can check your city or state's public records and see how many times your prospective lawyer has handled slip and fall lawsuits in the past. Depending on your locale, this information may be available online or will require you to visit the courthouse in person.

Note:

Personal injury cases are not always public records. However, those that go to court will likely be made public and will include nearly all details of the incident, including the compensation verdict. If sparse information is available on your lawyer's public track record, this may not be indicative of their experience. Instead, it may signify whether past cases went to trial or not.
Shortlist and Interview Lawyers
Narrow down your options for potential hires to about 3-5 slip and fall lawyers. With the steps you've taken so far, you've verified their track history and past client satisfaction. Now, it's time to make your criteria more specific to you and your case to accurately determine which lawyer can resolve this problem and secure the necessary compensation. 
Interview your chosen lawyers to confirm whether they have what it takes to see your case through to the end. You should ask the following questions:
Have you handled slip and fall cases in Los Angeles before?

Note:

Making sure that your lawyer is familiar with the area is essential. Many areas in Los Angeles are prone to complex slip and fall cases, such as large malls and the international airport. Make sure the lawyer is familiar with handling cases in this city before moving forward.

How would you approach the process of resolving my case?
Given the details of my case, do you believe you can win?
A dependable lawyer will make your choice relatively easy. They should be happy to provide references and converse about the details of your case. If your prospective lawyer is unwilling to provide references or discuss their public case history, this may be a sign that they are either inexperienced or untrustworthy in some manner. 
Do your due diligence by researching lawyers before committing to a hire. When you're ready to initiate your claim, come back and review this guide to save yourself the headache of hiring sub-par legal defense. Though the effort may take a few days or weeks to complete, it can ultimately save you the worry of losing out on the compensation needed to support your recovery after your slip and fall.