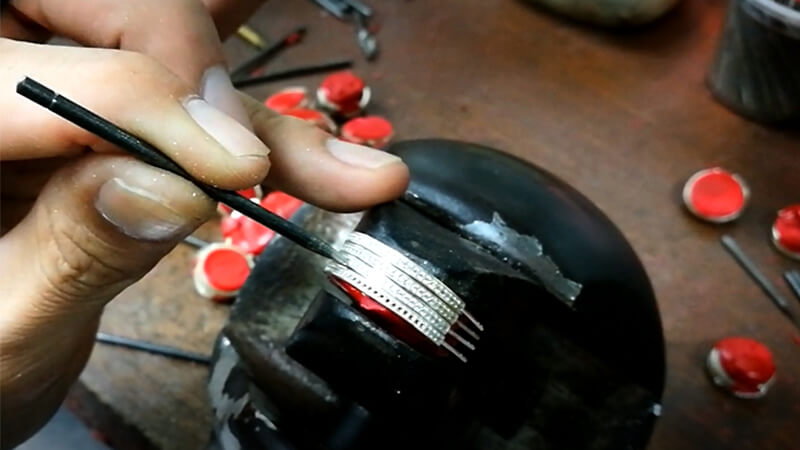 To turn raw materials into magnificent pieces, trained craftspeople, and specialized equipment are needed in the art and science of making silver jewelry. A silver jewelry manufacturer blends creativity and technical know-how to design producing items appealing to global markets.
Understanding Silver Jewelry Manufacturing
The manufacturing of silver jewelry has a long history that dates back to ancient civilizations like Egypt and Greece.
Silver jewelry's appeal grew even more throughout the Renaissance, and it has remained a mainstay of the jewelry market ever since.
Silver jewelry is produced using various methods, such as casting, forging, and stamping.
To achieve the correct shape, molten silver is poured into a mold during casting.
Silver is heated and hammered into the required shape during forging
Using a stamp or die, a design is imprinted onto the silver during stamping.
From Concept To Design
Here are some key steps to consider when moving from concept to design.
Inspiration, sketching, and rendering are the three primary steps of the design process for silver jewelry.
Different things, like nature, art, culture, and personal experiences, can serve as sources of inspiration.
The first step in the design process is sketching, which allows the designer to explore several design options on paper.
Using computer software or by hand, rendering entails producing a version of the design that is more precise and detailed.
When creating their designs, designers must consider elements like the cost of materials, the length of the production process, and technical viability.
Materials And Tools
Here are some key considerations to keep in mind when it comes to materials and tools for creating silver jewelry.
Sterling silver, fine silver, and Argentium silver are just a few of the varieties of silver utilized in jewelry production.
The most widely used silver alloy is sterling silver, which comprises 92.5% silver and 7.5% copper or other metals.
Fine silver is softer and more flexible than sterling silver since it is 99.9% pure silver.
Argentium silver is a more recent kind of silver alloy with a small percentage of germanium, making it easier to work with and more tarnish-resistant.
Pliers, wire cutters, hammers, files, and soldering supplies are necessary for making silver jewelry.
Laser cutting equipment, 3D printing, and computer-aided design (CAD) software have revolutionized jewelry-making.
Designers can accurately and precisely produce complex and elaborate designs using CAD software.
The Science Of Silver Jewelry Manufacturing
The manufacturing of silver jewelry involves careful consideration of the metal's chemical properties, with quality control and testing methods such as X-ray fluorescence and fire assay used to ensure purity and consistency
Silver, with the symbol Ag and atomic number 47, is a chemical element notable for its excellent thermal and electrical conductivity.
The chemical features of silver, such as its malleability and ductility, make it a perfect metal for jewelry production.
Silver, on the other hand, is prone to tarnish and corrosion, which can degrade the quality and appearance of the jewelry.
When selecting the appropriate alloy, refining methods, and surface treatments for their jewelry, manufacturers must consider the chemical properties of silver.
Quality control and testing are essential for assuring the purity and consistency of the silver used in manufacturing.
X-ray fluorescence and fire assay are two methods for determining silver content and detecting contaminants.
Conclusion
The production of silver jewelry blends art and science to produce stunning items. Aspects like design, materials, and quality control are crucial for manufacturers to consider. To create fine jewelry, one must consider silver's chemical characteristics. The sector is also concerned with ethics and sustainability.