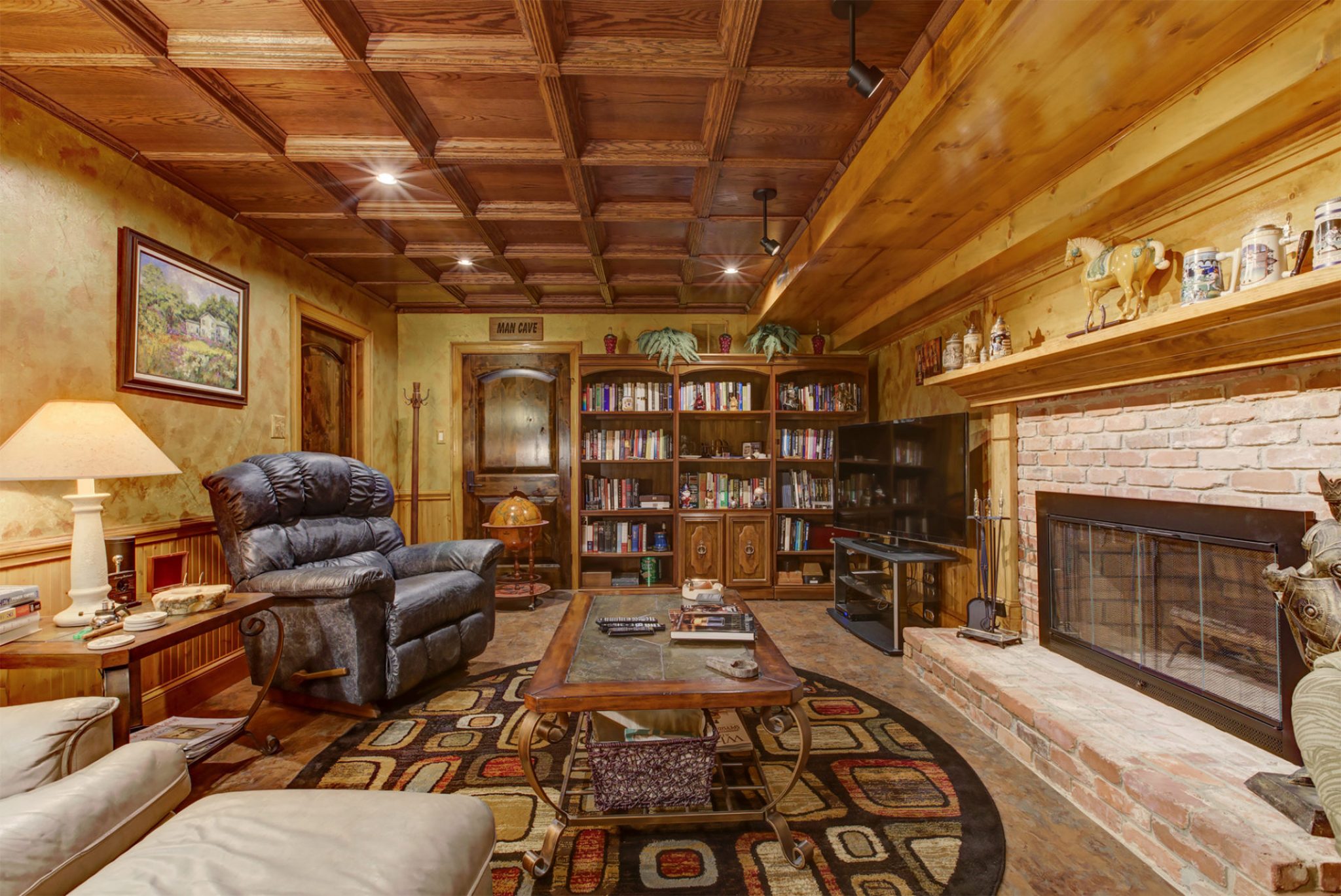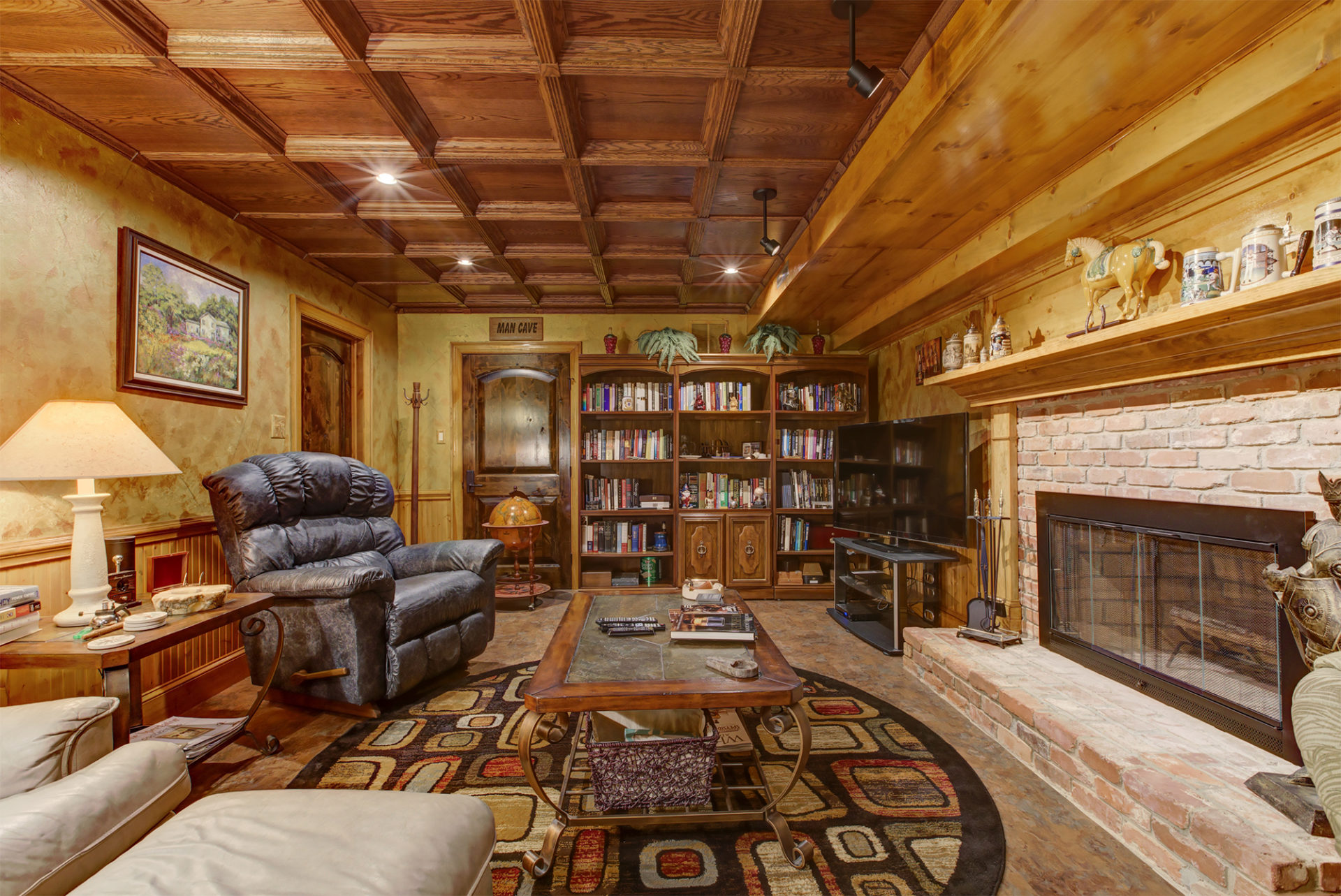 Thirsty for fun? Can't wait for the weekend to come and have your favorite beer with your friends? Then you must be a party animal. Party Animal does not mean just partying in the club until early in the morning. You can be a party animal even if you want a regular meeting with your friends playing table football, table tennis, and cards or even playing a regular PlayStation duel in PES. But there is often an obstacle that limits these important meetings for every man. The most common obstacle is not having a place to gather together with friends. At home, there is no opportunity to gather with friends because everyone is always at home or there is someone who is resting. But there is always a way to fix this. What do you think about the idea to do with your friends Man Cave? Sounds interesting, doesn't it? Let's look at the idea.
Man Cave is a social space specially designed for male company. It is usually a house, garage, basement, or even more beautiful cottage that is specially arranged and intended for socializing with friends. Man Cave is the dream space of not every man. Why? So it's easy! Man Cave is a specially arranged space with its fridge full of favorite drinks, it has the most popular selection of entertaining content, the best music, and loud enough sound. But my menu will not be comfortable without the best and most desirable furniture and equipment. The look of the space will be completed with a perfect and long bar, high chairs, special barrel-shaped drinking tables, low tables, and seating bags. If you are looking for other options and many other lush and interesting ideas for arranging social space, click here and together with your company decide how you will arrange your new secret location for socializing and fun.
But you wonder how you can make a super cool man cave like the ones of the famous stars or one of the owners of big companies for organizing parties for their employees. We have the answer.
Open your favorite beer and sit comfortably in the armchair because we bring you the 2023 guide for the perfect Man Cave:
1. Choose super cool furniture
The furniture should always be in accordance with the atmosphere you want to achieve. Do you want the place to radiate peace, relaxation, and positive energy that invites friendship? Then do it and arrange the place of your choice. We suggest you set up a long bar where you can drink beer with your friends, buy a beautiful Jack Daniels barrel-shaped table with high chairs where you can gather all together, seating bags that are most comfortable to play on a console, as well as low tables and a super soft sofa. Let it remind you of home, and yet offer more peace and fun than home.
2. Find the right sound system
How about a few speakers in the corners of the walls from which you can listen to your favorite songs? It is something that will give a complete feeling and give a touch to your favorite gathering place. It will be up to you to compile your playlist and enjoy the stay with your friends in Man Cave.
3. Buy a console
Are you and your friends Xbox fans or PlayStation fanatics? Whatever your preference, according to your wishes, choose the desired console for your club. Make sure there are enough playsets for everyone so you can enjoy your free time with your friends.
4. Buy or rent the most popular console games
Get together with your friends and make a list of the most popular games you can rent or buy and own. GTA 5, Fortnite, FIFA, or PES can be part of your collection as some of the most popular console games right now around the world. What is your choice?
5. Equip yourself with board games
You want to spend a relaxed evening with your friends playing a board game. How does this look to you: you, your company, your favorite drink, you gathered around a lovely Jack Daniels table and Poker, Blackjack, Yamb, Monopoly, or LUDO? It sounds like an evening full of fun and competition between best friends, and we think it is a great deal.
6. Buy a big TV for a complete feeling while watching a movie or playing your favorite game
Choose a great smart TV that offers many possibilities: it will gather everyone around you to watch your favorite movie, you will play together one of your favorite games for the console, you will play the playlist you all love, you will watch an interesting documentary, you will listen to music and many other possibilities offered by smart TVs today.
7. You need a fridge and a bunch of drinks
Open one of the online advertisers and find a vintage cool fridge that sells for a ridiculous price. Buy it, refresh it in color and pattern to your liking, fill it with a small selection of drinks, and leave it to cool. In a few hours, you will have an ice cube with a valuable treasure for the whole company. Cheers!
8. Man Cave without snacks is not a real man Cave
Imagine a beer with friends, but without a bag of your favorite chips or peanuts. Do you think the session will last long? Certainly not. Try to have a selection of snacks and appetizers that you can snack on while playing games, watching a movie, or just sitting and talking to each other.
9. Set up a small sweet rubber pool for summer refreshments
Each menu has its refreshment area, so be yours. Get an average inflatable pool where you and your friends can refresh yourself, even if you do not go on vacation to your favorite vacation spot. This will be your new summer hot spot that you and your friends will enjoy all day, you don't need the beach anymore!
10. When Man Cave is empty, rent it
The best option for an empty Man Cave is to rent it. Of course, you will do this under specially regulated strict rules to save it. When it is empty, you will rent it and collect money for its replenishment, upgrade, and even renovation when the need arises. This way you and your company will save, and your secret palace will become more beautiful and attractive to you and your company.
The following weekend is the perfect time to gather your friends and sit down to think about opening your meeting place. Do not miss the opportunity to have a place where you will gather with your friends and enjoy your free time. Equip it to your liking, buy one of the popular Jack Daniels tables and chairs, bring a console, lots of beer, snacks, music, and a good mood. That's all you need for a long and happy life men, right? Enjoy!