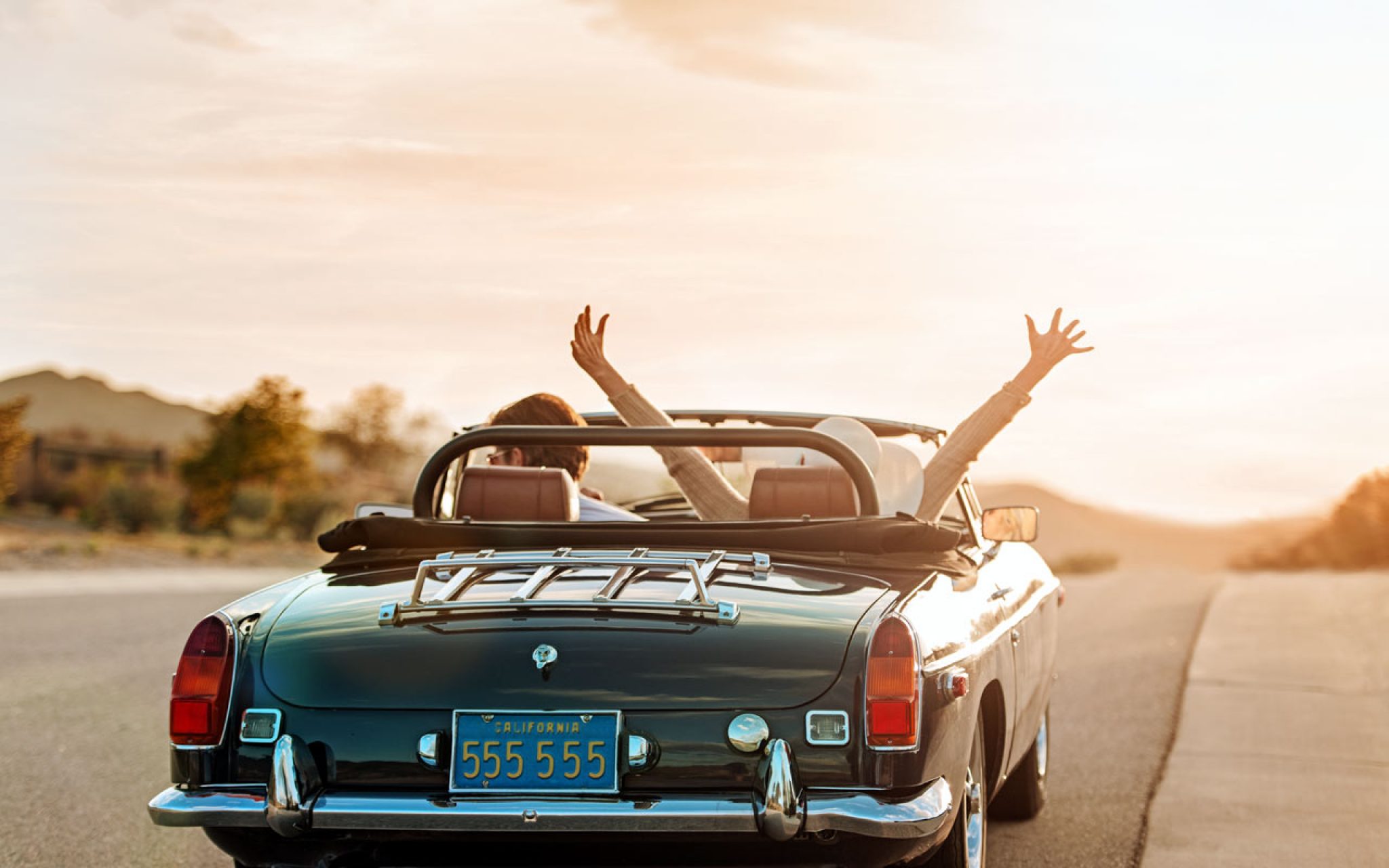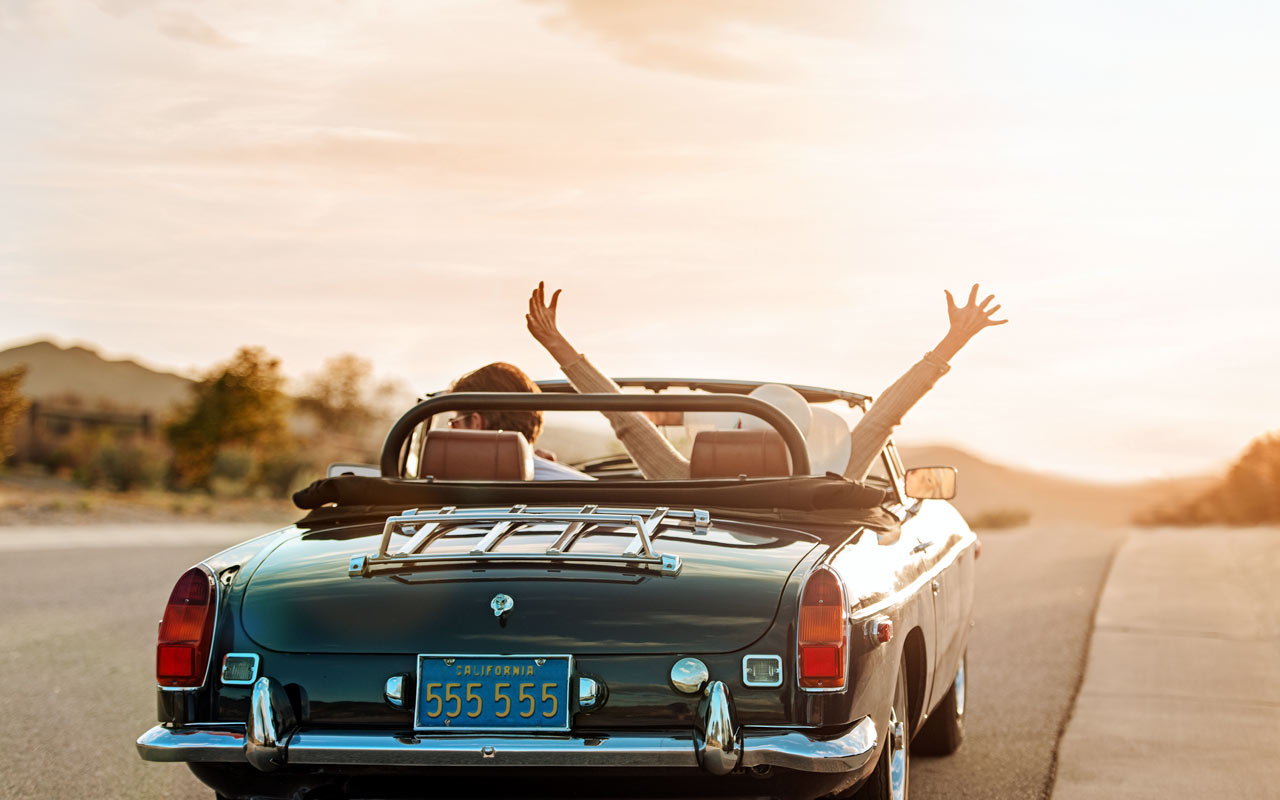 When traveling to a foreign country, there are a lot of things we need to think about. From accommodation, places we want to visit, and how we're going to get to those places. Sometimes there's a ferry that will take you to an island you want to visit or a minibus that leads to that temple on top of the hill that you really want to see. But what can we do when there isn't a way or you just don't want to travel via public transportation? You can always rent a car. There are many benefits to this. It's private, it's comfortable, practical, only to name a few. But, with all that being said, there are certain things to keep in mind before renting a car in a foreign country, and today we're going to cover most of them.
1. Is your driver's license valid?
Just like your driver's license in your native country – this question is valid. Different countries have different laws and regulations, therefore, you might not be able to rent or operate a vehicle while on foreign soil by just submitting your license. So, it's paramount to find out beforehand if you're planning on renting a vehicle, because if plan your trip with wheels in mind, and you get rejected, that puts a certain damper on your trip. Luckily, there's a way to solve this. Some countries will require you to have an IDP, or an International Driver's Permit, which is basically a universally accepted driver's license. However, like a lot of permits and licenses, this one too takes some time to get out, so apply on time.
Let's go over a few examples.
USA
Since the United States of America is just that – 50 united states, laws vary from one to another. In some you will be able to rent a car with just your DL, in others, you'll need IDP. So, make sure you check the regulations of the state you want to visit.
Europe
Throughout most of Europe and all of the countries of the EU, a driver's license from your home country will be more than enough to rent a car. However, it won't hurt to take out an IDP just in case you plan on crossing multiple borders.
South America
Just like in Europe, in most countries, you will not need anything but a valid driver's license from your native country.
2. How safe it is to drive here?
Another thing to keep in mind when renting a car in foreign countries is the road quality. Keep in mind, you're not driving a personal vehicle and insurance might not cover expenses of repair if you've damaged it while avoiding a pothole. Besides, who wants to worry about that while on vacation? If you feel like the roads are bad, it will just be a nuisance to rent out a car. Another thing to keep in mind is general safety. You don't want to make a wrong turn and end up in the wrong part of town. So, do a little research on this stuff if you plan on renting.
3. Are there any additional expenses?
What we mean by this is, are you going to need to pay a fee for a parking spot? If you will, are you paying via an app, do you send a text message or are you buying a ticket from a machine? Make sure you check those things out in advance because the last thing you want to see is a ticket on your windshield or even worse, your rental getting towed. Some cities, like London for example, will charge a small fee if you plan on riding through the city center.
4. Are there tolls?
Paying toll fees can be a nuisance, so check to see if there are some in place you want to visit. For example, in Portugal tolls aren't paid right away, instead, you pay several days later in a post office. But, on the bright side, in the Netherlands – there aren't any. So if you wish to rent a car, or as they say, utoverhuur, you just need to be over 21 and visit adremlimburg.nl.
5. Is there a parking spot near or at the place you're staying in?
You've rented a car, you drove around all day and now it's time to hit the bed, but you have to park the car 2 blocks away – that's not really ideal, is it? Sometimes, even that might not be available because places packed with tourists are also packed with cars, so check beforehand to see if there's any garages, public parking lots, or even a parking spot at your hotel or wherever you're staying.
6. How's the traffic?
Making sure that the traffic in the place you're visiting is suitable for driving is very important. You don't want to be stuck in traffic for hours when you're going sightseeing. Image going to Vietnam or Thailand and renting a car – that would be a horrible idea. Make sure you check how's the traffic before you decide on renting a car. Sometimes a scooter is all you need, like in Vietnam for example.
7. What are the benefits of renting a car?
Like we've previously mentioned, renting a car has a lot of advantages. First of all, it's comfortable. You have your own space, you have a truck to put all of your stuff in, there's air condition and so on. Beats a packed minibus, right?
Another thing to keep in mind is that you can tailor your schedule.
And finally, if traveling in a group, renting a car could be a more affordable option when split equally between you.
8. Are there any other options for transport?
After all that we've said about the convenience of a rental, sometimes it's worth considering some other forms of transport. Let's say you're in a busy, large city, New York for example. If you need to go only a few blocks, walking or using a subway could be less of a hassle than finding a parking spot for a car. Another example would be if you're in a tropical place, trying to visit some temple that's on top of a hill and only accessible through a jungle road, it might be wiser to opt-out for a professional driver and an adequate vehicle.
Hopefully, this compact guide will be of help if you're ever in need of a rental car while you're abroad.