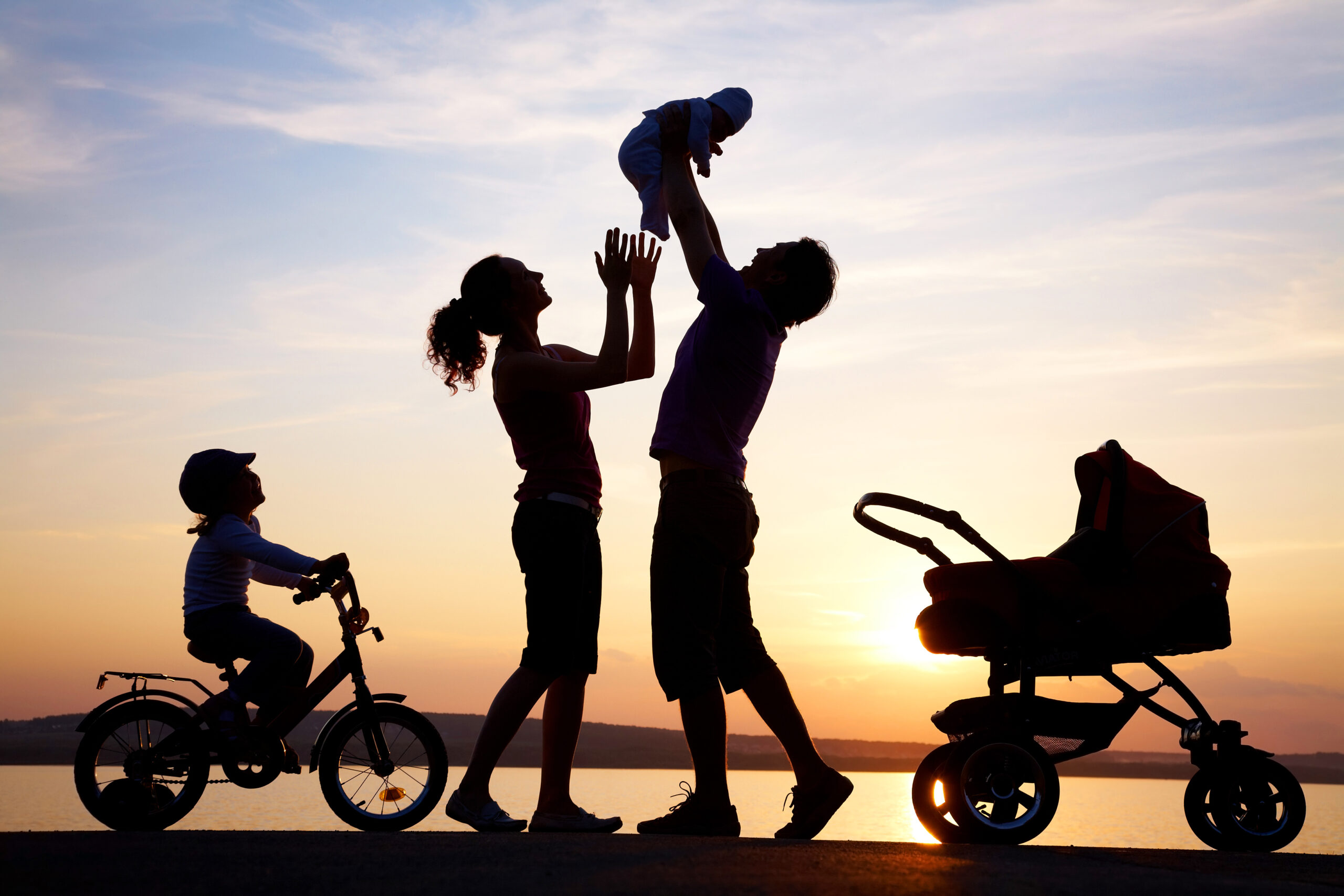 Raising a family is no small task. Having a kid is a life-changing event that will make you think twice about everything you're doing. And ideally, you'd want to raise a family someplace safe with a good school system.
Luckily for you, there are tons of places throughout the United States that are perfect for raising a family. Some are better than others, but that doesn't take anything from the fact that we have a comprehensive list of 6 new and popular places that you'd be eager to relocate instantly.
So, without further ado, let's start.
1. Naperville, Illinois
Not a lot of people would want to raise a family in Chicago, but everything changes once you see Naperville yourself.
Naperville is located on the outskirts of Chicago, and this is very much a suburban neighborhood with elite-tier housing. Although prices aren't as huge as some other suburban areas throughout the US, Naperville has everything you need to settle down for good.
To sporting arenas to parks and restaurants, Naperville has all the amenities you need to start your new family life. With a population of around 150,000 Naperville experiences significantly lower crime than the Illinois average.
2. The Woodlands, Texas
Texas is the modern-day "land of the free, home of the brave". And The Woodlands is a suburban area of Huston that was developed 50 odd years back into an elite housing area designed for family life.
The Woodlands has everything you and your spouse need to keep you entertained during the day and the night. With a population of around 110,000, the Woodlands has some of the highest rated schools in the state.
The 18 elementary schools are all within the top 10% in the state, which is very impressive, to say the least. The Woodlands even have impressive public and private colleges. One that we recommend is the Lone Star Community College.
With lots of family-related activities and amenities, parks and water worlds, golf courses and grocery stores, The Woodlands are a dream destination for any family.
The crime rates are virtually non-existent and 25% of the population is below the age of 18.
3. Palm Beach, Florida
Florida is a beautiful tropical destination, and Palm Beach is one of the best for raising a family. Floridians enjoy an active lifestyle of a warm climate year-round.
But they also know how expensive it can be. The median home value in Palm Beach is around $1m! That makes it a very wealthy destination. The beautiful sandy beaches, warm water, and safe environment are some of the best in the United States.
The county frequently appears on many people's calendars as the perfect holiday destination, but it is also perfect for raising a child with many choices in education and some of the best prestigious private schools.
Palm Beach is very safe and has some of the best rate public schools in the entirety of Florida.
With lots of amenities, activities, golf courses, and everything else imaginable, Palm Beach will be the perfect place for raising a family.
Buying a house in Palm Beach will cost you anywhere from ~$300,000 to ~$1,5m! If you're looking for the best place to find new Palm Beach homes, then look no further than newpalmbeachhomes.com.
4. Arlington, Virginia
Located just across the Potomac River, Arlington is one of the wealthiest counties in the whole United States. Government workers and ex-military know all too well how appealing and attractive Arlington is.
Although Arlington isn't a suburban area, it is still beautiful and attractive for those that wish to raise a family. Partly for that is the brilliant school ranking system, which ranks Arlington schools into the top 25% in the US! In addition to that, Arlington has amazing colleges and universities such as George Mason, Strayer, and Marymount University.
A recent study has put Arlington into the top 5 places to live if you're a millennial or college graduate. Even with a population of just under 230,000, Arlington's median home price is around $730,000! The crime rate is nearly 65% lower than the rest of Virginia, making it one of the safest places to raise a family.
5.  Ann Arbor, Michigan
Many people point to the fact that Ann Arbor is a college town. And while the University of Michigan is partly for blame, it is still a wonderful place to raise a family.
Ann Arbor is mostly popular for its forest-like appeal. The inhabitants of the town understand the importance of nature and greenery. That is why the town has a population of only 120,000.
The town has one of the best elementary schools. There are a total of 21 elementary schools both private and public. But that's not all. The super-famous University of Michigan is why Ann Arbor is so appealing to new families.
The town is also much safer than the rest of the cities around Michigan and safer than nearly 60% of US cities. The vast majority of the population is Caucasian, with the average age being just 26!
6.  Overland Park, Kansas
Yet another suburban area of a huge city, Overland Park is a thriving city full of parks and greenery. There is a very huge sense of togetherness amongst the Overland Park residents, as frequent events encourage people to get to know better.
These events are the Local 3rd Fridays and the farmer's markets. So if you're thinking about raising a family here, you'll have no shortage of opportunities to meet new people and develop friendships.
With a population of around 186,000, Overland Park is one of the safest places in the entire State of Kansas. The school system is one of the best in the state, with nearly 95% of students graduate high school.
With plenty of amenities and ways to keep you entertained, Overland Park is the place to raise a family in the state of Kansas. The median home price in Overland Park is around $315,000, which is very tempting for any new couple to want to settle down and raise children.