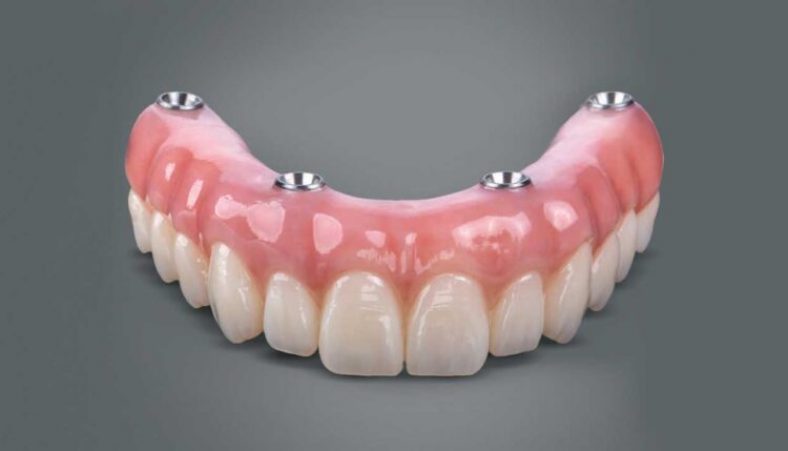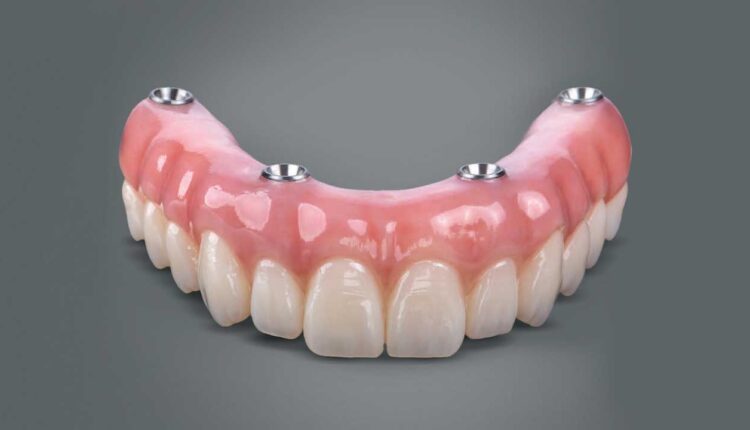 It is quite sad that many people who deal with dental issues shy away from getting the right treatment. Often, dental issues cause self-esteem and may significantly affect one's quality of life. However, the good thing is that you can regain your smile, all thanks to technology that has been introduced in the dental industry.
You can lose multiple teeth in many ways; for instance, you may get involved in an accident, and they fall off, you may lose them because of a dental issue, and so on. One of the most common ways that have been used for the longest time to solve such is fixing dentures. However, there is an even better procedure that offers the best results and has numerous perks, and it is known as all-on-four dental implants. In this read, we will be looking at what all-on-four dental implants are and what you should know about them. Read on.
What is all on four dental implants?
First introduced by Doctor Paulo Malo in 1998, the all-on-four dental implants is a dental procedure where the implants are embedded into the jawbone. It includes two straight anterior implants and two posterior implants that are slanted up to 45 degrees. The posterior implants are angled to take advantage of existing bone and prevent the need for grafting. The four implants are placed in either the lower or upper jaw. The titanium posts act as roots where the new set of teeth will be placed.
Patients who undergo this advanced dental procedure can get their quality of life back fast as the healing process is not as long. That said, let us now look at some of the benefits of getting all-on-four dental implants.
Benefits of all on four dental implants
Not having multiple teeth may affect a lot of things in your life. For one, you might not be able to chew well, smile, or it may even alter the shape of your face. All-on-four dental implants, however, have been a lifesaver for many people due to its numerous benefits that we will be highlighting below;
1. No bone loss
One of the side effects of missing teeth is the loss of a bone in the jaw. However, all-on-four implants prevent this as the implants are connected directly to the jawbone and function similarly to the roots of natural teeth. The bone mass in the specific region is also retained as the pressure applied to the jawbone is similar to that exerted by real teeth.
2. No grafting is needed
As mentioned, the implants provide a very strong connection to the existing jawbone hence reducing the need for bone grafting. This, in turn, means that the treatment and recovery time of the procedure is quite fast.
The treatment procedure can take a few hours, which varies from patient to patient. The recovery time can take a couple of days after the procedure, which is much shorter compared to other procedures, which could take even up to 3 or more months.
3. Better look
We can all agree to the fact that losing multiple teeth is not attractive at all. If anything, most people who have missing teeth fear to smile and interact with others because of this. The good news, however, is that after going through the procedure, one can smile and be happy about it too. Additionally, one can be able to lead a quality life and enjoy eating their food well without the fear that the food will fall out of their mouth.
Many people who have undergone all-on-four implants procedure can swear by it. This, in turn, shows that indeed it is worth all the hype. However, like any other procedure, you may experience some side effects such as bleeding, swelling, pain, nausea, discoloration, sore throat, and sharp sensations in your mouth. If any of these symptoms persist, you should seek medical attention immediately.
How to find the right cosmetic dentist
There are many cosmetic dentists today, but not all of them are the right ones for you. Your health is of utmost importance, and for this reason, you need to find a professional dentist. Here are a few tips that you should consider when looking for one;
1. Find out more about their reputation
One of the best ways of choosing the right cosmetic dentist is by finding out what other people are saying about them. Fortunately, we live in a digital era where you can easily check online to see what other people are saying. Most dentists have their own websites where you can read some of the reviews that are written by their patients. So much so, take some time and check the socials. You can find a lot of reviews on social media platforms. Reading the online reviews will help you gain insight on whether or not to reach out to a given dentist.
Gathering referrals is also a great way to find the right dentist. You can ask any of your friends or family members if they know of any dentist they can recommend. If they do, your search will be much faster and easier too. Choose a dentist from chapnickdental.com that has a good reputation.
2. Experience is key
Another thing that you need to look into is how long the dentist has been practicing. Of course, the more the experience, the better, Seek to find out how many all-on-four implant procedures they have done and how many have been successful. It would be best to choose a dentist with a high success rate as this shows that they do an excellent job.
3. Ask for a quotation
It is always advisable to ask for a quotation before the beginning of the treatment so as to plan yourself well. Also, seek to find out if your dentist accepts insurance and their preferred mode of payment.
Improved Oral Function and Comfort
In addition to the advantages mentioned earlier, there are several other notable benefits of getting all-on-four dental implants. These benefits go beyond the aesthetic aspects and contribute to the overall improvement of oral function and comfort for individuals seeking teeth replacement solutions.
Enhanced Chewing Efficiency
All-on-four dental implants provide exceptional stability and durability. The implants are firmly anchored to the jawbone, allowing for improved biting and chewing forces. With traditional dentures, some individuals may struggle to chew certain foods or may have to avoid hard or sticky foods altogether. However, all-on-four dental implants offer the ability to enjoy a wide variety of foods, restoring the pleasure of eating and ensuring proper nutrition.
Speech Improvement
Missing multiple teeth can affect speech clarity and pronunciation, leading to difficulties in communication. All-on-four dental implants provide a stable foundation for the replacement teeth, enabling individuals to speak more confidently and naturally. With the implants securely in place, there is no risk of slippage or denture movement that could hinder proper articulation.
Increased Comfort
Unlike removable dentures that can cause discomfort, irritation, or sore spots on the gums, all-on-four dental implants offer a more comfortable and natural experience. The implants are custom-designed to fit the unique contours of your mouth, ensuring a snug and secure fit. This eliminates the need for messy adhesives or uncomfortable adjustments that can be necessary with traditional dentures.
If you are missing several teeth, the all-on-four implants are a good treatment option. Not only is it safe, but you will also regain your smile and boost your confidence.