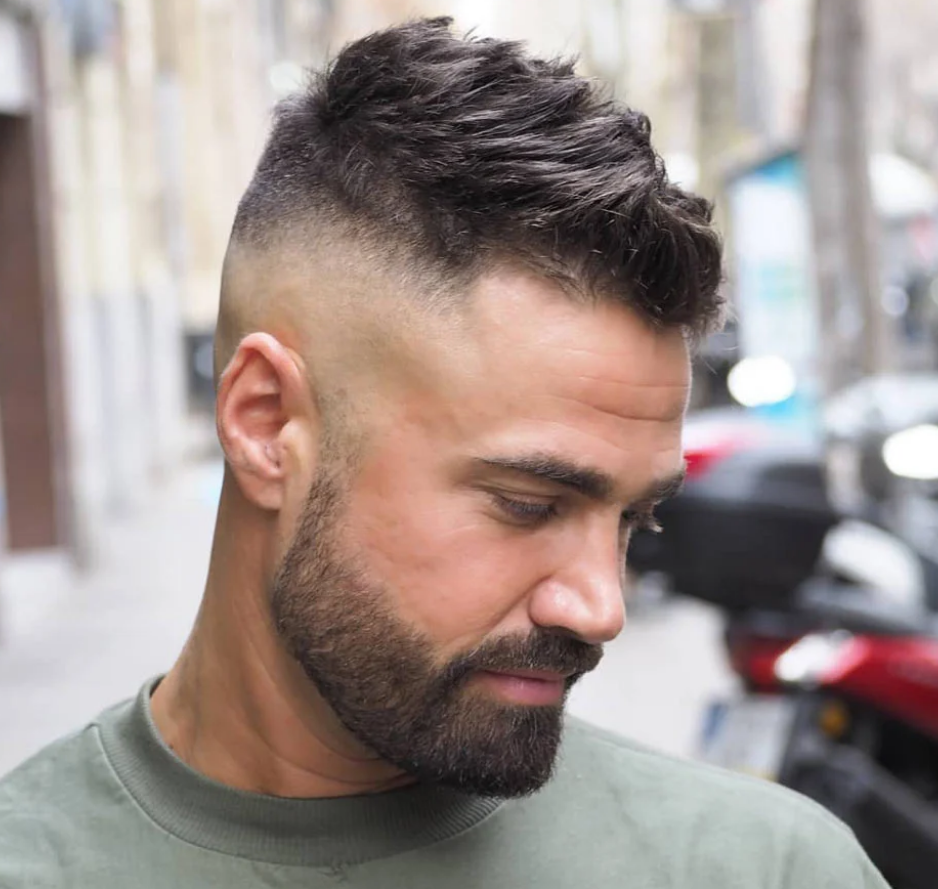 The topic of hairstyles usually favors the ladies since they are the ones who can generally do more with their hair no matter the type or length. On a daily basis, we see dozens of ads and commercials in all the different media about hairstyles, hair products. Furthermore, the great majority of salons and beauty centers are devoted to women, since historically they paid more attention to and paid more attention to their hair.
However, if modern times have proven anything, it is that equality is necessary in all shapes and forms, which is why male the male beauty industry has grown a lot in the last years. With it, men's hairstyles followed closely which is why one can now see dozens of different hairdos on guys by simply walking the street. To learn more about men's hare and how you can style it to go along with your look, visit MensHaircuts.
However, not every guy can achieve every look. It of course greatly depends on how long his hair is, what kind of hair he has, and how much work he is willing to put into his hair before he leaves the house in the morning. Here in the article, we will try to determine what the most popular men's hairstyles are in the year 2023.
Most Popular Haircuts for Men in 2023
The entries on the list are in no particular order, as no single hairstyle is more popular than any of the other. This is a list of possible choices for guys with different preferences so that everyone finds something for themselves.
1. Crew Cut
The timeless crew cut hairstyle is the staple of traditional looks that have been popular for decades. It will never go out of fashion because it combines simplicity with effectiveness. Modern twists include different fades on the sides and the back.
2. Undercut
For the last few years, the famed undercut has made a triumphant return to the top men's hairstyles. For guys who do not like too much hair on the sides and the back, but wish to have somewhat of a longer hairdo on the top, the undercut is perfect. Speaking of the top, it can be styled in various ways and still be considered an overall undercut.
3. Disconnected Undercut
For a slightly longer top length and more hair on the back of the head, try out the disconnected undercut. The sides still utilize a higher than average fade but everything else is longer and pointed more upwards. This is a stylish and eye-catching vibe that a lot of younger men sport today.
4. Low Fade
There is no one right way to achieve a low fade look, and it is because of this versatility that it is so popular. Once you have the low fade around the ears, you are free to style the rest of the hair in different ways and complement your outfit and overall image.
5. Mid Fade
The mid fade is the standard fade look, and what every barber will give you if you simply ask for a fade. The key is to achieve a long to short fade around the temple region. It is a smart-looking haircut that will prove like the right option whenever you need a do-over before an important meeting or presentation. Behind the ear and towards the back end of the head, you should aim for an arched shape.
6. High Fade
The high fade is easily recognizable thanks to the sides that seemingly too quickly become long after being short for long. You will need an experienced barber who knows exactly how to give you this look because it is somewhat hard to pull off right. Both stylish and intimidating, the look has fans in different circles.
7. Side Part
The side part has had a strong following for decades, and while many other hairstyles have appeared and gone away, it has survived. It is simple enough, smart, and stylish, and not difficult to give to a customer. You will need a minute in front of the mirror to treat the top length, but perfection needs time!
8. Buzz Cut
The buzz cut is the easiest hairstyle on the list and the one you can give yourself if you own a hair clipper machine. It is characterized by the same hair length all around, so just pick a length and you are good to go. Sometimes people think that only people lazy about their hair or those who do not deem haircuts important have the buzz cut, but this is far from the truth.
9. French Crop
If you like bangs but do not know what to do with then, the French crop may be the hairstyle for you. The hairdo is experiencing a renaissance right now as more and more guys opt to rock the short length sides mixed with the top styled forward with a fringe and some bangs.
10. Comb Over
So far, the hairstyles favored shorter hair, but here is a timeless classic for medium hair men. The haircut has come far from simply covering bald spots, as young men all over are realizing it works best for them. If you have medium length locks, comb them to your preferred side and leave it like that. Keep the exposed side slicked and you are golden!
11. Slicked Back
Speaking of slicking your hair, the full slicked back hair is another one of those historically popular haircuts for medium length hair. Although you will need more firming products than usual, one you achieve the look, you will definitely be among the most stylish guys in any room. Pro tip: keep the hair clean, nurtured, and thick, so that the product does not weigh the hair down.
12. Dreadlocks
For the ultimate wow factor, there is no better hairstyle than the dreadlocks. However, not everyone has the hair or the will do have them. Although a classic look, it is too much work and commitment for many. This is one of the reasons why dreadlocks are not nearly as common nor widespread as they perhaps should be, and also why they steal attention whenever someone wears them.