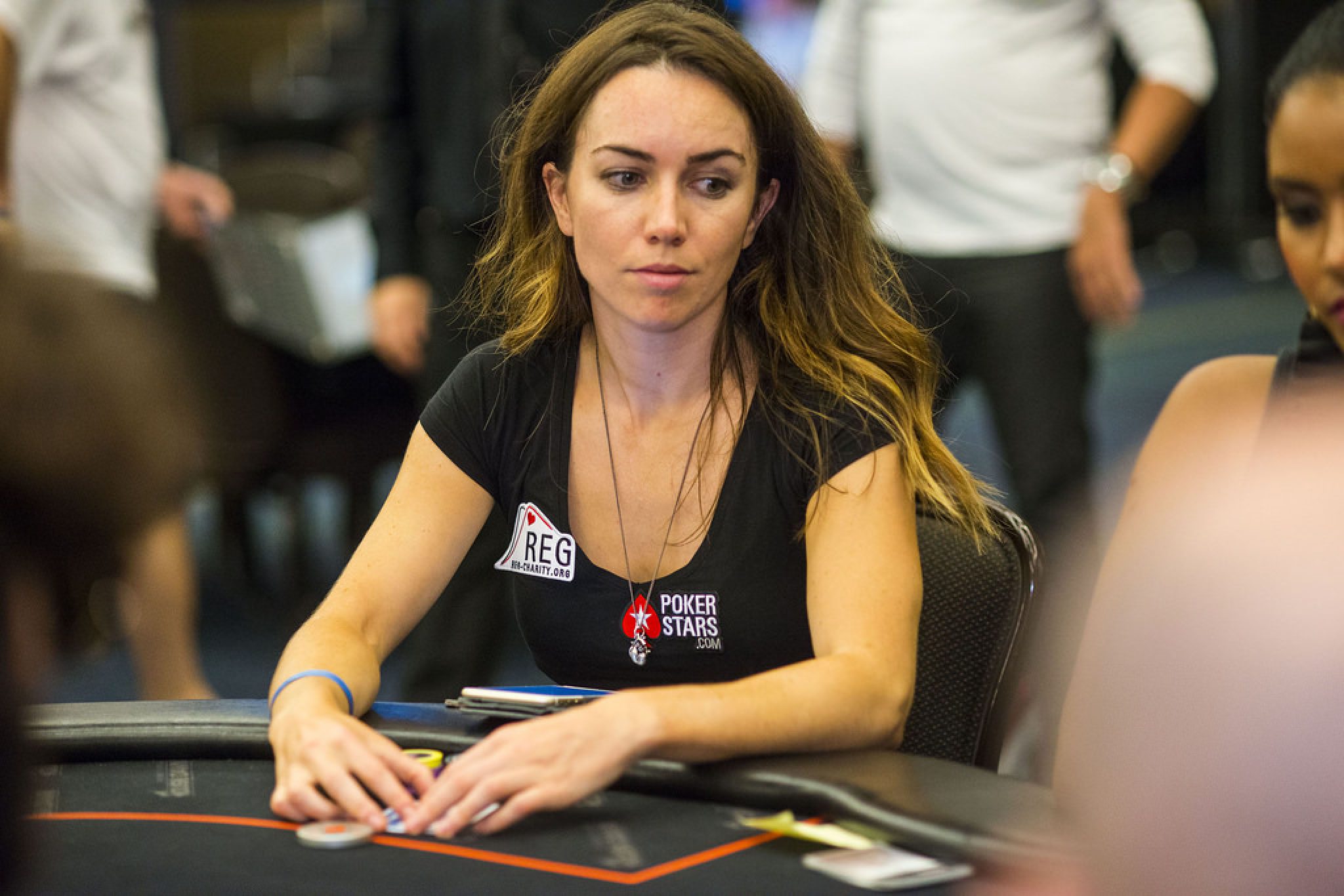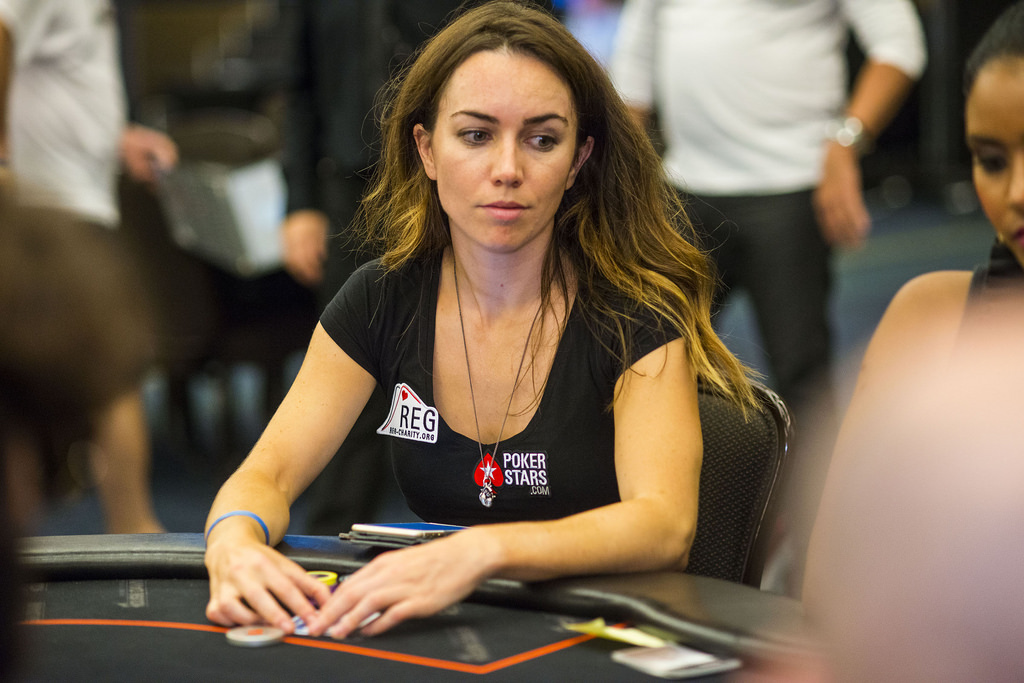 When poker first began, like most profitable activities, it was primarily a male-dominated one. Fortunately, times have changed, and poker is now played and enjoyed by millions of people across the globe, both genders included. Women are increasingly becoming huge players of the game, even though the majority of players are still men. Many talented women players have shown they can compete equally with men in poker and other live casino games. With killer poker card combinations and a fearful poker-face, they've won their spots among the best players in the world.
Read today's article about female poker player rankings.
1. Vanessa Selbst
Vanessa Selbst, one of the most well-known and respected female poker players, is widely considered to be the best female poker player. Only when her earnings from live tournaments are considered, Vanessa Selbst has a net worth of about $11.9 million. Although she last competed in a tournament quite some time ago, Vanessa is still among the top 100 all-time winners. As a political science major at Yale University, Vanessa Selbst began her poker career during the mid-2000s. She had a good-paying job after finishing college, but she told the New York Times in an interview that she was actually making three times as much money playing poker on the side.
2. Kathy Liebert
Native American Kathy Liebert is not the type to actively pursue celebrity status. Even with all of this, she went on to become a legend in the world of poker and one of the most popular female poker players. Kathy won the first $1,000,000 Limit Hold'em tournament, beating out pros like Phil Hellmuth, who had to settle for third place. She is still a competitive player and has participated in many tournaments. There's still hope for a big win, even though her last six-figure score was for finishing second in the $10,000 WPT Bay 1010 Shooting Star event in 2009. The long and fruitful poker career of Kathy Liebert should serve as an inspiration to all female players.
3. Kristen Bicknell
Bicknell began taking poker seriously in 2011, and by 2013 she had already achieved PokerStars' prestigious Supernova Elite status. This was a feat only the most committed players ever achieved; it was evident that her future was bright. With her Ladies Championship victory in 2013, it was the first event in Kristen Bicknell's career to earn her a six-figure income. Bicknell not only took home a tidy sum of money ($174,000), but she also won a bracelet at the World Series of Poker for the first time.
Kristen Bicknell has quietly established herself as a formidable poker player. She looks set for a long and successful career. She has appeared on multiple poker shows and topped the GPI rankings for female poker players in both 2018 and 2019.
4. Annie Duck
At the age of 22, Annie Duke began her professional poker career. She took up gambling at a local casino after being encouraged to do so by her brother. Howard, an experienced player at the time, encouraged his sister to give poker a try by providing her with strategy books and a starting bankroll. She made roughly $70,000 in a month thanks to her skill and luck. She decided then and there to give poker a serious try because of this. In terms of poker winnings, Hendon Mob estimates that Annie Duke has a current net worth of $4,270,000. One of the best games to win this kind of money at poker is, for sure, Ultimate Texas Holdem at Westcasino.
5. Mario Ho
Maria Ho was born in Taiwan, but she and her family moved to the United States when she was four years old. In the world of professional poker, she is among the most well-known and widely recognized female players. Hendon Mob estimates Maria Ho to be worth just over $4 million, which puts her in the fifth spot on the money list. Despite this, Maria Ho has made significant contributions to the game of poker. Her biggest victory to date came in 2011, at a $5,000 World Series tournament, where she came within eyeshot of the championship trophy. She didn't win, but she still made more than half a million dollars as the runner-up.
Maria Ho is still an active player and given her skill, experience, and dedication to the game, it would not be shocking if she eventually topped the Women's All-Time Money List. If a poker player would like to train his skill, we highly recommend Video Poker Jacks or Better.
6. Annette Obrestad
Annette Obrestad, born in 1988, became well-known in the world of poker at a young age. Young Annette enjoyed the many poker games she learned from her dad. By doing so, she not only surpassed Annie Duke's previous record for the largest single prize won by a female poker player but also became the youngest player to win a WSOP bracelet at the time. After this triumph, Annette received a tidy sum of one million dollars.
Annette Obrestad's current net worth is $3.9 million, as reported by Hendon Mob. After her win at the WSOP Europe, she went on to win several more significant tournaments, including the 2007 EPT Dublin event and the 2011 Wynn Classic in Las Vegas, where she finished in second place in both. It seems as though Obrestad quietly faded away from the concert circuit in 2018.
7. Liv Boeree
Olivia Boeree, better known as "Liv Boeree," is one of the poker world's more interesting characters. Boeree most likely did not set out to become a professional poker player when he earned his Astrophysics degree from the University of Manchester.
Nevertheless, she has always had a stubborn nature in her. She used to be a skilled guitarist who played mostly heavy metal. In her early twenties, Liv modeled for a variety of magazines and started to enjoy considerable success. In 2010, Boeree won his first significant poker tournament. That April, Liv won the EPT San Remo Main Event for her largest cash to date of €1,250,000. The next time she made six figures was in 2015, after a long wait. A third-place finish in a High Roller event at the EPT event in Barcelona was worth €391,000.
Conclusion
There are a lot of excellent female poker players. Some of them have become well-known in their fields. Some are still working to increase their wealth and reach the top. Whether or not the skeptics like it, the players mentioned in this article and countless others prove that poker isn't exclusively a "men's game.". Also, a lot of female players proved that this is also applied in other games like slots or sports betting.