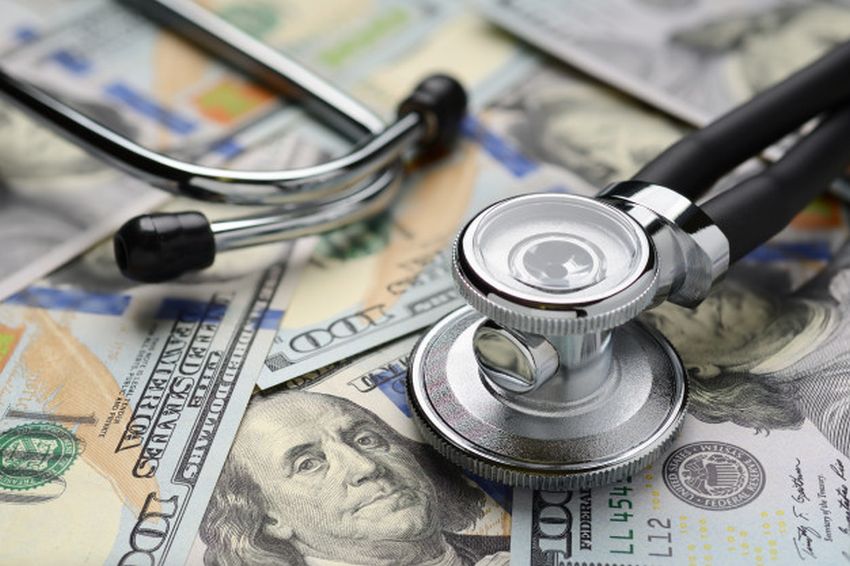 Many people around the globe fail to correctly analyze medical debt. A study in the US showed that close to 62.1% of bankruptcies were declared due to medical bills.
So now, let's look at the ways how you can prevent it.
Keep a track of the medical bills not covered under insurance!
A lot of times, there are certain items, which are usually not covered by your medical insurance. You should definitely keep a track of these items, as you will have to cover these expenses. Thus, once you are aware of the amount to be paid, you can think of ways to cover it.
You will have to keep an eye out for overpriced items.
One of the primary reasons why people neglect medical bills is for the fact that they cannot decipher half of the expenses that are put in the bill. A lot of times this results in unnecessary items being charged in the process, which was never put to use.
You will have to watch out for items like these and then connect with the bill-desk for proper explanation and negotiation. If you are not ready to do that, you will have to end up paying extra for the same.
Properly Negotiating can help in the reduction of charges.
Never be scared or ashamed of putting your views out there, as it is beneficial for your medical bills. If you think that there are any discrepancies, it is your right to inquire about it. If you also think that the charges are high, you can always ask for a discount program or a loyalty program, to negotiate and get a discount on the bill.
If you still think that it is not enough, you can try reducing the charges of the same or opt to pay differently with various other payment methods.
Apply for a new credit card
If you want your credit rating to be decent, it is wise if you get a new credit card and push all your medical expenses which are not covered under the insurance. This will help you in not only maintaining a stellar credit score, but it will always help you to unburden yourself with the immediate paying scenario.
However, you must be careful with the interest rates, paying schedules, and also the items, which are charged on the card, are rightfully in the bill or not.
Have you tried applying for government-aided programs?
It is true that on the basis of what your payment terms are, or what kind of treatment you are undertaking, you can always apply for government-aided programs, through which you can reduce your medical bill or get it co-financed. This has worked wonders for a lot of individuals, and they have felt lighter pressure when it comes to paying off medical bills.
There are certain criteria that you will have to fulfill along with the timeline in order to get help and be eligible for these programs.
Have you tried scouring the internet for a good billing advocate?
Usually, the technicalities of the medical statements make it difficult for the patients or the families to comb through the expenses and get a head-start. Hence, if you are one of those, you should definitely try getting your expenses combed by a billing advocate.
They are usually professionals, who know the billing procedure inside and out; and they can also help you in negotiating with these medical service providers, on your behalf, thus enabling you to take adequate rest or nurse your loved ones.
Have you tried finding a co-financer?
When it comes to huge medical bills, it is evident that paying them off all by yourself appears almost impossible. And, when you already know that the hidden terms and conditions on your medical insurance policy have limited certain transactions, it is a real pain.
Hence, if you are feeling helpless, please don't be. There are a lot of banking institutions, which provide loans to cover the charges. Although these loans may carry an interest rate depending on the credit score, and you may have to add certain security on the same, still, it usually comes as a lifesaver.
You can always check the internet about such banks, which may offer these kinds of loans, and contact the relationship manager and the inquiry desk so that you can find out all the information and get started on the applications!
Have you tried setting up an online donation fund?
As long as you are paying up your medical bills, it doesn't matter where the money is coming from unless the source is not illegal. Thus, one of the major practices that can help you raise funds, is setting up a website accepting donations.
Many people believe in charity and lend a helping hand to those in need. Hence, if you have a website, where you can set up a bank account and people have the ability to contribute, it will help you to raise money and the best part is, it is usually exempt from all taxation and you can easily use it to cover for your medical expenses – no strings attached.
So, start by creating a website, and mentioning all details and adding a friendly touch to it. You will also have to be completely transparent about the expenses and how the proceeds will be utilized to cover for the same.
The Collection Agency should never be ignored!
No matter what the predicament is, you should never try staying out of touch with a medical debt collection agency like Cedar Financial.
Debt Recovery is very important for the medical servicesṣ provider as most of the people declare bankruptcy to save them from huge expenses. Hence, you will have to be vocal about all your expenses and payment schedules with the collection agency, or you may end up having a poor credit score and a poorer reputation.
If you follow all these tips well, you may not need to worry about your medical bills as it will be taken care of, with ease and lesser anxiety.