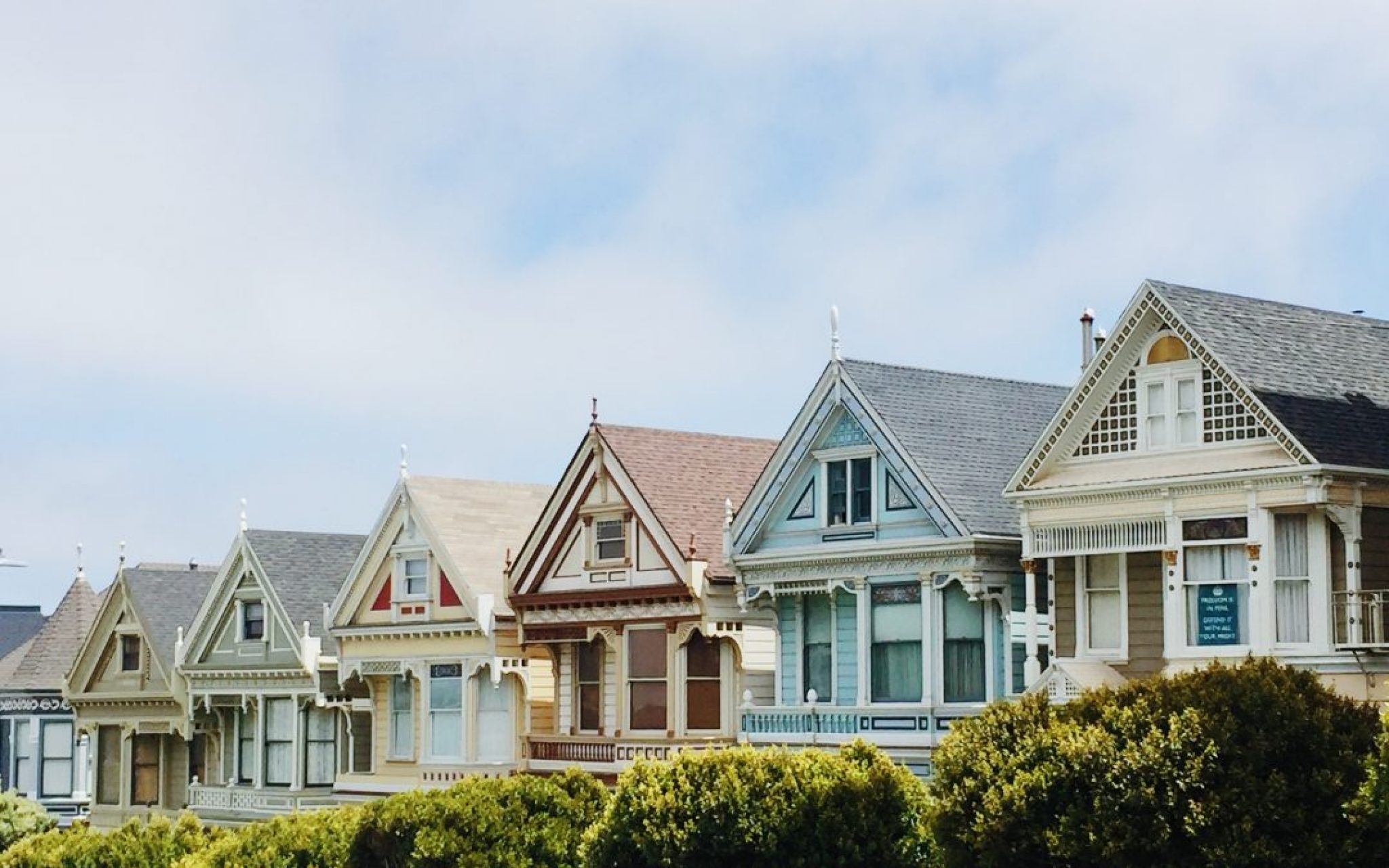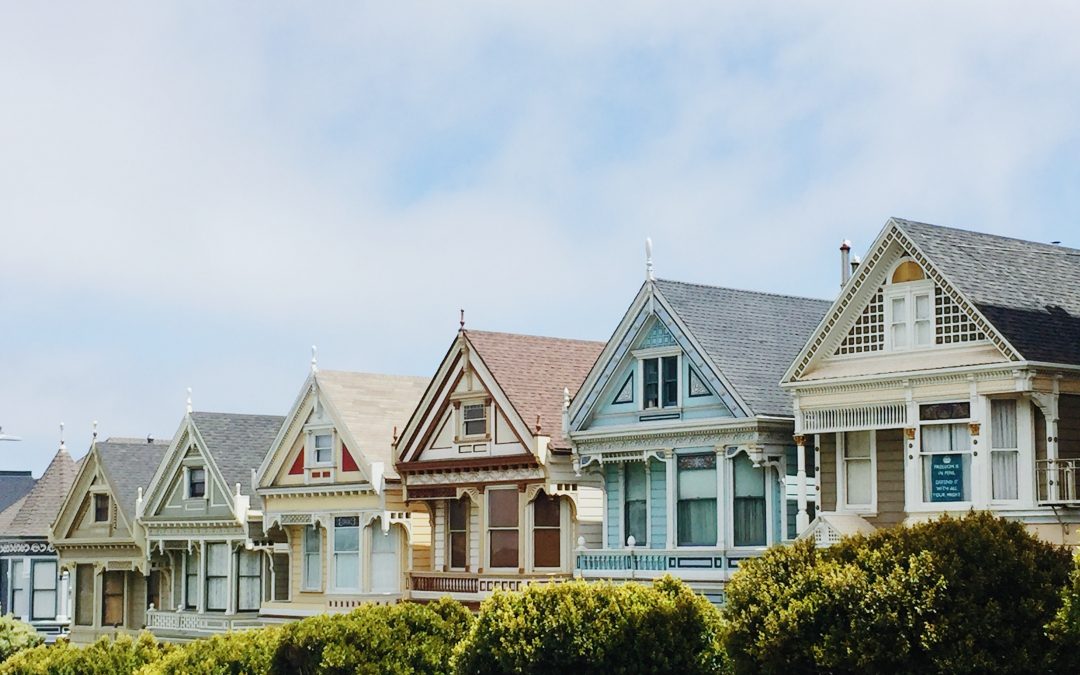 Whether you've just closed on your first investment property or you're just dreaming, you've got money on your mind. Real estate investors live to buy low, make strategic enhancements, and then sell when the time is right. The work you put into your property between purchase and sale will make all the difference to your bottom line.
Before you hire contractors or start buying decor online, consider what improvements make the most sense for your strategy. Investors who plan to rent before they sell may make different decisions than someone who plans to flip their property. Check out these eight ways to maximize the value of your next property.
1. Boost Curb Appeal
Your property's curb appeal will likely be the thing that makes potential buyers smile or run away. Make a great first impression by paying special attention to their first hello to your property. Fortunately, many curb appeal projects are affordable, often requiring more physical work than financial outlay. According to New Western, when improving your investment properties, cost matters to your eventual ROI. And according to DIY Network, you can make many worthwhile improvements for under $100.
Install low-maintenance plants like slow-growing shrubs that work with your climate and sun exposure. These are easy to take care of and won't overwhelm your planting space by the end of the season. Shrubs will also maintain interest in the colder months. Use rocks in place of mulch, and you'll stave off weeds and won't have to refill planting beds each year.
Get the lawn in great shape by applying fertilizer and maintaining a consistent mowing routine. Accent the home's porch with pots filled with seasonal flowers and a seating area, if you have the space. Cap it all off with a freshly painted door in a happy color, and you'll be greeting buyers in droves.
2. Keep a Cohesive Color Scheme
Rainbows are beautiful, but they aren't very soothing when you see them all over your walls. When it comes time to paint both the interior and exterior of your investment property, less is more.
Head to your local home improvement score and scan the color swatches. Pay special attention to the colors that soothe you and complement the existing features of the home. Warm whites like bone and sand can brighten up a room without feeling sterile.
On the exterior of the home, take a hint from neighboring properties that are in great shape. You want your place to stand out because it looks fantastic, not because it's painted lime green. Accentuate your surroundings, and you'll attract attention for the right reasons.
3. Brighten Up the Bathrooms
Older homes' bathrooms can be awkward, small, and dark. Combat this common problem by brightening up your property's bathrooms with strategically used color, texture, and lighting.
Use timeless finishes like chrome and brushed nickel to create the look of a clean, bright space. Shiny metals like chrome reflect light and can make your room sparkle. Use a satin finish paint to add a light sheen that will also stand up to humidity.
Add a white shower curtain with texture to break up the hard surfaces of the bathroom. Accent the space with white towels and clear or light blue accessories. With these easy updates, you'll invoke a clean, calm feel among buyers.
4. Keep Durability in Mind
If you plan on buying and holding your investment property, you should consider the durability of your updates. Since you don't know who may be renting your property while you hold it, plan for anything.
Choose stain-resistant carpets, tough-yet-beautiful vinyl plank flooring, and forgiving cabinetry. Avoid sensitive materials like marble, light carpets, and softer wood for any application. Make the assumption that a busy family with four kids and Great Danes to match are your target renters. Improve your property with them in mind, and your updates will stand up to a beating.
This approach will save you headaches while you rent out the property, and you'll be in better shape when it's time to sell. With durable finishes in your unit, you'll have fewer fixes to make before you list it.
5. Fix Unsightly Issues
Have you ever noticed that your eyes keep being drawn to that crack in the ceiling? What about the gap between the wall and the molding? Our eyes are naturally drawn to gaps or open spaces and generally prefer smooth, uninterrupted surfaces. The same tenet goes for your investment property — buyers' eyes will be drawn to cracks, gaps, and other unsightly issues.
Take an audit of your property and see what needs fixing, inside and out. Caulk gaps, patch holes, and remove overgrown vines from the exterior of your property. If you feel like you've exhausted your list, enlist a friend to give you a fresh perspective. Once you've removed overgrowth and ugly dings, you'll have a clean slate.
6. Maximize Your Bedroom Count
Home values get a boost from higher bedroom and bathroom counts. Bathrooms, alas, can be expensive to add. Bedrooms, though, can often be created on the cheap. If your investment property has a home office, consider installing a closet to transform it into a bedroom.
Affordable wardrobe units can be found at major retailers and can be decked out with trim work to appear built-in. For just a few hundred dollars, you can boost your property value by thousands and open up your buyer pool. What was once attractive to a couple without kids can now be marketed to more buyers.
7. Create Outdoor Living Space
When increasing livable square footage isn't an option, take your pursuits outside. Outdoor living space has become increasingly attractive as folks have spent even more time outside during the pandemic. Give your buyers a change of scenery and trick out a deck, porch, or patio.
If your property has an existing outdoor space, clean it up with a power washer. Decks can easily be refreshed with a coat of stain, while patios will shine with an outdoor rug. If your concrete is older, consider patching any damaged areas and then painting it with concrete floor coating. Add attractive furniture and a few seasonal potted plants, and your buyers will easily see themselves relaxing.
8. Update on a Dime
The goal of an investment property is to turn a profit. Don't sink all of your money into expensive improvements. Plot out your improvement plan before you get started, and consider the overall costs and potential returns.
While some things must be new, like paint and flooring, other things can be bought secondhand. Check Facebook Marketplace for extra building materials, cabinetry, and even light fixtures. Stores like the Habitat for Humanity ReStore often have brand-new fixtures, doors, and cabinetry donated by homebuilders. Take advantage of discounts and deals throughout your remodel, and you'll reap a better return on your investment.
Time to Make It Happen
Taking on an investment property is a big deal. Consider your overall investment goals before you swing a hammer, and you'll stand a better chance of earning your expected returns. Track all of your expenditures on your property so you can accurately determine ROI. This way, you can take what you've learned and apply it to your next investment property.