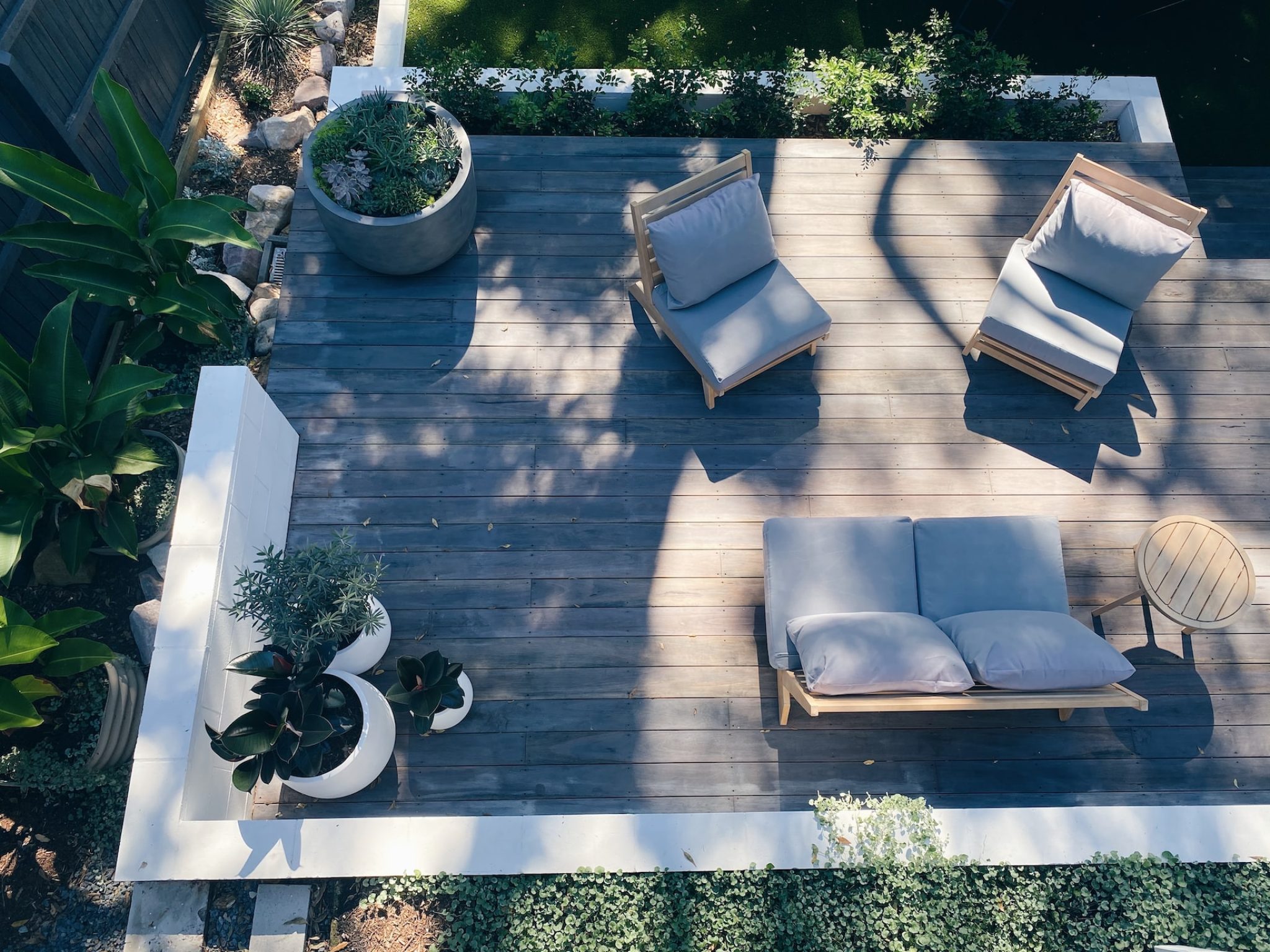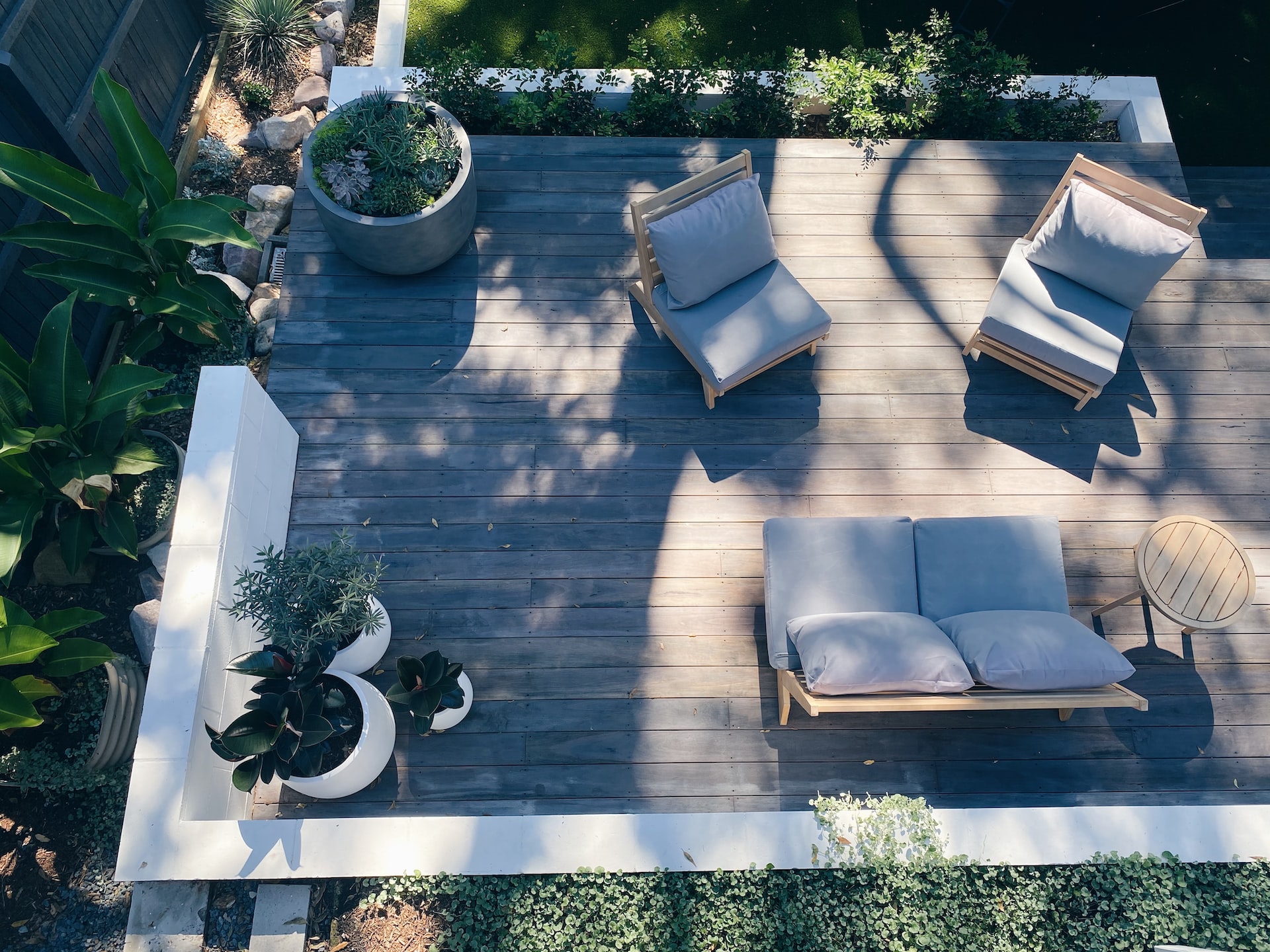 Your backyard is a place where you can escape, relax, and entertain. And if your neighborhood is like most, it's also a sense of pride. If you want to make your backyard the hangout spot, there are a few things you can do.
1. Make it Private
Your backyard should be your own little slice of heaven on earth. But in order for your family to truly enjoy your backyard, it has to be a little private. (Too many open sightlines make it difficult to relax. It makes you feel like you're constantly on display for the neighborhood.)
There are plenty of ways to make a backyard private, even if you're on a corner lot with multiple sides exposed. Options include privacy fences, shrubs, evergreen trees, privacy shades, pergolas, and screened porches.
2. Create a Focal Point
While it's a good idea to have multiple "zones" in your backyard for different purposes – like entertaining, playing games, gardening, etc. – there's something to be said for integrating a focal point into the overall backyard design.
"A centerpiece to your yard can be the focal point you are looking for," Plan a Better Mortgage explains. "It can be a fountain or a statue, but adding something that is pleasing to look at will improve the overall appearance of your backyard and increase its appeal. A centerpiece like this can also make it easier for you to tie together all of your other landscaping elements as well."
The focal point is basically the element in your backyard that people gravitate toward. It doesn't have to be expensive or dominating, but it should enhance the overall appearance of your backyard.
For a lot of people, a fire pit or outdoor fireplace is a focal point. Not only can you design it to look good aesthetically, but you can also spend time around it. More expensive examples include swimming pools and putting greens.
3. Design for Entertaining
It's one thing to have a beautiful backyard, but is it usable? If you want your backyard to be the envy of the neighborhood, it should be designed for entertaining. This is how you get maximum value out of this space and utilize it well.
For A+ entertaining, there are two must-haves: seating space and a grilling station. Seating space is pretty self-explanatory. Whether it's a screened porch, patio, or deck, you need comfortable seating for guests to use when socializing.
But what about the grilling station? We recommend designing your own outdoor kitchen complete with a grill and other cooking appliances.
Outdoor pizza ovens such as these ones from RTAOutdoorLiving.com are especially popular right now and can easily be installed on a counter next to a grill. This enhances your flexibility and allows you to cook a wider variety of foods. For example, let's say you're having a backyard party with adults and young children. You want to cook steak and vegetables for the adults, but you know the kids would probably prefer something else. Just fire up the pizza oven and you can cook both at the same time.
4. Simplify Landscaping
When it comes to landscaping, less is more. By keeping things simple, you make upkeep easier. You also create fewer hiding spots for critters and insects, like mosquitoes, which can turn your backyard oasis into an unpleasant place to spend time.
Simple landscaping doesn't mean bare or boring. It just means taking a minimalist approach and using plants, greenery, and hardscapes that don't require much ongoing maintenance.
If you have pets, make it a point to centralize where they use the restroom in the backyard. There's nothing worse than having to pick up piles of dog poop each time you want to have people over. Pick a spot in your yard and train your dog to use that area. Then clean up every day or two so that you don't fall behind.
5. Make it Kid-Friendly
To have a neighborhood-friendly backyard, there has to be something for kids to do. Thankfully, there are ways to create a fun and inviting backyard for children without tacky additions like trampolines or gaudy playgrounds. Lawn games, tastefully-built playhouses, and swimming pools are all good options.
If you frequently host backyard parties with children, you might want to invest in a big blow up "bounce house." An outdoor screen and projector is another good thing to have on hand. The more you keep kids occupied, the less you have to worry about them when hosting.
6. Install Landscape Lighting
Few things transform the look and feel of a backyard like landscape lighting. It quite literally brings your backyard to life after sunset. For a cheap, no-hassle lighting system, try solar lights (which can be purchased at almost any home improvement store). For something a little more predictable and customized, low-voltage lighting is the answer.
"Low-voltage landscape lighting is a simple improvement that can make a huge difference in how your home looks after dusk and in its safety and security as well," This Old House notes. "Installed along walkways, steps, and driveways, or pointing up at trees, walls, and fences, the typical low-voltage lighting system requires just three components: a transformer, low-voltage electrical cable, and the fixtures."
While anyone with some basic electrical knowledge can install a low-voltage system, this is usually a project best left for landscaping and electrical professionals. Not only can they install the lighting safely and cost-effectively, but they can help plan the right lighting scheme for your property.
Give Your Backyard a Facelift!
Your backyard is your chance to let loose and have some fun with design and layout. It's like a canvas for your personality – giving you the ability to express yourself in exciting and hospitable ways.
You don't have to do all of these things at once (nor should you). One small improvement or addition at a time is enough. Gradually, your backyard will take shape and you'll get even more enjoyment out of it.
Keep the aforementioned tips in mind as you design/redesign your backyard, but be careful – you might just make your neighbors a little jealous!