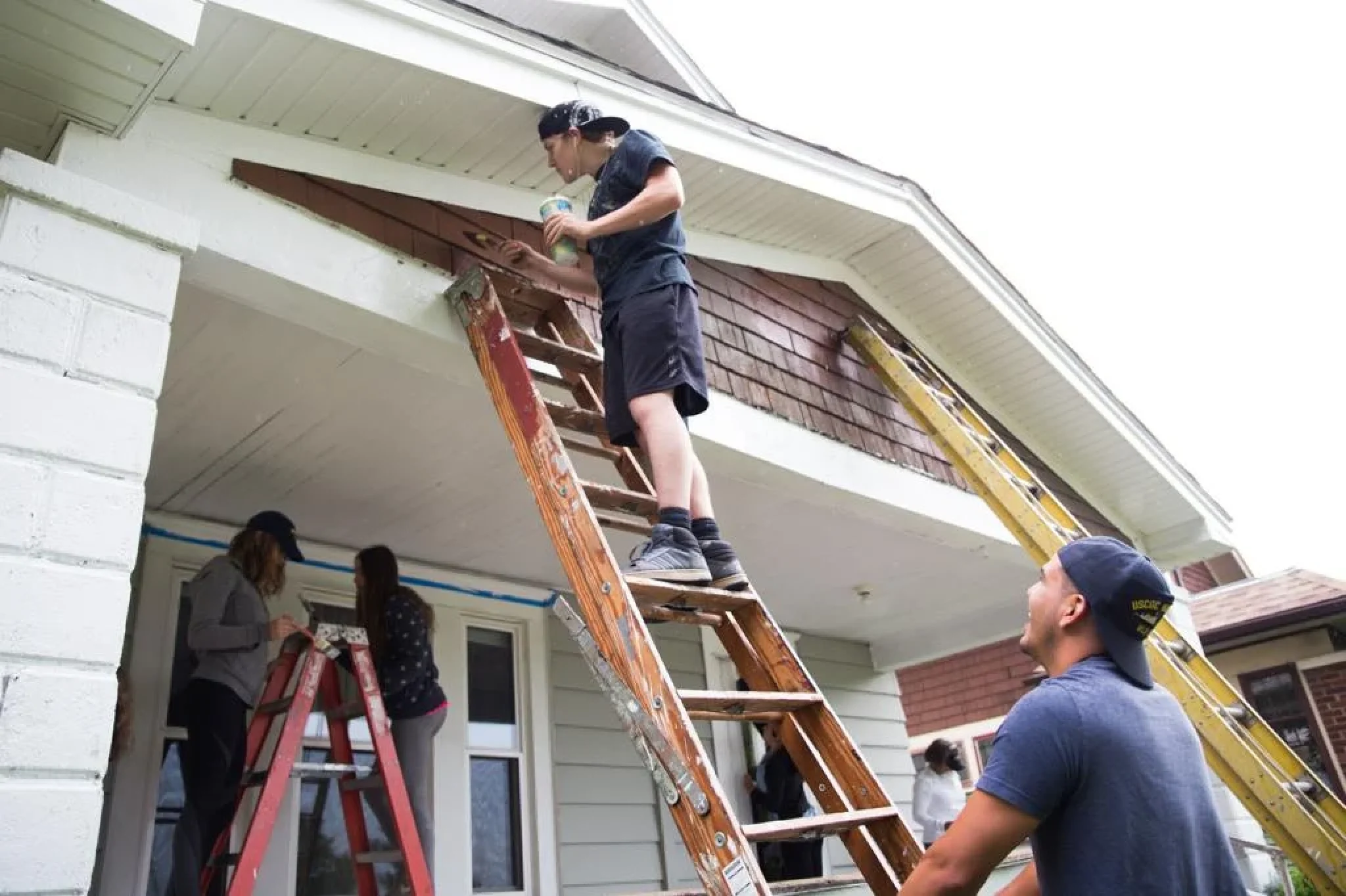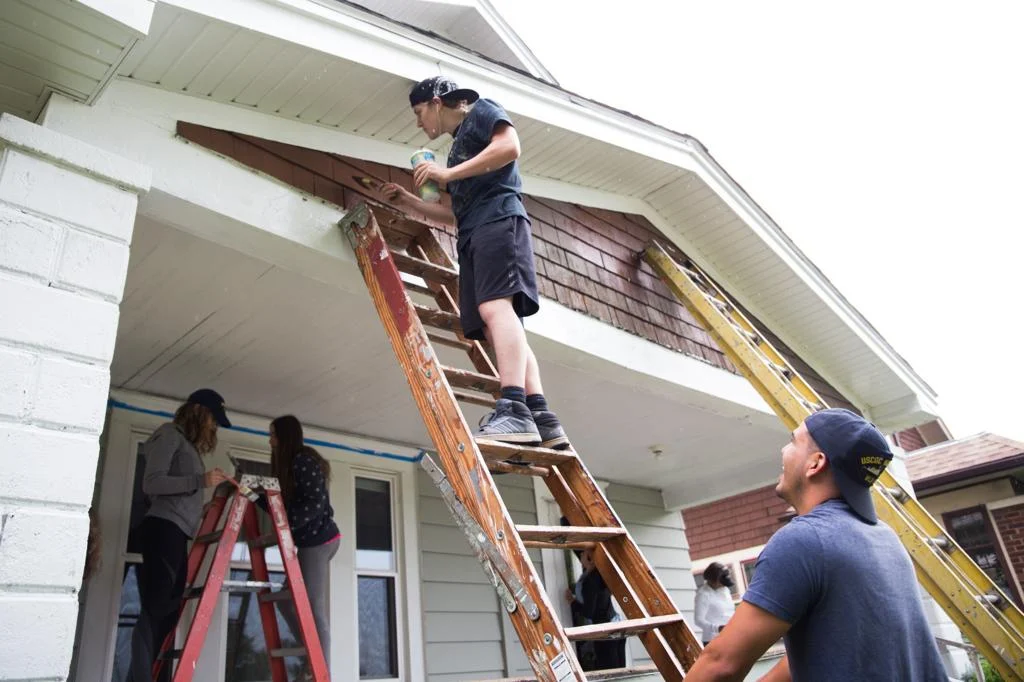 Home renovation costs in Canada are steadily increasing. Given the cost of living, not everyone can bear such huge expenses. Fortunately, the Canadian government offers several provincial and federal programs such as grants that can help save money on renovation costs. By signing up for these programs, you can easily make your home energy efficient and improve its overall look.
However, it is also imperative to have proper insurance in place to protect your home in case of extreme contingencies. Visit the Surex site today to compare insurance companies and find the most affordable quotes.
Here are the details of top free home renovation programs the Canadian government provides that'll give you financial aid for retrofitting your residential property.
1. Home Renovation Tax Credit for British Columbia Seniors
The Home renovation tax credit is introduced for individuals with disabilities and senior citizens in Canada. Individuals aged 65 or above with a permanent home in B.C. aiming to renovate their property to improve its accessibility can apply for this program and make their home more functional.
Program highlights
You are eligible for claiming the credit if you are –
A resident of British Columbia
A senior citizen or a disabled person
A family member residing with a senior citizen
A family member residing with a disabled senior citizen.
If you meet the above-listed criteria, you can apply for the disability tax credit under the British Columbia Seniors Home Renovation Tax Credit scheme. An eligible individual can still claim the disability tax credit even if they claim the fees paid to an attendant for home nursing.
 How to claim this credit?
Individuals who file their T1 income tax return can easily claim the tax credit. Fill up the British Columbia Home Renovation Tax Credit for Persons with Disabilities and Seniors form mentioning the amount spent on renovation of the eligible property in the BC479 (British Columbia Credits) form and submit it to the concerned department.
It is important to attach a copy of the necessary documents supporting your claims, such as receipts from contractors and suppliers. If a friend or family does the renovation, submit a copy of the receipts for materials and labour. The receipt should have an HST/GST number.
If the invoice is received towards the end of the financial year and cleared in the next year, the tax credit can be claimed for the year when the invoice is received.
2. Efficiency BC renovation program
It is an integrated program providing financial support, incentives, and information to eligible businesses and households. The program offers them an option to save energy while reducing greenhouse gas emissions. Homeowners can switch to highly efficient heating equipment and improve their commercial or residential buildings.
The program is designed for households using electricity as the primary source for baseboards, furnaces, etc., which results in high electricity consumption. Eventually, individuals have to bear high electricity bills. Under this renovation program, individuals can upgrade their property's heat pumps, insulation systems, doors and windows.
Program highlights
Homeowners get incentives for upgrading their property's doors and windows and replacing them with advanced, energy-efficient electric heat pumps for water and space heating. Individuals can get up to $2,000 to upgrade their air-source heat pump used to heat the space heating and $1,000 for doors and windows upgrade.
The program offers a grant for installing highly efficient water and space heating insulation systems and equipment. Individuals can get approx. $700 for switching their old insulation system with an efficient natural gas furnace. The scheme also provides approx. $1,200 for external wall sheathing, external wall cavity and basement insulation.
Under this program, a Home Energy Improvement bonus of up to $2,000 is also provided to the homeowners aiming at multiple energy system upgrades on their property.
Program highlights for commercial renovation
This program suits non-profit housing and multi-unit residential and commercial buildings.
Eligible commercial building upgrades under this scheme include installing highly efficient electric water and space heating equipment and advanced gas-fired water and space heating equipment installation. Besides, grants are also provided for improving the mechanical systems of the building.
3. On-Reserve Residential Rehabilitation Assistance Program
Every individual deserves to live in a place capable of providing safety and helping them ensure good health. This on-reserve program is perfect for individuals looking forward to major repairs for their property to upgrade its safety and health standards.
Program highlights
All First Nation members or First Nations looking forward to a major repair or renovation of their homes can apply for this program. The total household income of the occupants should be lower than the established limit based on their community's location.
Through this program, financial aid is given to households lacking basic facilities. Besides, the funds offered under this scheme can also be used for major repairs to ensure the safety of the occupants. Individuals can address electrical, plumbing, structural, fire safety, and heating work with this program.
How much financial support is available?
The program supports up to $60,000 for a home needing major repairs. 25% extra amount is given for the properties located in remote locations. And the best part is that individuals meeting the eligible terms and conditions need not repay the loan amount received under this scheme.
4. Seniors Home Adaptation and Repair Program
SHARP grants are to homeowners aging 65 or above who don't have sufficient income for home renovation or repair. However, to be eligible for this program, one must provide all the necessary details of their income and home equity requirements through the SHARP application.
Program highlights
You can apply for a SHARP grant if you or your partner –
Age over 65+ years
Have a lawful permanent residence in Canada
A resident of Alberta resident and have resided in Alberta for a minimum of 3 months
Senior citizen(s) with a low income (according to the income thresholds of the SHARP grant)
have received or applied for other senior home renovation financial assistance
Free home renovation programs in Canada — Conclusion
Eligible candidates should sign up for Ontario home renovation programs provided by the government in Canada.
These home renovation programs are an excellent option for cutting down the carbon footprint of your house.
Plus, they also help in saving hundreds of dollars in utility costs!