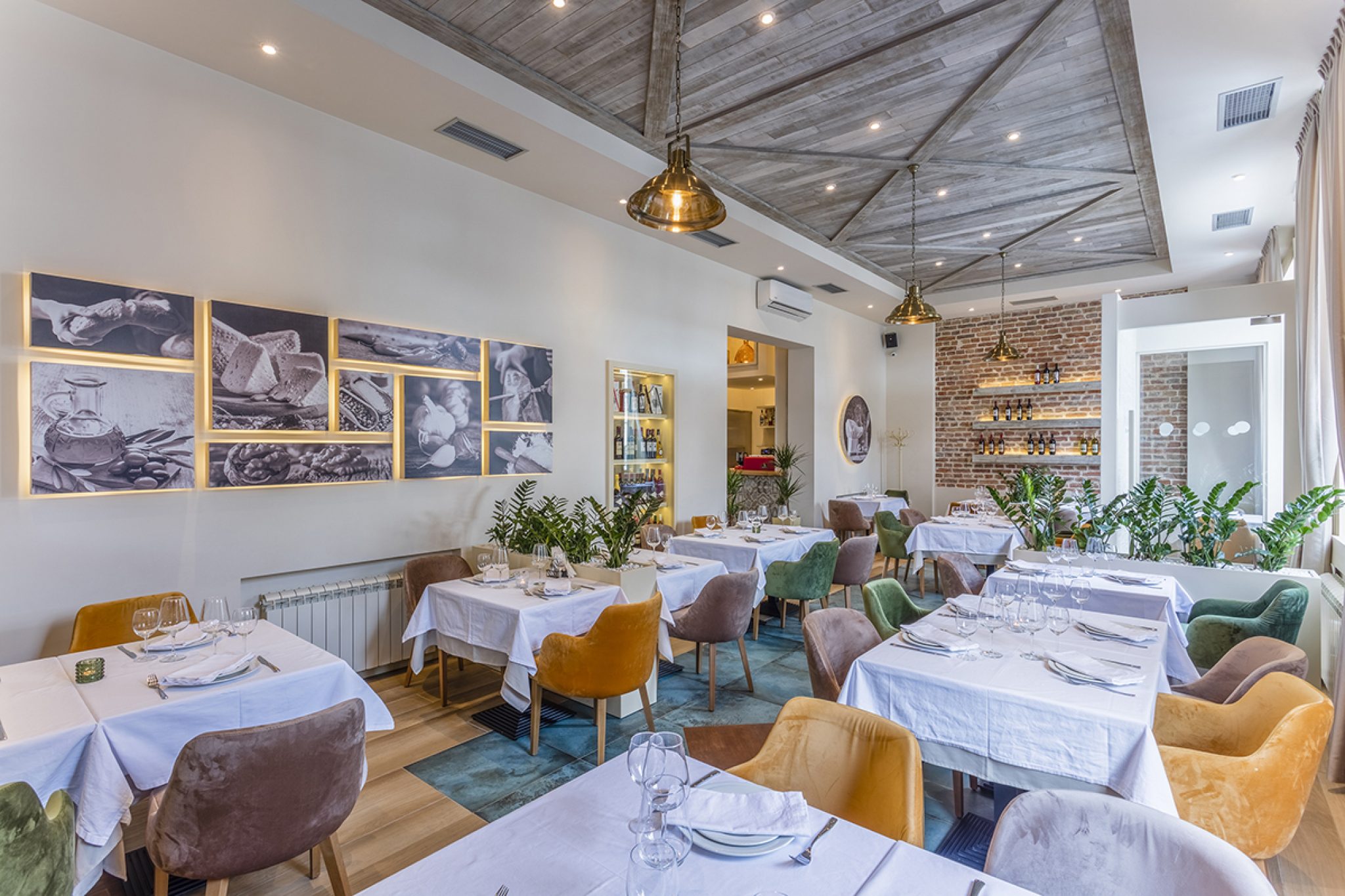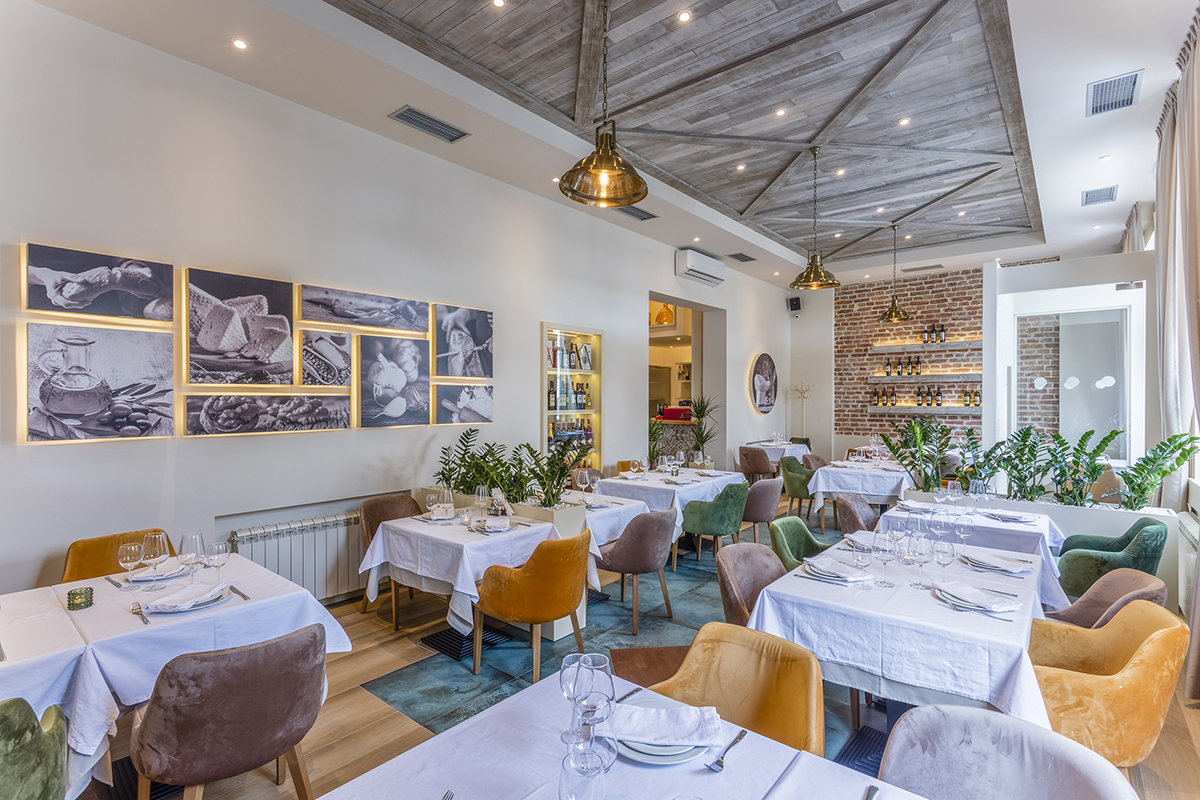 Restaurants – a favorite place of all world travelers. We are regular customers when we want to try different kinds of food. Restaurants are usually our first choice when we want to have gatherings with our friends and family, when we want to celebrate important events in our lives, or simply when we want to have a taste of well-prepared high-quality food.
As a customer, your main priority is probably tasty food and enjoyable ambient, but if you are a restaurant owner, there are many things you must take care of if you want your customers satisfied and if you want your business to flourish, for word-of-mouth is the best type of marketing. Keeping your restaurant's hygiene is your top priority if you want a successful business. Here are some tips for keeping your restaurant in the best shape possible.
1. Sanitation of the kitchen equipment
You want your kitchen equipment to be in top shape because only well-maintained equipment will keep the top quality of the food. Staff should be trained on how to keep the equipment clean since it is the best way of maintaining the lifespan of the tools as long as possible, thus you will benefit from a reduction in energy costs and better quality food. Keeping a routine of sanitizing the equipment such as oven, stove, freezer, chef knives, and other tools will keep your restaurant in top shape.
Make sure to change cutting boards regularly, investing in a dishwasher will ensure the utensils and small kitchen tools are washed at high temperature and free of bacteria, clean regularly your trash bins, and clean your equipment from the inside as well as from the outside.
The freezer and refrigerator are one of the most important pieces of equipment in your kitchen. They must be kept clean in order to have safely stored food. To ensure that they are always in perfect condition, you should clean them at least twice a week.
2. Don't forget about the cooker hood
Surely you have noticed by now how quickly grease and bacteria can build up in the cooker hood. If you don't do something about it, not only will you not meet any of the sanitation codes but according to greasetrapchicago.com, you will violate fire ones as well as. Cleaning this area might seem like a fairly simple task, but the truth is that it isn't. Basically, to ensure that everything is spotless, the entire system must be taken apart. This requires you to invest a lot of time and effort, which is why it is one of the tasks that should be left to professionals.
3. Vacuum the carpets, wash curtains and tablecloths
Another area you must pay close attention to is the dining area – the place where your customers eat, drink, hang out with friends, and have fun. Carpets, tablecloths, and even curtains are prone to being stained with the food. For the best customer experience, you must make sure that all said surfaces are cleaned regularly. The best way to keep cloth-made items clean is to use steam extraction and high-pressure devices. Vacuuming the carpets and doormats is another task you must not forget about because the dirt, dust, and debris are easily caught in fibers. Surface areas that customers come in close contact with should also be sterilized daily, such as chairs, countertops, tables, etc.
4. Staff uniforms
Staff should always have clean and neat uniforms, for it is a representative of their professionalism. Good personal hygiene is the starter point of your restaurant's hygiene. Members of the staff should wash their hands regularly, before and after working with food, in between the tasks, before handling any of the equipment, food products, linen, and utensils.
5. Clean toilets every hour
Ensuring that all the toilets in your establishment are spotless is another important task that you cannot skip. Firstly, begin with the points that people touch like faucets, switches, on and off buttons of hand dryers, soap dispensers, and so on. These are covered with different strains of bacteria, which is why you have to clean them regularly.
Next, move to toilet seats, clean them thoroughly, and check if some of them are damaged. Make sure to complete all the necessary repairs and maintain everything in perfect condition. You should make a cleaning schedule, and check if all the employees stick to it.
6. Eliminate pests
Nothing can hurt your restaurant's reputation more than pests. If a customer were to notice any of these, the chances are that they wouldn't return to your restaurant. To prevent this from happening, you have to inspect every corner of the establishment for insects regularly. If you detect dead insects anywhere, you have to get rid of them immediately. In a case like this, you should turn to professionals and call the exterminator to assess the situation.
7. Keep the storage organized
Keeping the storage organized isn't only a method that will ensure your business runs smoothly, but it is also the best way to ensure that the food doesn't reach its expiration date. The last thing that you want is to serve a spoiled ingredient and risk food poisoning. This is another sure way to lose your regulars.
Due to this reason, you should maintain the organization of the storage at the highest level. Divide it into multiple areas, and pack the food accordingly.
8. Exterior is equally important
Finally, in order to attract customers to your restaurant, you have to keep the exterior of it in great condition. No one will enter if they notice that the entrance and surrounding area are dirty. Besides, you should also clean the pathway, and the best tool to use is a power washer.
If possible, there are a few things you can do to improve the aesthetic appearance of the restaurant. Add plants and flowers near the entrance, put down the welcome planters, and repaint the door if necessary. There are numerous tiny details that can greatly affect the success of the business, and that can make customers feel welcomed.