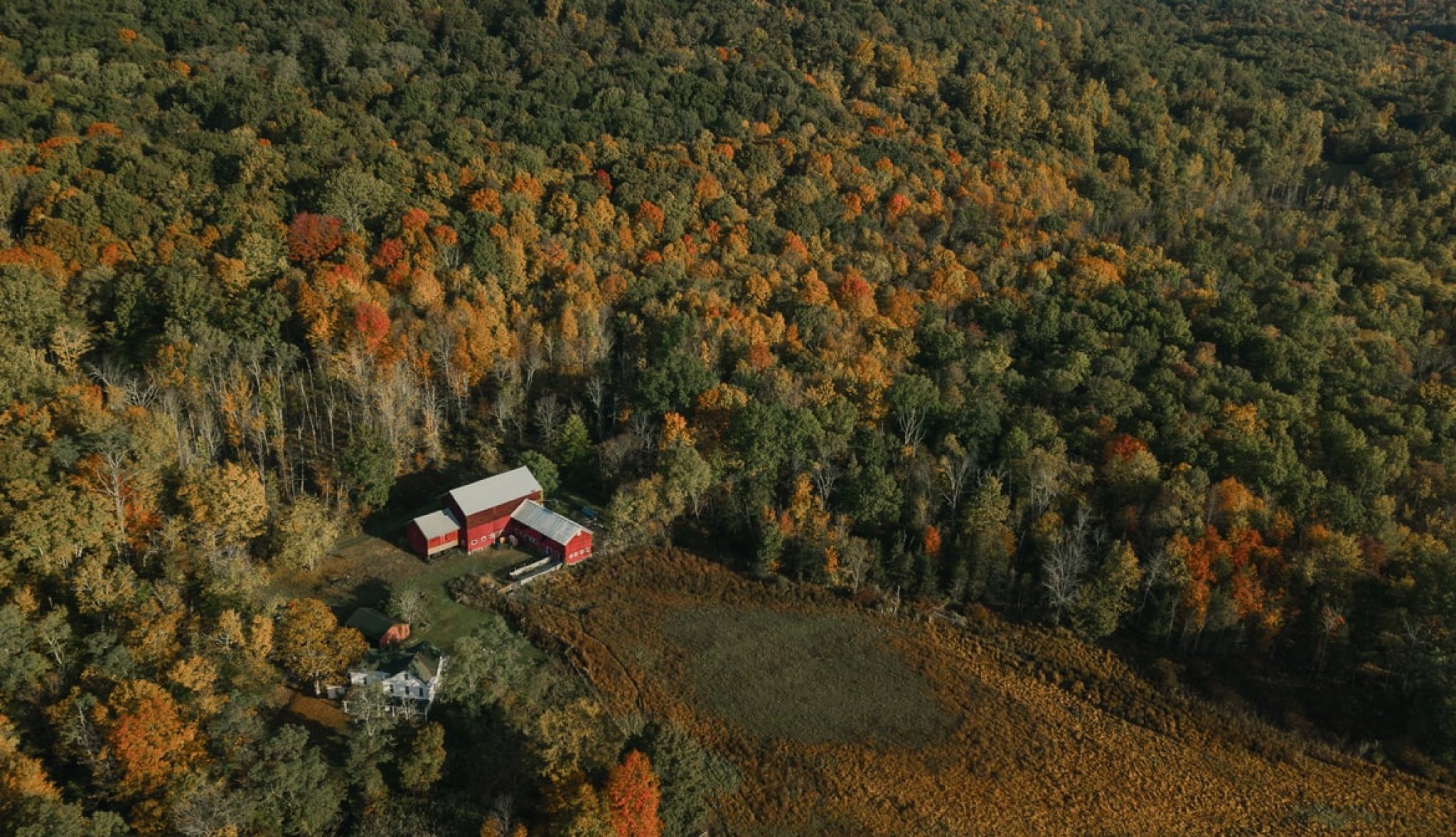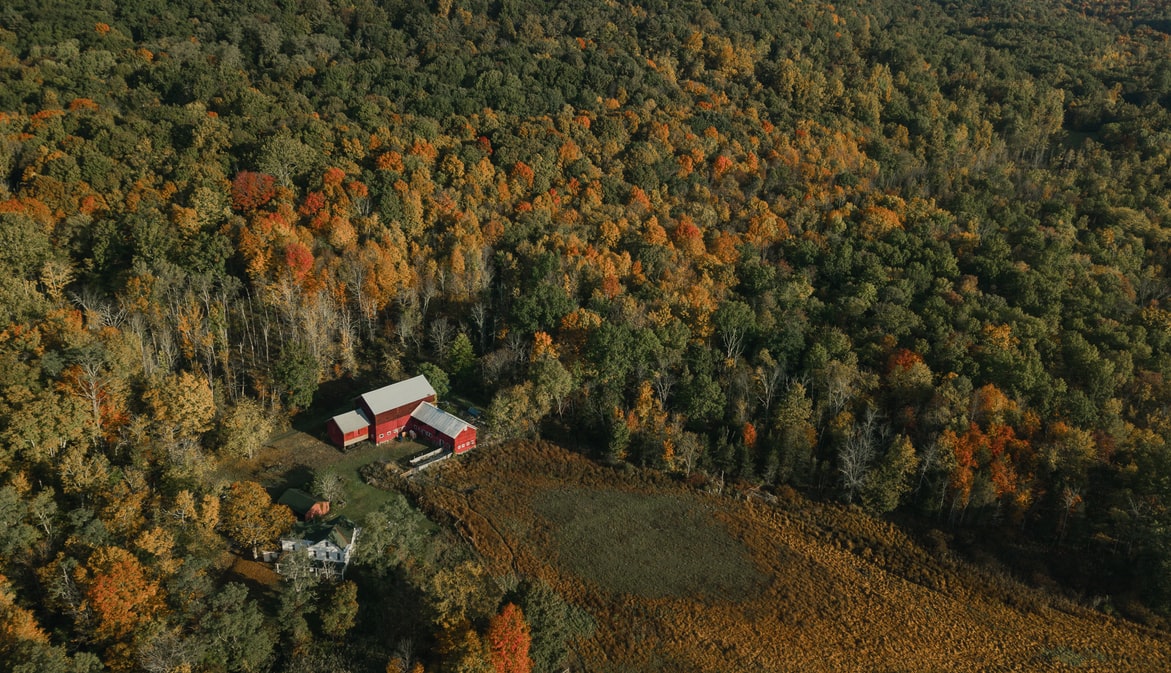 Moving to New York, are you? Sounds fun. No, not that New York. The other New York, the rest of the state, that is.
Turns out, living in upstate New York can be a whole lot of fun if you know how to take advantage of the great cities and natural landscapes. It's truly the perfect place for the adventure enthusiasts, skiers and snowboarders, boaters and kayakers, and everyone in-between. We don't want you to head into those new home listings completely blind, so here are some vital things to know about living in upstate New York.
It's a Lot of Farmland
If you've never ventured much beyond New York City, then you might be shocked to learn that upstate New York is actually quite rural. In the east, you have a whole lot of mountains with the southern Catskills and the northern Adirondacks. Head over to the western part of the state for flatter ground. Overall, though, upstate New York is a lot of what you'd expect for the Mid-Atlantic states: forests, farmland, lakes, rivers, and everything in between. It's quite picturesque.
It Gets a Lot of Snow
Pack your wool blankets and winter coats, folks. The winters here consist of lake effect temperatures and blizzards, plus the usual, every day light snowfall. Upstate New York has a handful of wonderful cities where there is plenty to do and see, and people like living there. Albany, Rochester, Buffalo, and Syracuse are a few of those. The thing is, the last three cities mentioned there are among the snowiest cities in America. Syracuse tops the nation with an average of more than 114 inches of snow every winter. High temperatures in January? They get up to a cozy 31 degrees Fahrenheit.
According to "stevensworldwide.com", this is all due to the lake effect; the cold winds that come off Lake Ontario drop a whole bunch of frozen precipitation on the ground. It's pretty intense. Springs and summers are what you'd expect, though: hot and humid. So, if you can survive the winters, or if you even like the winters, you're probably going to like living in upstate New York.
Locals Like It There
If you've been looking at Albany houses for sale, check out Redfin to see what's available. Albany is actually ranked as among the best cities in New York to live in, and that's because of everything it has. It's close to the Adirondacks, has a fun and modern downtown scene, and offers plenty to see and do on the cultural end, including historical sites and food stops. All of the downtowns in New York are popular spots over the weekends just because of the wonderful downtown scenes – modern and trendy bars and restaurants and boutiques line the streets, perfect for getting together with friends and family.
The same can be said of Rochester, Buffalo, and Syracuse. Head to The Strong Museum in Rochester, or trek about 20 miles from Buffalo to catch Niagara Falls!
Yep, people simply love living up here. This region has all four seasons, plenty of indoor and outdoor things to do, and a lot to learn of historical value. So, if you're considering the move to upstate New York, don't worry: you'll be in very good company!
It's Mountainous
Upstate New York is a lot more hilly than it's lower sister, New York City. It's full of tall mountains, forests and wooded areas, meadows, lakes and rivers.There's also many farms in Upstate New York, as it's known for its agriculture and ranked very high in the country for producing a lot of dairy products. Wine, fruit, and maple syrup are produced here as well, making it very different from NY's counterpart, Manhattan.
The only other "mountains" in Upstate NY are Niagara Falls, located on the western side. You don't need a passport if you just stay on the American side, which offers picturesque views of the rushing waterfalls, and a nice view of Canada as well on the other side.
The Adirondacks and Catskills
Perfect for those that love skiing and snowboarding in the winter, and hiking and boating in the summer. The Catskills are located on the eastern part of Upstate New York, with the Adirondacks on the north side. Here you will find numerous wineries, the finger lakes, and many hiking trails and state parks for the adventurous types. In the winter, there are many ski resorts to check out and lodging and cabins to stay in. The Adirondacks are popular for the amount of snowfall they receive, as the lake effect temperatures are a friendly addition to keep mountain conditions perfect for skiers and boarders.
The Best Places to Live
Albany – Proud to be the capital of NY, and voted as the #1 best place to live because of its trendy and entertaining downtown culture, history, and old-school appeal. Plus, the Hudson Valley and Adirondack mountains aren't a far drive either.
Buffalo – Home to a beautiful waterfront surrounded by many popular bars and restaurants, this is a great city for families to live or tour around in. Niagara Falls is only a 20 minute drive away, and there's so many outdoor activities available for the avid adventurer like skiing, kayaking and bicycling.
Syracuse – Skiers and snowboarders, pack your bags and dust off your boots because this is the place to plan a weekend trip. There's no shortage of snow here and the temps stay cold all winter long. You'll love it so much that you'll want to consider moving here; offering affordable housing, short commute times and great schools.
Rochester – This city surrounds a beautiful waterfront and offers many new job opportunities with a low cost of living. Perfect for young families and outdoor enthusiasts, Rochester offers two world class institutions and many trendy art scenes, as well as short commutes to the Finger Lakes. There's truly no shortage of activities here, as the community is always booming and thriving on the growing ideas here.